These 25 amazing DIY curtain ideas will give you tons of inspiration to update your home without spending a lot of money.
Beautiful curtains are one of the best ways to pull a room together and make it feel finished. Unfortunately finding great curtains at a great price is a nearly impossible task.
I've always been frustrated with the curtain options available in most stores. We've been told for years that we need to hang our curtains high and wide to let as much light as possible into our homes.
So if every home design expert says to buy extra long curtains, why in the world are most curtains still only 84 inches long??? It makes no sense!
And when you actually manage to find extra-long curtains, they are either way too expensive or boring and bland.
Thankfully making your own curtains is an easy, affordable way to add designer style to any space.
Even better, when you make them yourself, it's easy to create gorgeous, custom window treatments in any style, color, and size you want.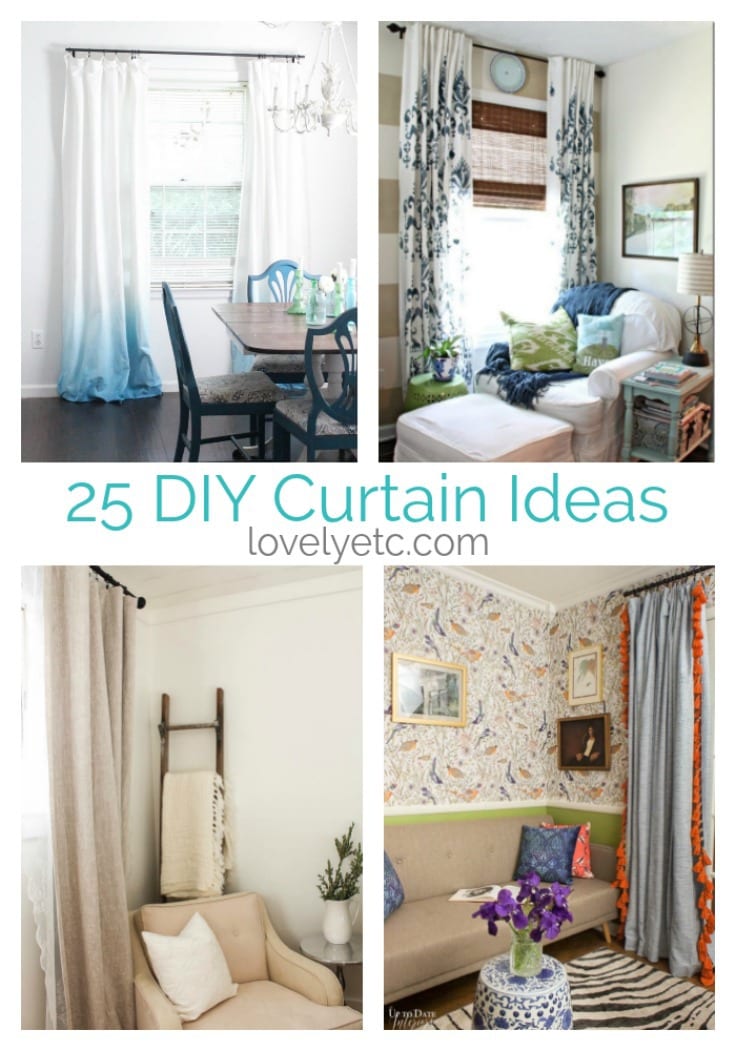 25 Amazing DIY Curtain Ideas
These 25 DIY curtain ideas include ideas for making your own gorgeous curtains from any fabric, updating old curtains you already own, and even making fabulous no-sew curtains.
And there you have it, 25 amazing DIY curtain ideas. Have you ever made your own curtains, or have you seen any good DIY curtain hacks?
I'd love for you to pin this post on Pinterest!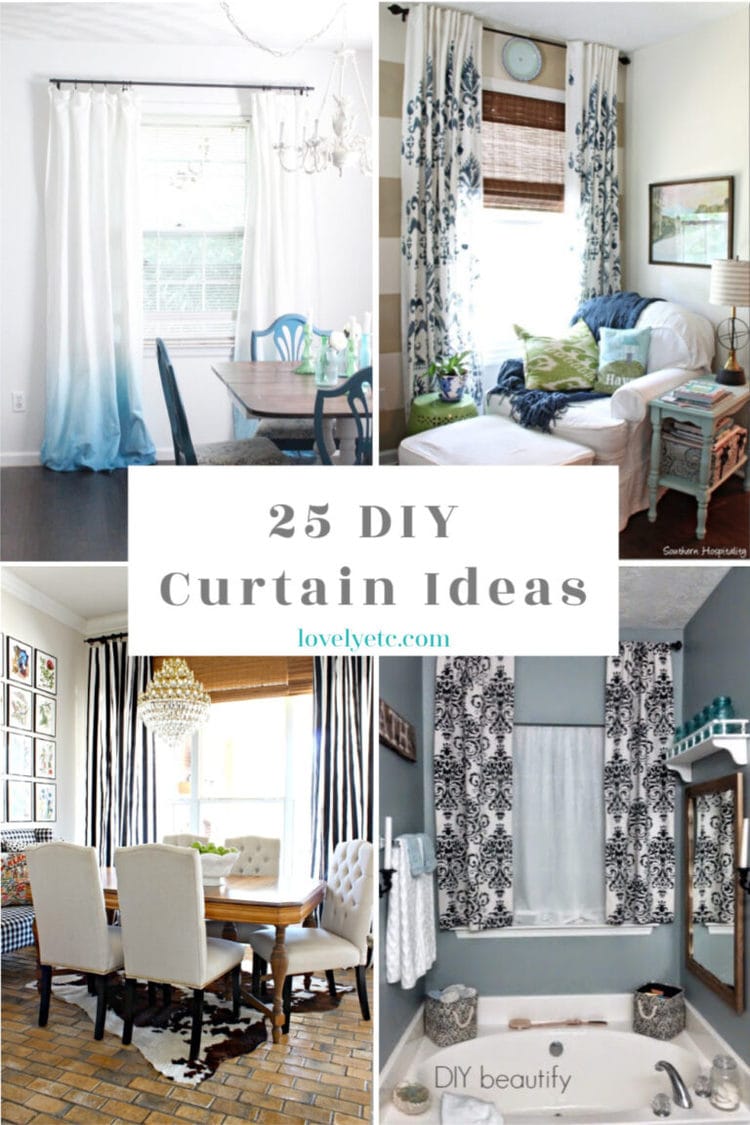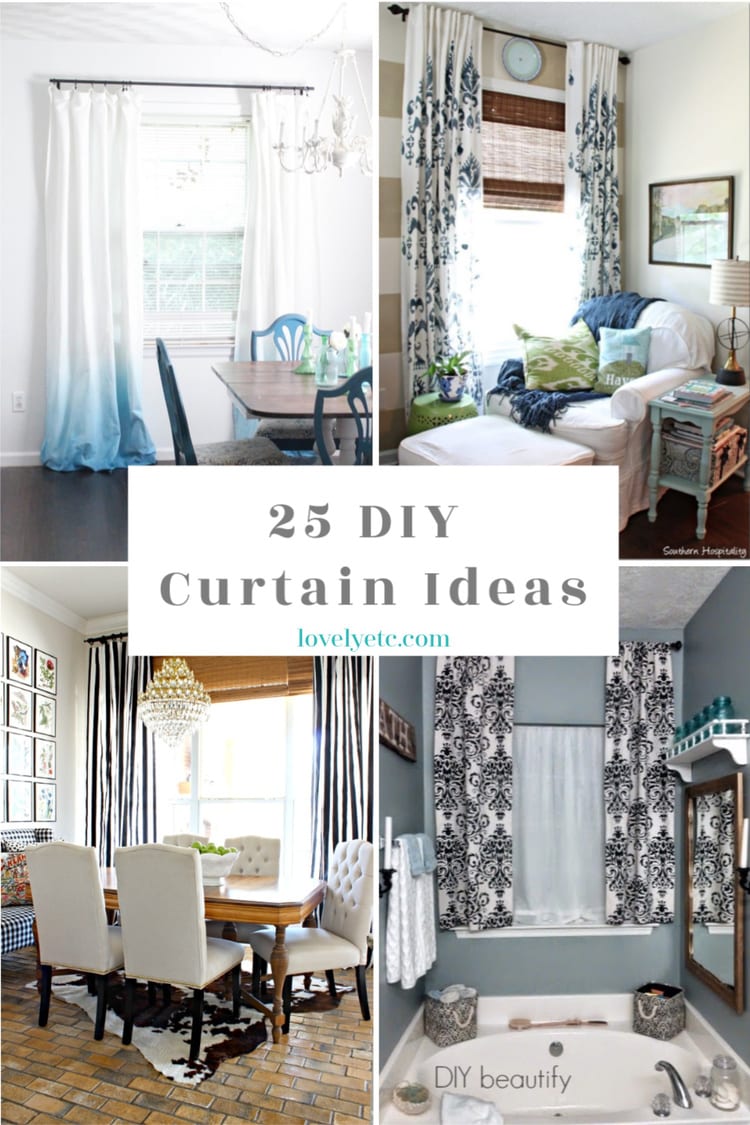 Need some fabulous curtain rods to go with you DIY curtains? I've got you covered!
20 Inexpensive DIY Curtain Rods that Anyone Can Make