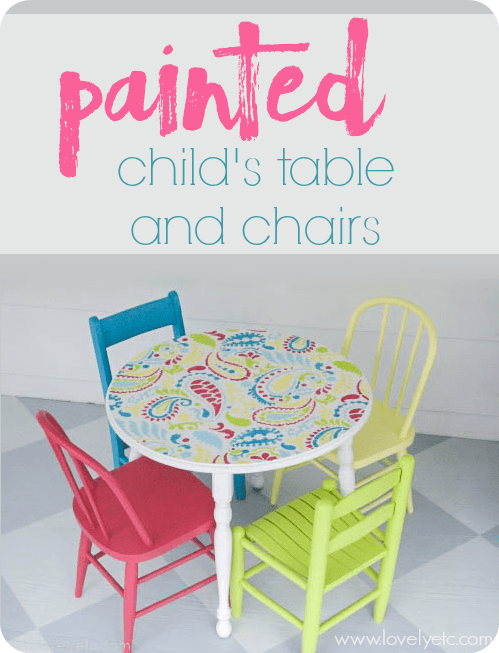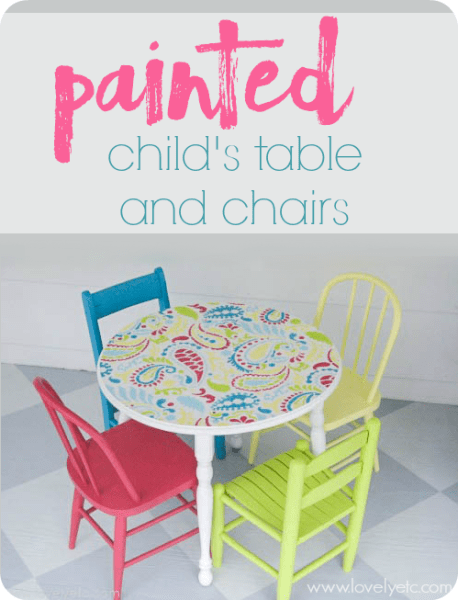 This colorful painted child's table and chairs were so incredibly fun to paint. Painting children's furniture is so fun because color and pattern are always welcome!
This certainly did not begin as a matched set. I painted this pint-sized table and chairs for the daughter of a friend and that chair on top was a special chair saved from my friend's childhood. The little table and the other chairs were all picked up at yard sales for less than five bucks.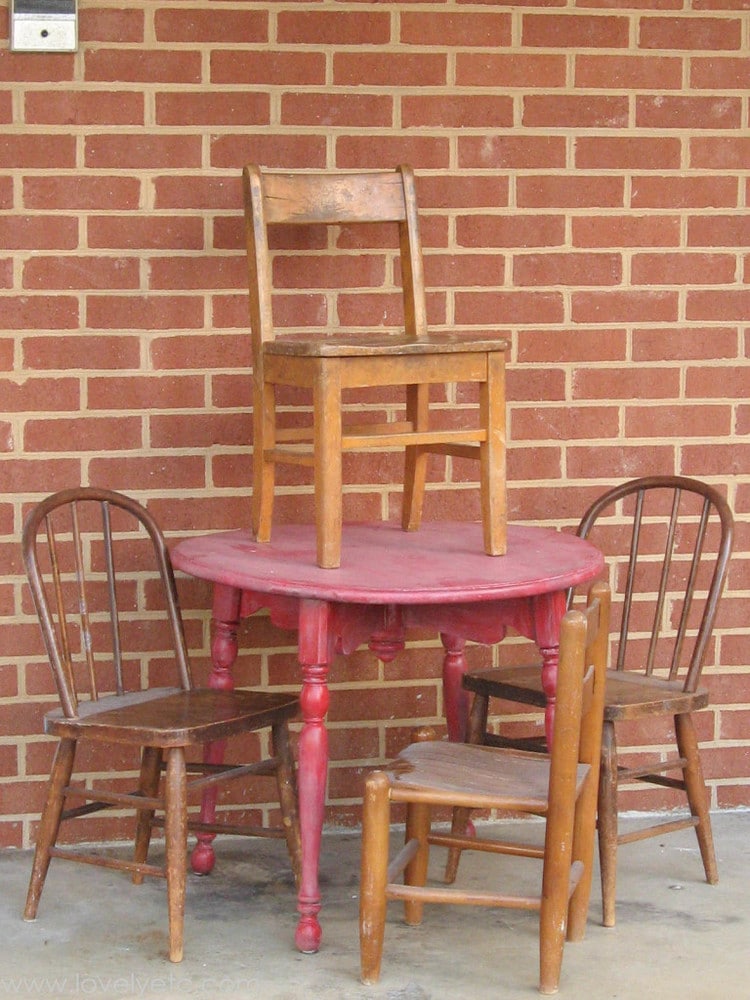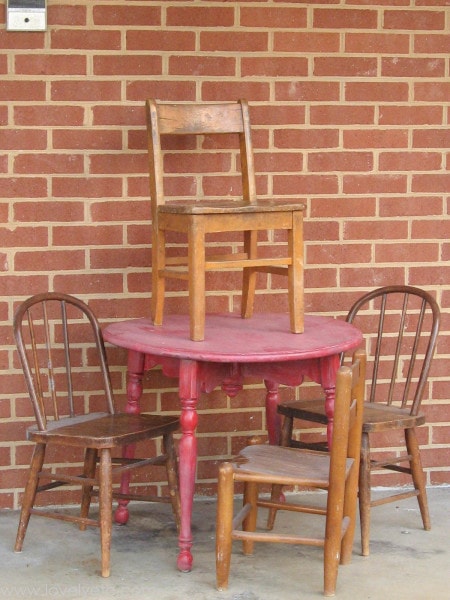 The whole group had definitely seen better days.
I knew I wanted to use my paisley stencil (affiliate link) on this little table. This is actually the same stencil I recently used to paint my floors. I think it's amazing how different it looks with all the bright colors.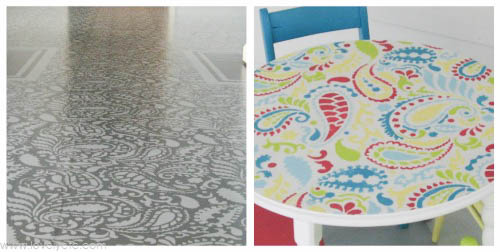 I primed the little table with a basic latex primer and then painted it with white latex paint. I used a small brush to stencil the top with five colors: hot pink, lime green, yellow, light aqua, and turquoise. Paint samples or even small craft paints work great for this.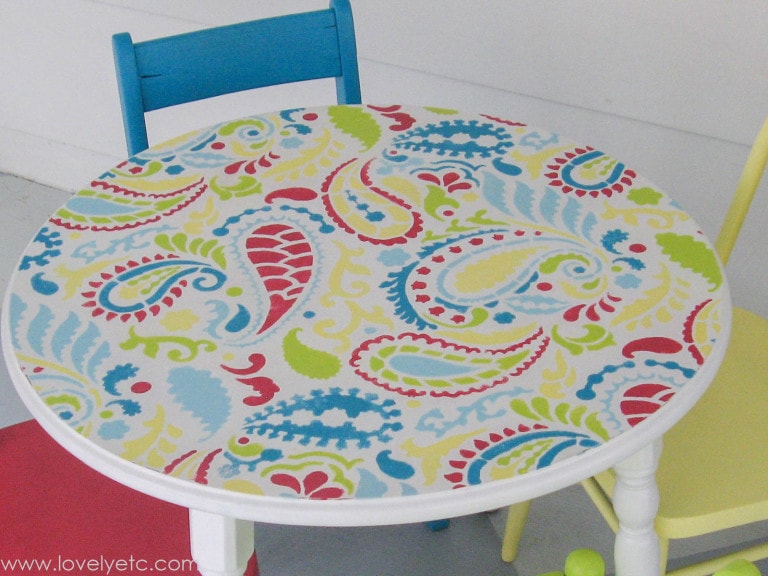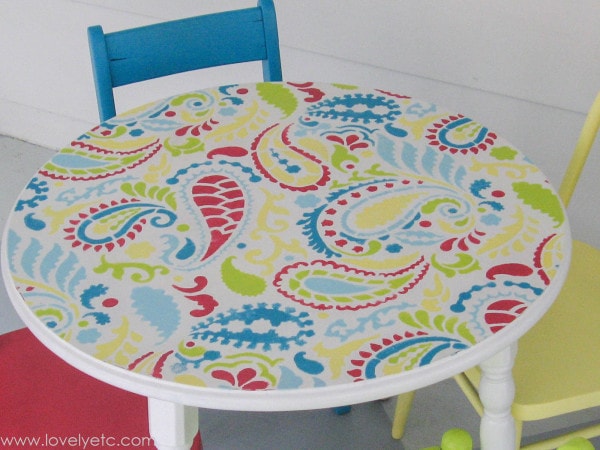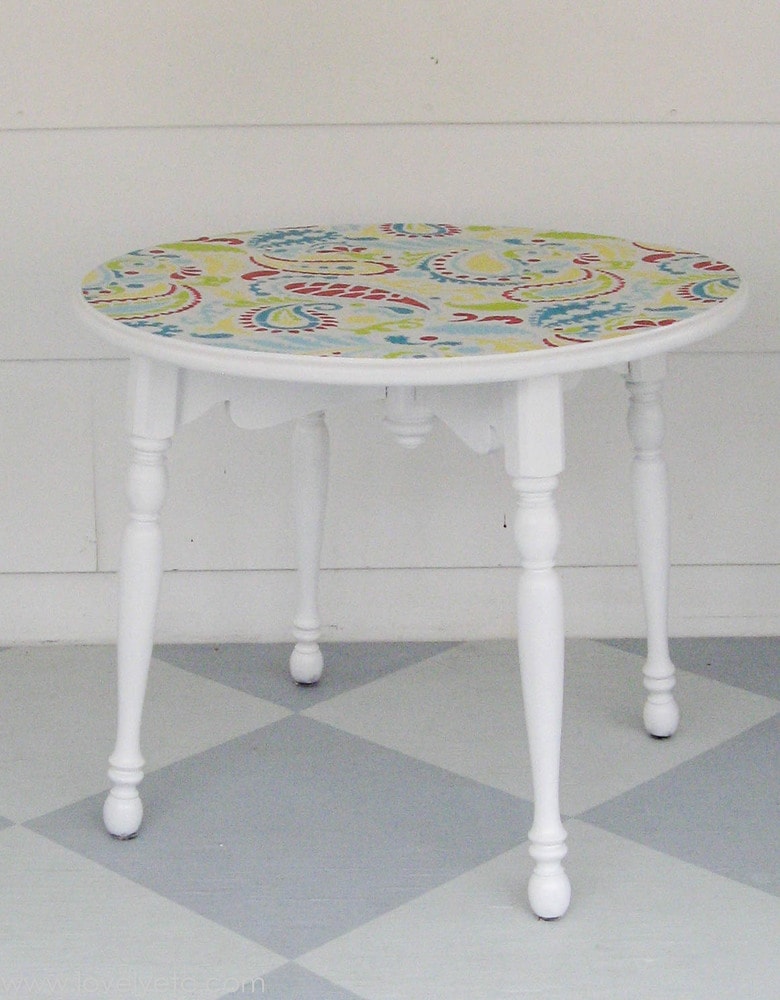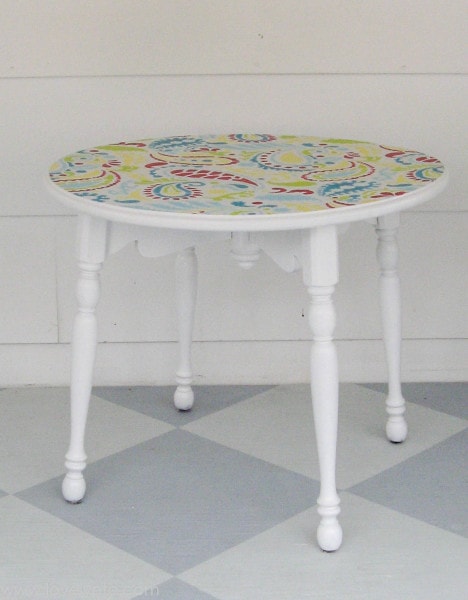 I just love the cute curves of that little table!
The chairs were just begging to be bright and bold. One of the best parts about painting furniture for kids is there is no need for subtlety!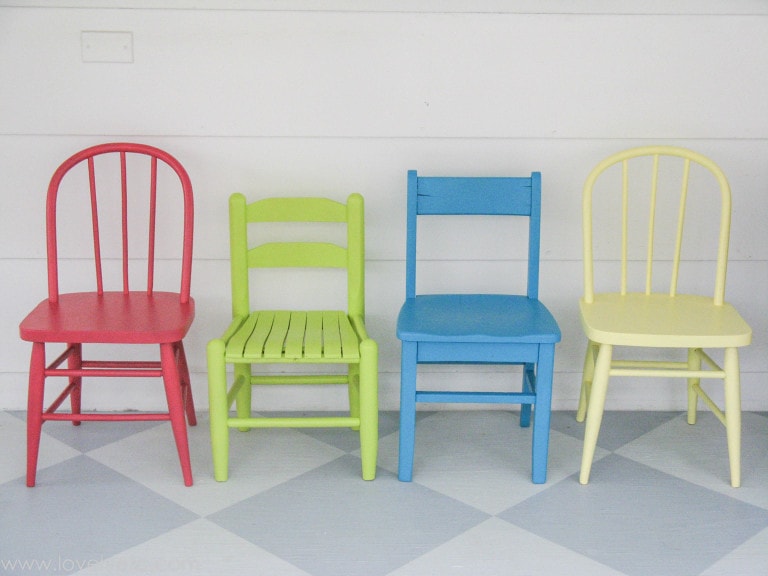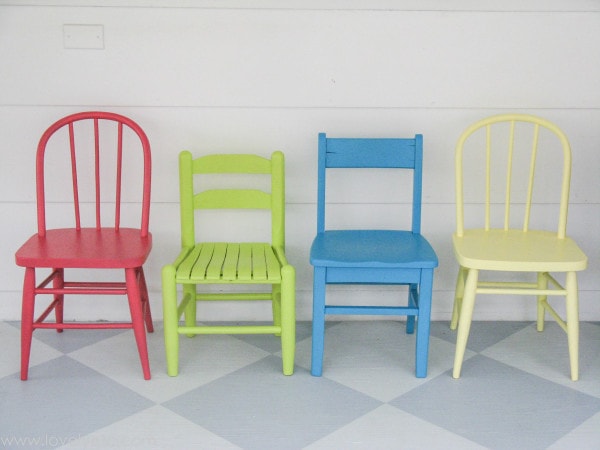 Love the mix of styles and colors.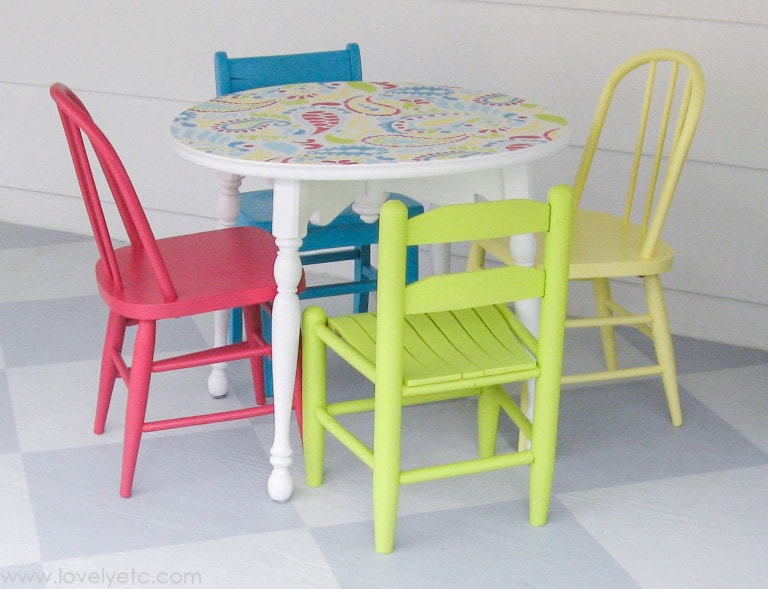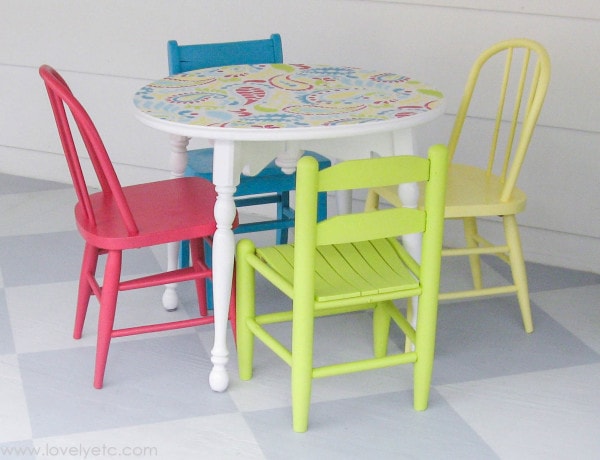 Now that is some happy furniture!