Today I'm sharing nine free printable Christmas carols along with ideas for making them into Christmas music ornaments and other Christmas crafts.
Over the years I've made all kinds of handmade Christmas ornaments, but some of my very favorite DIY ornaments are Christmas music ornaments made from old copies of Christmas sheet music.
My favorite place to find vintage copies of Christmas carols is in old church hymnals. Most hymnals contain a lot of the classic Christmas carols and where I live in Virginia, it's pretty easy to find old hymnals at thrift stores and estate sales.
But I know it isn't necessarily quite so easy to find them in other parts of the world. So I figured I'd share the wealth.
I looked through my collection of vintage songbooks and hymnals and scanned the most popular Christmas songs to share as free printables. But first I'm sharing a few of my favorite Christmas ornaments and decor using Christmas music.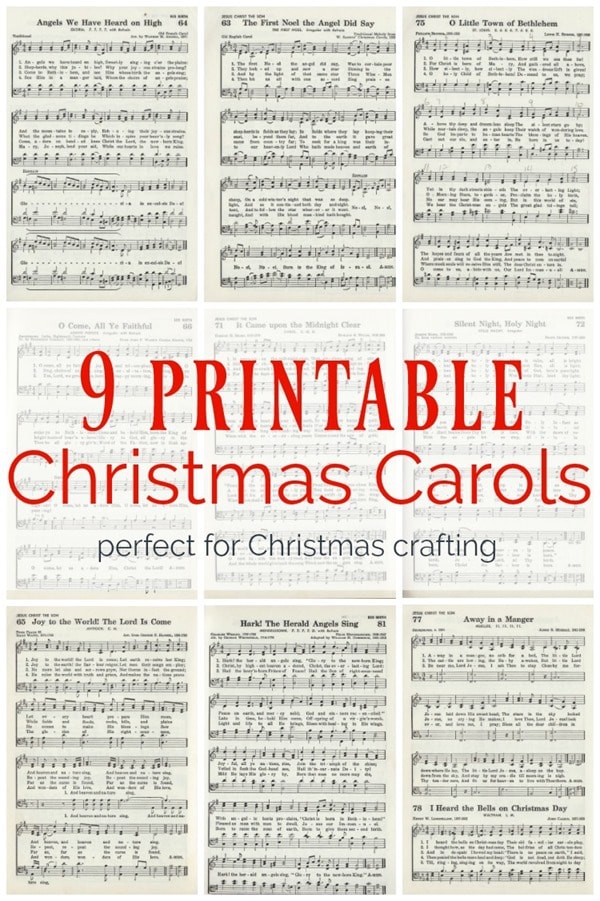 You'll find the printable Christmas carols at the bottom of this post.
Christmas Music Ornament Ideas
There are so many ways to turn Christmas music into beautiful DIY ornaments. Hopefully these ornaments will give you some ideas to get you started. Simply click on the links below to visit each tutorial.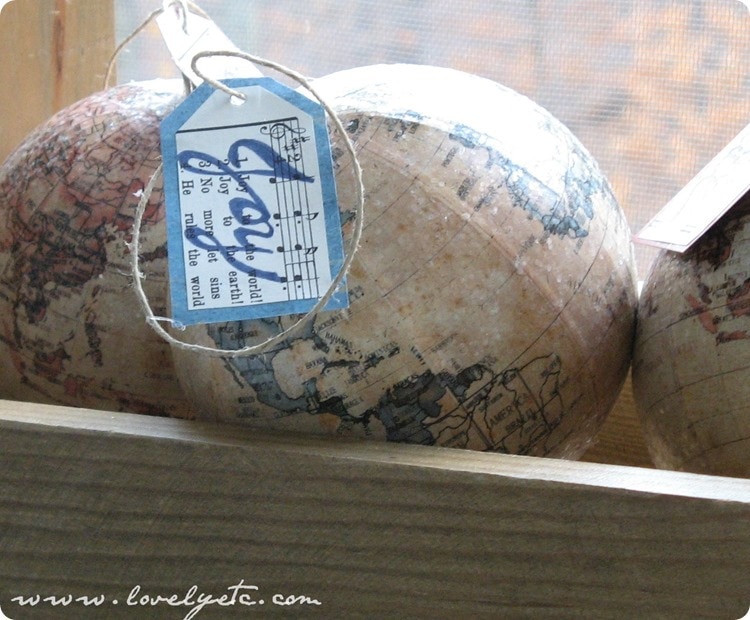 O Little Town of Bethlehem Ornament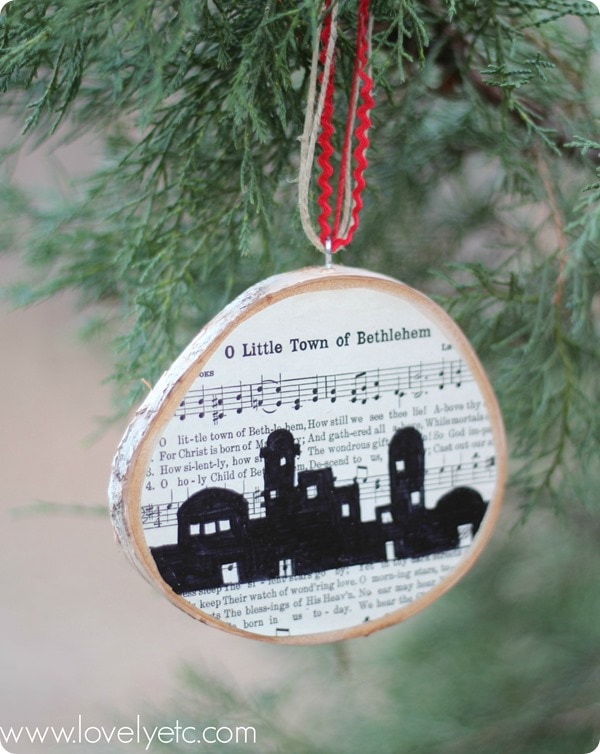 Christmas Music Wreath Ornament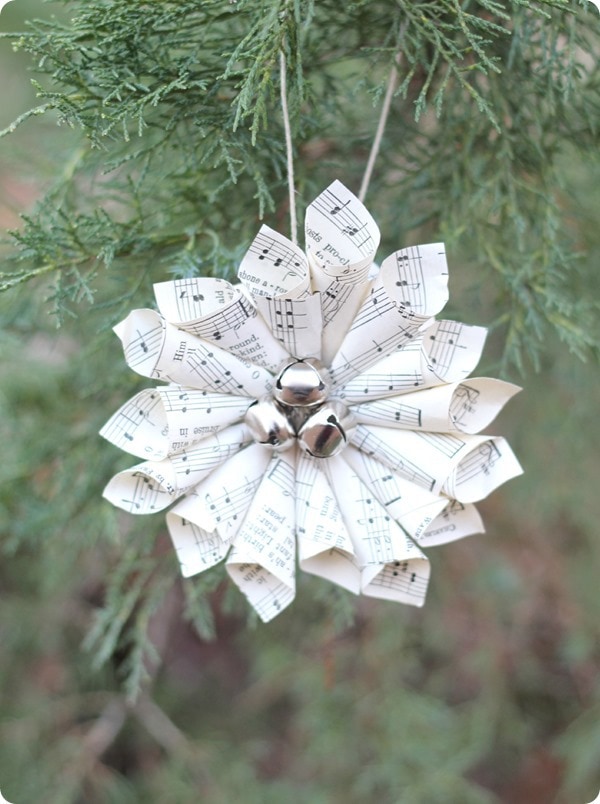 I also made this similar ornament using a print out of the Christmas story from Luke 2 in the Bible. But you could make the same ornament using Christmas music if you prefer. (Get the tutorial and printable I used here.)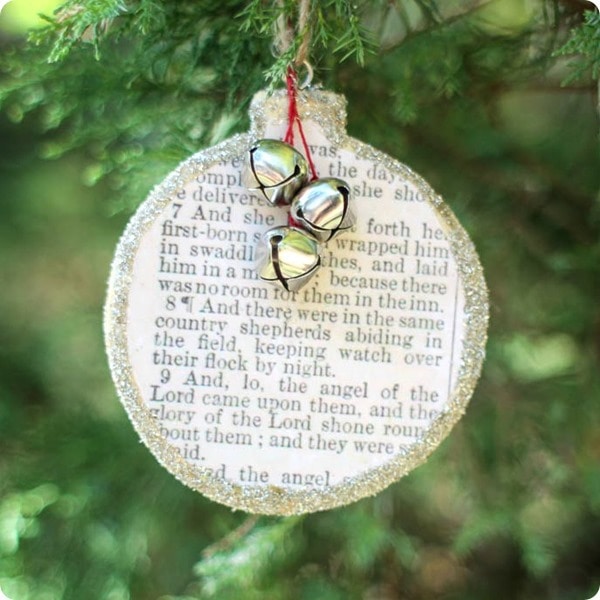 Christmas Music Decor Ideas
And I've got a few ideas that aren't ornaments as well. I've used Christmas sheet music to make a super cute (and cheap) Christmas table runner.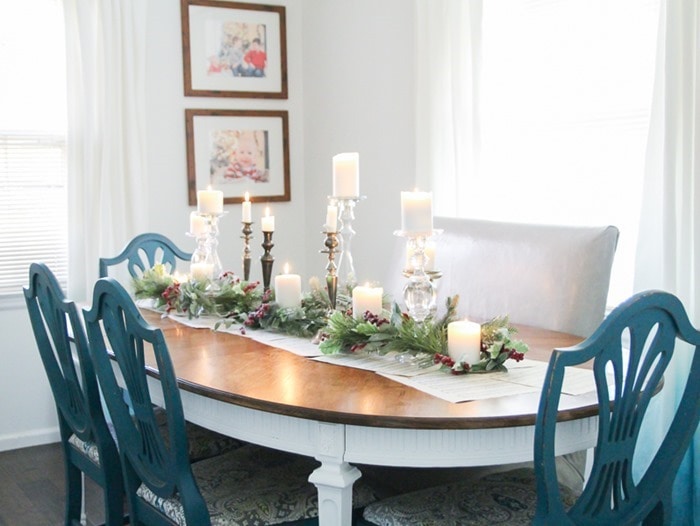 And most recently I made this cute Merry Christmas banner using an old hymnal and some chipboard letters.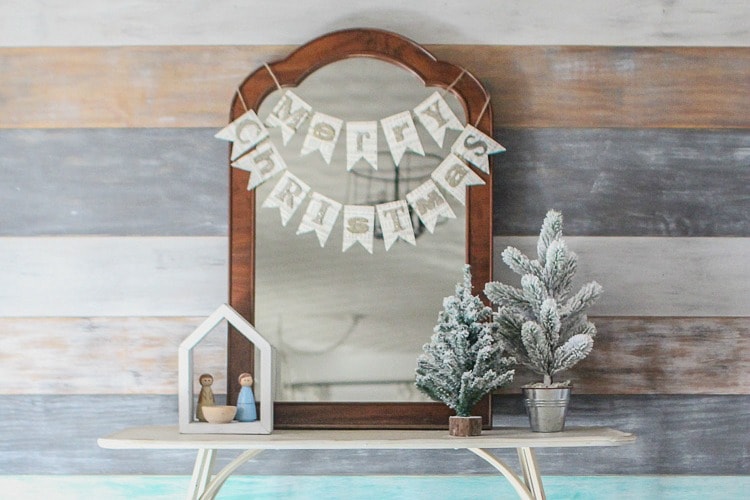 Free Printable Christmas Carol Sheet Music
Ready to create some Christmas music decor?
Because these Christmas songs were scanned from vintage hymnals, you can print them on any paper and they will still have a slightly aged look. But if you want to go that extra step to make them to look like the real deal, I recommend printing them on parchment paper. It will help give the paper that textured, slightly yellowed feel of old paper.
The following songs are available to download as free printables:
Angels We Have Heard on High
Away in a Manger
Hark! The Herald Angels Sing
It Came Upon a Midnight Clear
Joy to the World! The Lord is Come
O Little Town of Bethlehem
O Come, All Ye Faithful
Silent Night, Holy Night
The First Noel
All of the songs can be downloaded right here.
I've included each song as a jpg to make it easy to print them in whatever size you need for your specific project.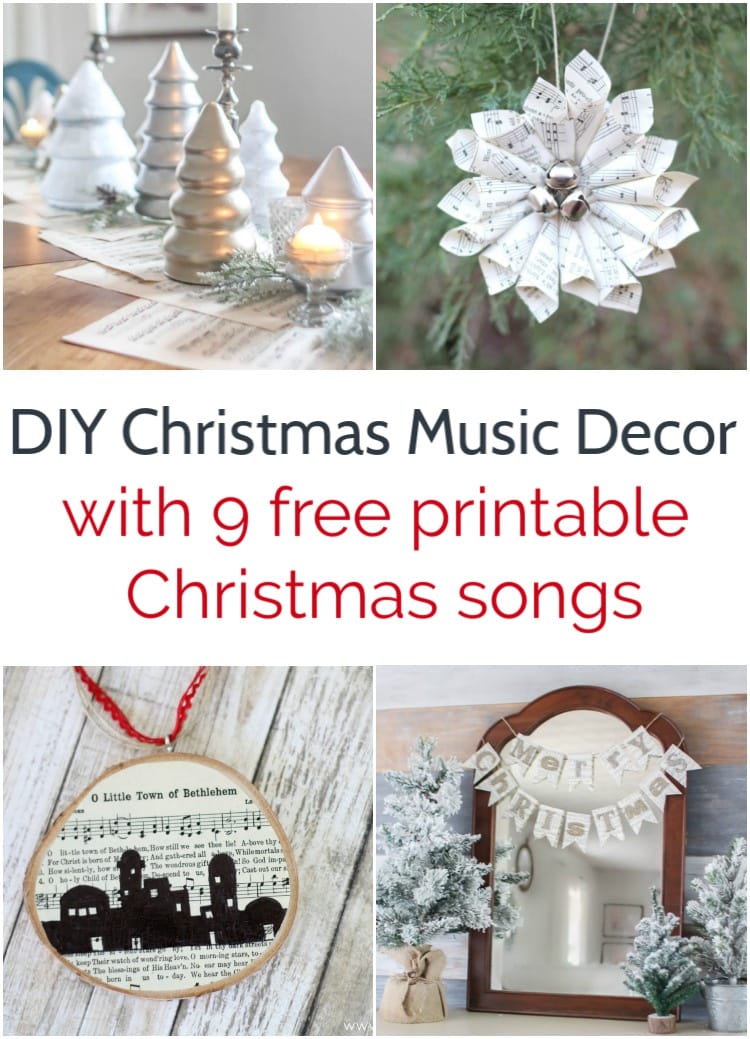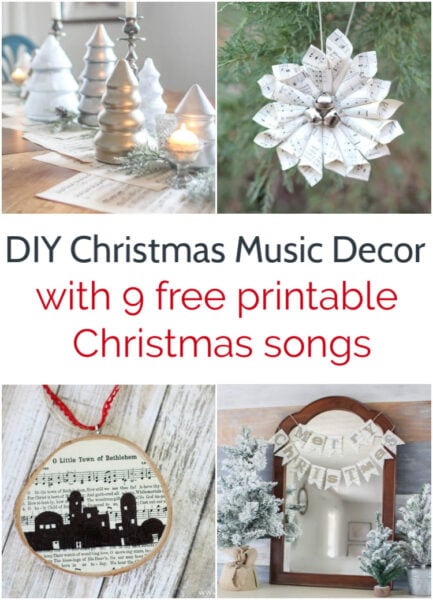 Looking for more Christmas ideas? You can see my Christmas home tour right here and all of my handmade ornament tutorials here.
Happy crafting!