I've been slowly getting out all of the Christmas decorations this week. Some years I keep the decorating pretty simple and some years I like to go all out.
I'm thinking this year is going to be a big year. As my 3 year-old said yesterday as he looked around at the temporary chaos of pulling out all the decorations – "It's Christmas everywhere!"
Even though I mostly use the same decorations year after year, it is always fun to add a few new things each year.
Last year I created a super simple Christmas card tree using yarn and washi tape. It was such a great way to display photo cards, that I wanted to do something similar this year, but with a twist.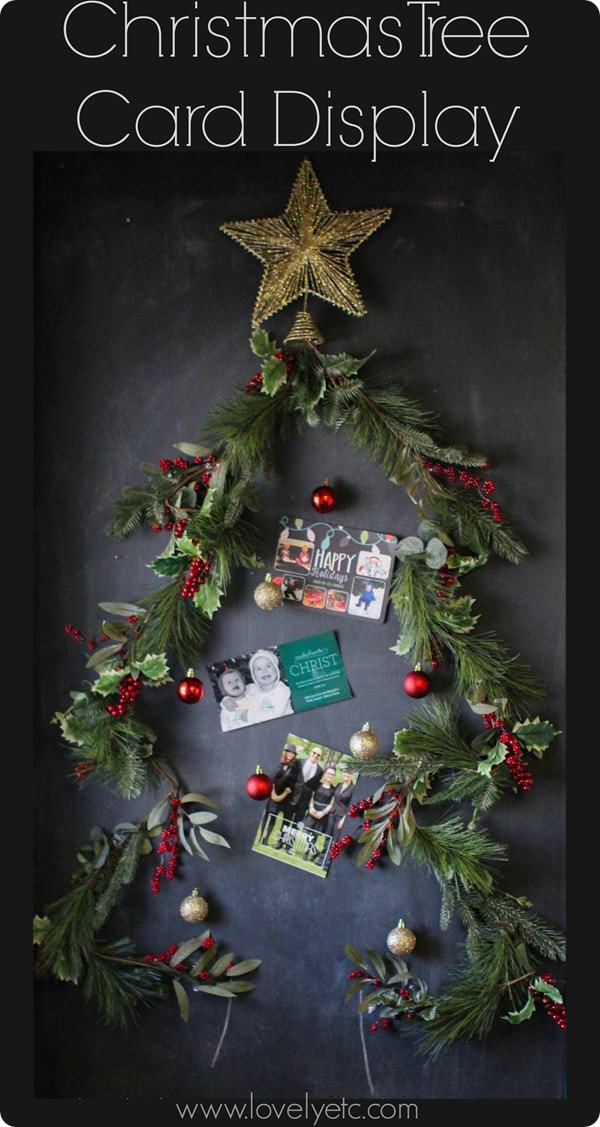 I shaped two garlands into a simple tree shape, one garland for each side of the tree.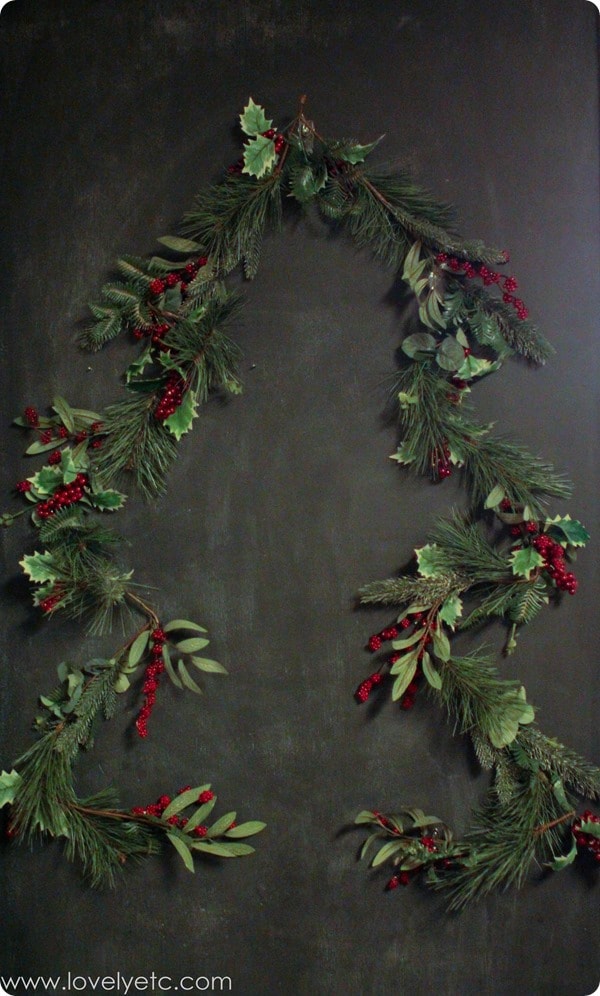 A few plastic command hooks easily attached the garlands to the wall.
Next I pulled out a gold star and some ornaments to adorn my tree. I hung the ornaments on fishing line and then strung it from the same plastic hooks that were holding up my tree. And since my tree is hanging on the chalkboard wall in our kitchen, I just added a trunk with some chalk. If you are creating a tree on a regular wall, you can just bend your garland to form the trunk.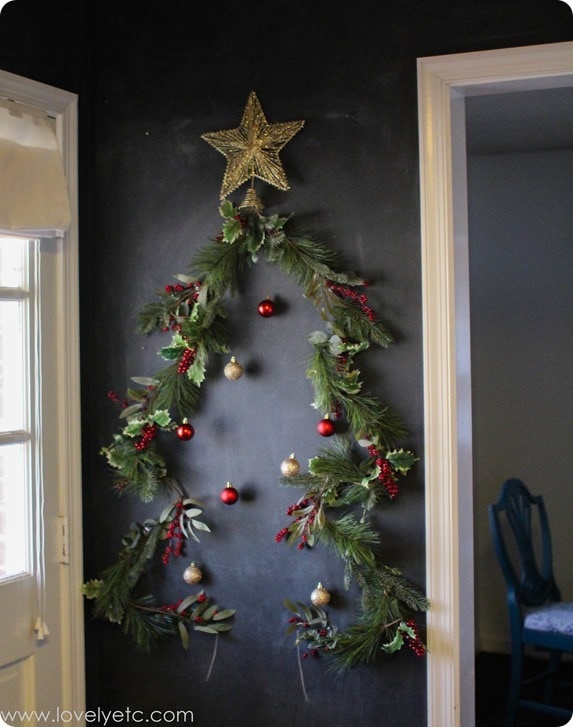 I love how this little 2-D tree looks and I think it is an awesome solution for anyone who doesn't have room for a full on Christmas tree.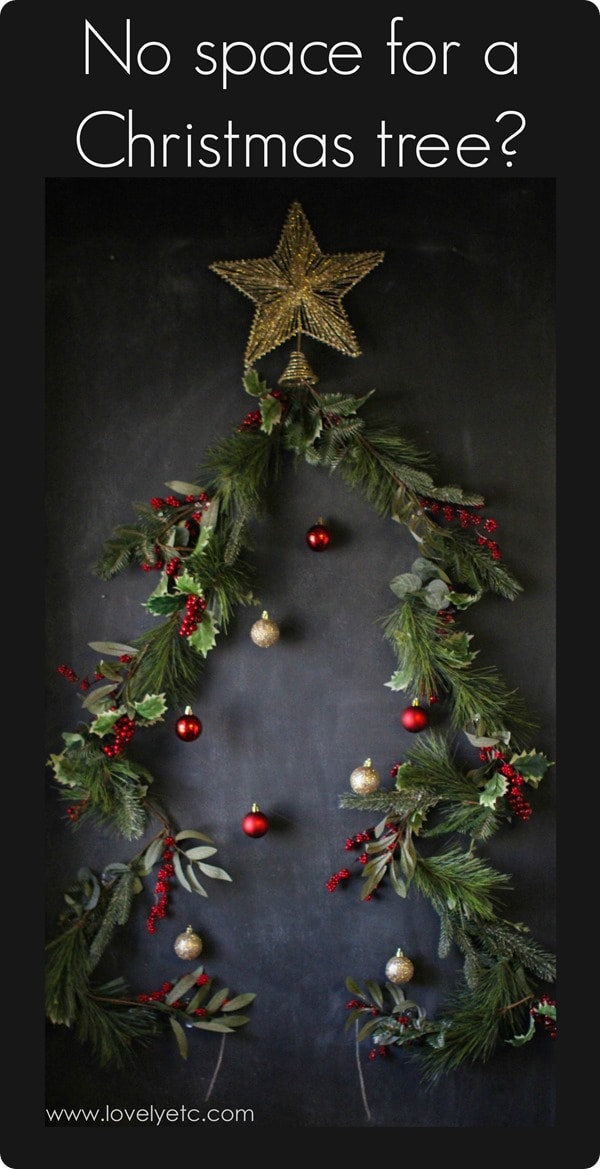 But since I needed somewhere to corral all of the cute Christmas cards we get each year, I'm planning to stick them to the wall inside my tree.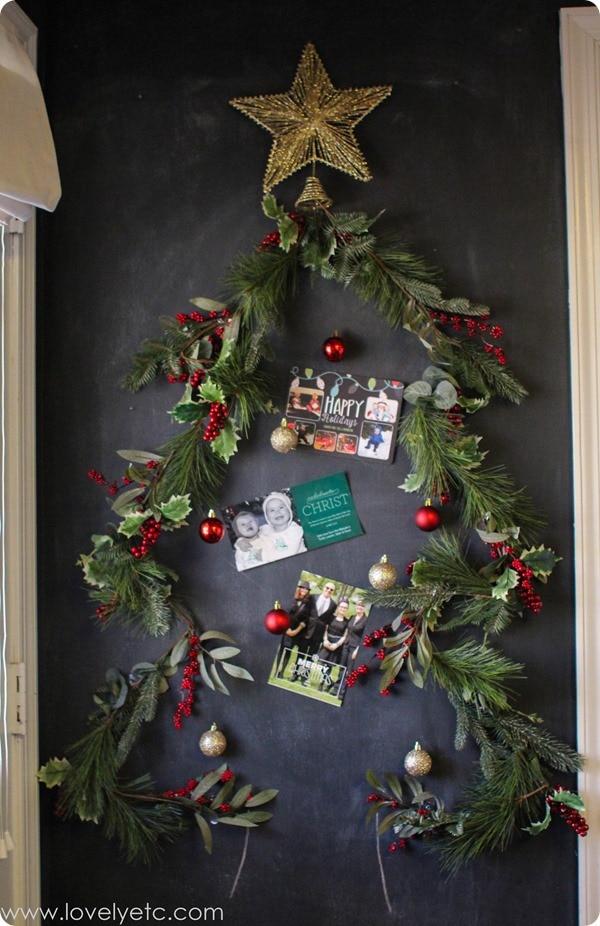 I like to keep the photo cards we get each year to look back on Christmases past, so I pulled out some favorites from last year to get my collection started. I can't wait to add to it as the season continues!
What is your favorite way to use Christmas garland to decorate?


More Christmas posts you're going to love: