This week I made some major progress in our bathroom! And it really only took a couple of hours to do thanks to the magic of paint. Paint is my absolute favorite way to transform just about anything and choosing the perfect paint color is a lot easier than you might think. I absolutely love that paint can completely transform a room with just a couple hours of time and less than $50. And since this room is part of the $100 challenge, keeping things affordable was key.
For those who missed it, I'm tackling this bathroom makeover as part of the $100 room challenge hosted by Erin from Lemons, Lavender, and Laundry. The idea it to make over a room in four weeks with a $100 budget. Definitely no small feat! As a reminder, here is where my bathroom started last week.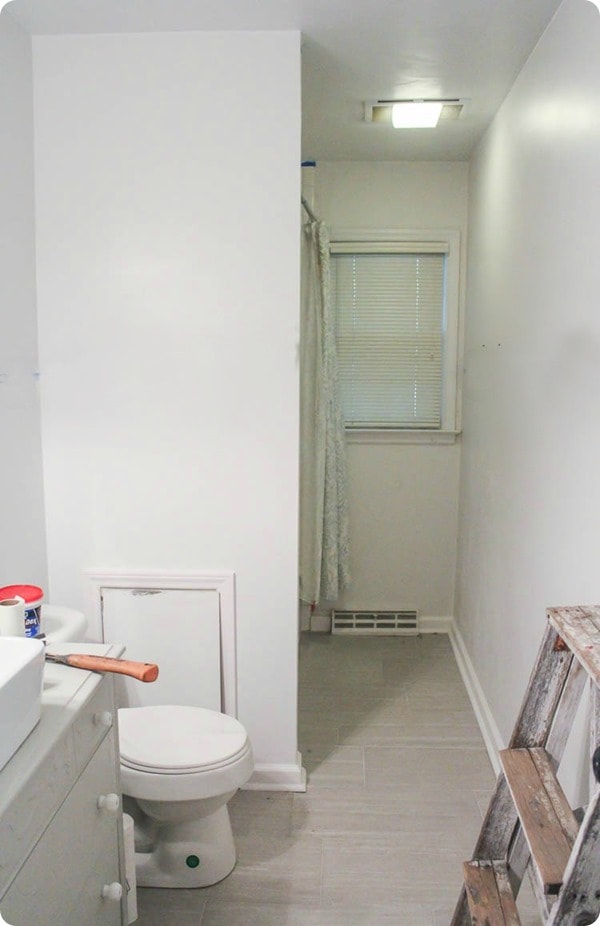 I had already put in a ton of work last year to get it to this lovely white box and I am ready for the home stretch! First step: color!
The past year or two I have been loving very clean white walls for most rooms in our house. It just looks fresh and clean and allows all the other colors in the room to pop. But the fresh white walls were not working in the bathroom. Instead of fresh and clean, it looked more boring and institutional.
So I went with my tried and true method for choosing a paint color (other than white). Fair warning: this method does require several trips to the paint store. In general, I try to make as few trips for errands as possible. (The less dragging my 1 and 4 year olds around stores the better for everyone involved.) But in this case, I make an exception. I've learned from experience that just grabbing some paint that looks great in the store and getting started painting is a terrible idea. the times I've tried it, I almost always ended up unhappy with my choice. Which meant not only more trips to the store for different paint, but also more work repainting things. No thank you.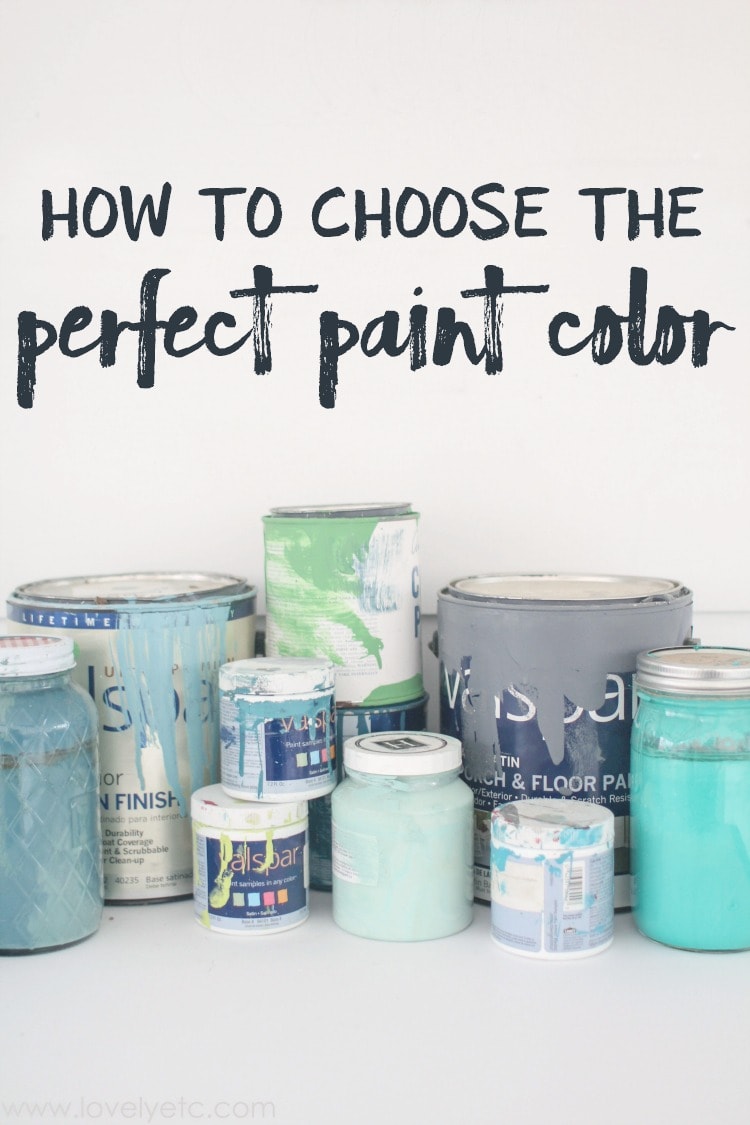 Here is my method for choosing the perfect color every time.
Come up with a general idea of what color I want to use. In this case, I knew I wanted either a navy or an aqua blue. I love both colors in general, but especially for bathrooms. Then hit the paint store. (Or in my case, Lowes. It's closest to my house and I've always had great luck with Valspar paints.) I go in and grab every paint chip that looks like something that might possibly work.
Take all of those paint strips home and tape them to the walls in the room you are planning to paint. I can usually eliminate quite a few right away. Then throughout the day, I look at the top contenders in various lights – in daylight, with the overhead lights on, etc. Every time I walk through the room I eliminate a few more choices.
Sometimes I'm able to whittle the colors down to one, but usually there are two or three colors I'm torn between. So I head back to the store and grab paint samples of each one and paint a little patch of each color on the walls in the room I'm planning to paint.
Finally, I buy a quart or gallon of the color I chose and get painting!
It may sound complicated, but it works so well and I never have painter's remorse.
So what was the winning color in the bathroom? I chose Mint to Be by Valspar. It's the perfect minty aqua shade.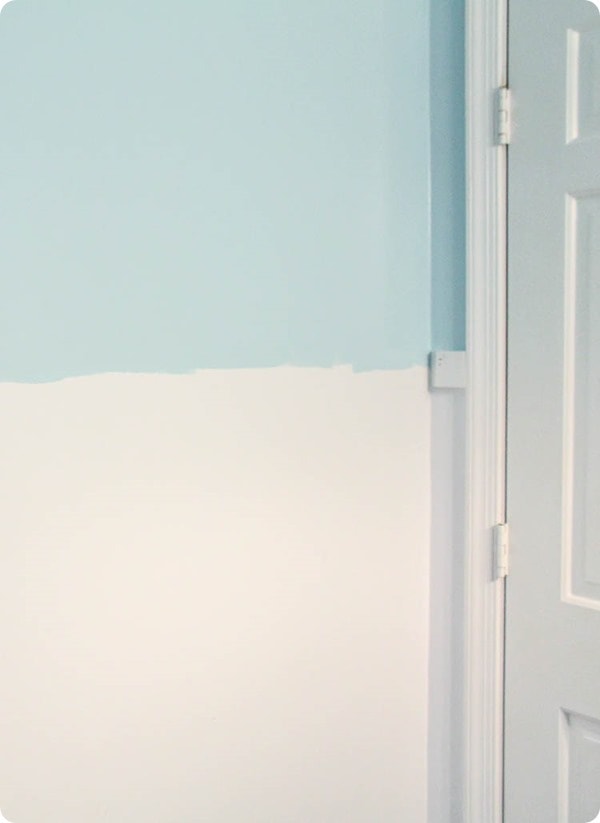 It's a pretty saturated color, but because it will only be on the upper half of the wall, it is the perfect amount of color. Because this is a bathroom, I made sure to choose paint in a semi-gloss finish. Semi-gloss holds up to moisture well and any messes can be wiped off easily – (super important in a room that two little boys will be using).
Next step: board and batten those walls! I've already started but it's slow going. I'm starting to get an idea of how its going to look though and I'm pretty darn excited.
Check out all the posts related to our DIY bathroom renovation below:
Vintage Dresser Bathroom Vanity
How to make a dresser into a bathroom vanity: the nitty gritty
Cheap and easy board and batten
Working with contractors: A semi DIY bathroom renovation
The cheapest bathroom mirror ever
Installing tile: smart tips for beginners
And the best of the bunch, the final reveal:
Modern Farmhouse Bathroom Reveal with budget and source list
Don't forget to stop and check out the progress of the rest of the awesome participants in the $100 Room Challenge using the links below.