Create a warm and inviting porch this autumn with these beautiful fall front porch ideas. I'm sharing 29 gorgeous fall porches full of creative decorating ideas and inspiration for porches of all sizes and styles.
Whether you are a fan of classic fall colors and decor or you prefer something a bit less traditional, I've got you covered with this great collection of fall front porches.
Fall Front Porch Decor Ideas
From cozy wreaths adorned with pumpkins and pinecones to rustic hay bales paired with plaid blankets, these charming ideas will have your neighbors stopping in their tracks to admire your picture-perfect porch.
So grab a warm mug of apple cider, put on some comfy flannel (even if it is still 90 degrees out), and let's get ready to decorate your front porch for fall!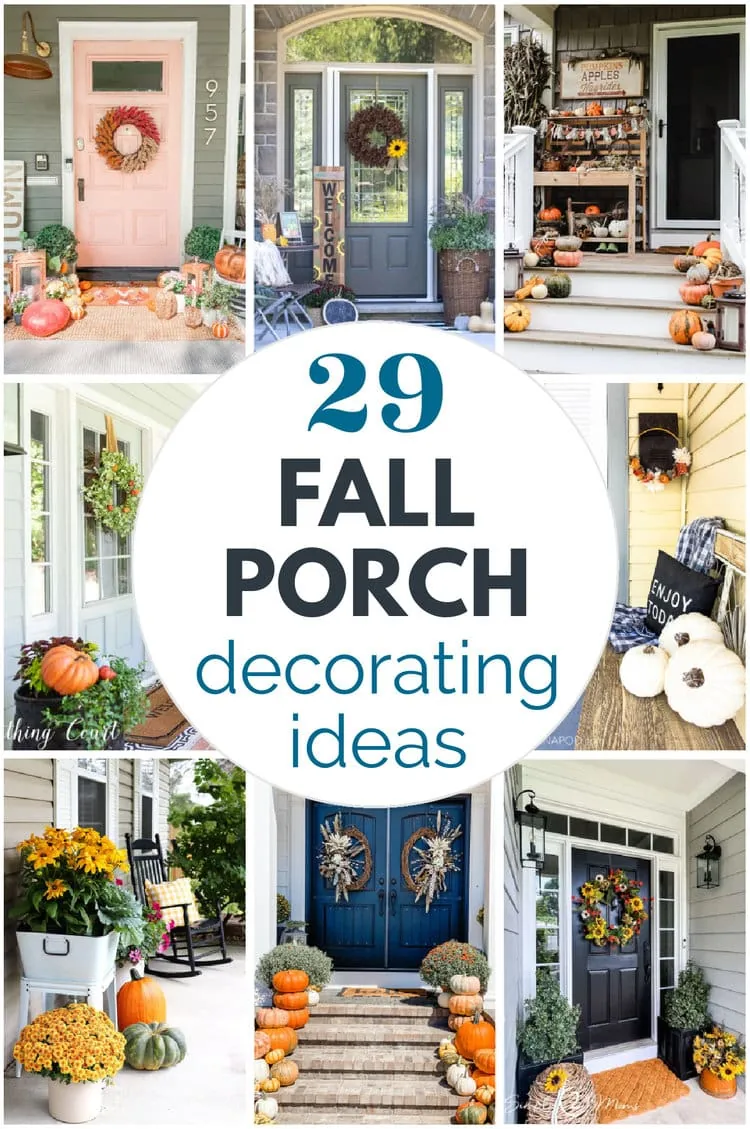 29 Beautiful Fall Front Porch Ideas
These cozy fall porches include tons of ideas for adding fall vibes to your space no matter what your decorating style. Just click the links below each picture for more photos and info about each porch.
I hope you are feeling as inspired as I am to decorate your fall front porch after seeing these gorgeous ideas!
Here are even more ideas to help you decorate your home for fall:
I'd love for you to pin this post on Pinterest!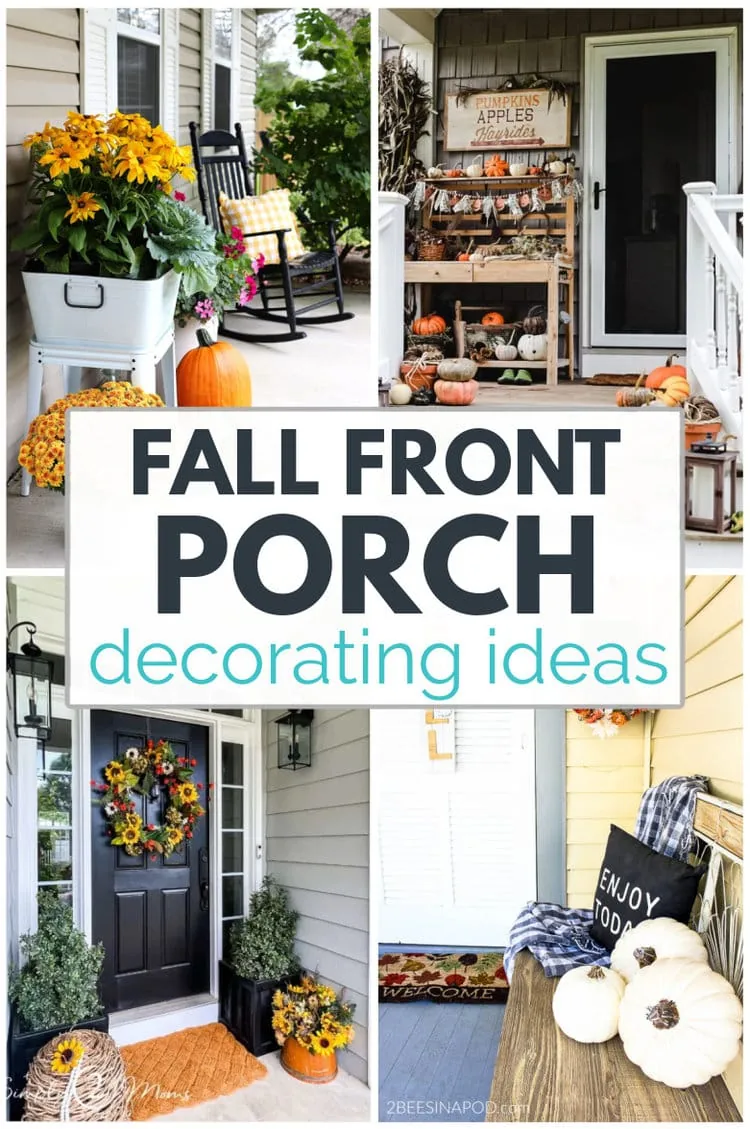 Happy Fall!