I've come to realize that nothing can make a bigger splash in a room than great art.
And nothing can kill a room design faster than a little tiny frame hanging all alone in the middle of a great big wall.
Although a close second would be a nice generic 'home décor' print from a big box store. The kind that goes with the colors in your room but can also be found in hotels and waiting rooms across the country. And is more or less instantly forgettable. Yeah, not great.
The art you hang in your home is supposed to express who you are and what you love. And for goodness sake, it should be big enough to see!
For something to really make an impact, it needs to be both big enough to notice and interesting enough to be memorable. That doesn't mean you can only have gigantic paintings in your home – a good gallery wall can be the saving grace for small but beloved photos and mementos. And it doesn't mean you have to have a bunch of weird modern art in order to be memorable either – you just need something that shows a bit of personality. Something that you wouldn't find in just anyone's house.
So what does make an impact? I've rounded up some of my favorite ideas from my own home as well as some of my favorite bloggers' homes.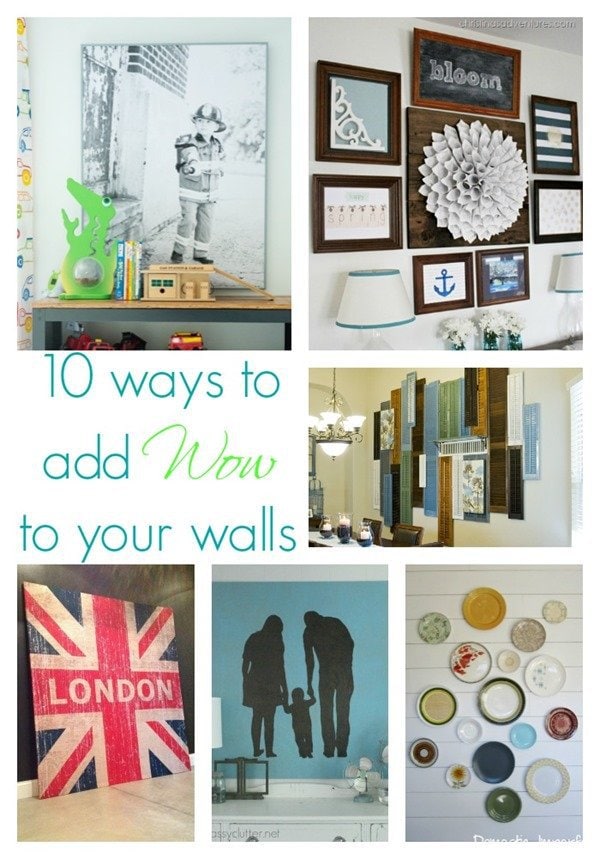 Big, bold family photos
I love family photos. And I try hard to actually print them and hang them on our walls rather than just hoarding them on my computer. But I am a firm believer that photos on the wall should be big enough to actually see from the sofa or the bed or wherever people tend to congregate. They need to be big enough to see!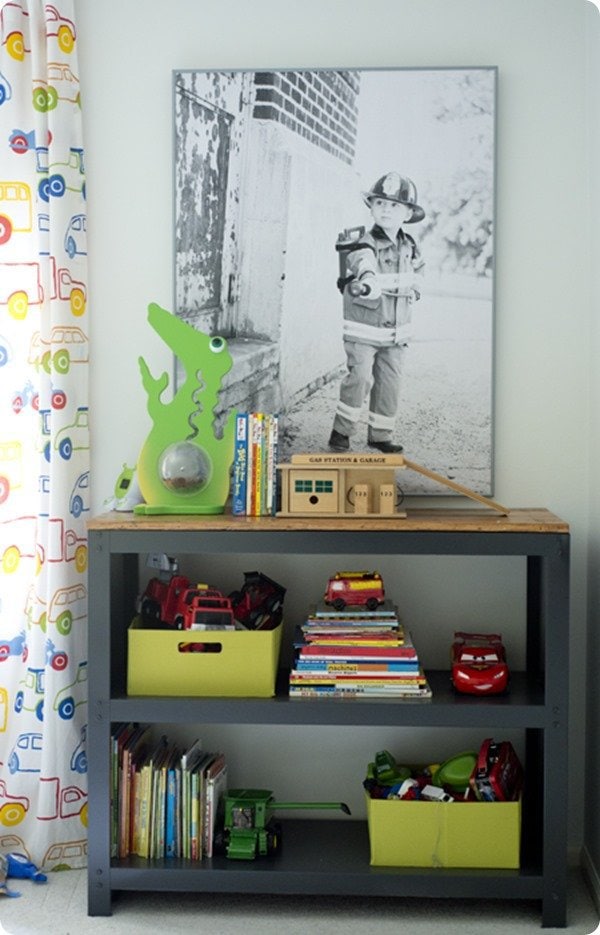 Super inexpensive engineer print by Bigger Than The Three of Us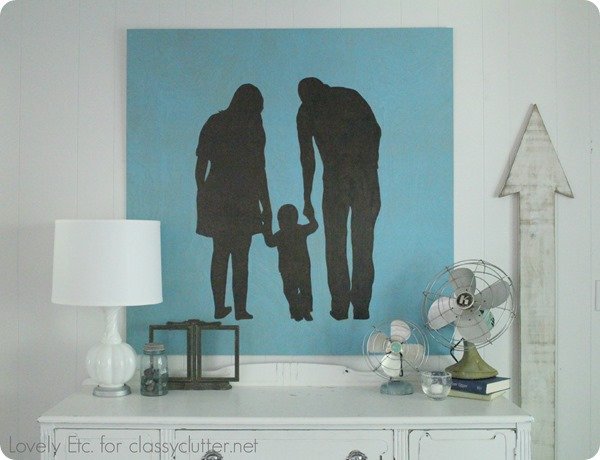 Or turn a favorite photo into an oversized piece of art
Writing on the walls
I also happen to be a huge fan of typography on the walls. I know a picture is supposed to be worth a thousand words but sometimes it is just so much easier to express yourself with words. Not to mention there are just so many awesome ways to incorporate words into your décor.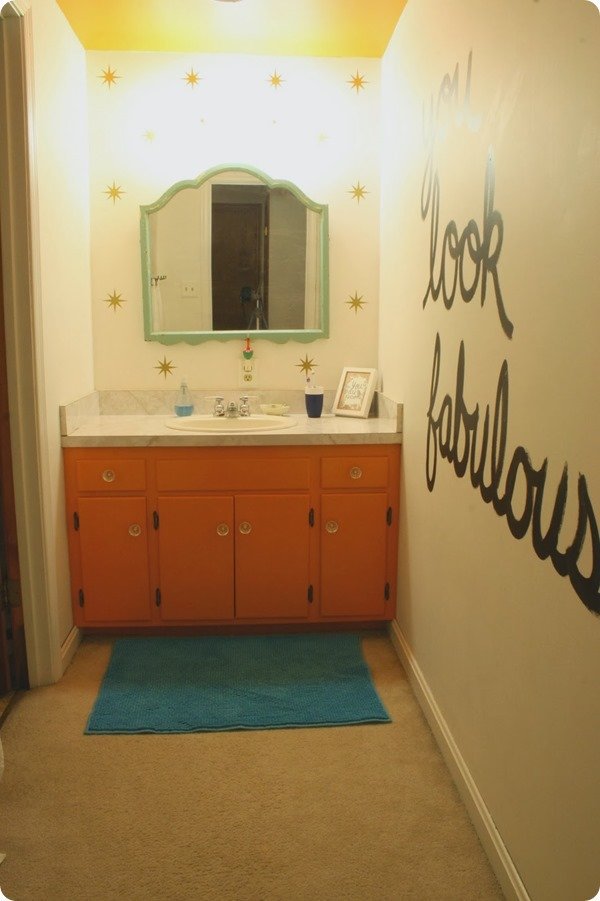 You can paint a message right on your walls like Cassie did at Primitive and Proper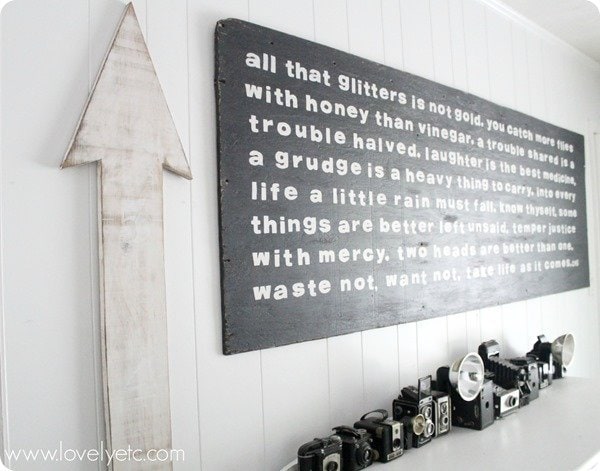 Make an oversized sign with all your favorite sayings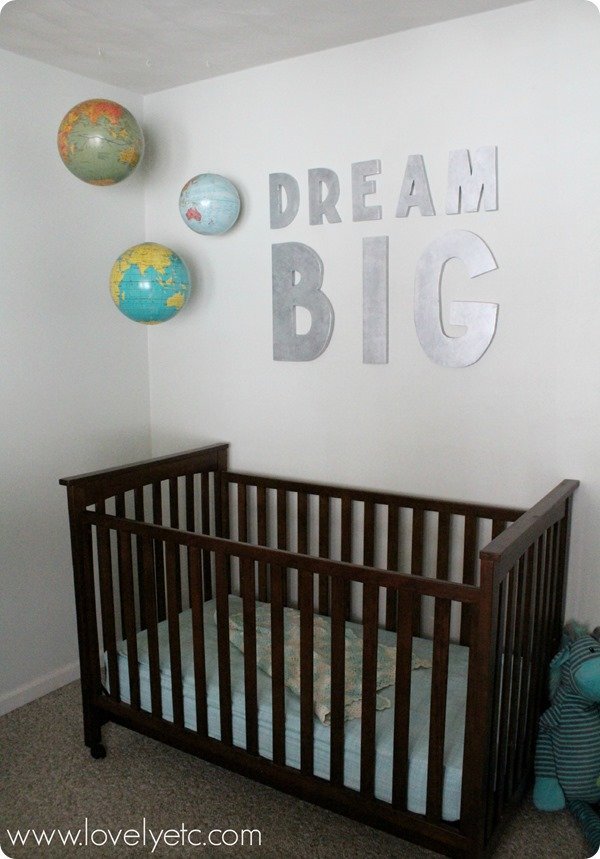 Or spell out your message using store bought or DIY letters
Combine a group of favorites into a gallery wall
I've shared my love of gallery walls several times before, but I had to include them again. A gallery wall is basically a lot of awesome little things combined to make a big statement. And they can be pretty much anything – a collection of photos, paintings, collections, or a hodge podge of all kinds of things.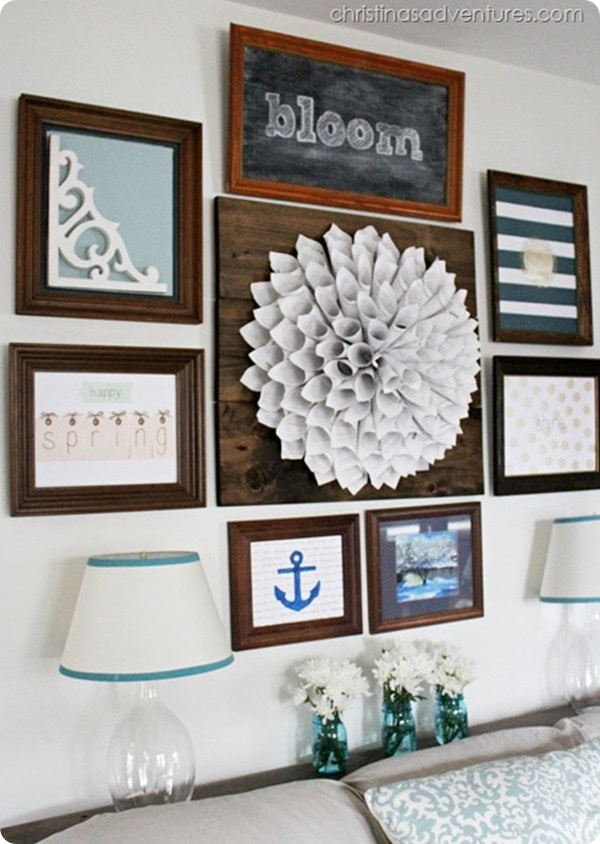 I love all the texture in this gallery wall from Christina's Adventures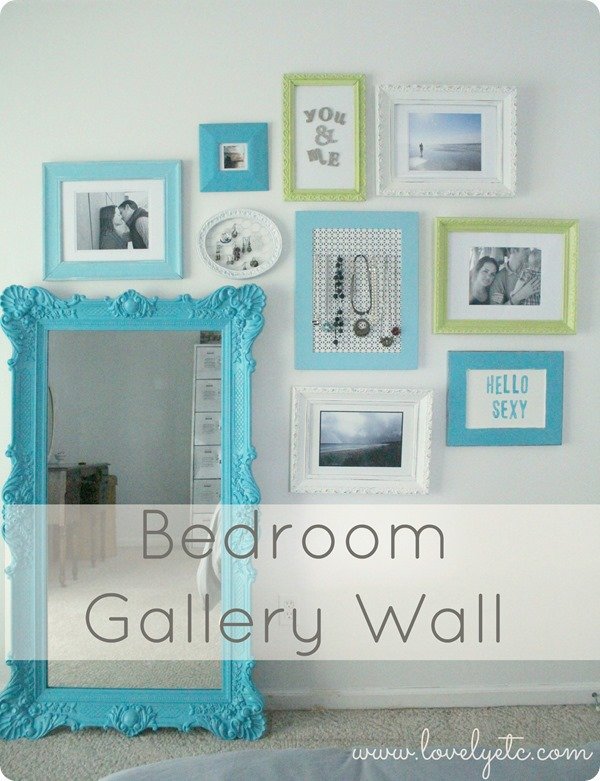 One of my favorite colorful gallery walls in our own house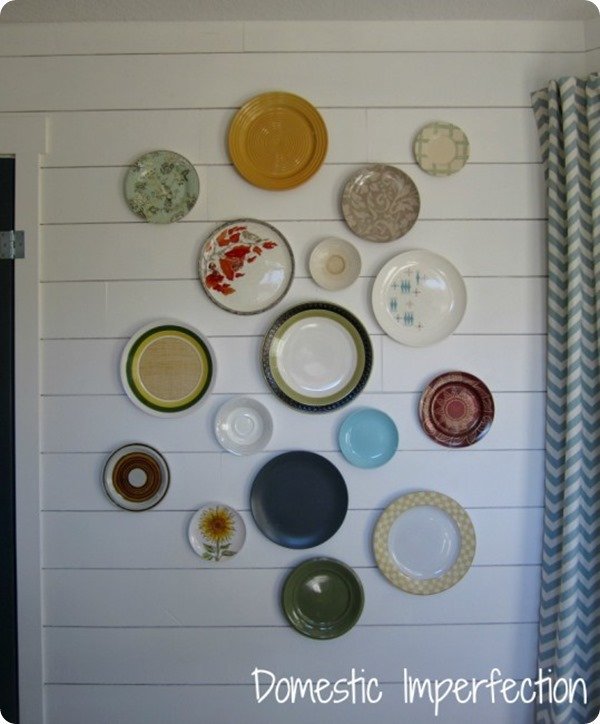 Or create a plate gallery for your kitchen like this one by Domestic Imperfection.
Display something unexpected
Sometimes the unexpected make for the most memorable artwork. The sky is pretty much the limit. I've seen people frame the dress they were wearing on their first date, their baby's first shoes, coins they brought back from international trips…anything goes.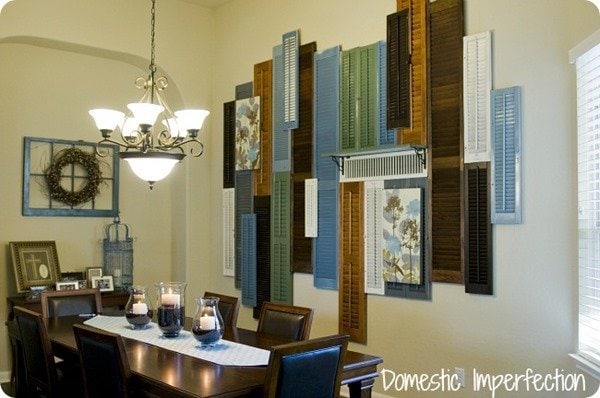 Ashley at Domestic Imperfection added architectural interest to a huge blank wall using old shutters.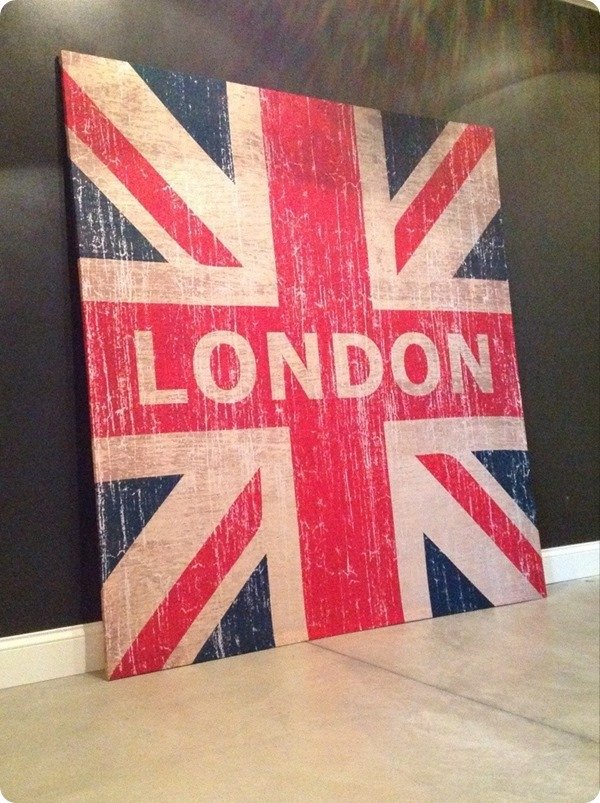 How smart is this gigantic piece of artwork Snazzy Little Things made from a shower curtain!
Or just go wild and do something completely new and different. Just make it bold and make it you!
What are your favorite ways to add personality to your walls? Anyone have more bold ideas to add?