We have finally found a solution to the strange door situation in our master bedroom: a modern sliding barn door!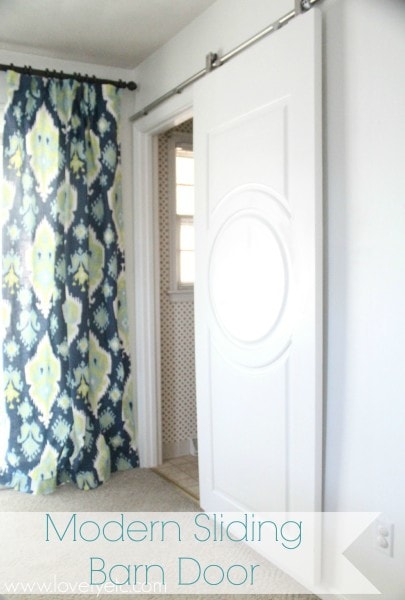 This post contains affiliate links which means if you make a purchase after clicking a link I will earn a small commission but it won't cost you a penny more. Click here to see my full disclosure policy.
As I shared several months ago, our small master bathroom was connected to the bedroom with quite the ugly little faux wood accordion door.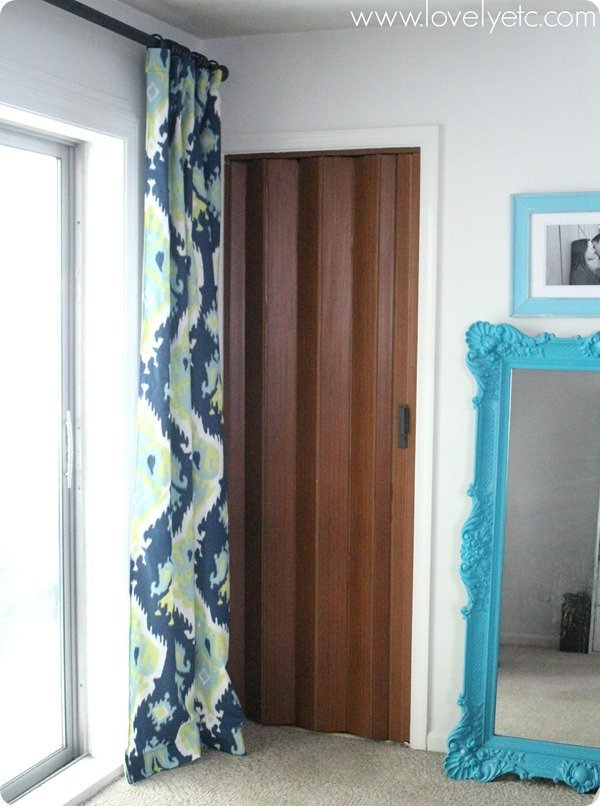 The accordion door had to go but figuring out what to replace it with was quite the problem. There was no room for a traditional door to open into the bedroom or into the bathroom. And a pocket door wasn't going to work because it would have involved moving the light and exhaust fan switches inside the bathroom. Which led me to the only good solution – a sliding barn door.
Sliding barn doors are very hot now but as much as I love the rustic barn door look, nothing rustic was going to work in my 1970s ranch. Luckily, sliding doors do not have to be rustic.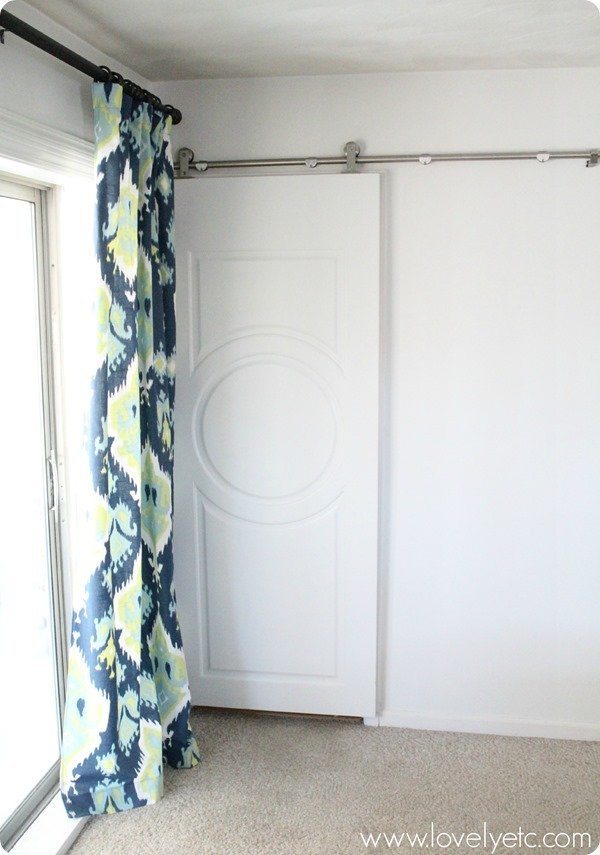 I set out in search of a great door with a bit of character that wouldn't look out of place. I looked for several weeks on Craigslist, but ended up finding a winner at the Habitat Restore. The door I found was perfect – it was wide enough to completely cover the door opening. It was beautiful and modern. And it had no doorknob hole or hinges.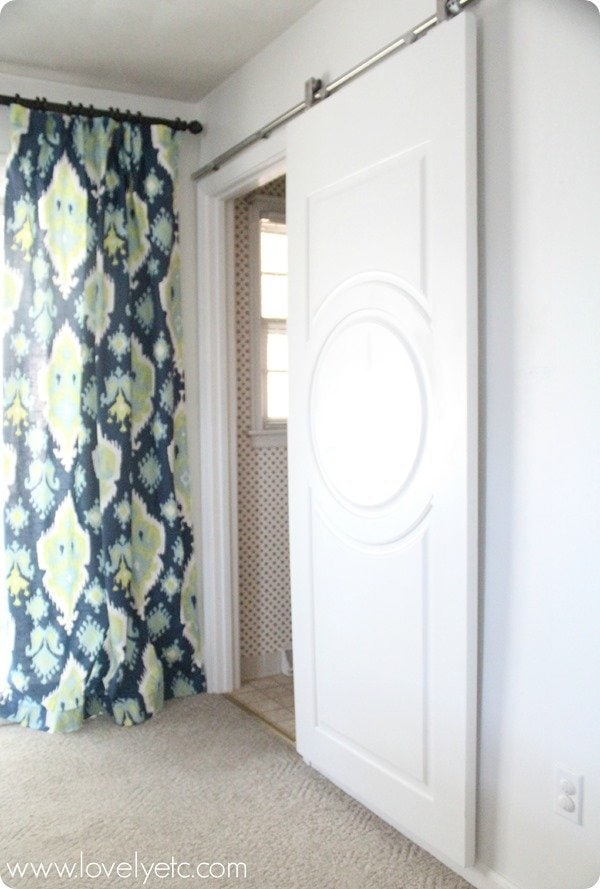 Once I had the door, the hardware was next. I had originally planned to concoct my own DIY version of sliding door hardware using materials from the hardware store to save money. But after doing some research, I realized that in this case doing my own thing wouldn't really be worth it. Once I bought all the hardware I would need to get the look I was going for, I wouldn't really be saving much money at all.
So instead I bought modern sliding door hardware
from Amazon. Not only is it the modern, clean look I needed, it is also more affordable than most barn door hardware.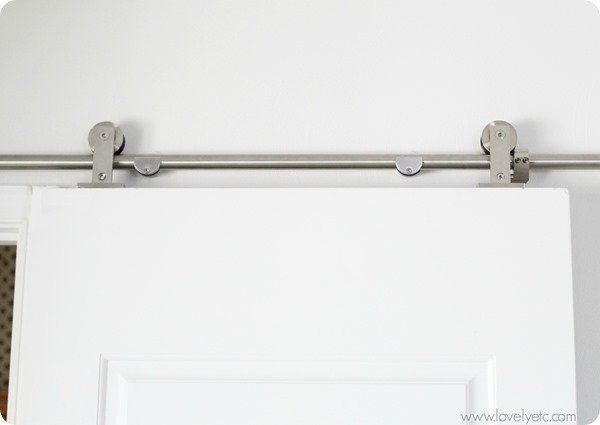 And now finally after seven years, the horrid accordion door is gone!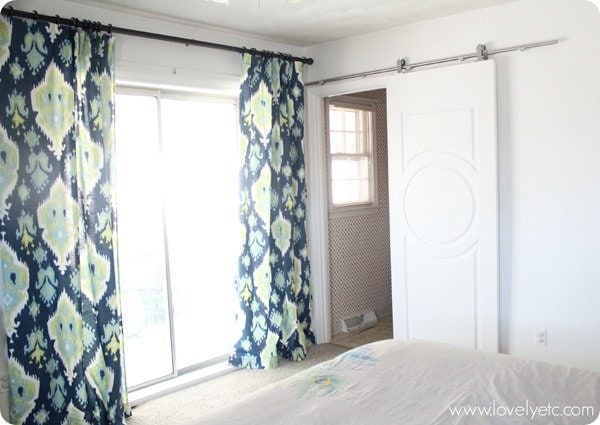 I was concerned about this corner of the room looking busy with the curtains and sliding door right next to each other. And while it may not be perfect, this is definitely something I can live with. Now, if I can just get the bathroom looking as fresh as the bedroom…