Awesome tutorial on how to paint plastic inexpensive dollar store bins to look like vintage metal locker bins
I absolutely love using vintage crates, baskets, and boxes as stylish storage – unfortunately, they aren't always easy to find.
So I found an inexpensive solution: paint ordinary plastic bins to look like vintage metal. All it took was three simple steps and now they look fantastic!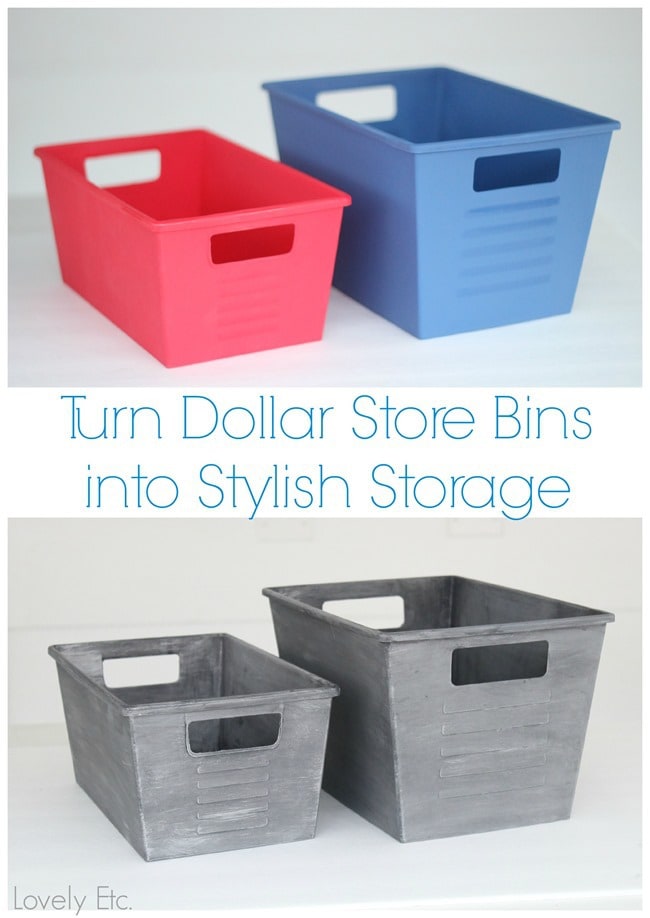 I started with two plastic bins that look like lockers baskets and a plastic bucket, all from the dollar store.
They were all in very bright, happy shades that just weren't what I was looking for at all. But not anymore!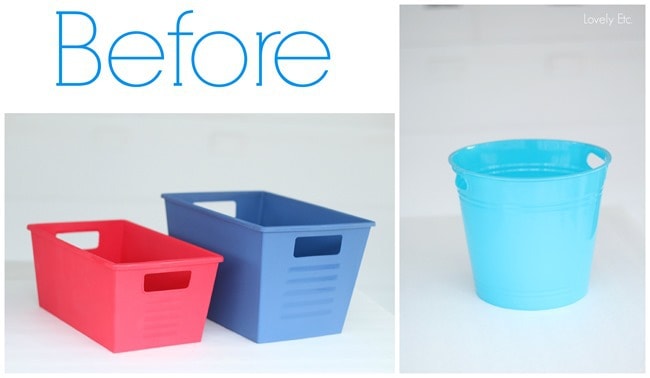 This post contains some affiliate links. See my full disclosure here.
Materials for Painted Metal Finish
Inexpensive plastic container
Foam brush
Clean rag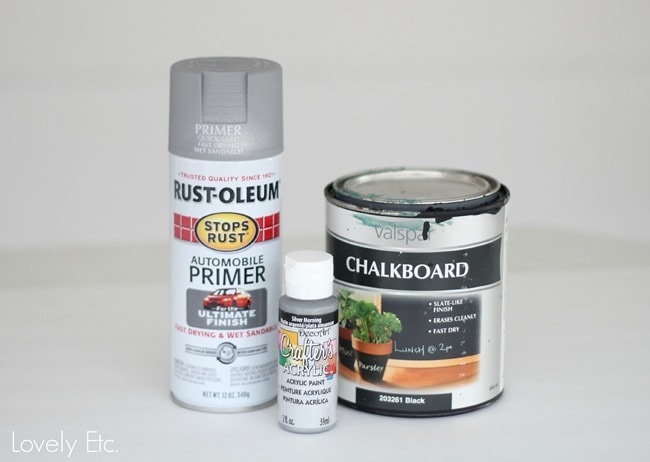 I started with primer. I chose to use gray automobile primer because it sticks really well to plastic and gives a great matte gray finish.
You can pick a can of this up at most home improvement stores for just a few dollars.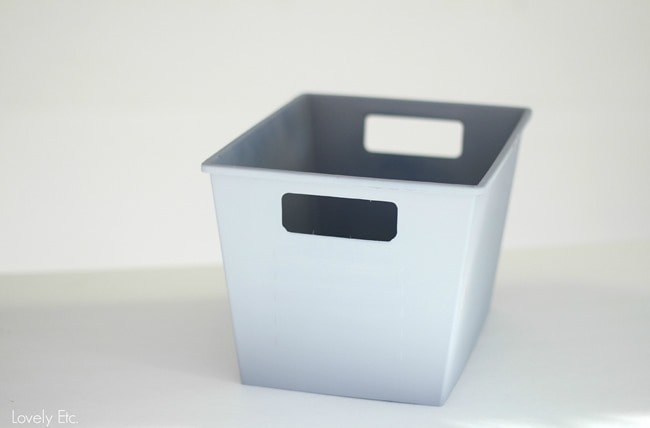 Once the primer was dry, I pulled out the chalkboard paint. Chalkboard paint also has a nice matte finish.
I used a foam brush to rub a thin coat of chalkboard paint on and then immediately wiped the excess off with an old rag.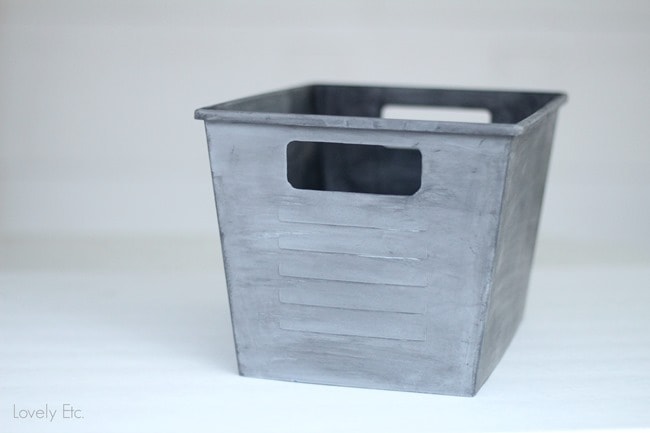 The final step was to add a hint of shine. I used some silver craft paint and a chip brush.
I just barely loaded some silver paint onto the ends of the brush and then wiped the excess off onto a paper towel before lightly dry brushing it onto the bins.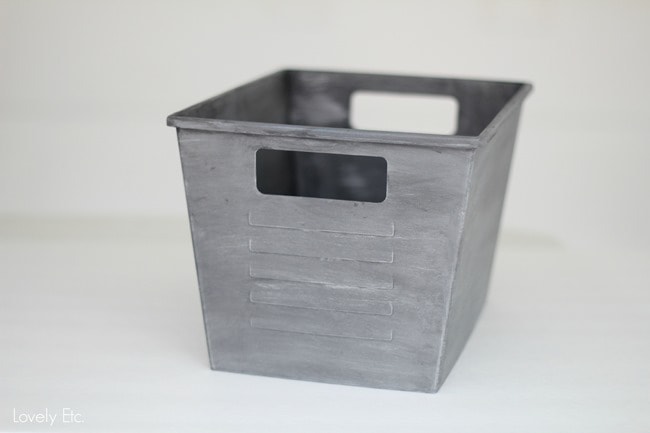 The final effect looks pretty authentic to me!
And super affordable. The bins and bucket were each a dollar.
I had all of the other supplies on hand but even if you had to buy them, you should be able to pick up all three paints for around ten dollars.
Not a bad deal – especially if you are planning to do several bins at a time.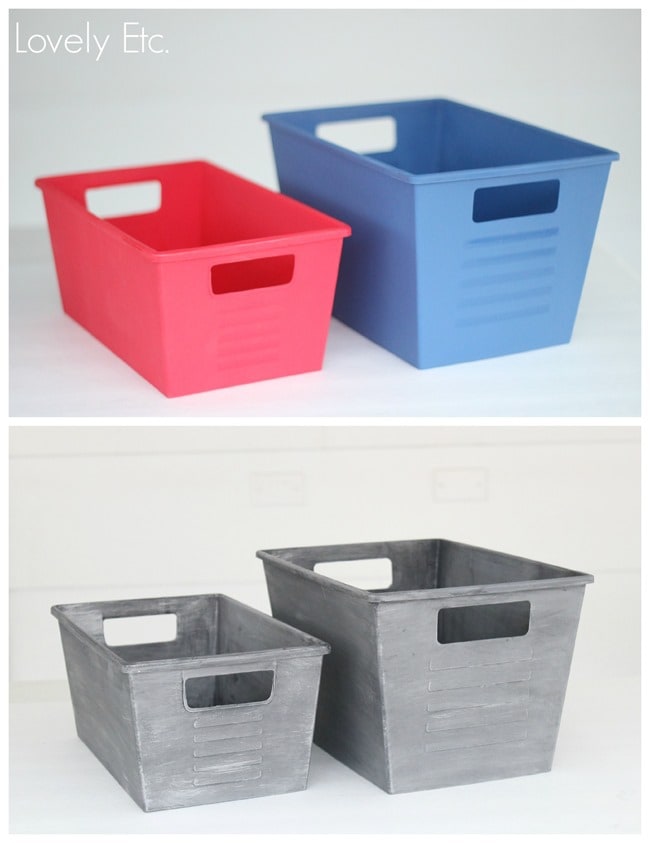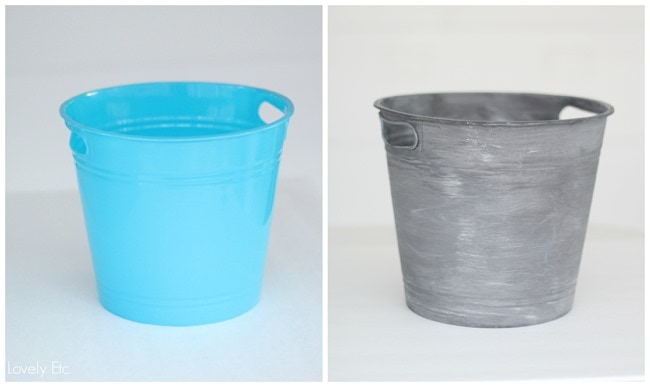 I'm sure these will eventually find their way into my sons' rooms, but for now, I'm using one locker bin to corral some books on our bookcase.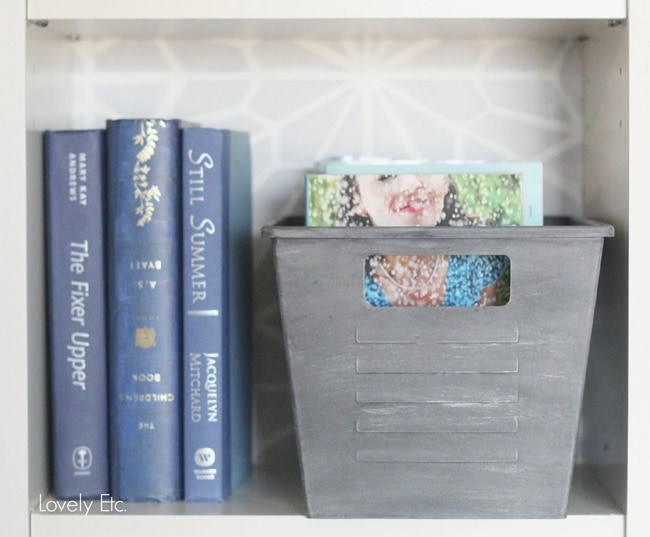 And the bucket was the perfect size to hold our winter hats and mittens.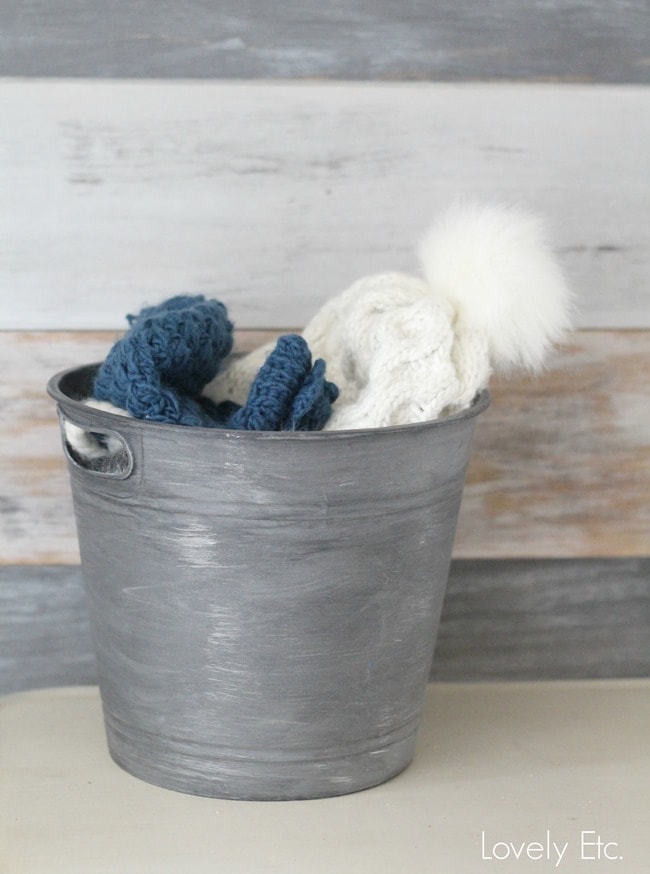 And you can bet I'm already looking for more cute containers that are just waiting to be discovered and transformed into 'vintage metal.'
Looking for more easy ways to get that vintage metal look on the cheap? Check out these projects:
Make your own industrial metal letters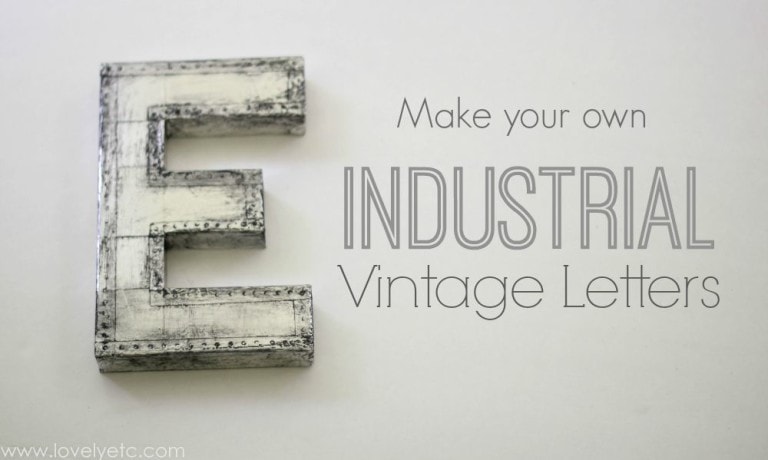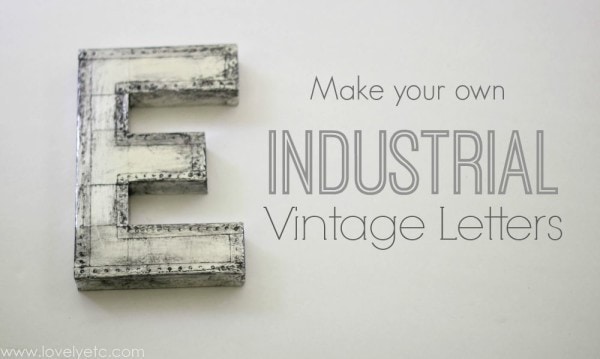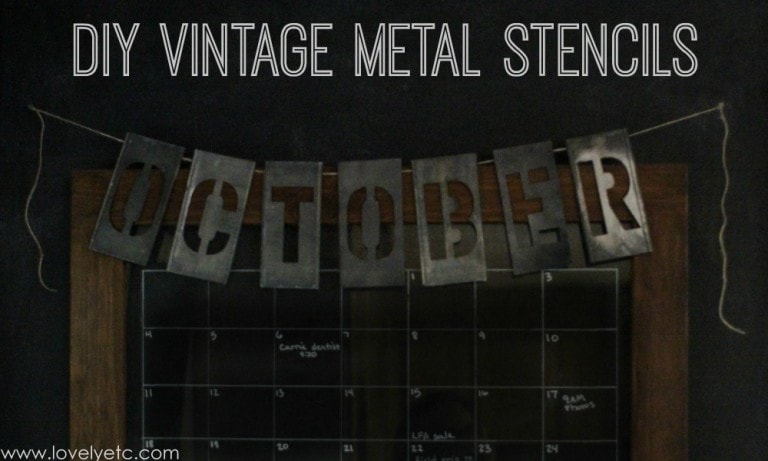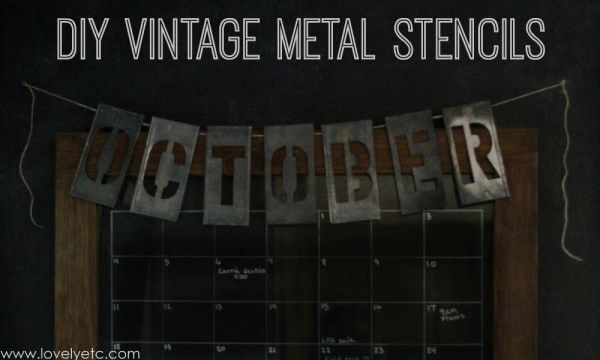 I originally posted this tutorial at Domestically Speaking on 1/28/2015. The project and all photos are my own.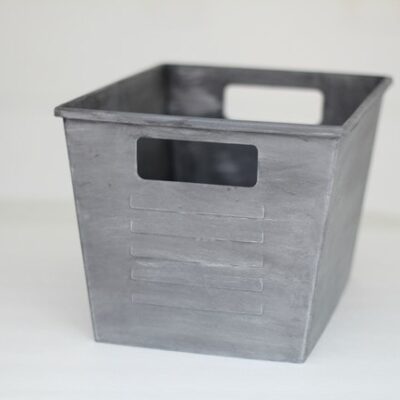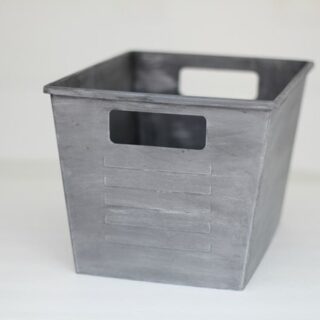 How to paint plastic to look like vintage metal
Paint inexpensive plastic bins to look like vintage metal with three simple steps.
Materials
Gray Primer
Chalkboard Paint
Silver Craft Paint
Instructions
Paint the bin with gray primer.
Once the primer is dry, use the foam brush to rub a thin coat of chalkboard paint on the bin, then immediately wipe it off with the rag.
Dry brush silver paint on to the bin to give it a little shine.
Recommended Products
As an Amazon Associate and member of other affiliate programs, I earn from qualifying purchases.