One of my favorite things to do is search out vintage treasures. (And can I just say three cheers for yard sale season returning!)
I love the old, the worn out, the things nobody wants anymore. I love the look of vintage – the patina, the texture, the character. And one of my favorite ways to use my vintage finds is as storage pieces. Everyone needs bins and baskets to corral their stuff – why not use gorgeous vintage pieces instead of the same old thing from IKEA?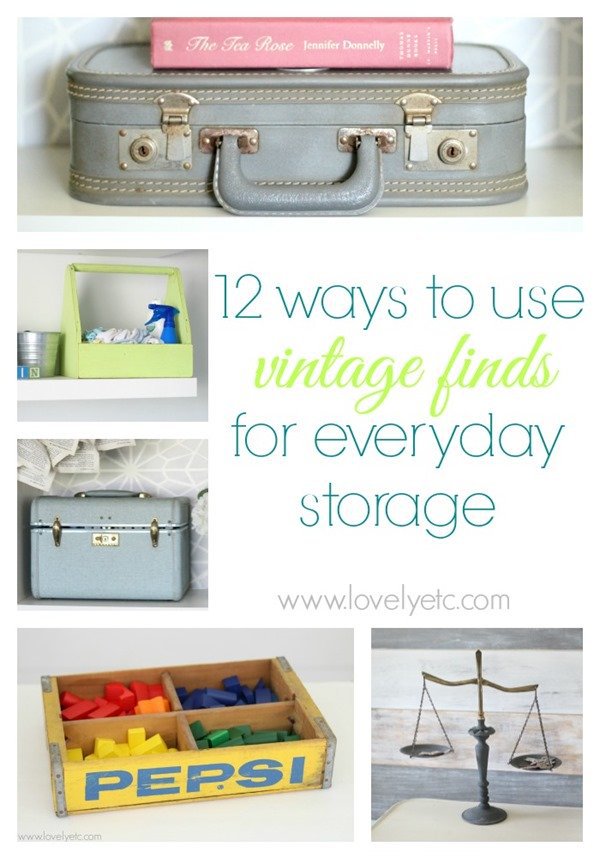 Because I love vintage storage so much, I just had to share some of my favorite ways to use vintage treasures as everyday storage.
Vintage crates and boxes
Even though these are a pretty obvious choice for storage, I had to include them because they just work so well!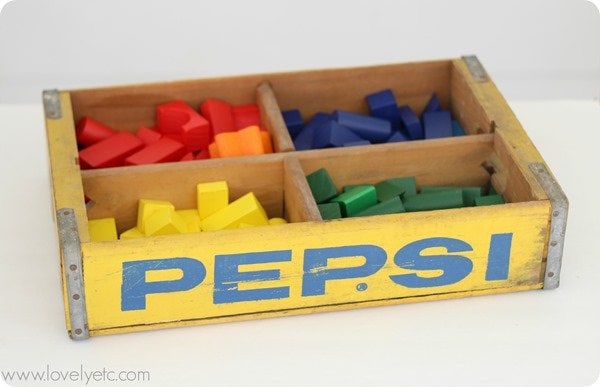 I love this old soda crate for storing wooden blocks. And yes, in case you are wondering, my two year old really does put them back in the right section. He has a thing for sorting.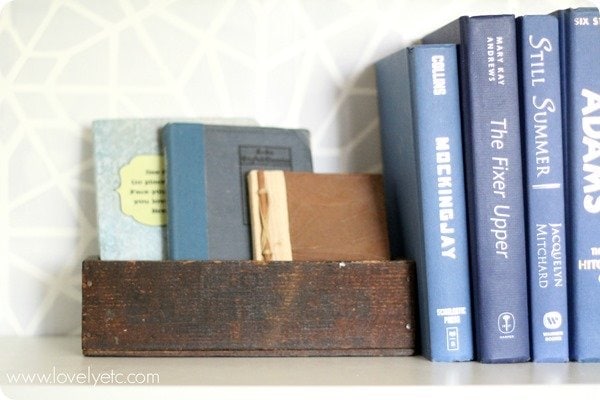 And a little primitive wooden box works just right for keeping small books and journals in place.
Vintage suitcases
I love vintage luggage and train cases are my absolute favorite. Train cases are tiny little square suitcases and they are the perfect size for storing all kinds of things. I especially love using them in my bookcases to corral little things. I use mine to hold greeting cards, old magazines, and paperback books that aren't so pretty. (Ok, so they might be trashy romances that I don't exactly want to display to all my guests.)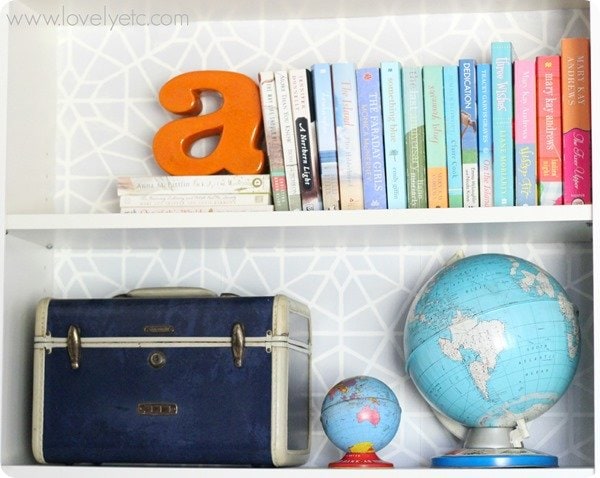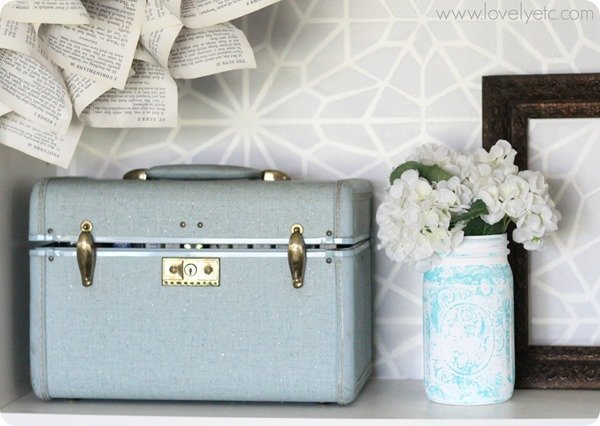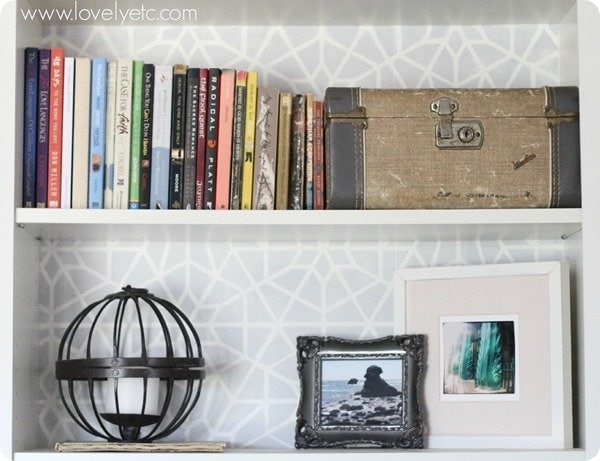 I have also used stacks of vintage suitcases to store my fabric stash in the past. But after some major decluttering, I found I just didn't need them anymore.
Instrument cases
When I first saw this adorable little blue case with a Paris, France label, I thought it was the absolute cutest little suitcase I had ever seen. Then I opened it up and realized it was actually a vintage clarinet case. The clarinet was long gone so I set about turning it into the little mini suitcase I had imagined. Which mostly just involved ripping out the felt bed for the clarinet and replacing it with a fabric lining. Now it is the home of spare books and papers that I want to stash out of sight.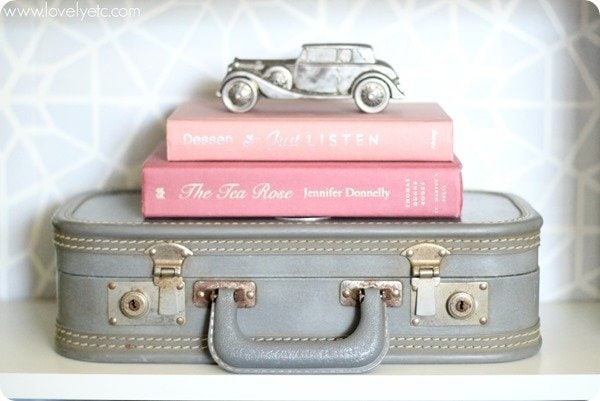 Vintage toolboxes
Vintage toolboxes of all sizes are another favorite.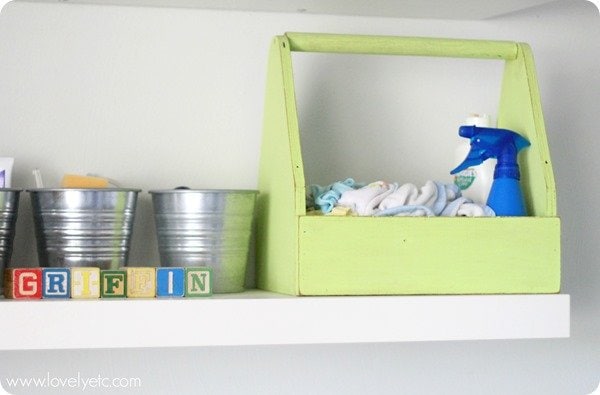 I use an old toolbox that I painted in the nursery to store cloth wipes.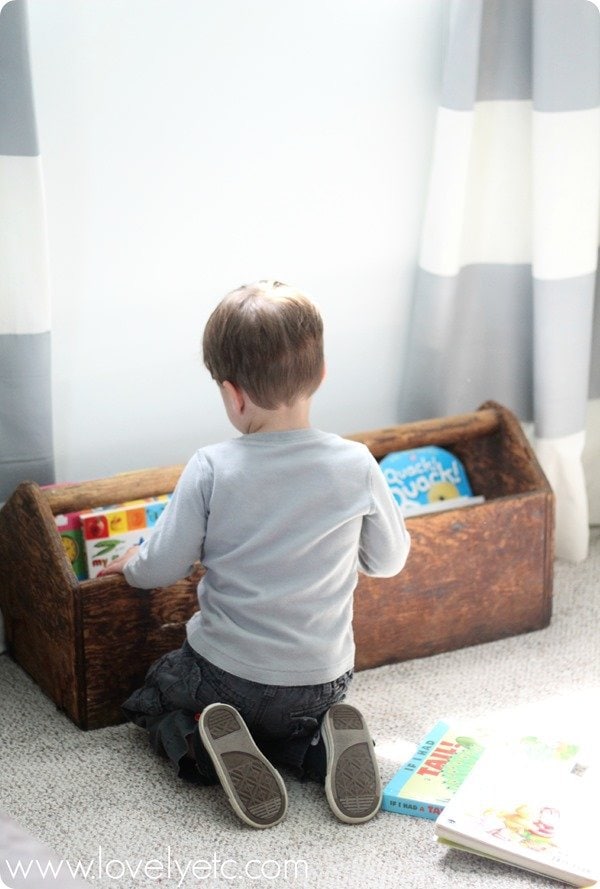 I have a huge one that I store Griffin's books in. I love that I can face the books forward so he can see what they are – and as you can see, he definitely takes it as an invitation to pull some out and read.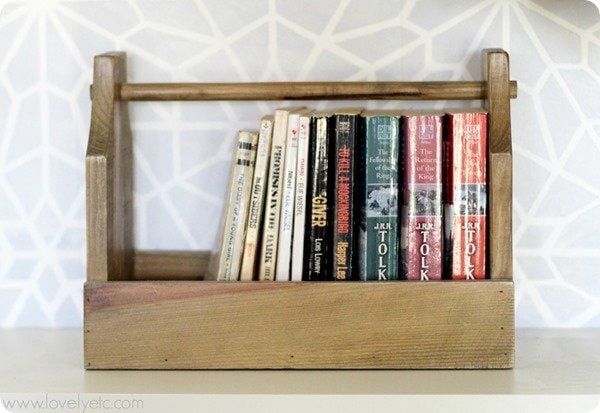 And I use them to hold books on the bookcase… as I'm writing this post, I'm starting to realize that we have a lot of books. Luckily, I consider that a good thing.
Card catalog
I love the look of big old card catalogs full of teeny, tiny drawers. But I have no idea what I would store in those dozens of drawers. So instead I just have this little two drawer card catalog that my wonderful husband got me for Christmas a few years ago. It's tiny little drawers are the perfect spot to store spare cable and Internet cords and remote controls.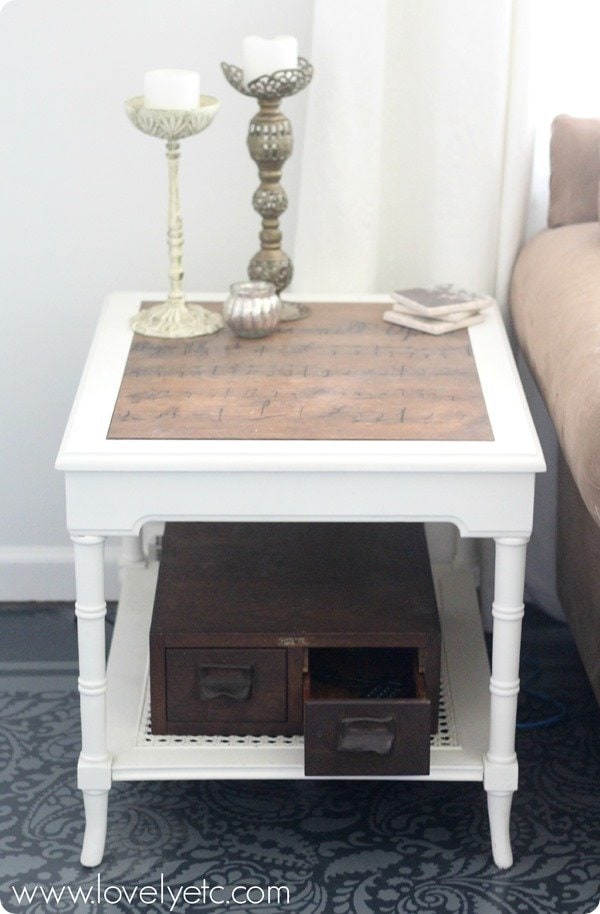 Vintage drawers
Even the drawers from an old broken piece of furniture can turn into an awesome storage piece, like this old drawer from a sewing machine chest.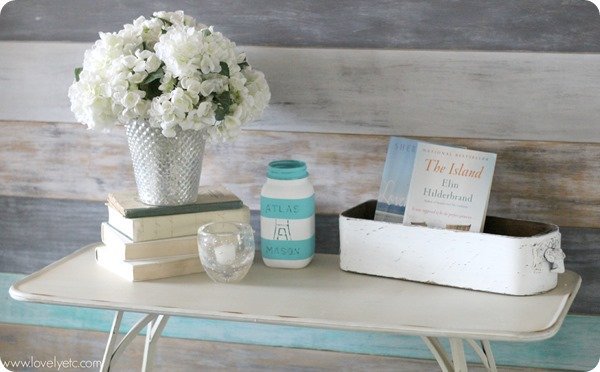 And finally, this vintage balance. A balance may not seem like much of a storage piece, but this has become the spot by the door where we stow our keys and spare change.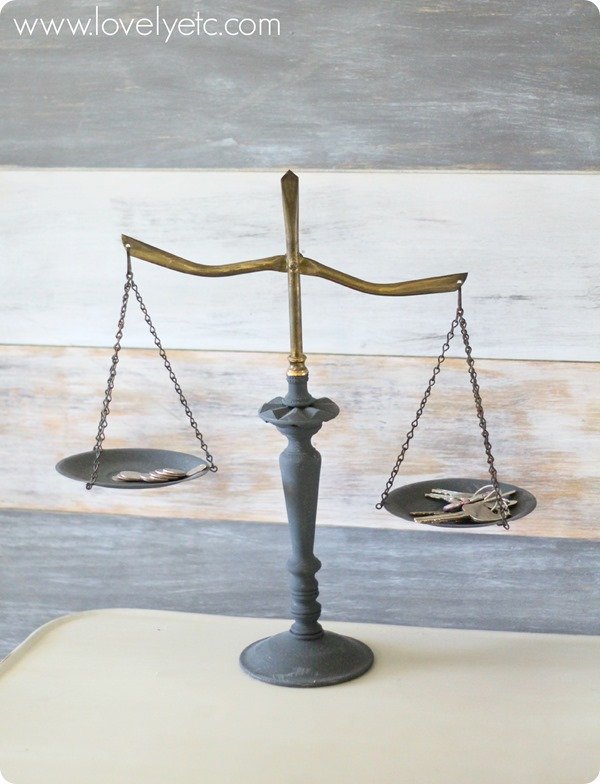 So those are my favorite ways to use vintage pieces as storage. What would you add to the list? And here's hoping you all find lots of awesome vintage storage pieces this summer. (Ok, and me too!)