I think a lot of us feel like we can't have a beautiful home that we love because there just isn't enough money. I know I have definitely felt that way plenty of times. And in all honesty, having an endless budget to spend on decorating your home probably would make things much faster and easier.
But that doesn't mean you have to spend a lot of money to create a fabulous space for you and your family.
Over the last few years, I've discovered just how far a tiny budget can go. And not only that, I've realized that a lot of times having less money to spend makes me get way more creative and I love the finished space so, so much more than if I just bought all the things I wanted from HomeGoods!
I can't think of any better way to celebrate how fabulous a space can be on a tiny budget than to share some of my favorite $100 room makeovers from fellow bloggers. Erin from the blog Lemons, Lavender, and Laundry came up with the idea of the $100 room challenge.
It is a challenge to make over one space in your home in only one month with a $100 budget. It's a crazy tough challenge but, oh my goodness, people get so creative and some of the transformations are incredible!
I've tackled 4 $100 room challenges myself: our main bathroom, our small master bathroom, our family room, and our basement gym.
And below you'll find my absolute favorite makeovers from some of the other bloggers who participated in the challenge this time around. You can find lots more info including before pictures, budget breakdowns, and DIY tutorials at the links below each picture. Enjoy!
9 Gorgeous $100 Room Makeovers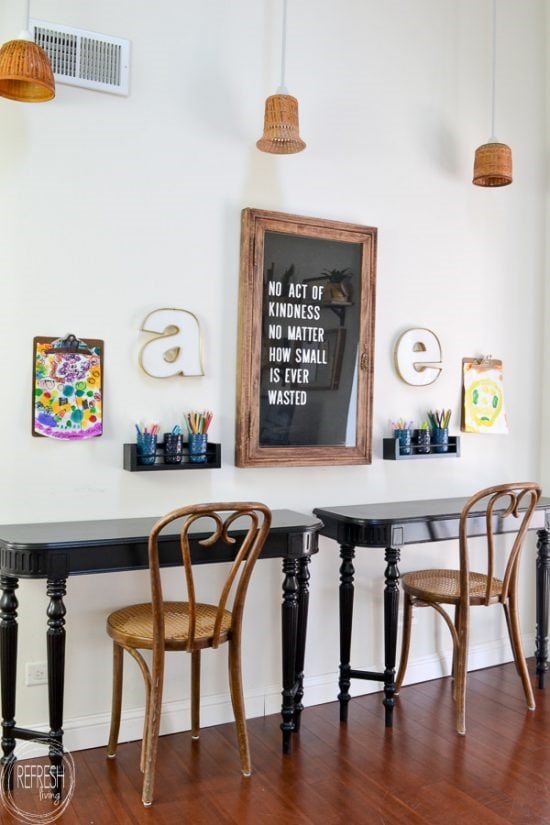 Refresh Living $100 Office (those desks used to be a dining table!)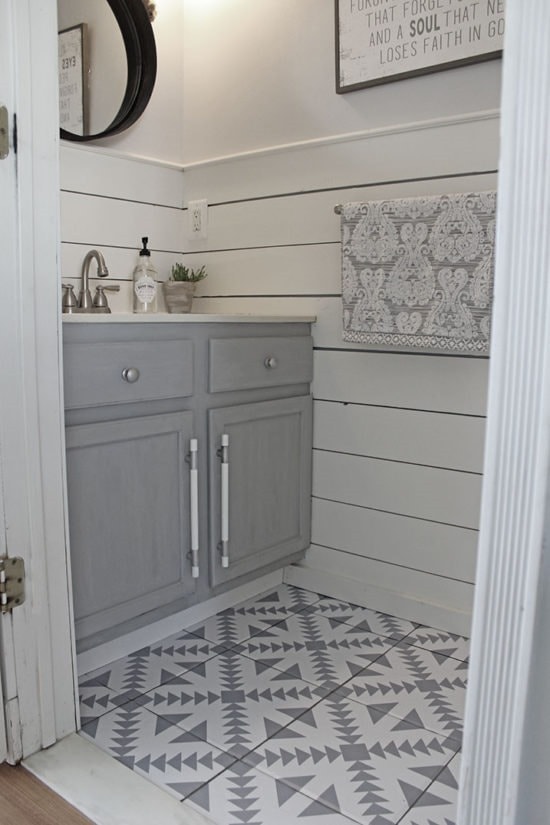 The Honeycomb Home $100 Bathroom (the floor isn't just tile AND it isn't painted)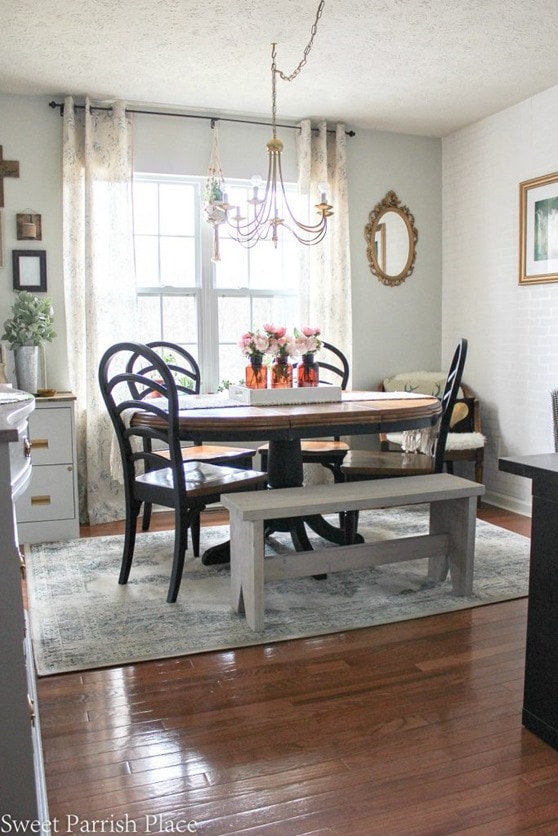 Sweet Parrish Place $100 Dining Room (there are so many great DIYs in here)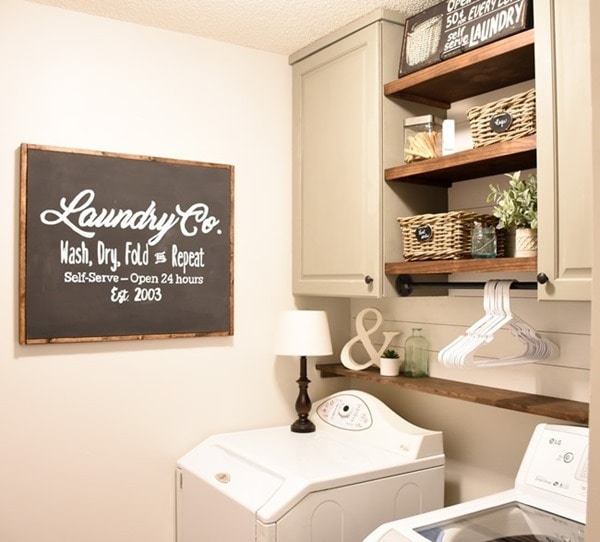 The Frugal Homemaker $100 Laundry Room (love that cabinet/shelf combo)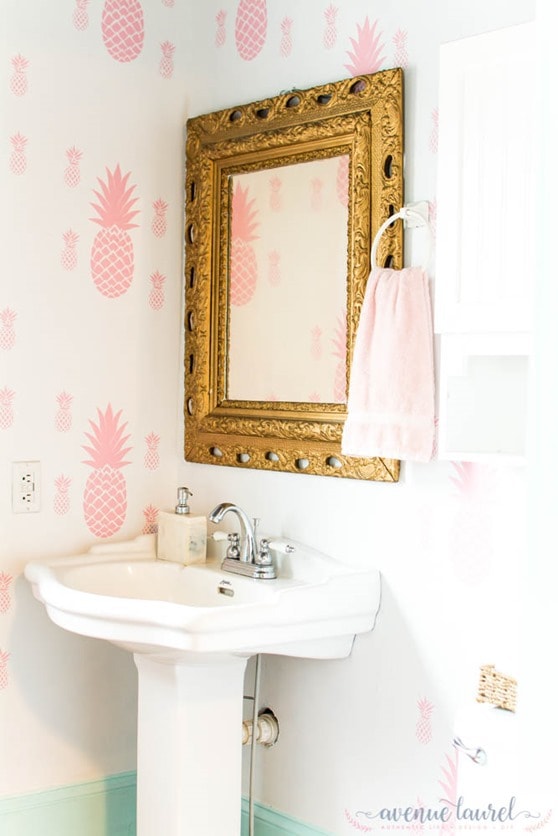 Avenue Laurel $100 laundry/ bathroom (this is probably the happiest bathroom I've ever seen!)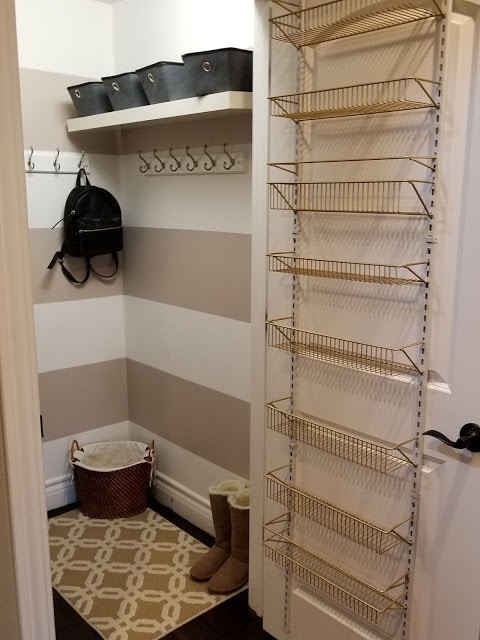 Sprinkled with Color $100 Under the Stairs Closet (I wish my closets looked like this)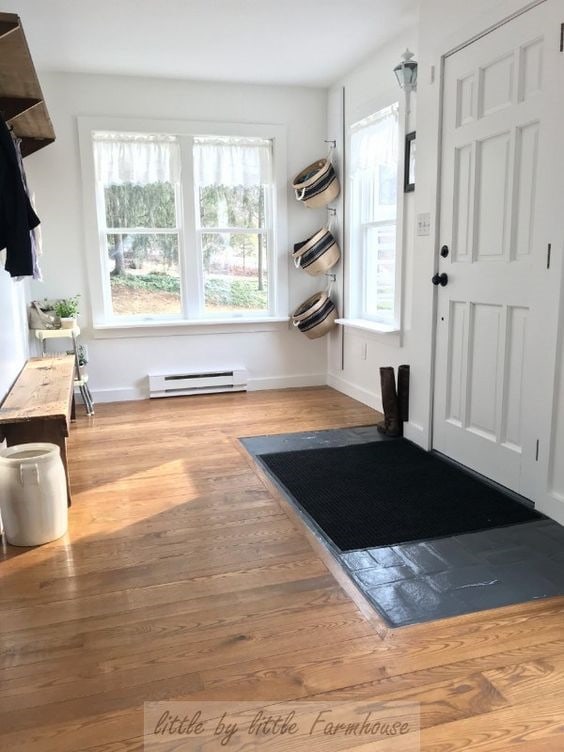 Little by Little Farmhouse $100 mud room (so bright and welcoming!)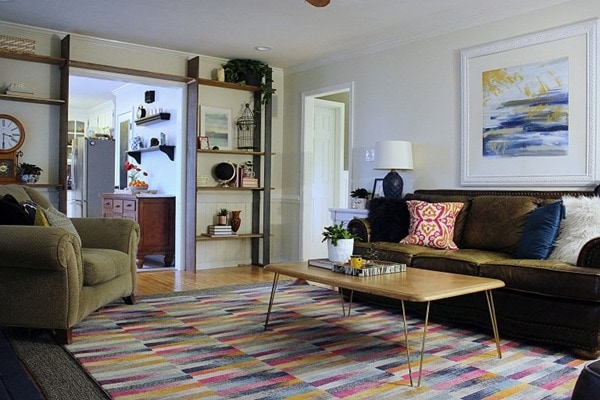 Knock it off Kim $100 Living Room (love that DIY coffee table!)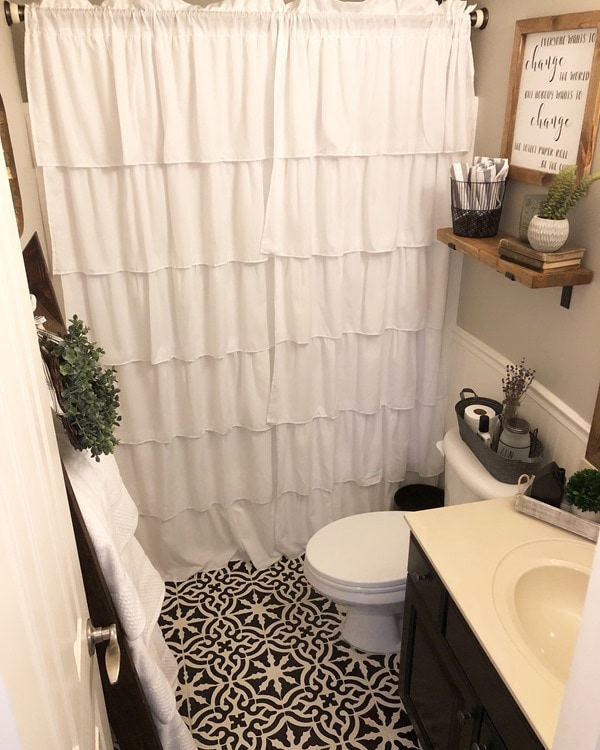 Wilshire Collections $100 bathroom (that floor!)
My Own $100 Room Makeovers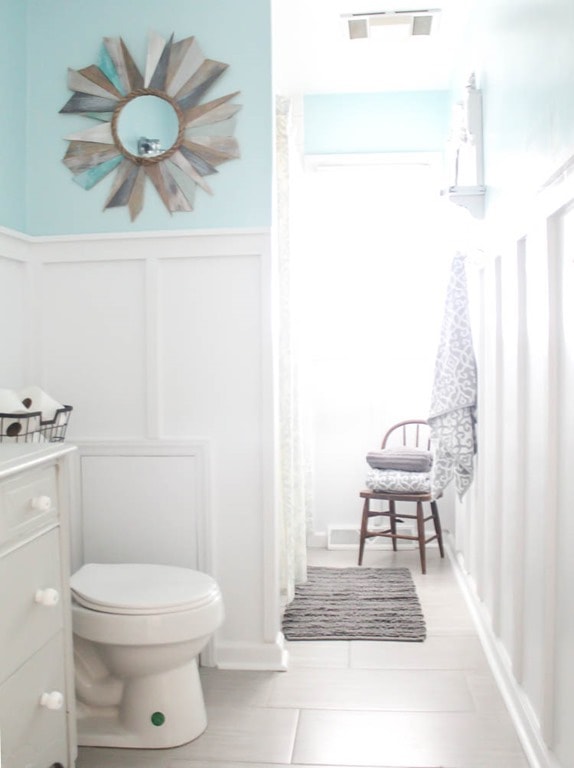 Vintage Modern Bathroom for $100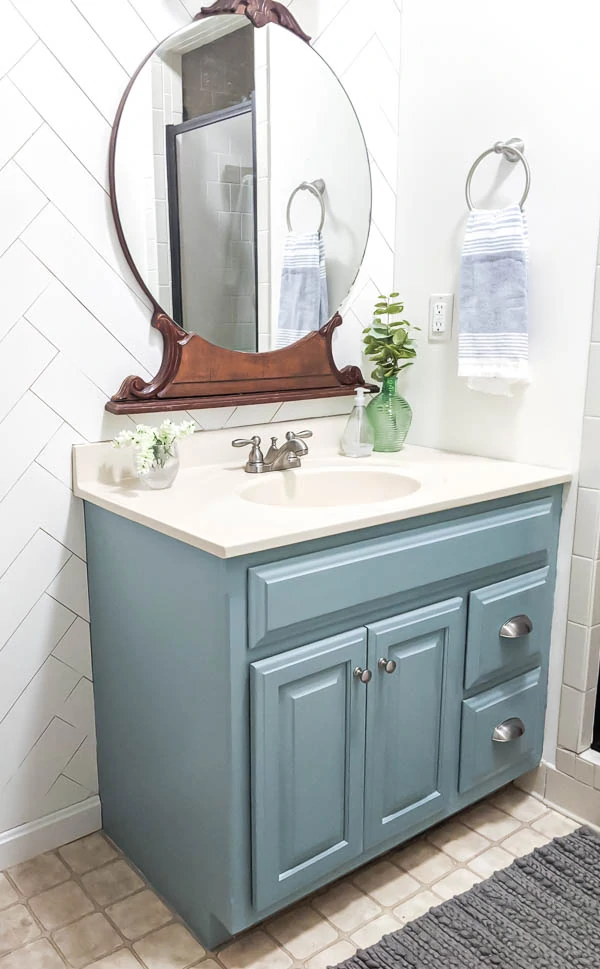 Small Bathroom Makeover on a $100 Budget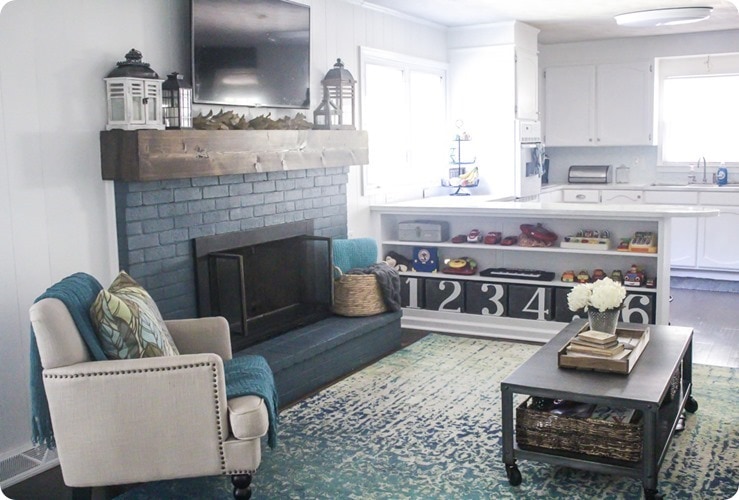 $100 Family Room Makeover (the fireplace was definitely the best part)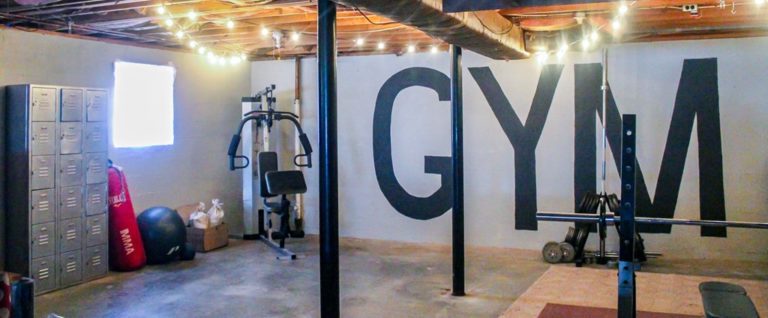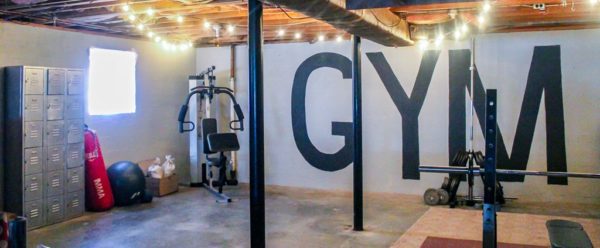 Unfinished Basement to Home Gym for $100 (not the prettiest, but this one has been so useful)
---
Seriously, it is amazing what just a little money can do! Now I'm feeling all inspired. :)
For even more budget decorating ideas, be sure to check out these 10 tricks for decorating your home without spending a single dime. That's right – free decorating!
I'd love for you to pin this post on Pinterest to help share the inspiration!