It's that time again! Time for the $100 Room Challenge!
For those who don't know, the $100 Room Challenge was dreamed up by Erin from Lemons, Lavender, and Laundry. It's a challenge to make over one entire room in your home in one month, using only $100. Talk about a challenge!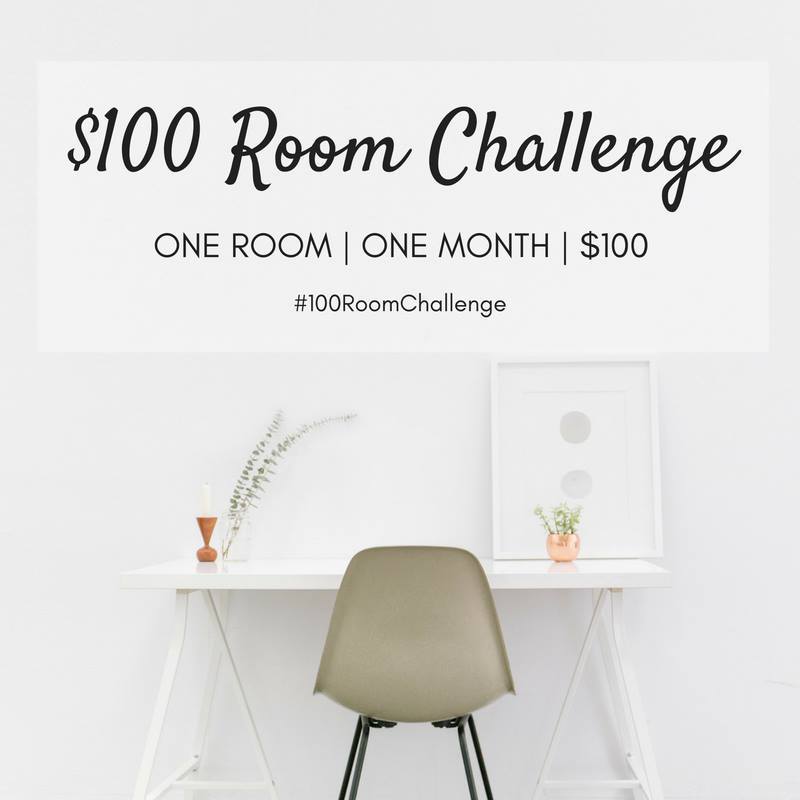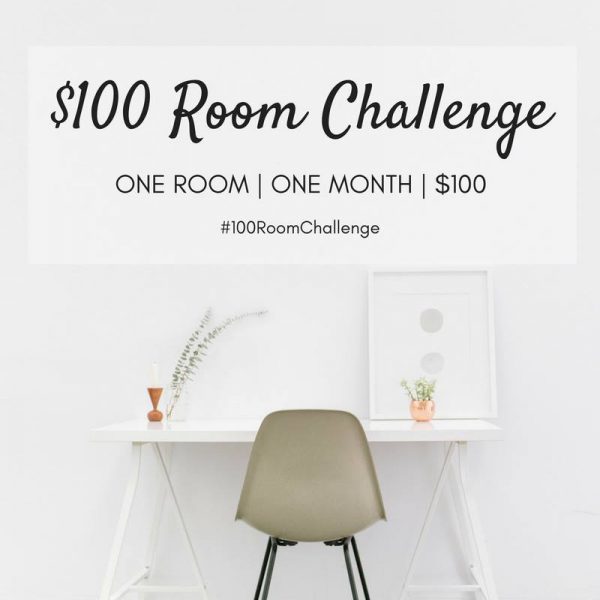 Luckily I love a good challenge – especially when it involves decorating for cheap which is kind of my specialty. Last year I completed two $100 room challenges and finished up two awesome rooms in our home – our bathroom and our family room.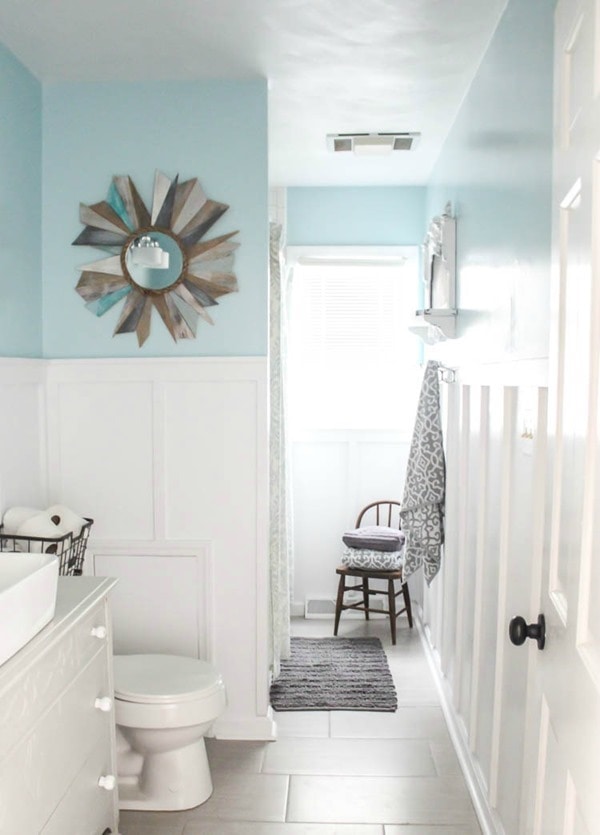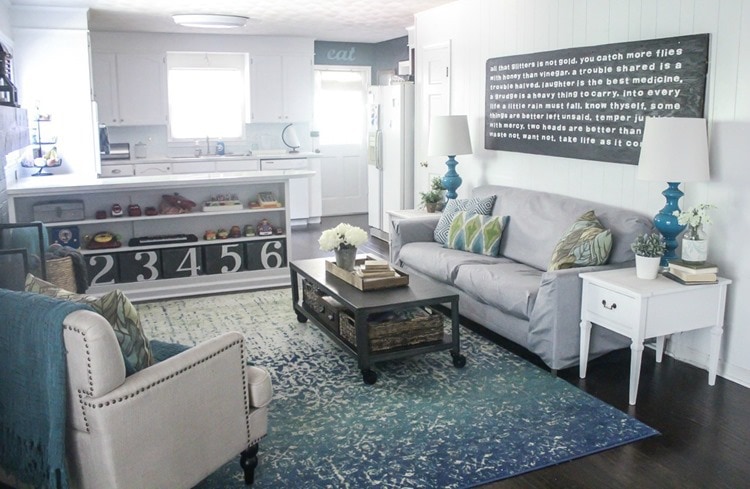 This challenge was just what I needed to get myself in gear and finally get some projects finished so I'm super excited to be taking on the challenge again.
But this time the space I'm tackling is a little different. When you see it, you're probably going to think I'm a little crazy. To be totally honest, I think I'm a little crazy myself!
My husband's birthday was a few weeks ago and for his birthday he requested that I help him fix up his home gym. Sounds fancy right? Well in reality, calling it a home gym might be stating things a bit too strongly. It's actually just a bunch of weight benches and equipment in one corner of our big unfinished basement. Which is just about as glamorous as it sounds.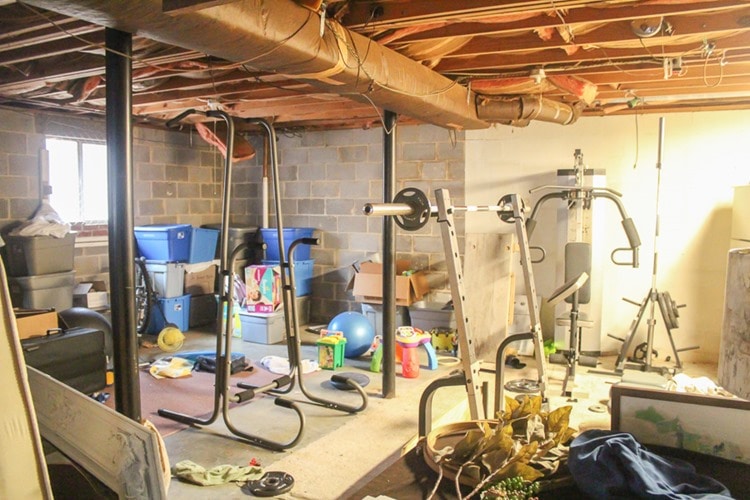 Cold cement floor covered by random carpet remnants, cinder block walls, loose insulation hanging down from the ceiling, dim lighting, a window covered by a piece of chain link fence (why?), and piles of stuff stored all around the edges. Not exactly an inspiring spot to get fit.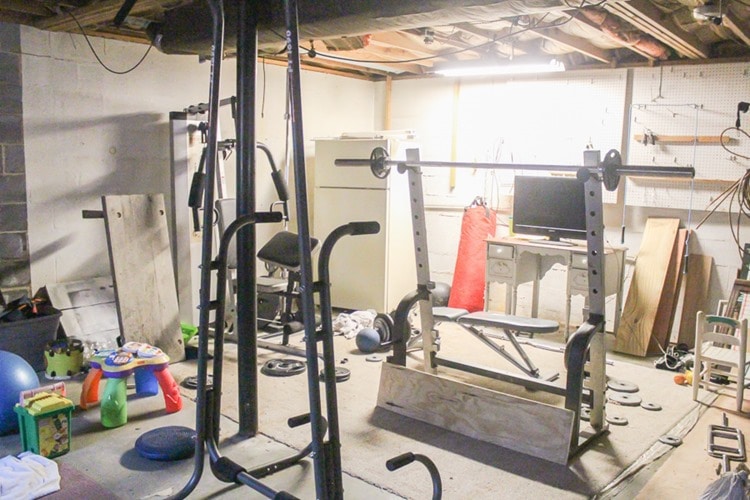 I decided it would be the perfect project to tackle for this round of the $100 Room Challenge. I'm not 100% sure exactly what I'm going to do here but my goal is to make this space feel less like a creepy basement and more like an actual home gym. Bonus points if I can make it nice enough that I end up motivating myself to work out there as well!
I'll be sharing updates every Wednesday in January with the big reveal happening January 31st. I am super excited to see how far I can stretch $100 to make this feel like a completely difference space.
You can check out the spaces the other participants in the challenge are making over at the links below.