One of my favorite places to find beautiful designer fabrics is thrift stores.
No, my local Goodwill doesn't stock bolts of designer home décor fabric – but they do have racks and racks of shirts, skirts, and dresses. And while there are plenty of awful 80s prom dresses, there are also quite a few other pieces in really gorgeous fabrics just waiting for new life.
When you are searching for fabric to make some new pillow covers instead of an outfit for the weekend, you don't even have to worry about whether or not that skirt is the right size. As long as there is enough fabric to cover a pillow, it is perfect.
Of course the same idea works beautifully when you are cleaning out your own wardrobe. That dress that you love but no longer fits – the perfect candidate for a new pillow.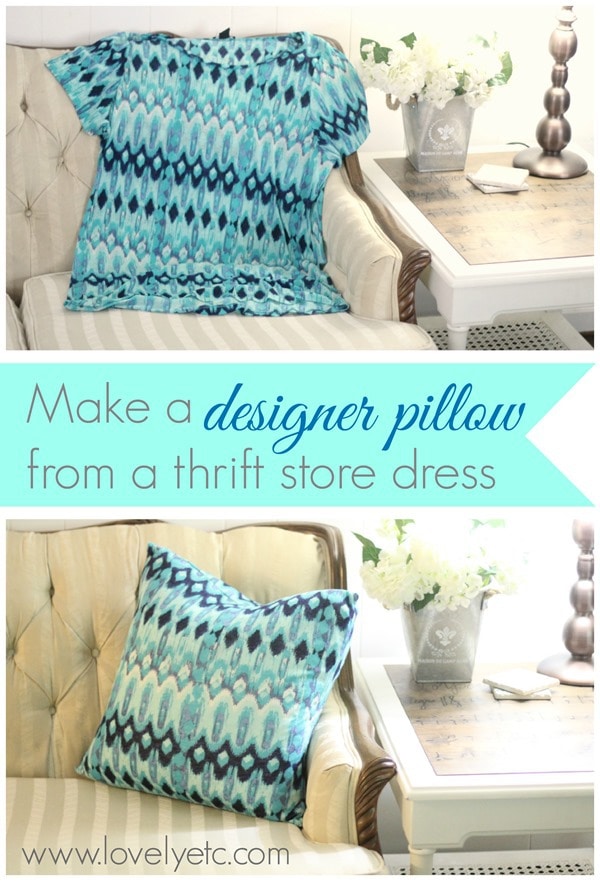 My target for this particular upcycled project was this beautiful ikat dress. I actually bought it from a thrift store intending to wear it as a dress. But as much as I wanted it to, it really didn't fit. Which made it the perfect candidate for a new life as a gorgeous pillow cover!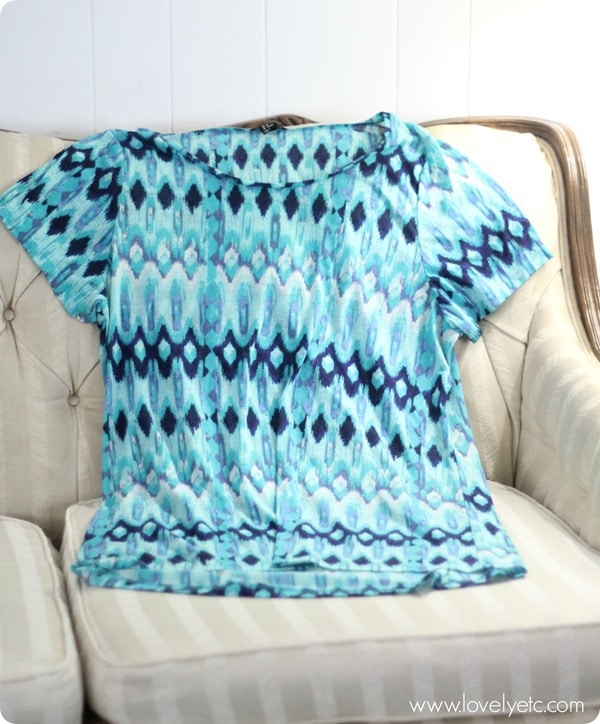 To make the pillow cover, you really only need a few basic supplies – the dress, scissors or a roller cutter, straight pins, a pillow insert, and a sewing machine.
I chose to make my dress into an envelope style pillow cover. I am truly a very, very amateur seamstress so zippers are way beyond me, but I need to be able to remove my pillow cover for washing, so an envelope style works great.
I was recovering an old pillow I already owned, so I simply used the old pillow cover as a pattern to cut my pieces for the new cover. To make an envelope cover, you need three pieces. One piece will be the front of your cover. The other two pieces will overlap in the back – just like most pillow shams. When you cut your back pieces, just cut the larger, outer flap from an edge of the dress or skirt. That way the dress's hem makes a nice clean already-sewn edge on the back of your pillow cover.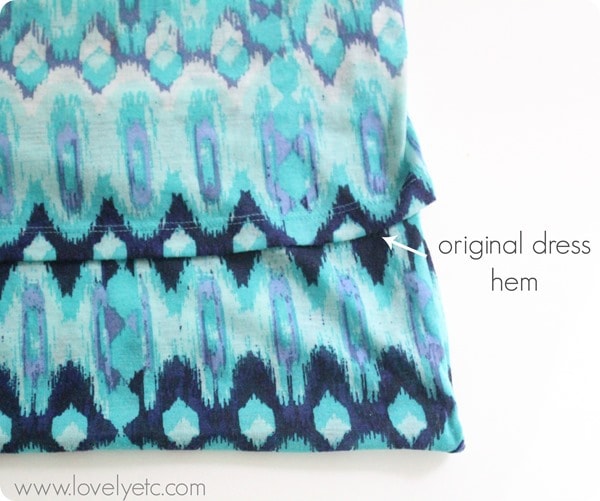 Once you have all your pieces cut, lay everything out and pin it together. This can be a little confusing at first. You want to start by laying out the front piece of the pillow with the outside of the fabric facing you. On top of this, place the outer flap of the back with the back of the fabric facing you. Finally, add the smaller flap of the back with the back of the fabric facing you. The two flaps should overlap in the middle. Once this is ready, pin the pieces together around the edges.
Then you are ready to sew all of the outer edges together. Start in one corner and sew along each edge, turning your cover at each corner.
(Bonus tip: if you are using a very thin, flimsy fabric like the dress I used, lay some tissue paper underneath as you sew. This will help keep your fabric from slipping and being eaten by the sewing machine. When you are finished, you can easily rip the tissue paper off. And yes, if you are wondering, I learned the hard way that this really is necessary).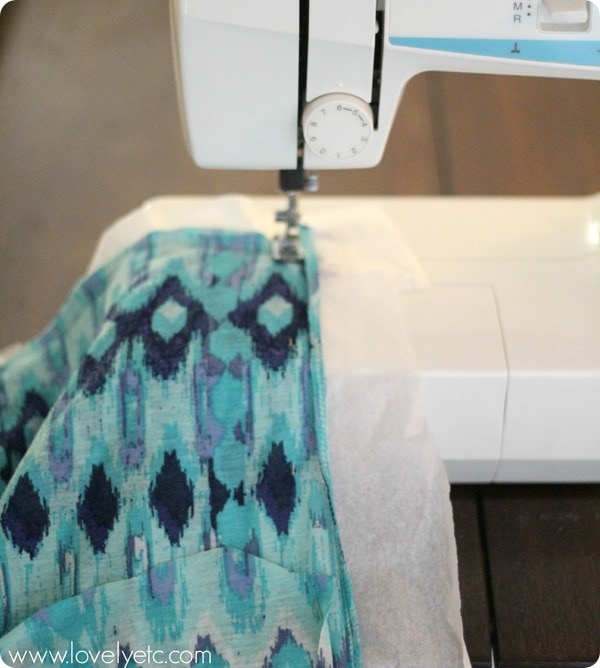 Turn the cover right side out and stick your pillow insert inside. And now you have a gorgeous, designer pillow cover for less than five bucks. Now that is a steal!