Find paint color inspiration for painting your own bathroom cabinets with these 21 bathroom cabinets painted in a huge range of gorgeous colors.
Painting your bathroom cabinets is one of the cheapest, easiest ways to completely transform a dated or boring bathroom. It's a project you can easily tackle on your own in just a weekend and it truly makes all the difference even if you don't change anything else in the room.
Your bathroom vanity is the perfect place to go a little bolder with color. Since bathroom cabinets are much smaller than kitchen cabinets and also more tucked away out of sight, the color possibilities really are endless.
Before I painted my own bathroom vanity last fall, I had a lot of fun looking at all kinds of gorgeous painted vanity inspiration. And it really helped me narrow down my own color choices.
So I gathered up tons of gorgeous painted bathroom cabinets in all different hues, to help you figure out what paint color is perfect for your own bathroom.
There are bathroom vanities here in all shades of white, black, gray, blue, green, and even pink!
It almost makes me wish I had another bathroom I could paint!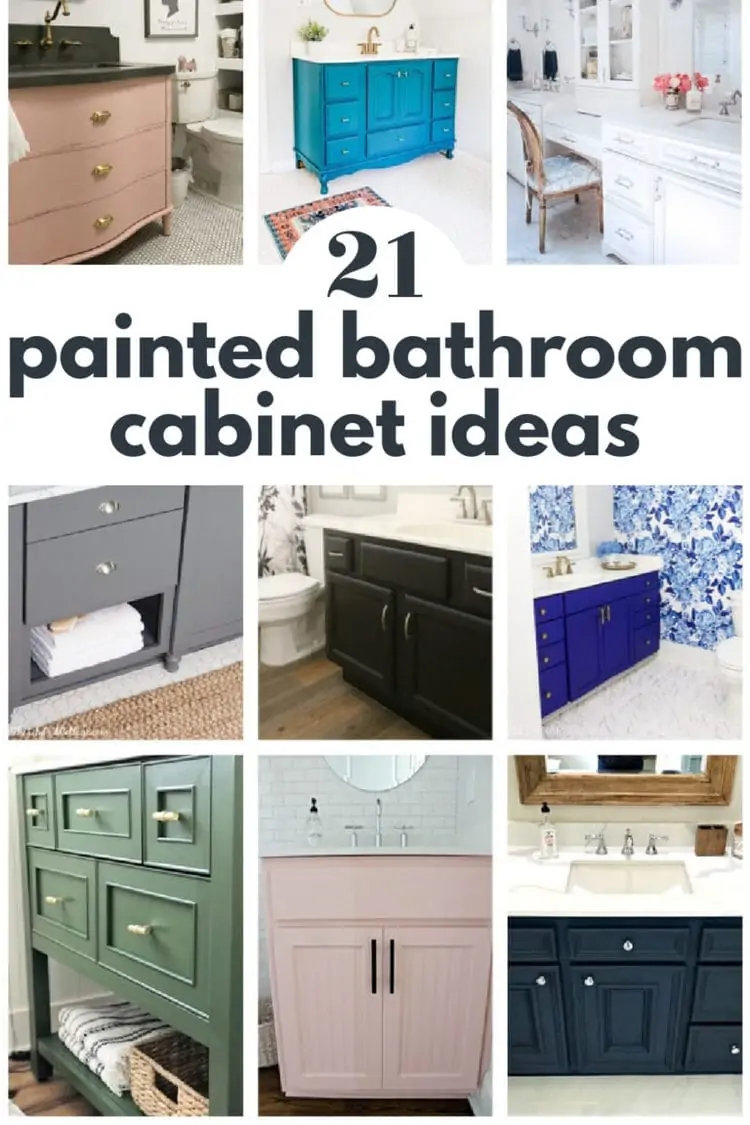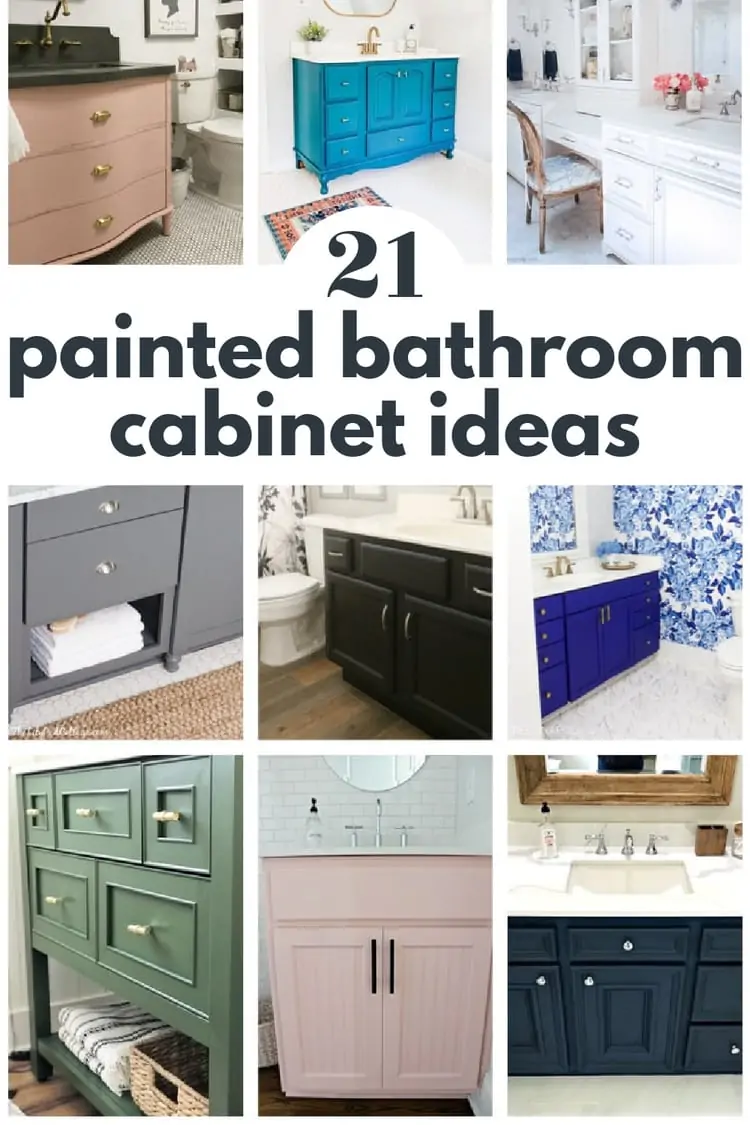 DIY Painted Bathroom Cabinet Ideas
This collection of DIY painted bathroom cabinets is filled with gorgeous bathroom cabinet paint colors to help inspire you as you choose the perfect color for your own bathroom vanity.
If you enjoyed these bathroom makeovers, you may also want to check out these 11 gorgeous DIY bathrooms and these amazing Budget Bathroom Makeovers Under $100.
I'd love for you to pin this post on Pinterest!