These stunning $100 bathroom makeovers absolutely prove that you can completely transform any bathroom on a budget.
If you've ever felt like you can't have a beautiful home because you don't have a huge budget for renovations, prepare to have your mind blown. These $100 bathroom makeovers are seriously that good.
Each of these bathrooms was remodeled on a teeny, tiny $100 budget by regular homeowners like you and me.
And they are all incredible. It is absolutely amazing what these DIYers were able to accomplish for only $100.
There are creative ideas here for updating every surface in your bathroom from the floors to the cabinets to the lighting.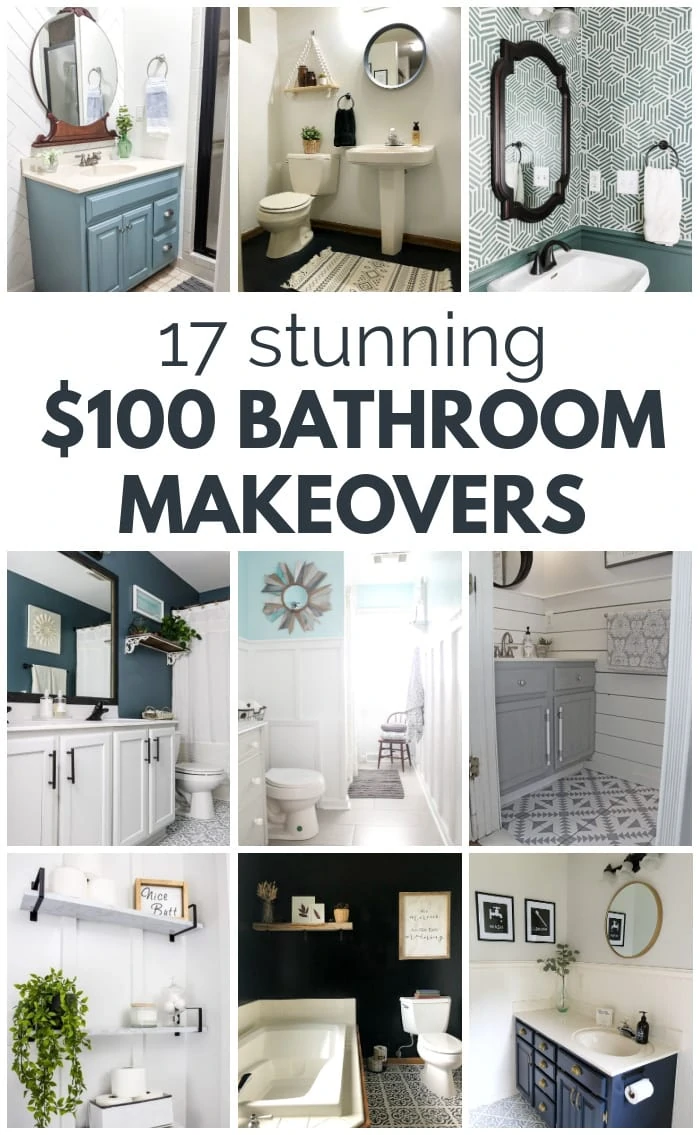 17 Budget Bathroom Makeovers For Under $100
Get ready to see some amazing bathroom makeovers! From painted vanities to peel-and-stick tile floors, each of these rooms is packed with ideas for updating any bathroom on a budget. Just click the buttons below each photo to see before and after photos and all the details including how each DIYer managed to stay under a $100 budget.
I mean, wow! It truly is incredible how far $100 can go!
If you enjoyed these bathroom makeovers, you may also want to check out these 11 gorgeous DIY bathrooms and this collection of some of my favorite (non-bathroom) $100 room makeovers.
I'd love for you to pin this post on Pinterest!