After years of living without any overhead lighting in our living room, we finally had an electrician add wiring for a light fixture. Such a good decision. Then the search was on for the perfect fixture. I found several lights I loved but they were all way over the budget – so I decided to make my own. This DIY industrial light fixture cost only $20 and was incredibly easy to make.
And best of all, I can't even tell you how excited I am that we finally have a light!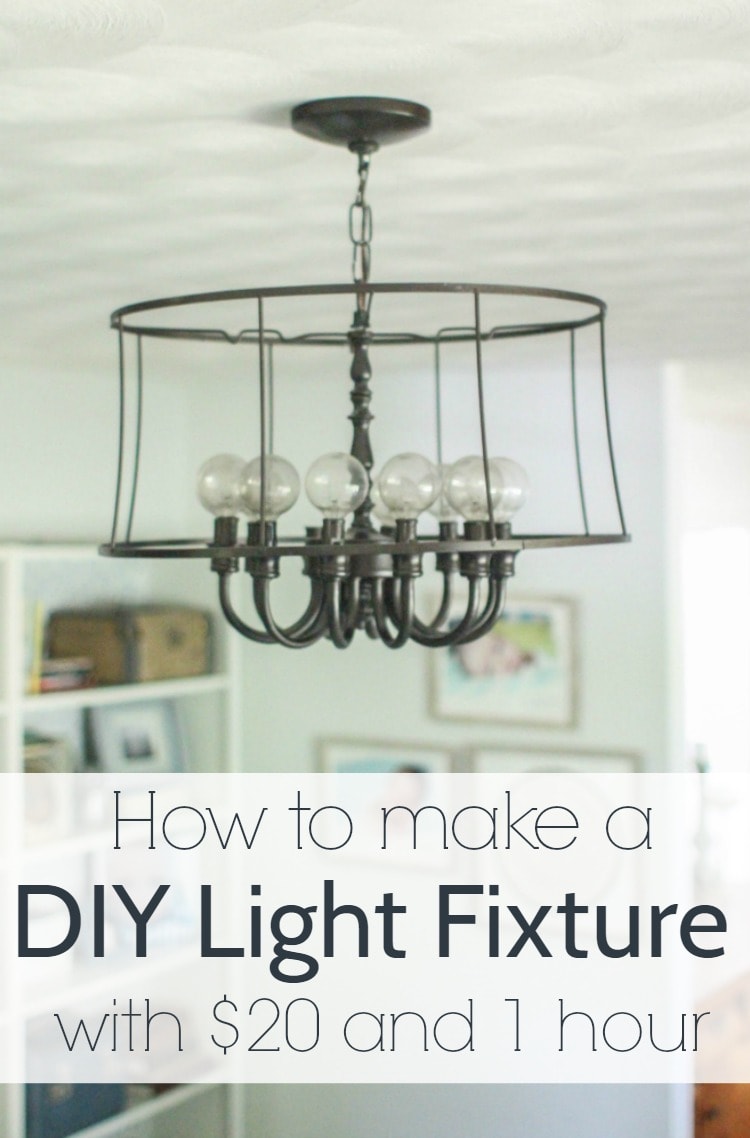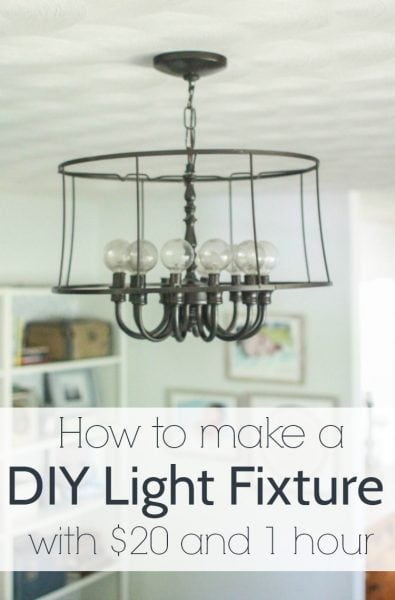 I started with this huge brass and gold light fixture I found at the Habitat ReStore for $15. (Man that thing was heavy!) These old brass lights are pretty common and there were several there for me to choose from that day. This one was the winner because I liked the curved shape of the inside portion.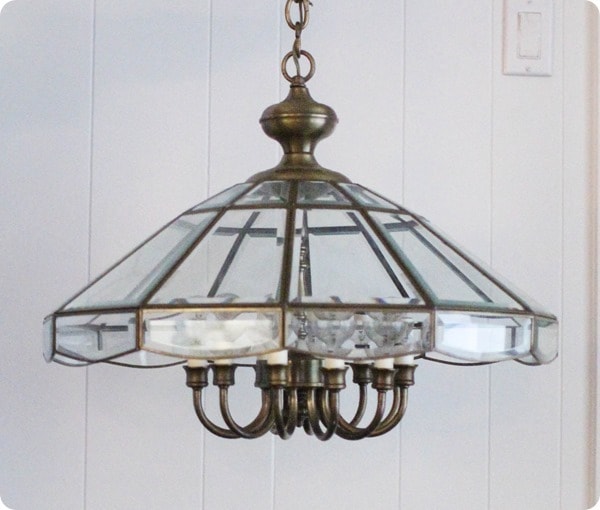 Once I got it home, I started taking it apart. Most light fixtures and lamps are pretty easy to deconstruct just by unscrewing the various parts. Once I had stripped off the massive shade, I was left with this.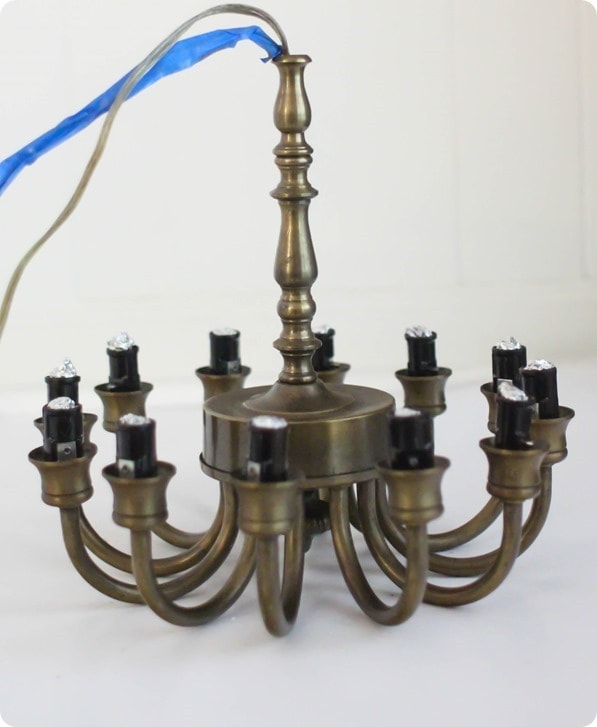 The next step was spray painting the whole thing oil-rubbed bronze. To make sure that paint didn't mess up any important electrical parts, I taped off the ground wire and used foil to protect the inside of the light sockets.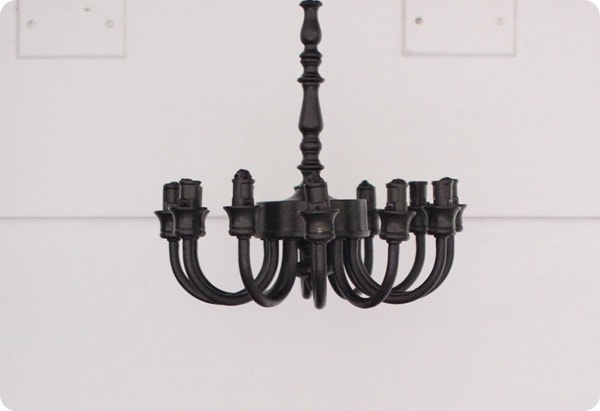 Several light coats of metal primer and oil-rubbed bronze spray paint later and the light already looked completely different.
I started contemplating what I wanted to use as a shade for my light. I was dreaming up all kinds of wood and metal concoctions, when I spotted this old metal lampshade in my stash of thrifted finds. It still had a few pieces of the old torn lampshade fabric attached, but I easily cut those off.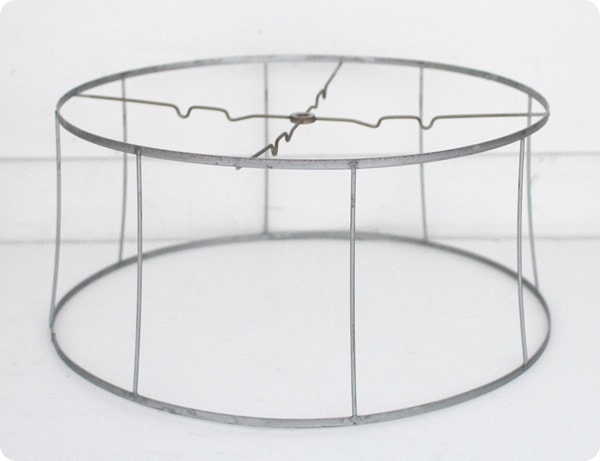 All it needed was a few coats of my oil-rubbed bronze spray paint.
The final step was using a few small pieces of hardware to complete the top of the fixture. I used a basic light canopy kit along with a small length of chain and another ring that screwed onto the top of the fixture.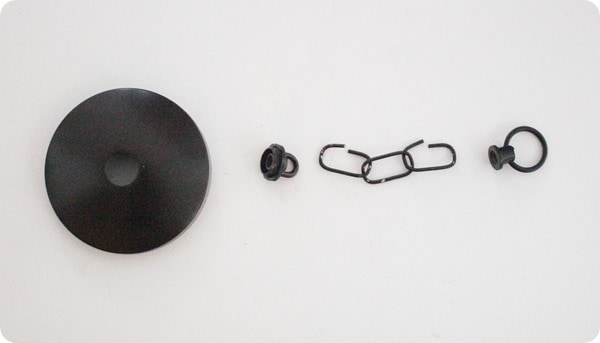 Then I installed the whole thing in our living room. One of the best parts of upcycling a light this way is you really don't have to alter the wiring of the light fixture at all. You just install it like any other new light. (As always, I am not a licensed electrician. Before attempting any electrical work, please consult an electrician and use caution.)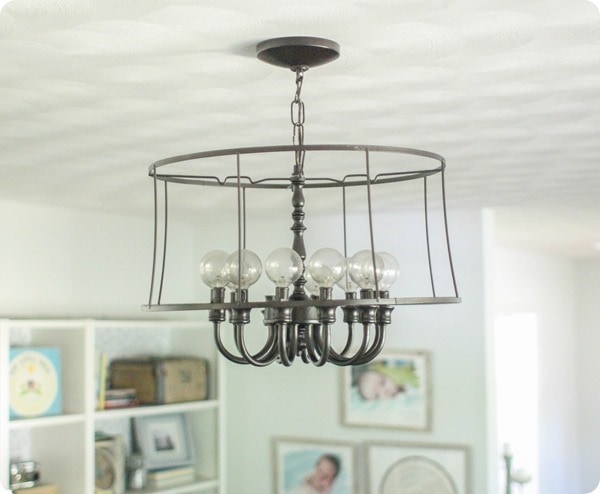 And now that old, dated brass fixture is a modern industrial ceiling light. I think it would look even better with Edison bulbs, but since my fixture takes 12 light bulbs, buying new Edison bulbs would have tripled the cost of this project! So I stuck with plain incandescent bulbs for now.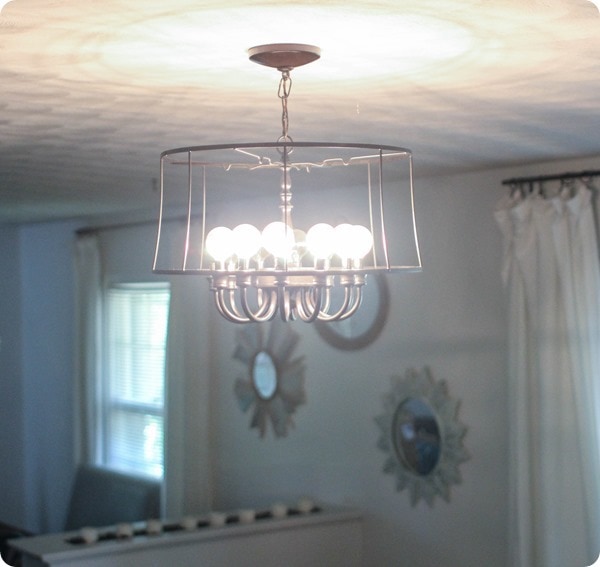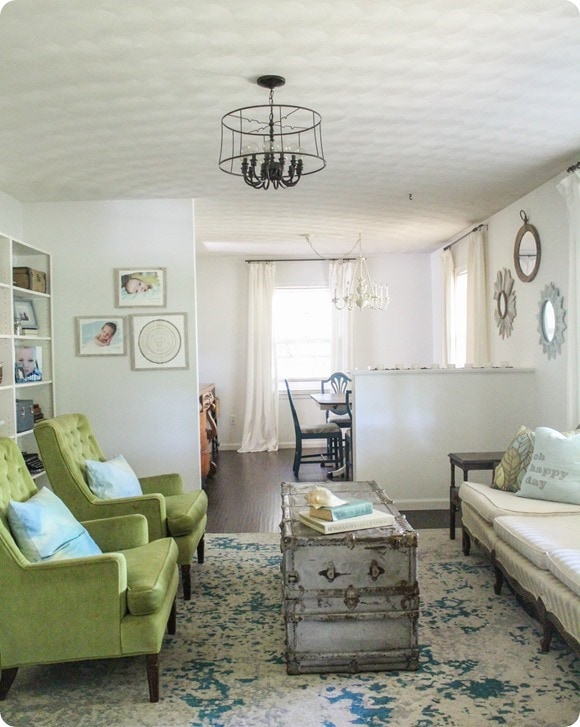 After so many years of relying on lamps in here, it is amazing being able to walk in and light up the whole room with the flip of a switch. I love it!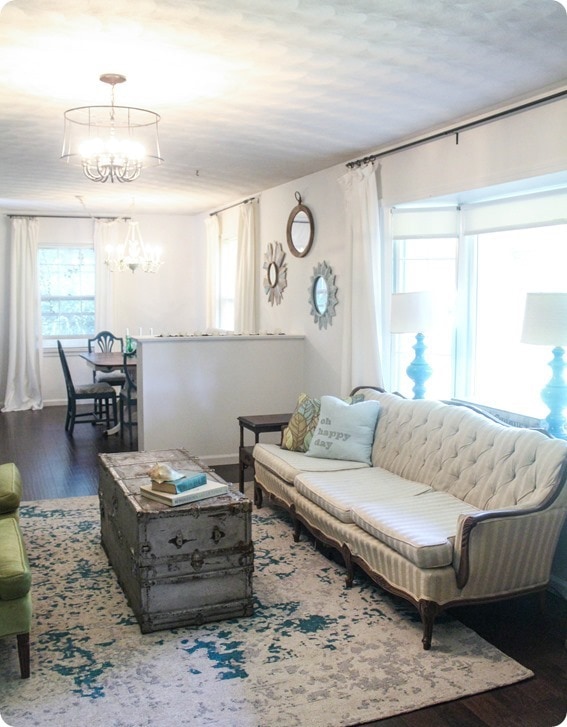 Upcycled and repurposed projects are by far my favorite projects to do. I love saving something that is a little outdated with a few tweaks.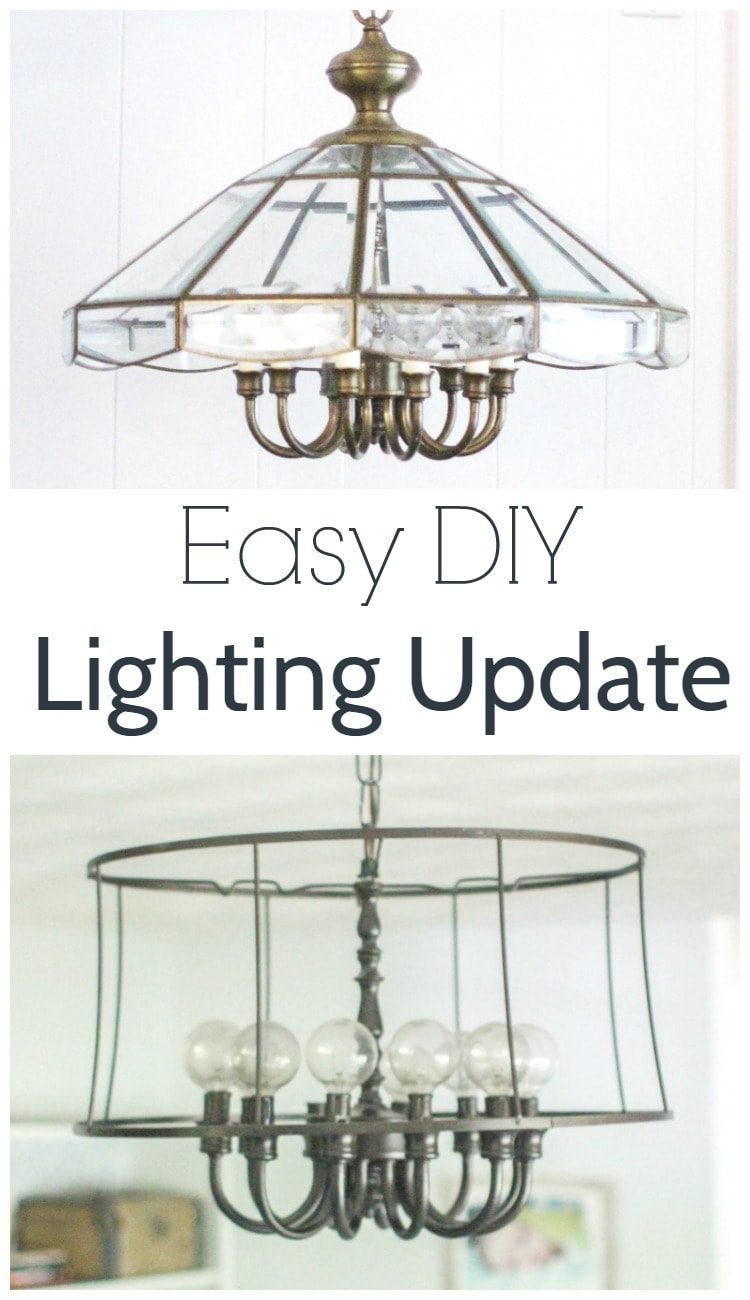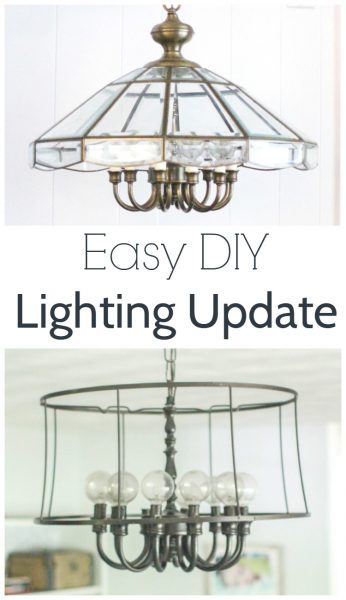 Want to see more upcycled lighting ideas? Check these out.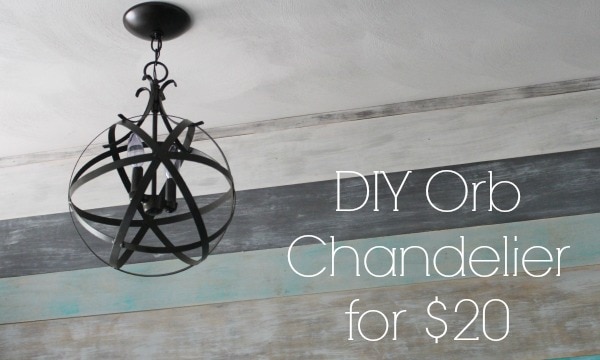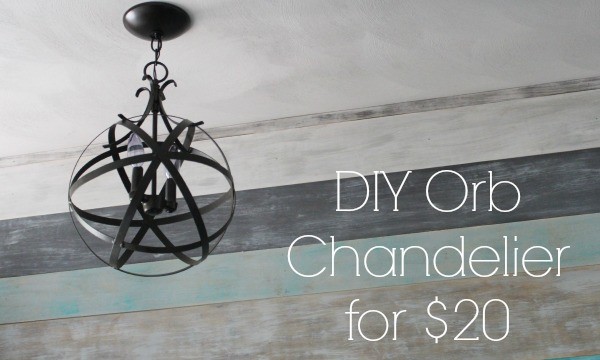 How to turn a lantern into a lamp