These 51 painted dresser ideas include dressers in a huge range of colors, shapes, and styles to help you find the perfect inspiration for your next furniture painting project.
It's absolutely incredibly what a fresh coat of paint can do for an old worn piece of furniture. I love finding the perfect piece of furniture to paint and imagining how amazing it will look in the end.
But I have to admit it can also be intimidating.
Sometimes I know exactly how I want to paint a piece of furniture as soon as I lay eyes on it, but other times I find myself stuck with absolutely no idea what direction to go. Choosing the perfect paint color and look for a furniture makeover can be tough!
I've already shared a step-by-step tutorial for walking you through how to paint a dresser. Today's post is all about finding your inspiration.
Whenever I'm struggling to figure out how I want to paint a piece of furniture, I love to get inspired by the beautiful painted furniture others have created.
Seeing how different paint colors and techniques look on real furniture makes it so much easier to figure out the perfect look for my own piece.
I've gathered 51 beautiful dresser makeovers, in just about every color, shape, and style to help you find the perfect inspiration for your own painted dresser project.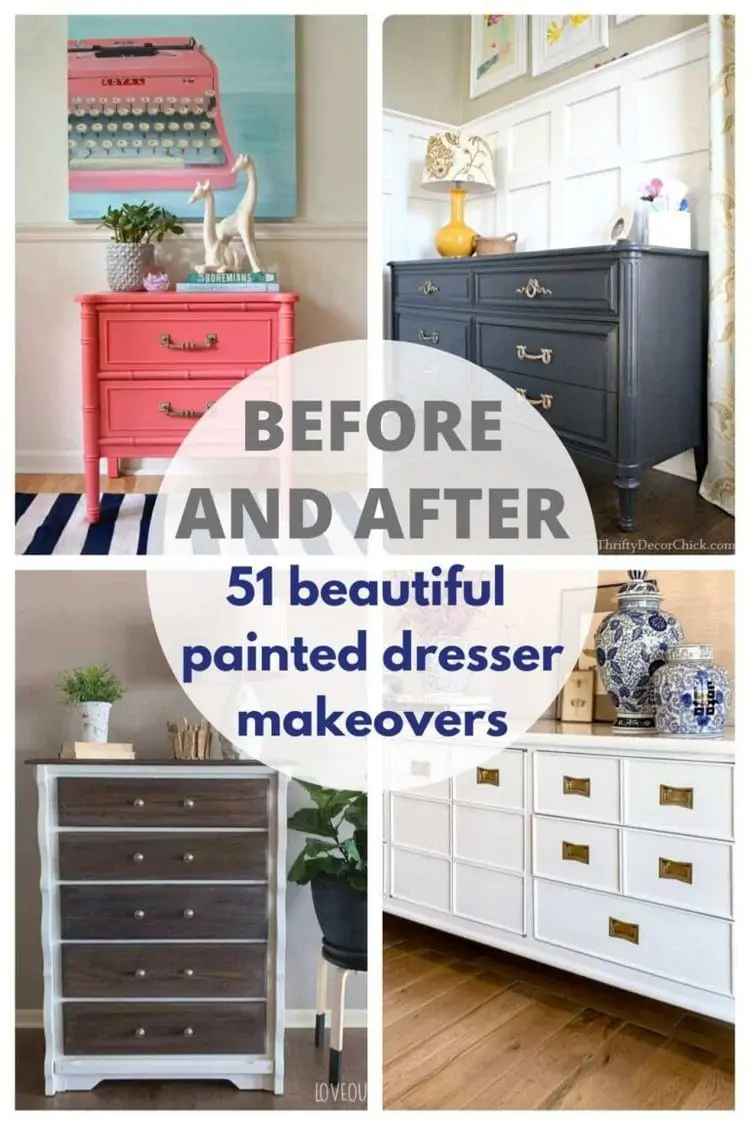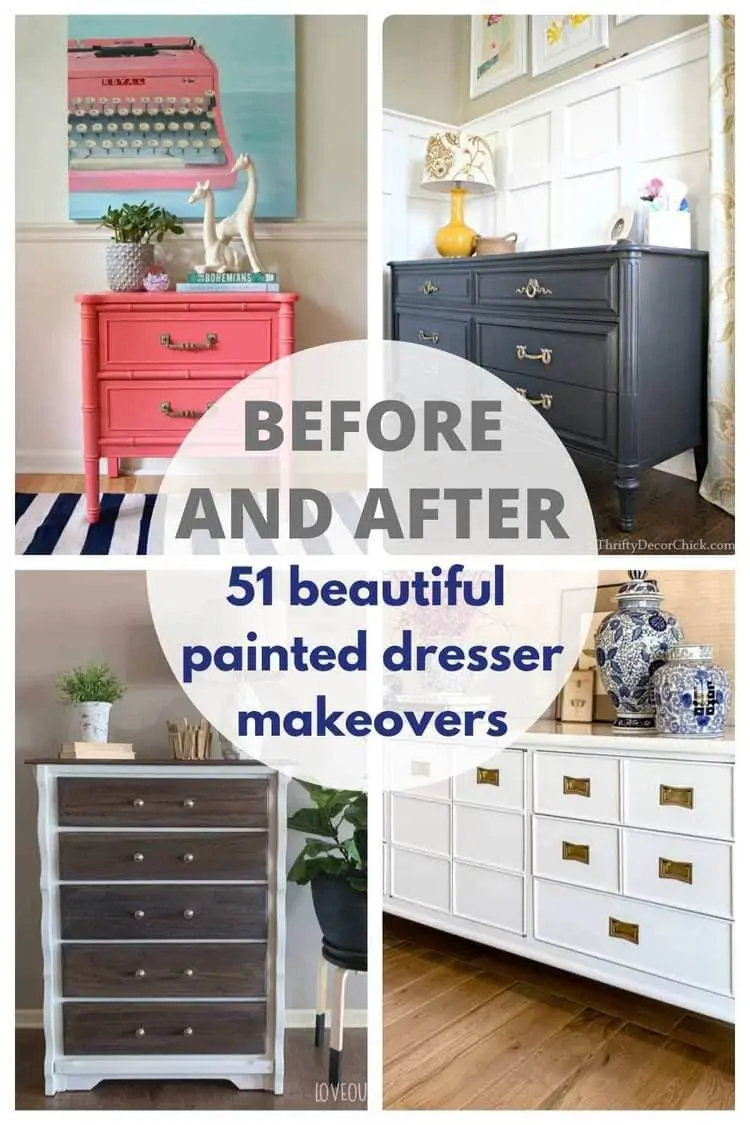 Painted Dresser Ideas for all Types of Dressers
Find your perfect painted dresser inspiration with these 51 beautiful painted dresser ideas. There are dressers in a huge range of styles including mid-century modern, French country, farmhouse, traditional, and more. And they are all organized by paint color to make it super easy to find your perfect inspiration.
I'm definitely feeling inspired to get painting now and I hope you are too!
More furniture painting help
If you are looking for more furniture painting help, I've got you covered! Any of the posts linked below are a great place to start.
I'd love for you to share this post on Pinterest!