These 21 DIY photo gift ideas include photo magnets, DIY photo canvases, photo displays, and all kinds of other creative photo gifts for everyone on your list.
There is nothing like a handmade gift and these DIY photo gifts are full of sweet, thoughtful ideas for grandparents, friends, parents, kids, and more.
I always love sharing favorite photos with family, but this year it seems more appropriate than ever.
We haven't been able to see most of our family and friends much at all this year and our boys have grown like crazy. So it feels like the perfect time to share some of our favorite photos as gifts.
There are so many great ideas below and they are all easy to personalize using your own favorite photos.
You can use your family's most recent Christmas photo, favorite photos from throughout the year, or even old family photos from long ago.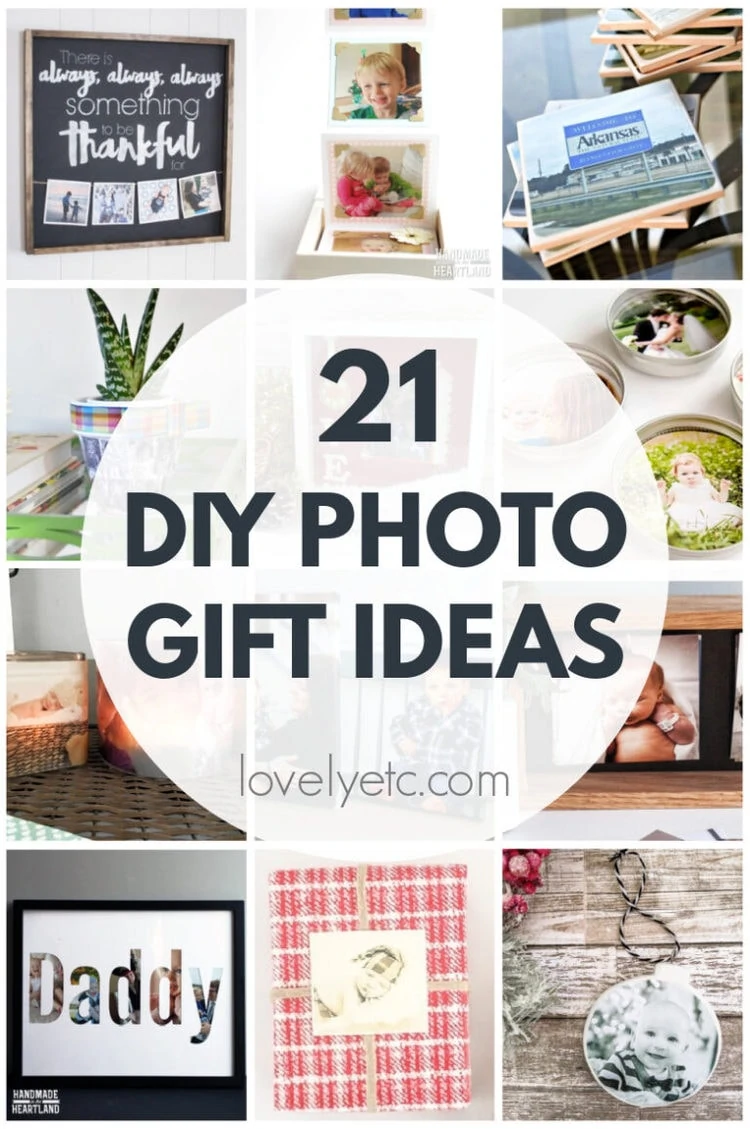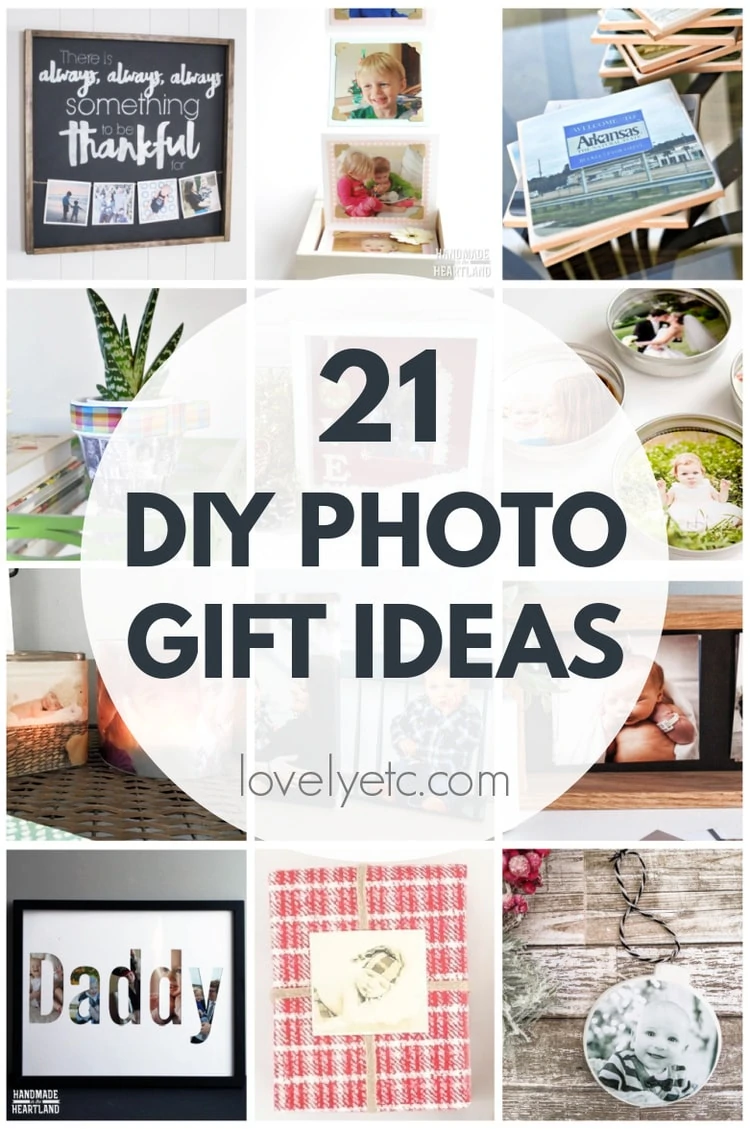 I've always enjoyed creating handmade gifts for the holidays. They are so meaningful, especially when you personalize them with family photos.
Hopefully, these DIY photo gifts will inspire you to create something for your friends and family this holiday season.
21 Easy and Creative DIY Photo Gifts
DIY photo gifts are perfect for everyone on your list - even those people that are impossible to buy for. These photo gift ideas are easy to personalize, make a meaningful gift, and there are tons of great ideas below.
So many great ideas!
I'm also a huge fan of gifting personalized photo books. Here are a few of my favorite photo book ideas for gifting:
And for even more inexpensive DIY gift ideas for everyone on your list, I've also got a great collection of 50 Awesome DIY Gifts you can make for less than $10.
Want more gift ideas? Check out these other helpful gift guides next:
I'd love for you to pin this post on Pinterest!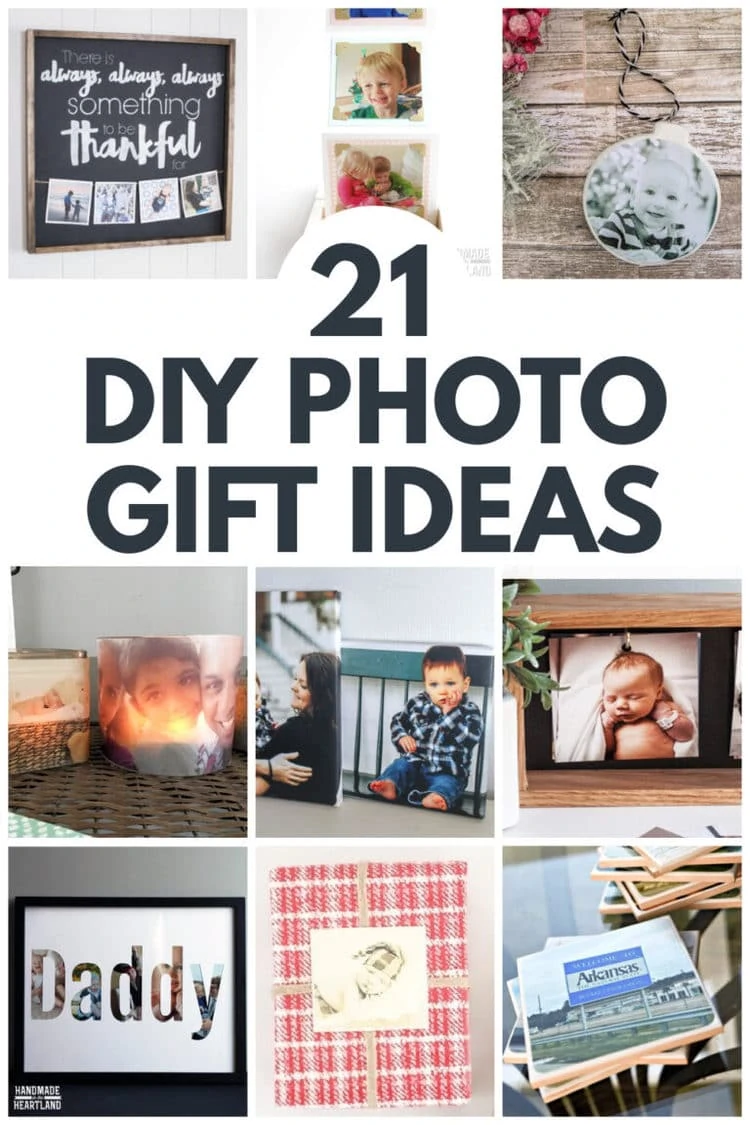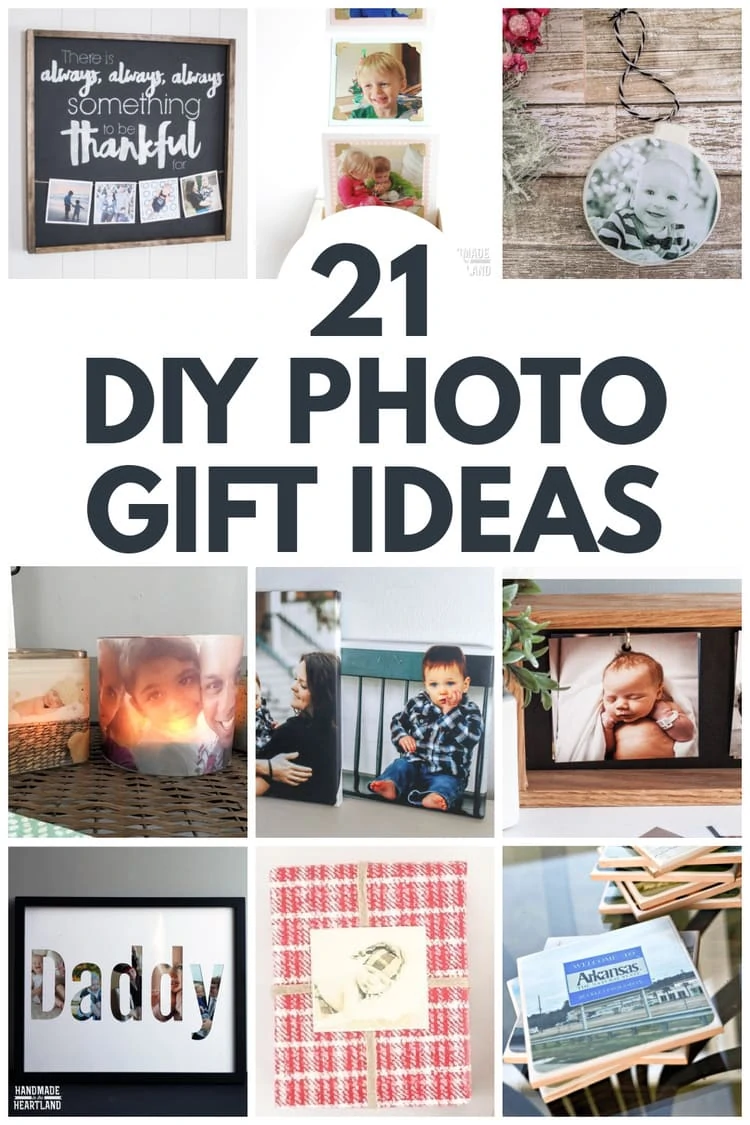 Google Web Story: 21 DIY Photo Gift Ideas