Get gift ideas for everyone on your list (including yourself!) from this list of some of my favorite things for DIYing, decorating, and otherwise enjoying life!
It's that time again! The time of year when I start trying to figure out the perfect gift for everyone on my list.
And also trying to figure out what to tell everyone who's asking me what I want for Christmas this year. (I don't remember it being so difficult to come up with my Christmas list when I was a kid!)
And since I know I can't be the only one struggling to figure out some awesome gift ideas, I'm sharing a list of my favorite things from the past year. The stuff I've bought and loved and would 100% recommend.
And I'm also sharing a few things that I would love to see under the tree for me. Hopefully you'll find some ideas that are just right for the people on your own Christmas shopping list – or for yourself!
I've also teamed up with a bunch of other amazing bloggers to share their own favorite things gift guides. You can find all of their lists linked up below and you'd better believe I will absolutely be scouring each list for new gift ideas!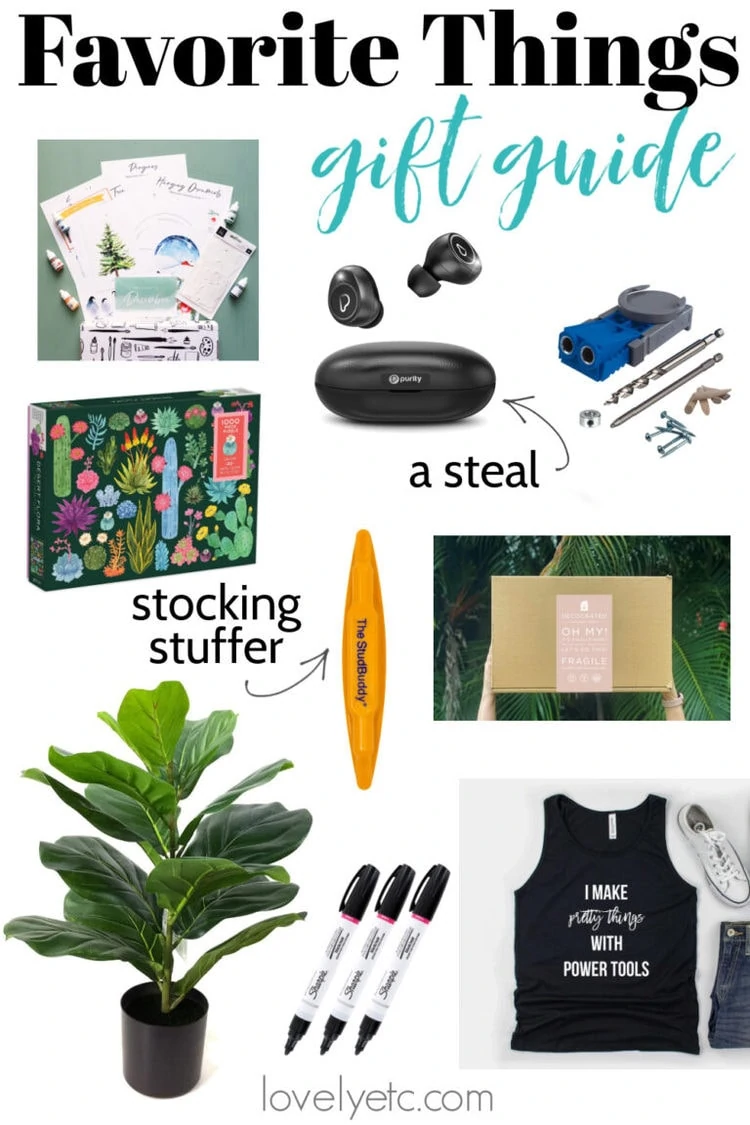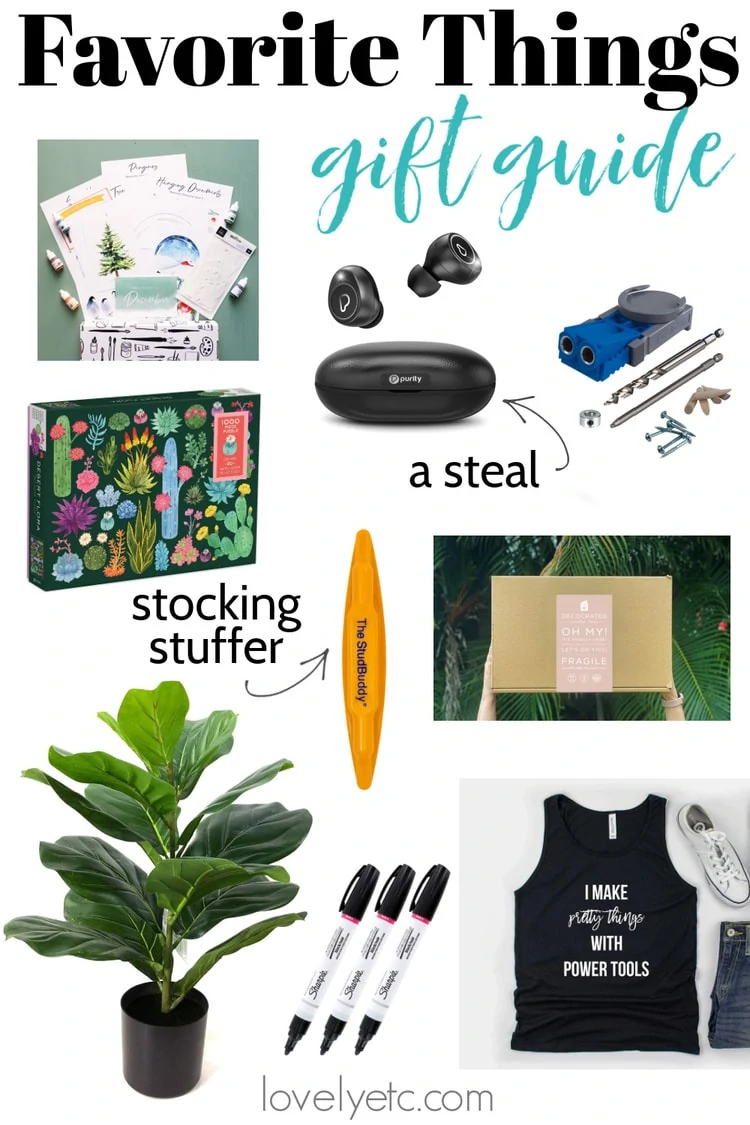 This post contains affiliate links which means if you make a purchase after clicking a link I will earn a small commission but it won't cost you a penny more. Click here to see my full disclosure policy.
Favorite Things Gift Guide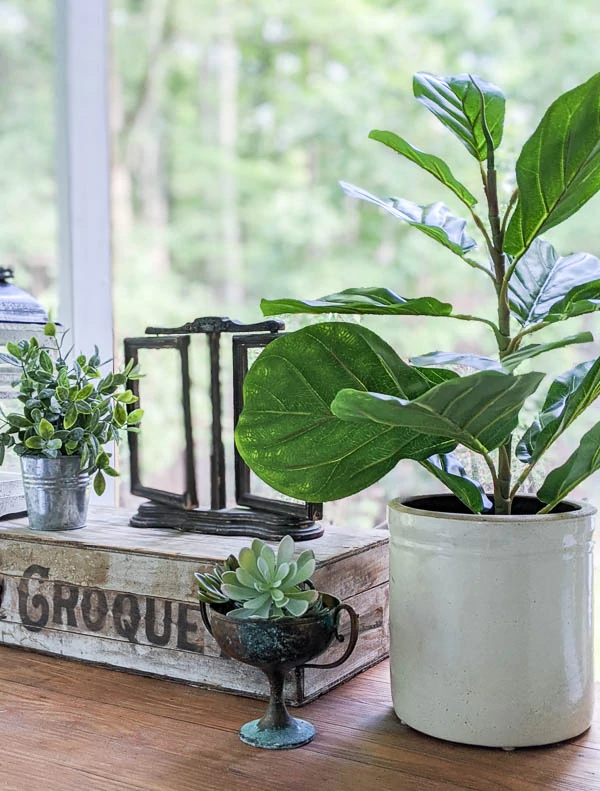 Realistic Faux Plants
I consider myself quite the conesieur of artificial plants. I love how green plants really help bring a room to life – I just can't seem to keep the real ones alive.
So instead I have bought many faux plants.
Are they exactly the same thing? No.
But they can look pretty darn close!
My newest plant friend is this medium fiddle leaf fig from Amazon and it looks amazing up close. You wouldn't know it wasn't real unless you were doing a crazy in-depth examination.
I've also gotten some really great faux plants from IKEA and from stores like Marshalls. I'm also a huge fan of faux succulents. You can pop them into all kinds of containers and they look amazing.
Mini screwdriver set
I think this is a must for any household, but especially one that has kids.
In fact, I think a mini screwdriver set is the perfect gift for new babies. Forget toys they will never play with, this is what parents really need!
I use our mini screwdrivers all the time for opening the battery compartments in electronic toys, unscrewing new toys from their packaging, adjusting those tiny screws on towel bars, fixing sunglasses, and a hundred other things.
In fact I just might use my mini screwdrivers more than my regular set!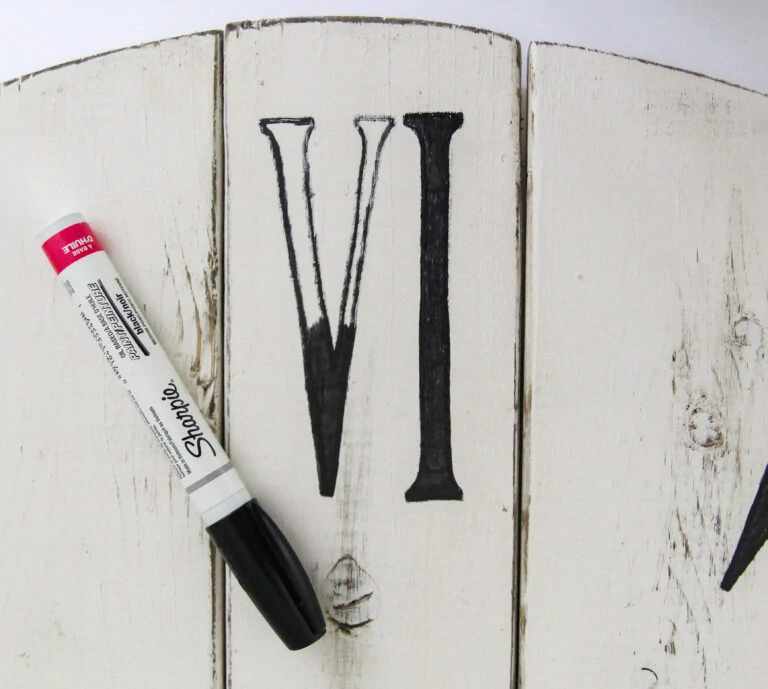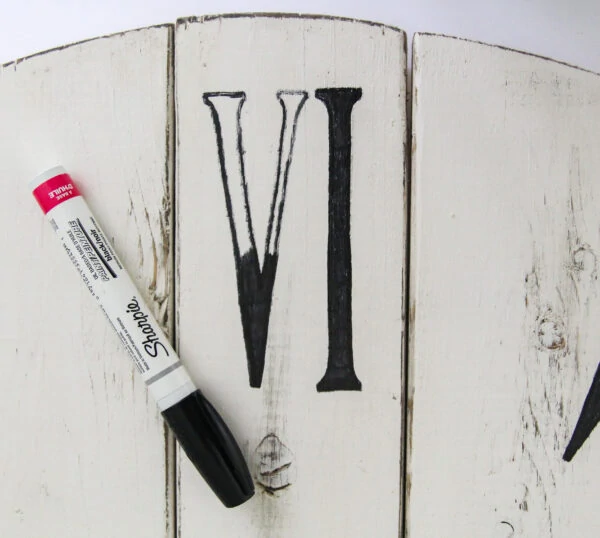 Sharpie paint markers
Sharpie paint markers are the absolute best for making DIY signs and other decor.
I have used a lot of different paint markers over the years and honestly, about half the ones I've tried are pure junk. They dry out within the first few minutes of use or the paint doesn't flow smoothly or they only work on very limited types of surfaces.
I haven't had any of those issues with Sharpie paint markers. They come in water-based or oil-based versions and the oil-based type is perfect for making DIY signs because they write smoothly over raw wood, painted wood, and even stained wood.
Even the white paint marker paints evenly over dark stained wood. It's a super easy way to get absolutely perfect lettering that looks just like a hand-painted sign.
(I've got a whole tutorial on creating gorgeous DIY signs here if you want more info.)
Last year I got a set of wireless headphones in my stocking and they have been a real lifesaver this year.
I got this set from Amazon and they have been amazing. They're an amazing deal and they have over 20,000 positive reviews.
They pair easily with new devices, hold their charge for a long time, and are comfortable in my ears.
I like to wear one at a time so I can listen to a podcast or audiobook while I clean up around the house or work on projects but can still hear my kids if they need me. It's been a great way to have some 'me' time even when I'm still stuck at home with the rest of my family!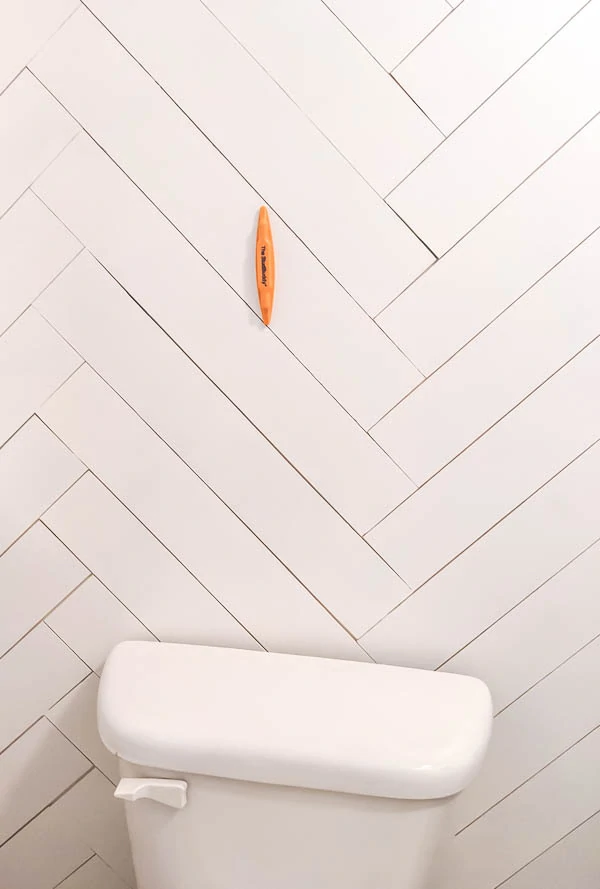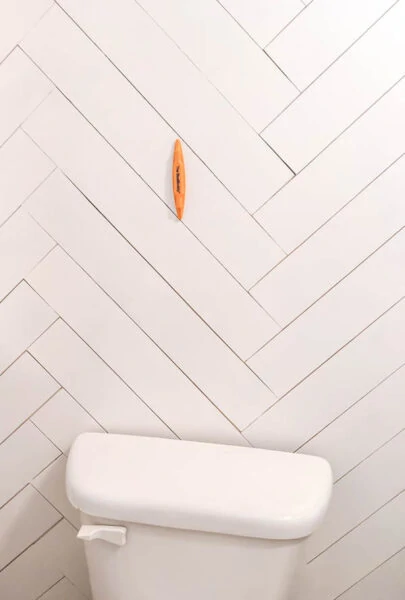 Okay this one is a bit random, but I love this little stud finder and it would make a perfect stocking stuffer.
I have had quite a few traditional stud finders that are supposed to beep when you run them over where a stud is. And they just don't work well.
I will run the stud finder over the same stretch of wall multiple times and get different stud placements every time! So frustrating.
The Stud Buddy doesn't have that issue because it is super simple. It's an extra strong magnet with a handle and as you run it over the wall, it sticks to wall wherever there is a metal stud or a metal screw in the wooden stud.
And it actually works. Simplicity at its best.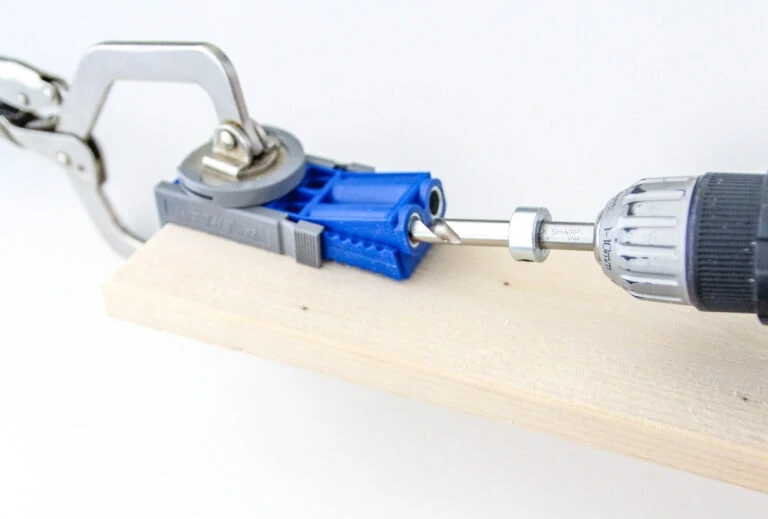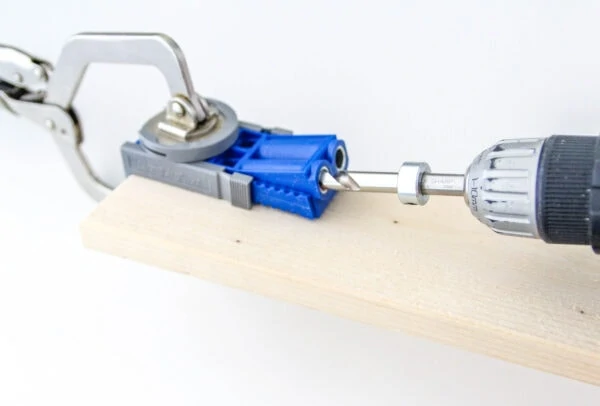 Kreg Jig
I've considered myself a DIYer for years, but I really only got into woodworking and building things over the past year or two.
I'm still not an expert but I've been able to build some pretty fantastic stuff like this daybed.
As I've gotten more into woodworking and building my own furniture, the Kreg Jig has been absolutely essential.
It makes building strong joints in wood incredibly easy which is an absolute must for building furniture and even makes smaller projects like building wood signs simpler.
There are a bunch of different Kreg Jigs out there ranging from the very small Kreg mini for the beginner to the more robust Kreg K5. I have the Kreg R3 system and for me, it has been perfect. It's fairly inexpensive and small but can handle any size project and is super easy to learn to use.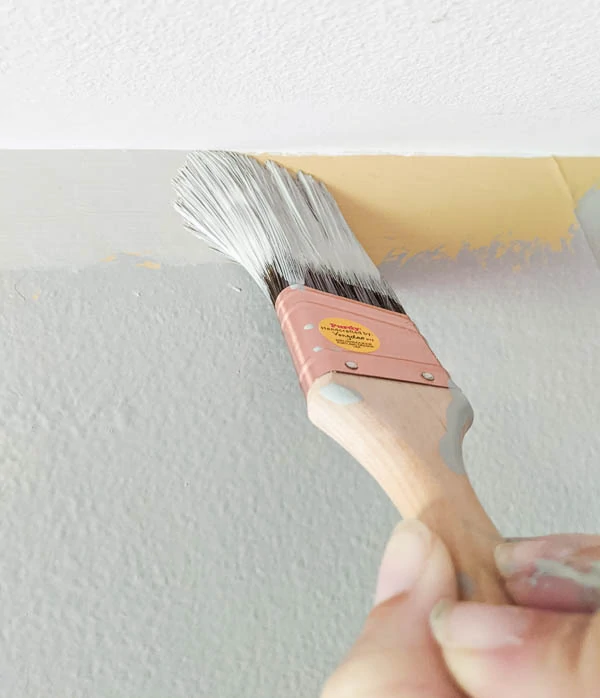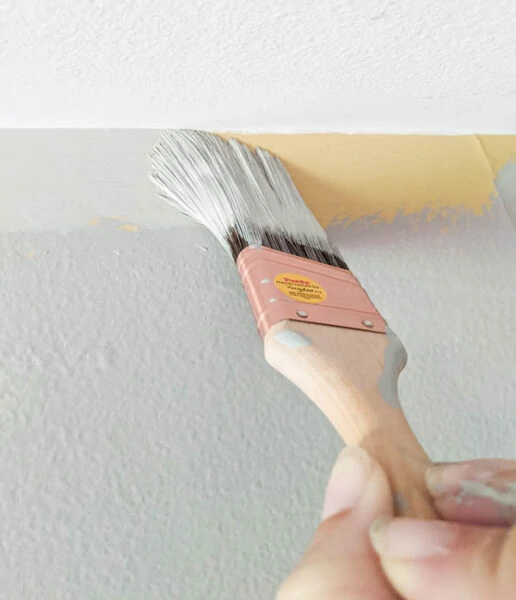 Purdy Paintbrushes
After testing out quite a few paintbrushes over the years, the Purdy 1.5″ angle brush continues to be my very favorite paintbrush.
It isn't the most expensive or the fanciest paintbrush, but in my opinion, it's the best all-around.
It makes getting clean edges without painter's tape much easier, it gives a really smooth finish, and the small size is really easy to control.
It's my go-to paintbrush for pretty much everything from furniture to trim to cutting in around walls.
My Christmas Wish List
I'm still working on my own list, but these are a few things I know I would love to see on Christmas morning!
Watercolor Subscription Box
Even though I love the look of watercolors, I've never really experimented much with real watercolor painting.
I love the look of the watercolor projects in the Let's Make Art watercolor subscription.
Each box comes with instructions and supplies to make 4 really beautiful watercolor projects. It looks like just the thing to get the creativity flowing over the long winter.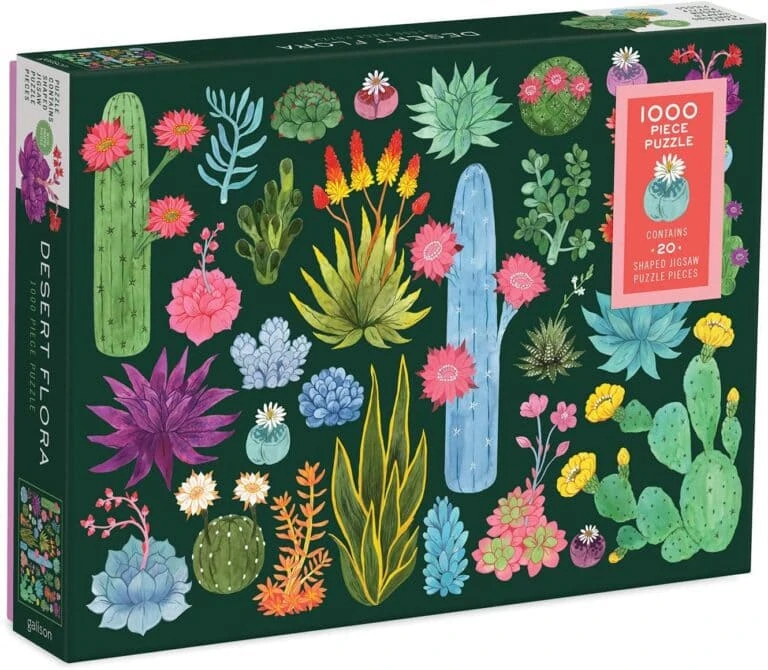 Jigsaw Puzzles
Yep, I'm clearly getting settled in for a cozy winter over here. I love a good jigsaw puzzle, but I often don't make the time to put them together.
I'm thinking the long evenings at home this winter after my kids are in bed will be the perfect time.
My favorite jigsaw puzzles are colorful, 500-1000 pieces, and challenging without being overly difficult. (I have no patience for staring at 300 pieces of identical looking blue sky.)
This year I have my eye on this colorful bookshelf puzzle and this succulent puzzle.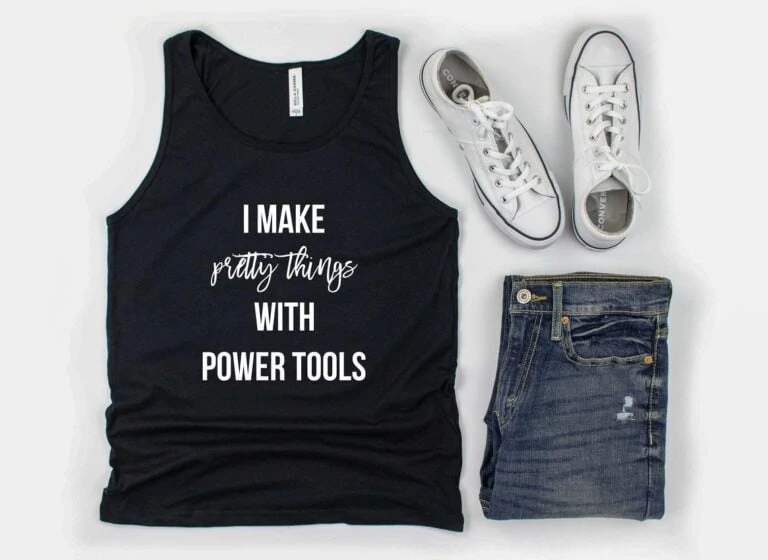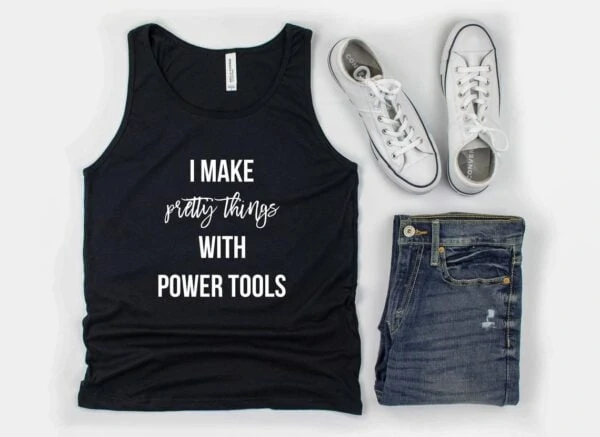 Cute DIYer graphic T
DIY is such a big part of my life, it's a little shocking I don't have any DIY shirts already! There are some absolutely fantastic shirts on Etsy for DIYers and woodworkers. This one and this one are two of my favorites.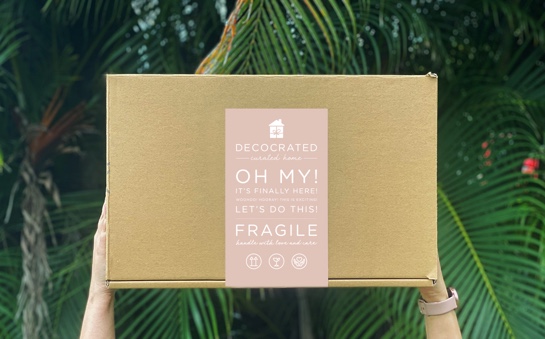 Decocrated
Decocrated is another subscription box I've had my eye on for awhile. There's just something about getting a big mystery box of cool stuff in the mail that gets me excited!
Decocrated is a home decor subscription box full of really cute home stuff like art prints, pillows, trays, seasonal decor, and more. Decocrated sends out a new box each quarter, plus they have some special seasonal boxes like a Christmas box.