I am so excited to share my first DIY light fixture with you all today – a DIY orb chandelier!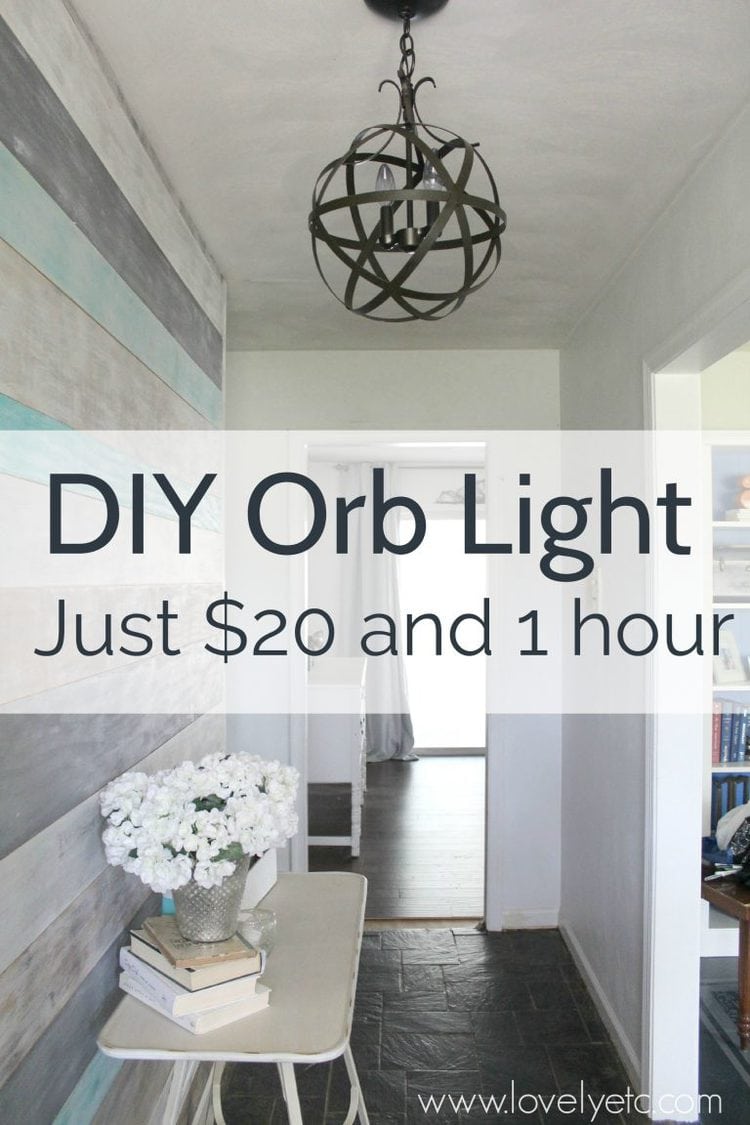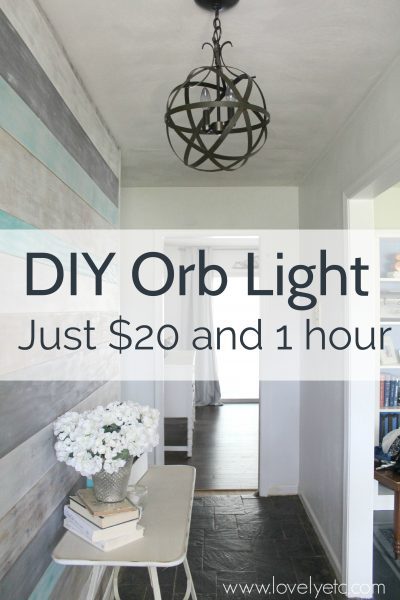 I am even more excited that this amazing light fixture cost less than $20 and took less than an hour to put together.
Now that is what I call DIY at its finest! Particularly since it is pretty darn similar to some much more expensive versions.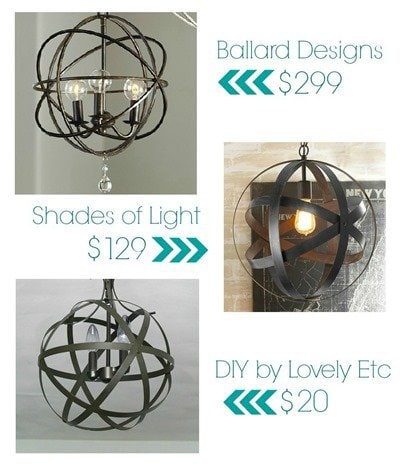 This post contains affiliate links. See my full disclosure here.
Our new plank wall went a long way toward saving our foyer from being the ugliest room in our house.
But as you well know, decorating often leads to a bit of a domino effect.
As soon as there is one fabulous thing in the room, everything else looks so much worse in comparison.
And that is the story in the foyer. The little brass lantern never looked great, but it really didn't stand out amongst all of the other blah-ness.
But next to the new plank wall, it was looking dated and all around hideous. It had to go.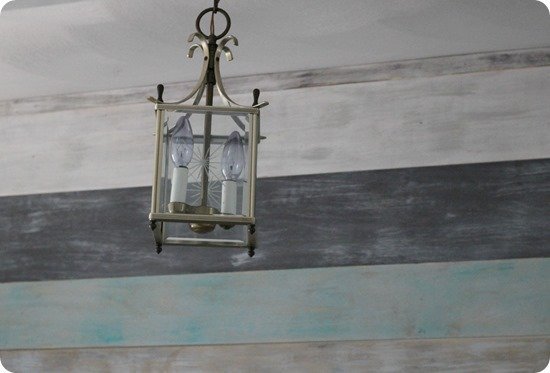 I wasn't sure what to do with it until I was shopping at Marshall's a few weeks ago.
They had a bunch of decorative orbs in the home décor section for only $20 and as soon as I saw them, I knew one was destined to be a fabulous light fixture in my foyer.
(I have seen several of these at both Marshalls and TJMaxx, but if you aren't so lucky, Amazon has several similar orbs.)
Most of the time when I start a DIY project, about a hundred things go wrong and by the time the project is finished, it looks almost nothing like my original idea.
Fabulous, but nothing like I first pictured. Happily, that wasn't the case this time!
Seriously, it is almost mind-blowing how easy this was to put together.
I knew I wanted to reuse the actual light portion of my current light fixture.
I was able to very easily unscrew them and remove the outside of the lantern, leaving the guts of the light intact.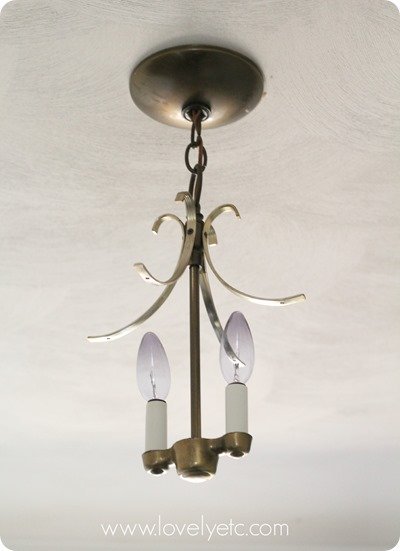 The next step was paint. Guys, I didn't even take the thing down from the ceiling first. Really.
I used butcher paper and painter's tape to protect the ceiling and hung an old sheet over the plank wall just in case.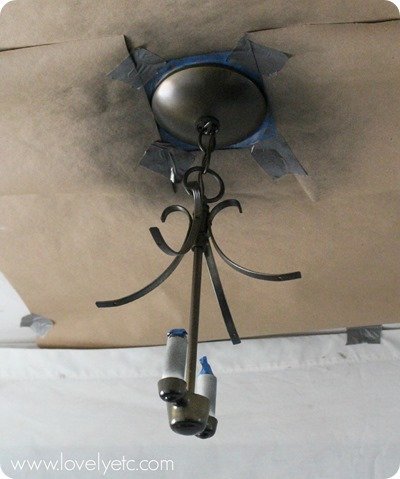 Three coats of oil rubbed bronze spray paint and it was finished. (Before attempting to paint a light fixture, always remove the lightbulbs and protect the light sockets with tape.)
Once the paint had dried, I slipped my orb onto the light and hung it from the braces that formerly supported the lantern.
And that's it! I mean how much easier can it get!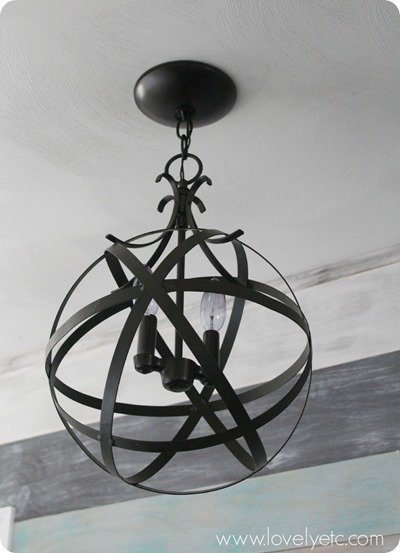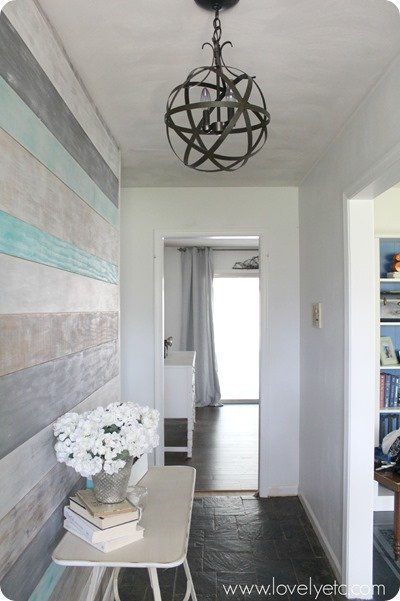 This DIY orb light is definitely more worthy of hanging next to that gorgeous wall!
Need some more DIY lighting ideas in your life? I've got you covered:
How to make a super cheap hanging light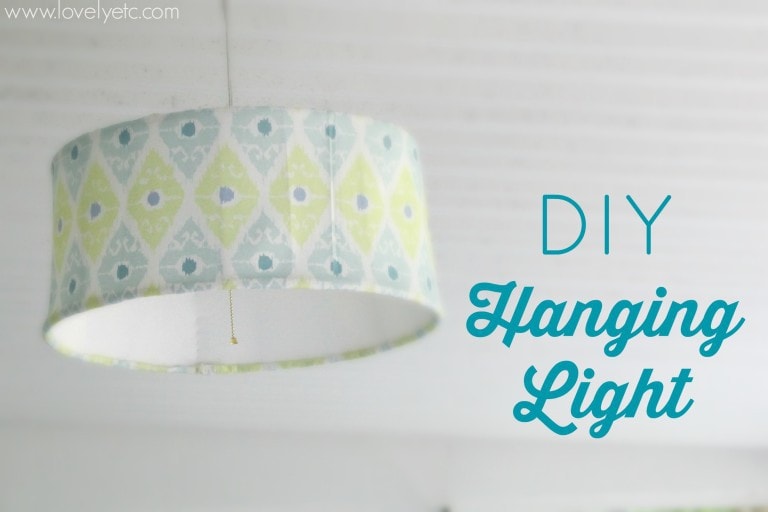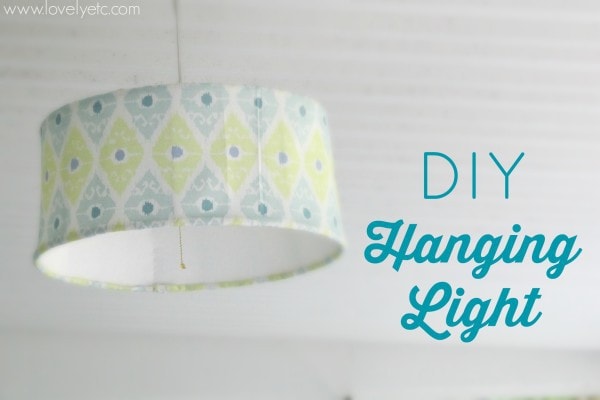 DIY Industrial Light: An Upcycled Lighting Project