So as you probably know, I have a major thing for repurposing. Major. And I hate to see something with the potential to be awesome just sitting around, going to waste.
Last month I repurposed some vintage globes I had been collecting (i.e. hoarding) into hanging globes for my son's nursery.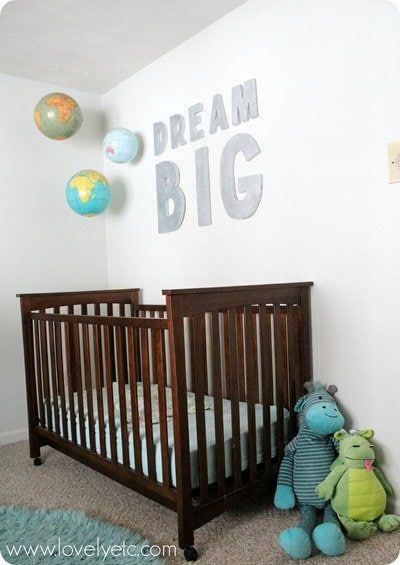 The project was the perfect touch for his nursery. But it left me with three empty globe stands.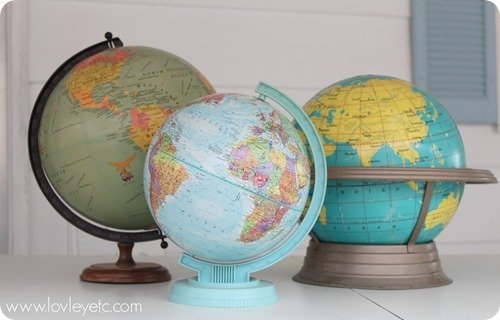 The first one was a really cool wood and metal stand that I turned into a paper towel holder.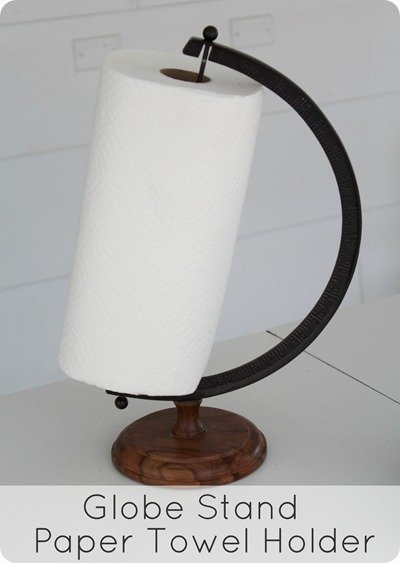 The second stand was just a little cheap plastic thing so I really wasn't worried about saving it. But the third is a really cool metal 'bowl' type stand. And I just know there has to be something really cool that can be done with it.
Now I realize there may be some of you out there who are shaking your heads at this point, thinking "What in the world is this girl talking about?" I realize that most people would just throw an empty globe stand away. Or if they were feeling particularly eco-friendly, donate it to a thrift store (so they can throw it away there and save you the guilt). And perhaps a few of you are starting to picture my house filled to the brim with piles of useless junk I want to 'save'. But I can assure you that isn't true. I did used to be a bit of a hoarder, trying to SAVE ALL THE THINGS! But I have really backed off of that. I just don't like to see good, high quality stuff thrown away. Particularly when I was the one who took away it's original purpose to begin with.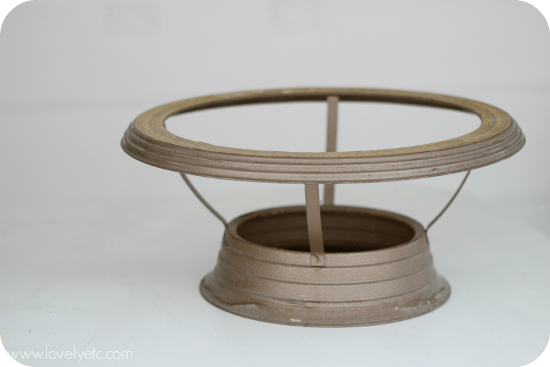 Plus check out these cool details around the rim.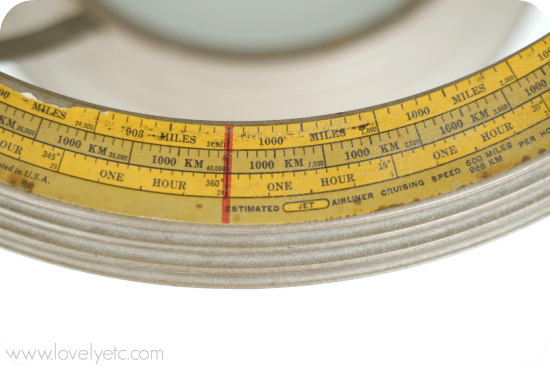 But what to do with it?
Since the paper towel holder was a success, I first thought about using it in the guest bathroom to store spare toilet paper rolls. But that was a total failure – they kept falling through the cracks and rolling away.
My next thought was to turn it into some sort of flower bowl. This one I actually tried. Not all bad, but I'm also not sure it is quite right.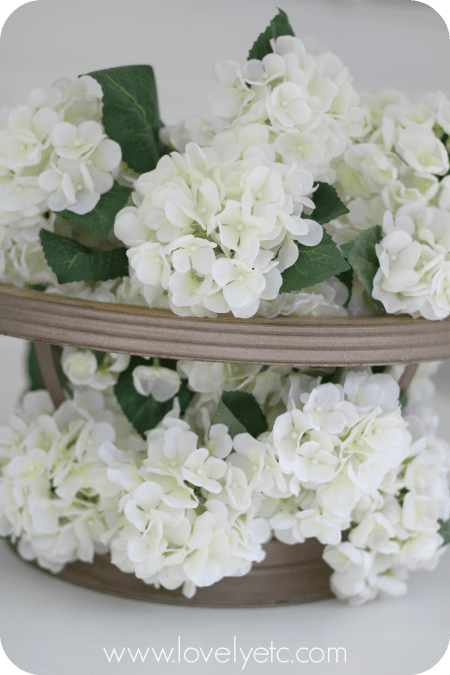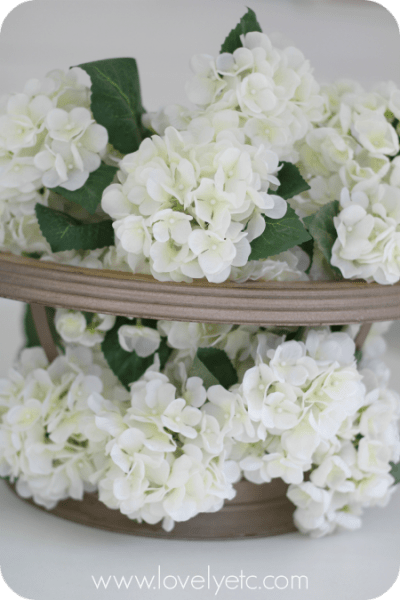 The shape reminds me of an industrial light fixture so I used a little photo editing magic to whip up a visual. (Ok, it might not be quite magic, turns out I'm not that great at fake photos).
I think the light fixture could be really awesome – I'm just not sure it isn't a bit too industrial for my taste.
I could also see it with a potted fern sitting inside.
Or I could be really current and throw an air plant in there. Except I don't completely understand what air plants are or how they work. Not to mention I'm not so great at growing regular old soil and water plants.
I'm at a bit of a loss…so I'm asking you guys, what would you do? Light fixture? Fern? Flower bowl? Air plant? Or do you have another great idea? I would love to hear it!