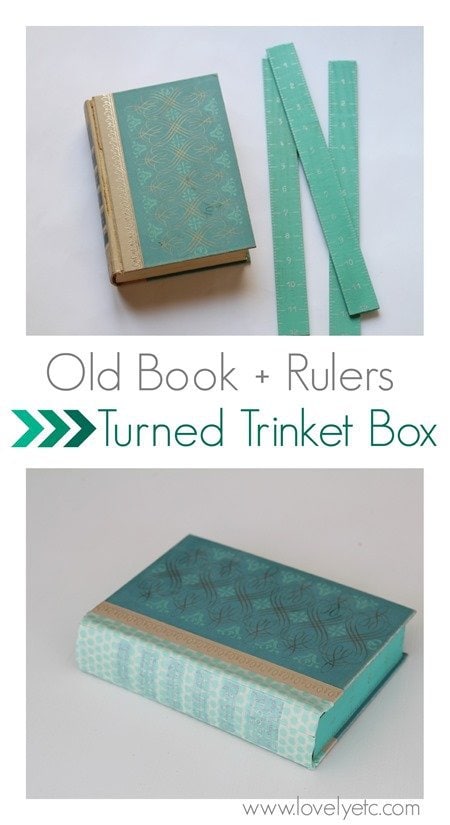 It's that time again – time to Repurpose, Recycle and Reuse!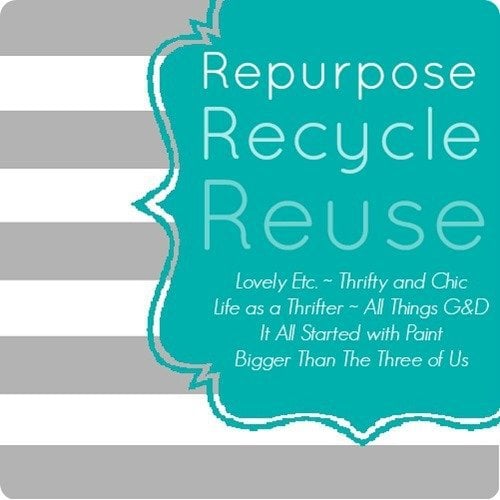 Today's project started with a bit of browsing in the magical place known as the Target Dollar Spot. As usual there was all kinds of cuteness, but there was one thing in particular that mysteriously jumped right off the shelf and into my cart – these adorable aqua rulers. (Btw, I just bought these this past weekend so there is a good chance you can still score your own).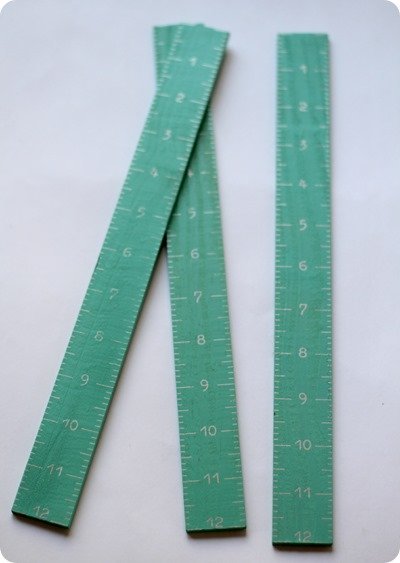 Three of these babies came home with me even though I had no idea what I was going to use them for. They were just so adorable, I was determined to repurpose them somehow. I came across these adorable pencil boxes via Pinterest and knew this would be the perfect use for my rulers.
I grabbed an old Reader's Digest off the shelf (it was really just there to look pretty anyway) and got to work.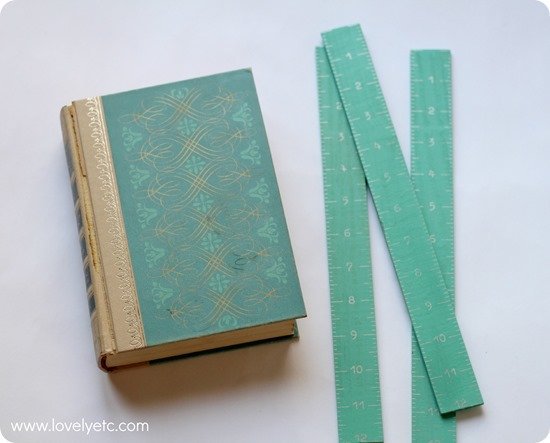 The first step was to get rid of the guts of the book. At first I tried neatly cutting the pages away from the binding but I found the best way is actually just to rip the pages out in sections. Unfortunately, during this process, my book's old, brittle cover fell apart. Luckily, I was able to easily fix that up with a bit of washi tape later on.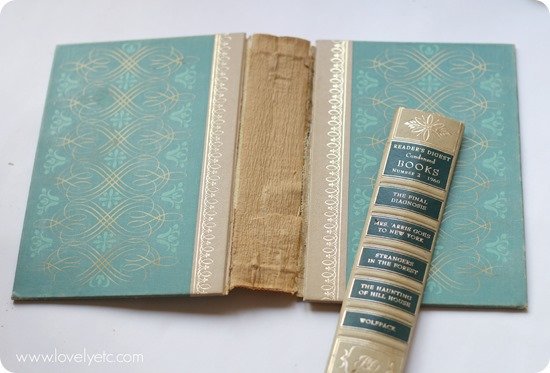 Then I used my jigsaw to cut two of my rulers down to size. (The jigsaw just happens to be my favorite saw, any saw will do).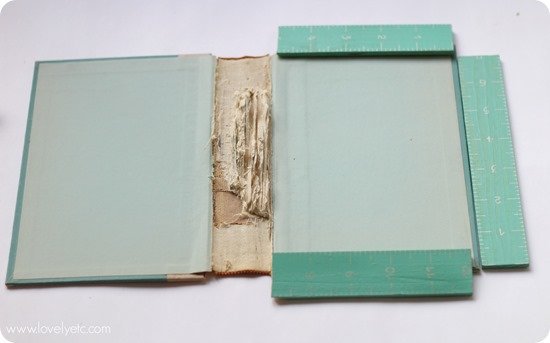 To actually form the sides of the box from my ruler pieces, I simply glued my pieces together with wood glue. I used a bit of painter's tape to hold them together until the glue dried. I also used wood glue to attach the rulers to the bottom cover of the book. Once the glue was dry, I removed the tape and repaired the binding and my box was complete.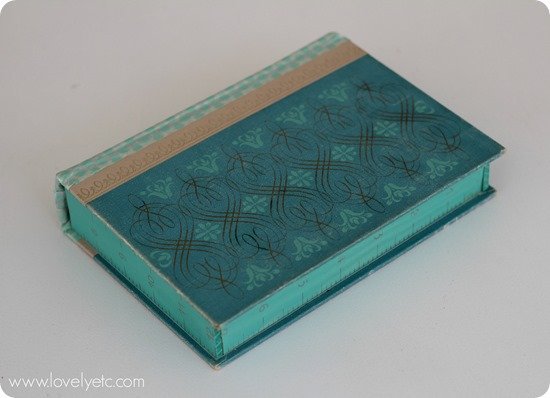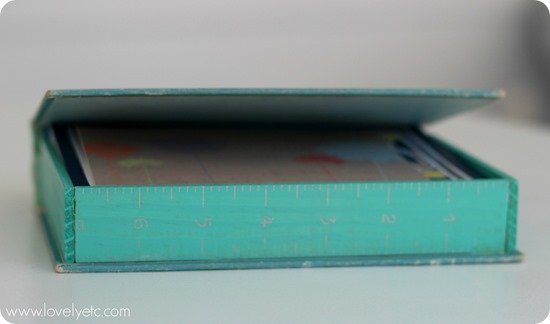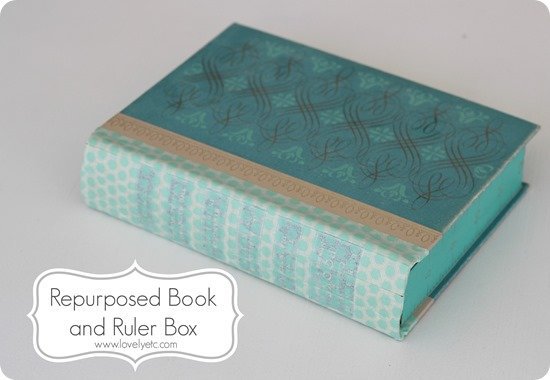 This little guy is the perfect size for storing photos, greeting cards, jewelry, or other special trinkets.
And, as always, I can't wait to share with you guys what my fellow bloggers have been up to. As always, I am blown away by the awesome projects this month. Be sure to check them all out.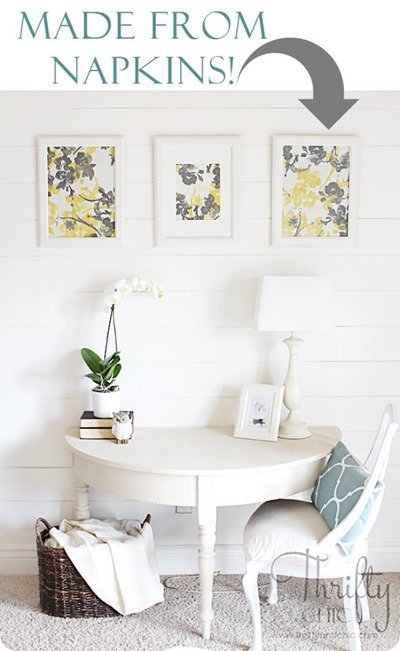 Gorgeous art made from napkins by Thrifty & Chic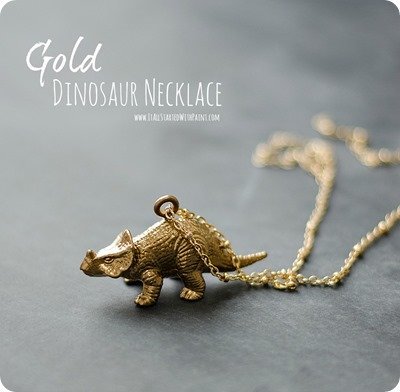 Adorable gold dinosaur necklace by It All Started With Paint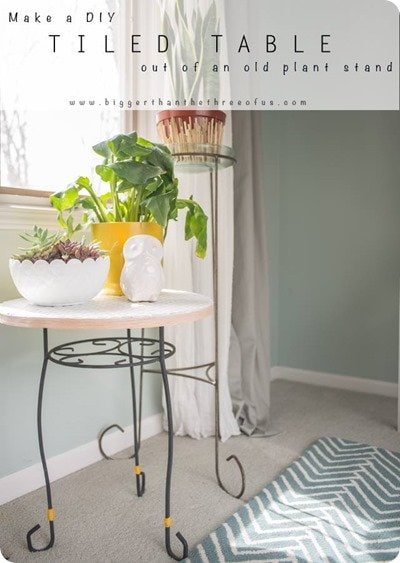 Classy tiled table made from a plant stand by Bigger Than The Three of Us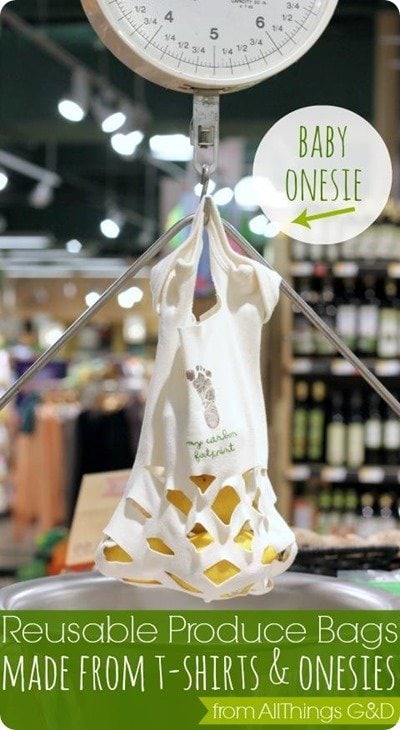 And finally, these super smart reusable produce bags by All Things G&D
And if you love a good repurposed project as much as me, don't forget to follow our Repurpose, Recycle, Reuse Pinterest board for lots of great ideas.
Linking this post at Work it Wednesday and Super Saturday.