These 30 trash to treasure projects are packed with super creative ideas for giving new life to old pieces headed for the trash.
Upcycling old junk is one of my absolute favorite things to do. There is just something magical about giving things that are old and unwanted a fresh new purpose.
And when you can turn old junk into something that's both beautiful and useful, it's a real homerun.
Some of these trash to treasure makeovers started out as literal trash, some were rescued from donation piles, and some were found at yard sales and thrift stores for super cheap.
No matter where they were found, they were all cast off and unwanted.
But not anymore!
From furniture to storage to lighting and more, there are trash to treasure ideas here for every room in the house. I've included some of my own best projects along with some of my favorites from other bloggers so get ready for some major inspiration!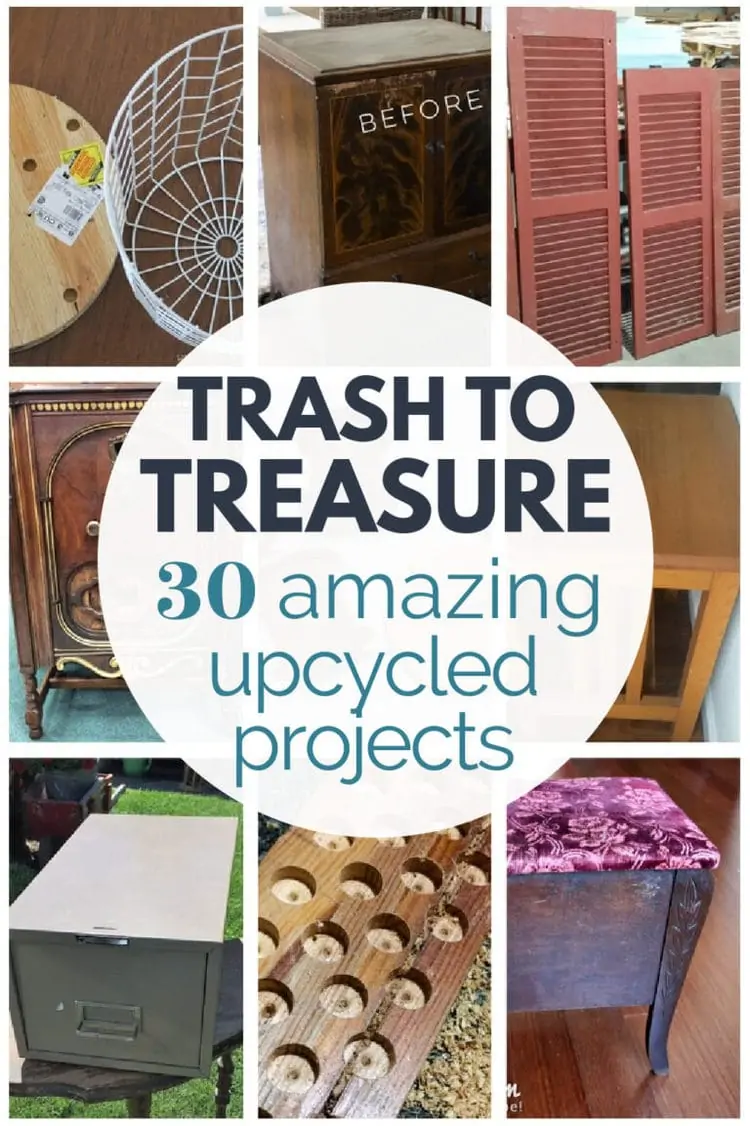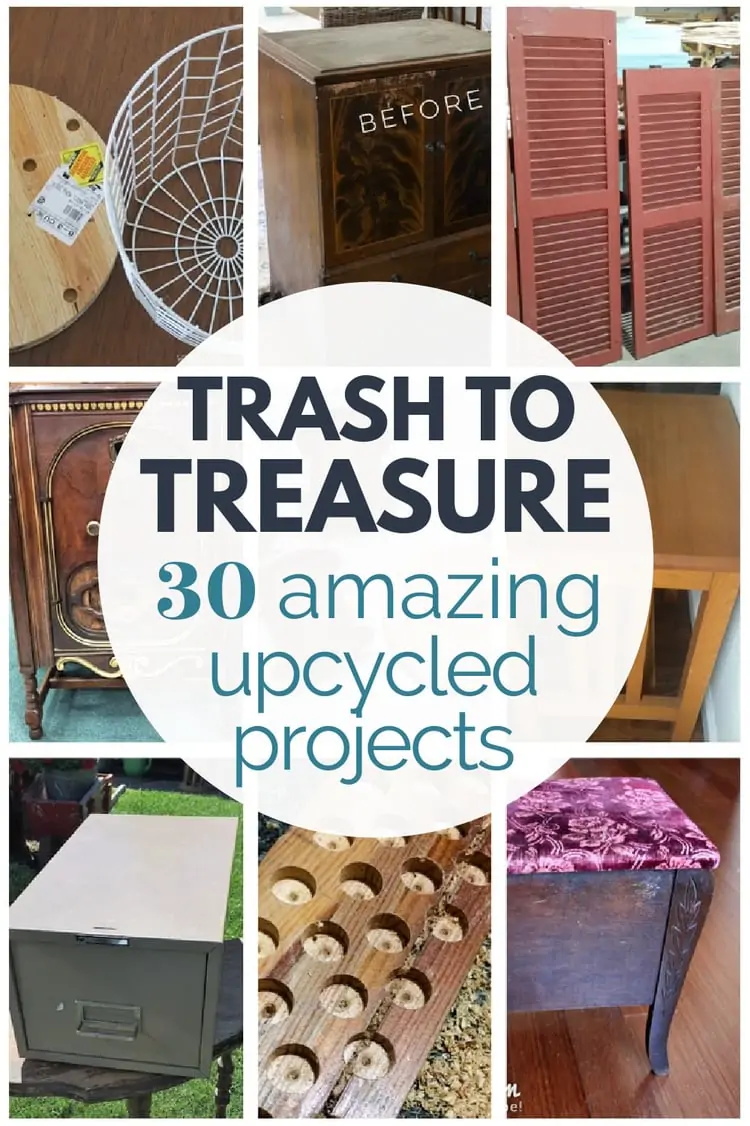 30 Amazing Trash to Treasure Projects
These thirty trash to treasure projects will have you looking at your donate and trash piles in a whole new way. Filled with creative, smart ideas for upcycling old castoffs into all kinds of beautiful things for your home that are actually useful, this collection is sure to get your creativity flowing. Just click the links below to see the mind-blowing befores along with the whole transformation process.
Now I have a major itch to hit the thrift stores…but I think I should probably just start with my own basement stash! I'm pretty sure I have plenty of things down there just waiting for their own trash-to-treasure transformation!
Want even more upcycling inspiration? Be sure to check out this collection of my 20 personal best trash-to-treasure makeovers.
I'd love for you to share this post on Pinterest!