It's time for some more repurposed goodness!
I've got a thing for metal baskets. I can't explain it, I just love them. They add the perfect hint of industrial style and you can pretty much never have too many baskets.
So when I was looking for something in the basement and spotted this old metal lampshade frame, I had a moment of inspiration. DIY wire basket coming up!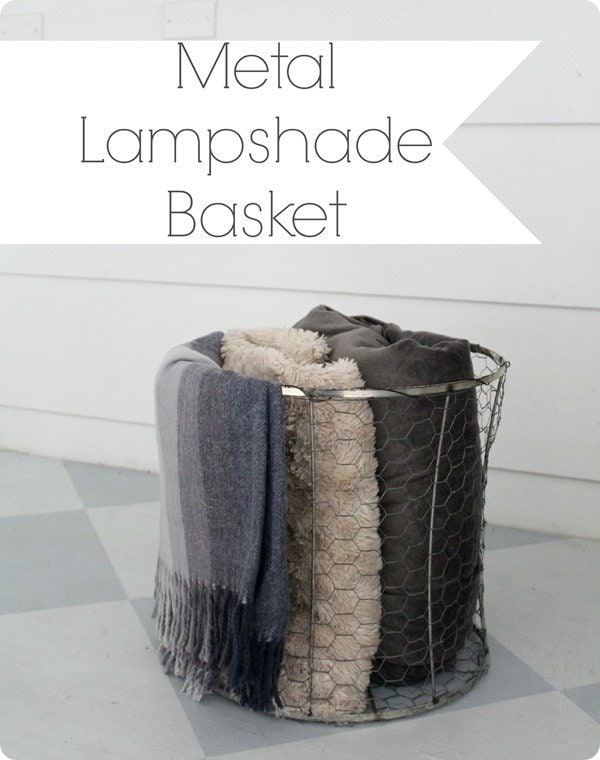 This lampshade originally came with a vintage lamp I picked up at the Goodwill. The lamp got a quick makeover and a new, updated shade…and the shade got torn apart. I pulled off the old dingy fabric with the idea that I might recover it with new fabric, but in the end the size of the shade just didn't work with any of my lamps. So it was relegated to the basement.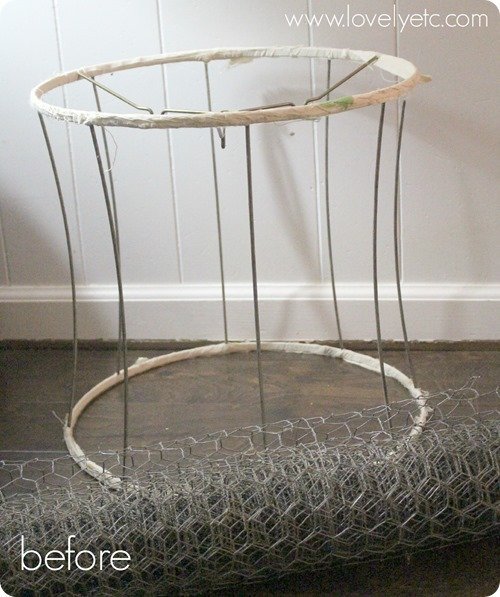 Once I finished stripping the fabric from the shade, I grabbed a few more supplies and got started.
Materials
Metal lampshade frame
Chicken Wire
Wire
Wire cutters
Needle nose pliers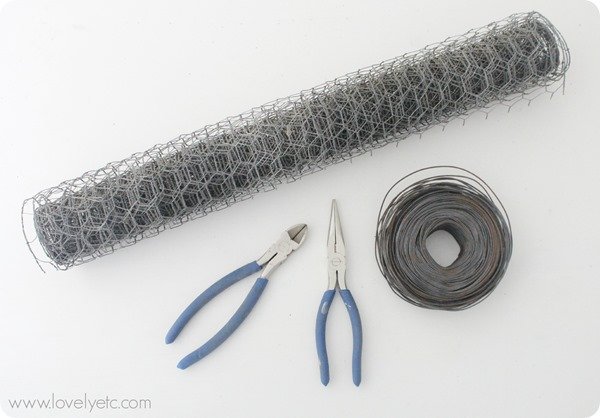 Warning: Chicken Wire can have very sharp edges when it is cut. Please wear gloves and be very careful.
The simple version is I just wrapped the chicken wire around my lampshade. But here is the more detailed version:
First wrap the chicken wire around your outside of your lampshade and cut it off the roll using wire cutters.
Attach one edge of the chicken wire to the top of the 'basket' frame by wrapping wire around it.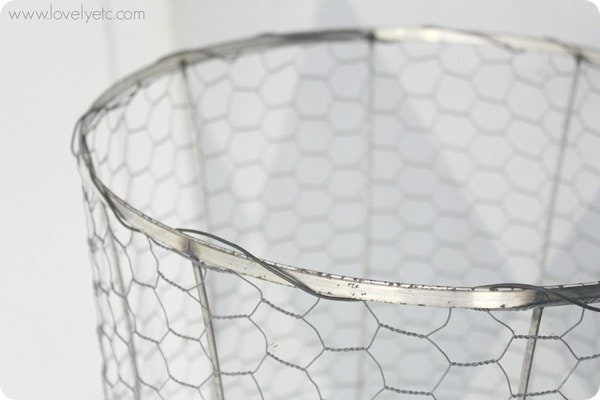 Now it is time to close up the side by connecting the chicken wire to one of the metal supports on the side of the lampshade. Line the open sides up with one of the metal supports. Working on one side at a time, wrap the cut edges of the chicken wire around the metal support. The needle-nose pliers are great for helping bend the chicken wire.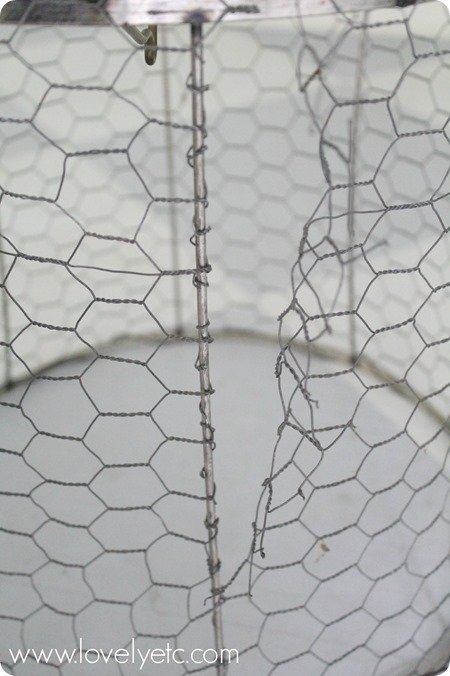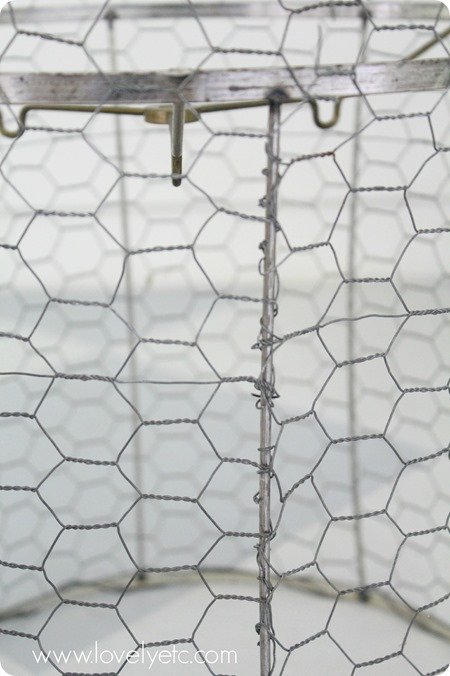 Once both sides are attached, it is time to make the bottom of the basket. Fold the chicken wire over to cover the bottom of the basket. You will have lots of extra chicken wire hanging around.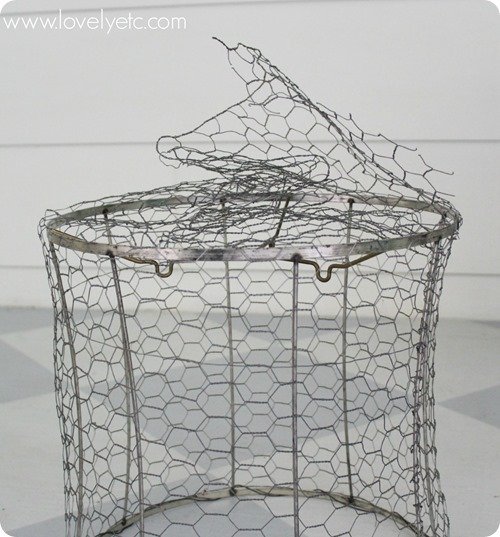 Carefully cut off the overlapping layers using the wire cutters. Use the wire pliers to bend the remaining pieces of chicken wire together to complete the bottom. If you look very closely at the picture below, you can see the seems.
Who knew an old lampshade and some chicken wire could make such an awesome basket!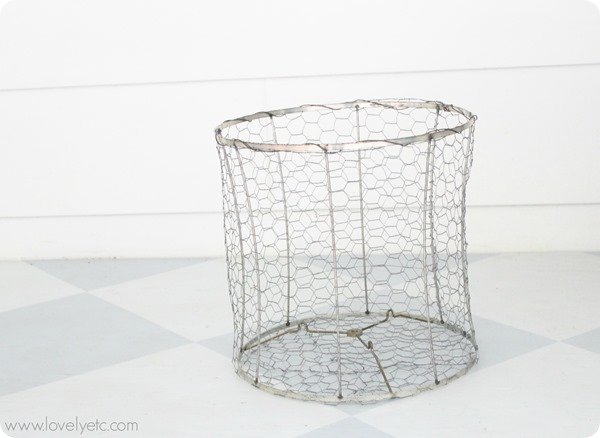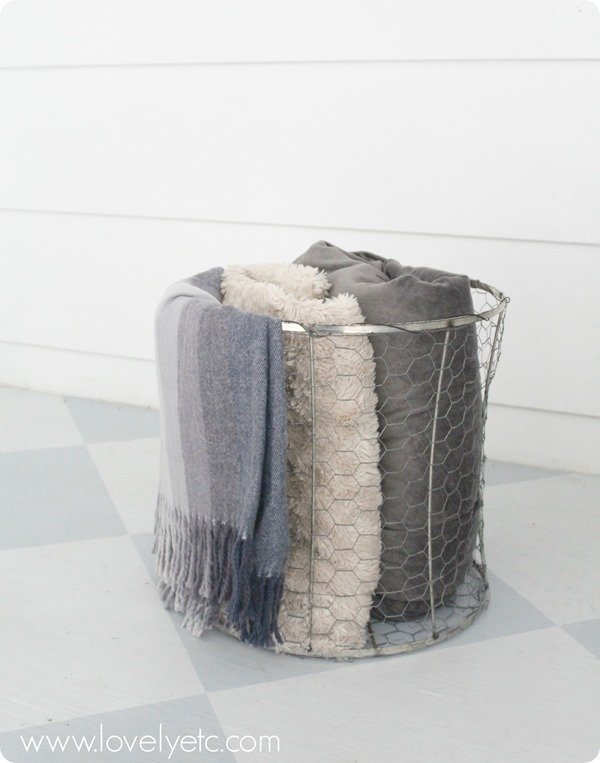 I love it for holding blankets for fall. But it is also pretty awesome for holding magazines or even firewood.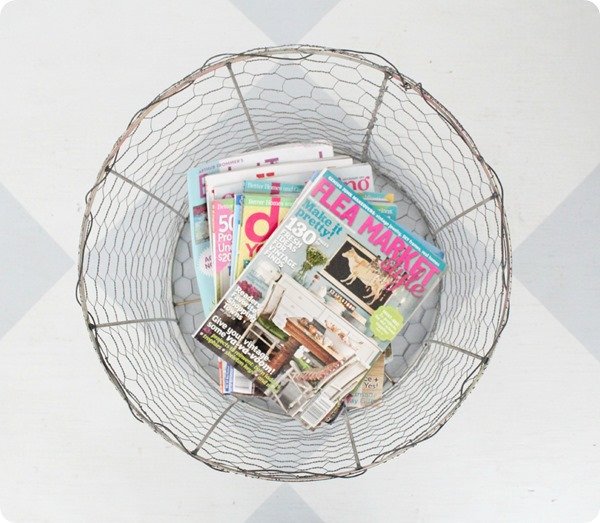 And don't forget to click on the links to see all the details of these gorgeous repurposed, recycled, and reused projects.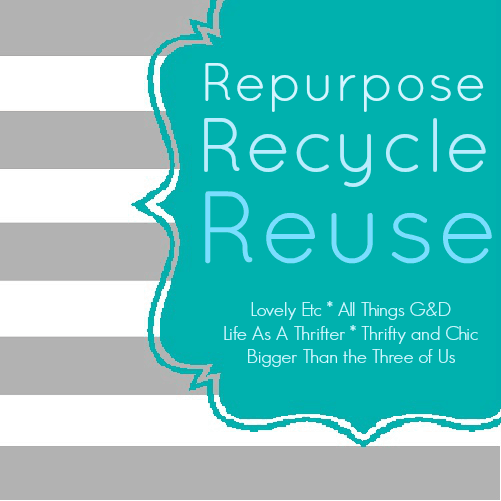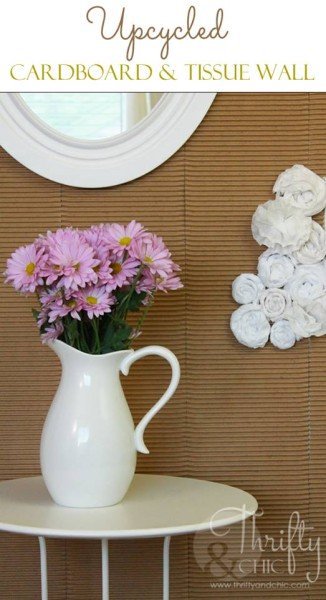 Upcycled Cardboard and Tissue Wall by Thrifty and Chic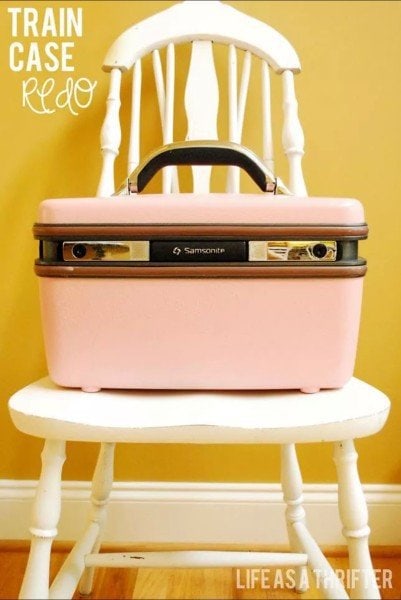 Train Case Redo by Life as a Thrifter