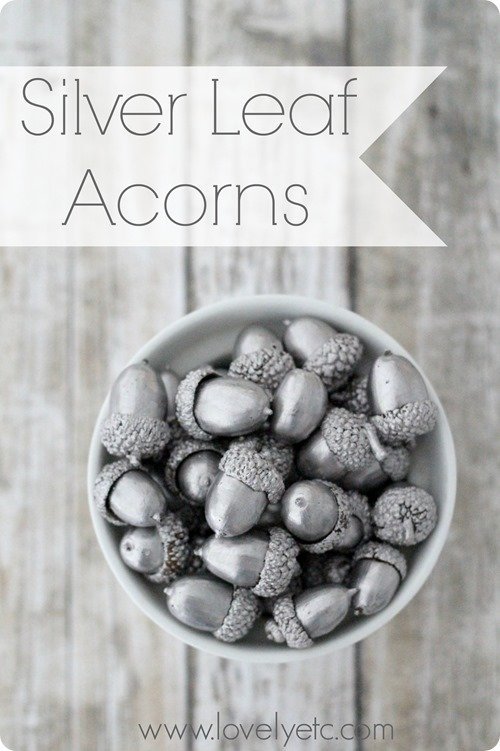 I have never decorated my house for fall before. Never. Okay, one time we carved a pumpkin…which then sat on our front porch until it rotted. But other than that, nothing.
I've never been a big fan of redecorating for every holiday and season change – too much money, too much stuff to store, too much hassle.
But I really enjoyed adding a touch of spring to our home this year, so I've decided to go for a bit of fall décor as well. But with conditions – it needs to be super cheap. And it needs to either take up very little storage space or be something that can also be used other times of year.
First up, a little project I've been wanting to make for months. As soon as I finished my silver leaf seashell necklace, I knew I wanted to silver leaf some acorns this fall.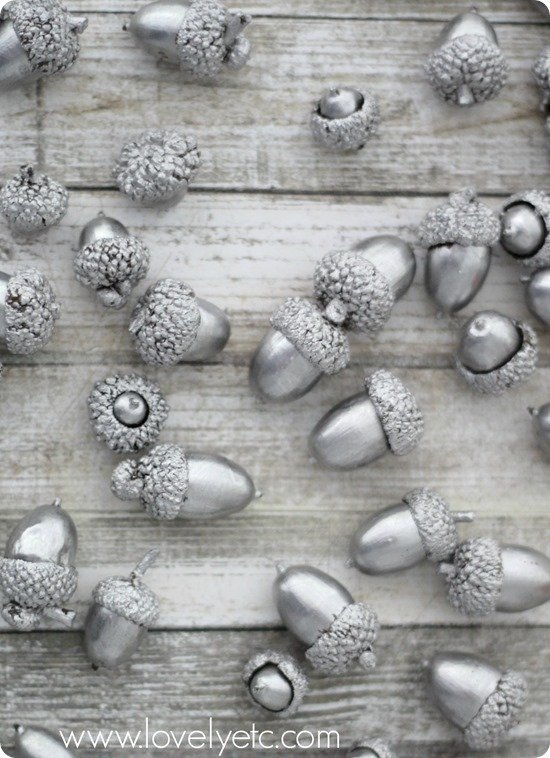 This post contains some affiliate links. See my full disclosure here.
This project is super simple and so beautiful. Every time I walked outside this past week, I collected a handful of acorns that fell from the huge white oak tree in our front yard.
I wanted to make sure I didn't bring any creepy-crawlies in with them, so I baked them in the oven at 200 degrees for two hours to kill any stowaways. Once they cooled, I used a little white school glue to reattach any caps that had popped off.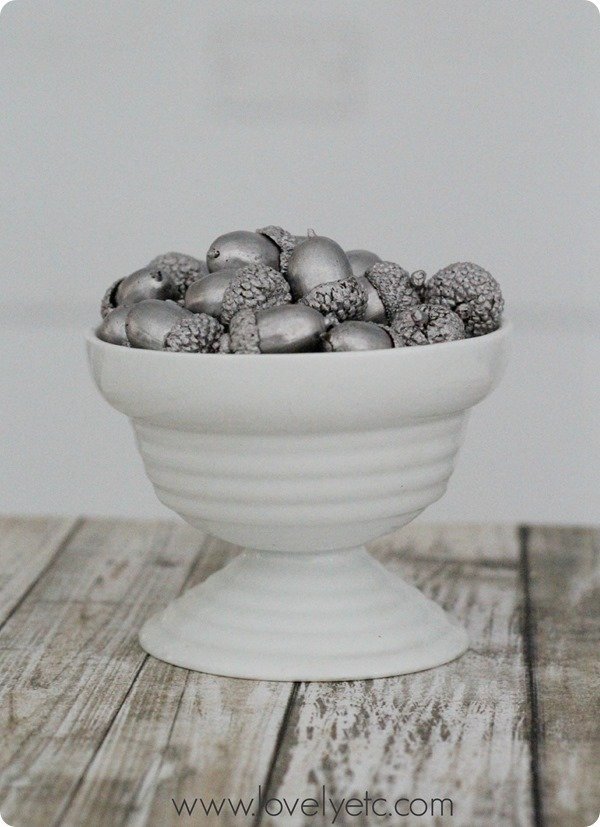 I painted them to create a good surface for the silver leaf to stick to and then brushed on liquid silver leaf using a soft brush. Liquid silver leaf is amazing – it gives a gorgeous glow and is excellent at getting down in all the cracks and crevices smoothly.
I used a small craft brush – like the ones that come with kids' watercolor sets. I would recommend wearing gloves while doing this. I didn't and ended up with very silvery fingers.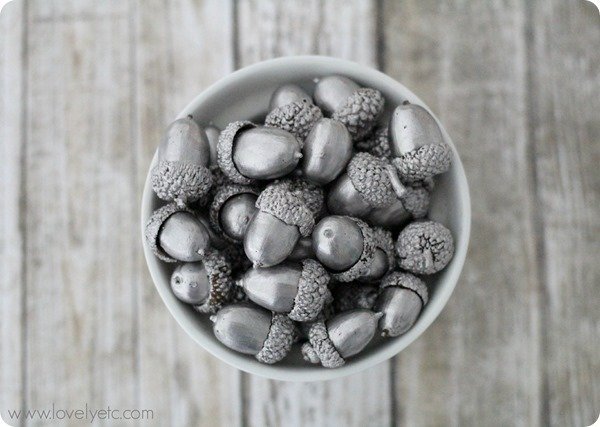 And that's it! Perfect for fall and just as beautiful as Christmas decor.
Now I can't wait to tackle project #2! Anyone else starting fall projects this week?