I'm so excited to share my Christmas decor full of upcycled, thrifted decor and a beautiful blue and white color scheme.
It's finally here – Christmas decorating time! This year I decided to change things up.
I skipped the traditional red and used lots of blue, silver, and white Christmas decorations and I love how beautiful and glittery it all is!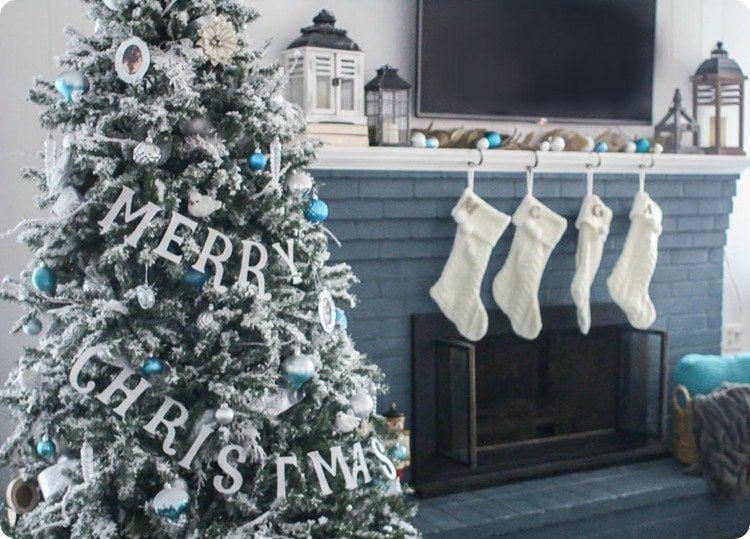 This post contains affiliate links which means if you make a purchase after clicking a link I will earn a small commission but it won't cost you a penny more. Click here to see my full disclosure policy.
Now on with the tour! Welcome to our Christmas home!
Starting in the entry …because it's always my favorite. ;)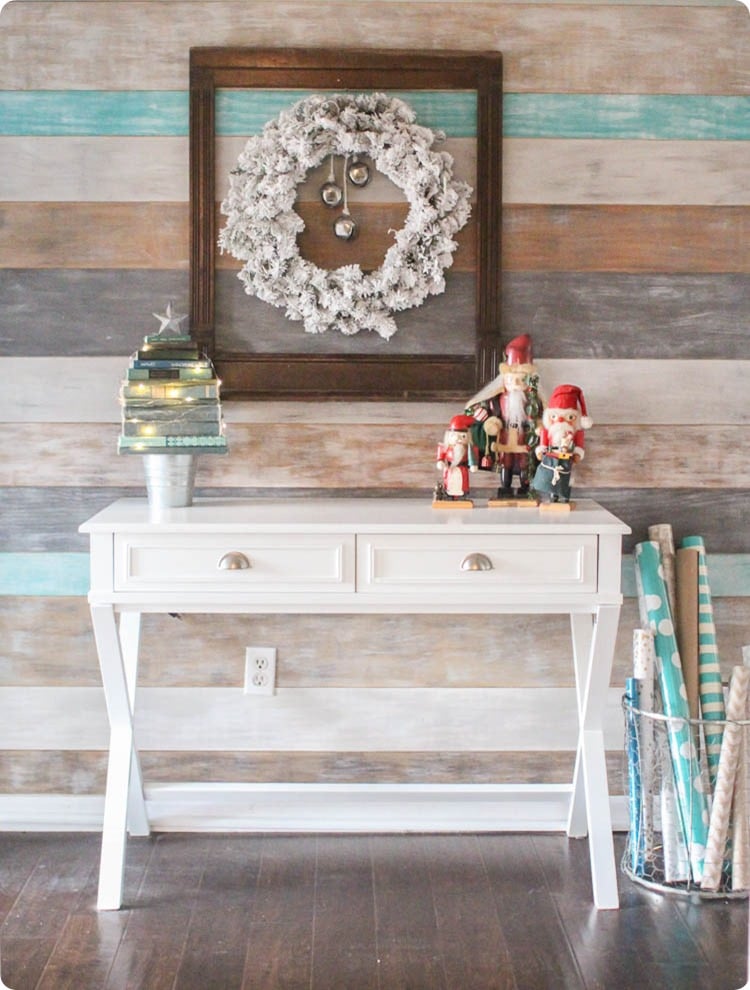 The best part of the foyer (other than that pretty plank wall) is my newly flocked wreath.
It was a super simple DIY project and you can check out the full tutorial here. It looked a bit lonely on its own, so I hung it inside an old wood frame that I found at a yard sale this summer for $1. They make a perfect pair!
I've seen several Christmas trees made from vintage books and this year I just had to make one of my own. It was so simple.
I grabbed a stack of old books with greenish covers and stacked them up from largest to smallest.
I used a simple little bucket as a stand and added string lights and a small star and it was perfect! There is just something about old books that I find beautiful.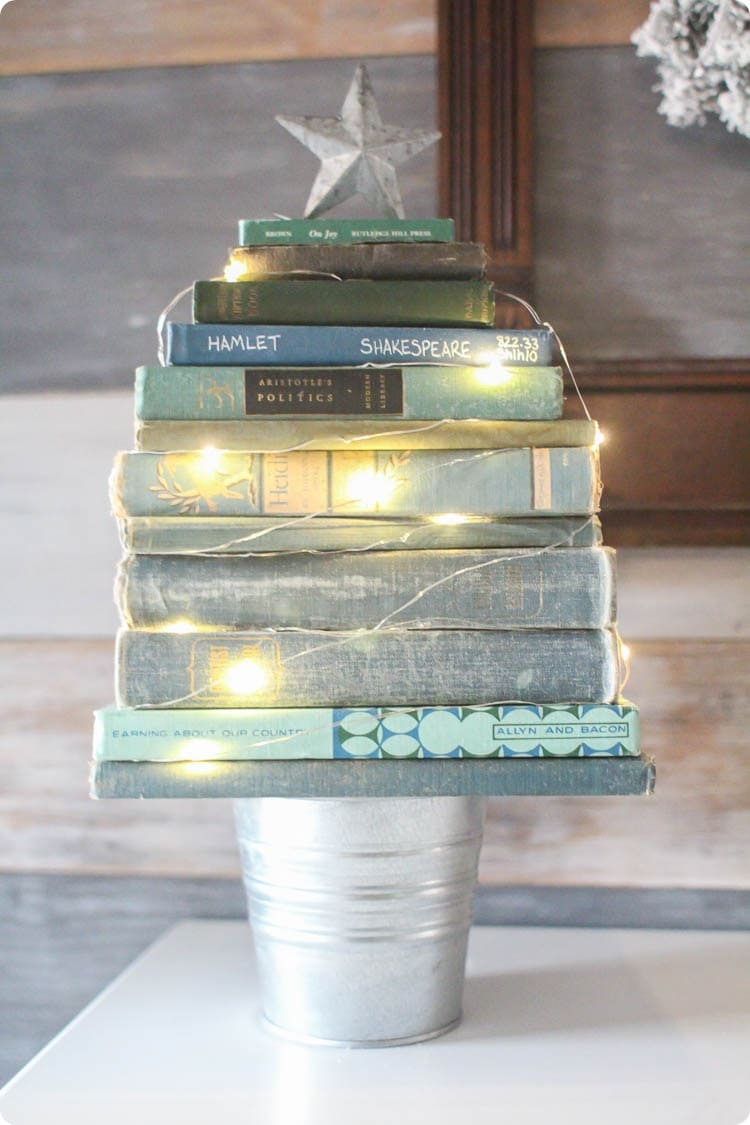 I added a few nutcrackers as well. My husband has a huge collection of nutcrackers that was started by his grandmother and that we continue to add to each year.
Some years we put out all 50 and some years I just choose a few favorites like these Santas.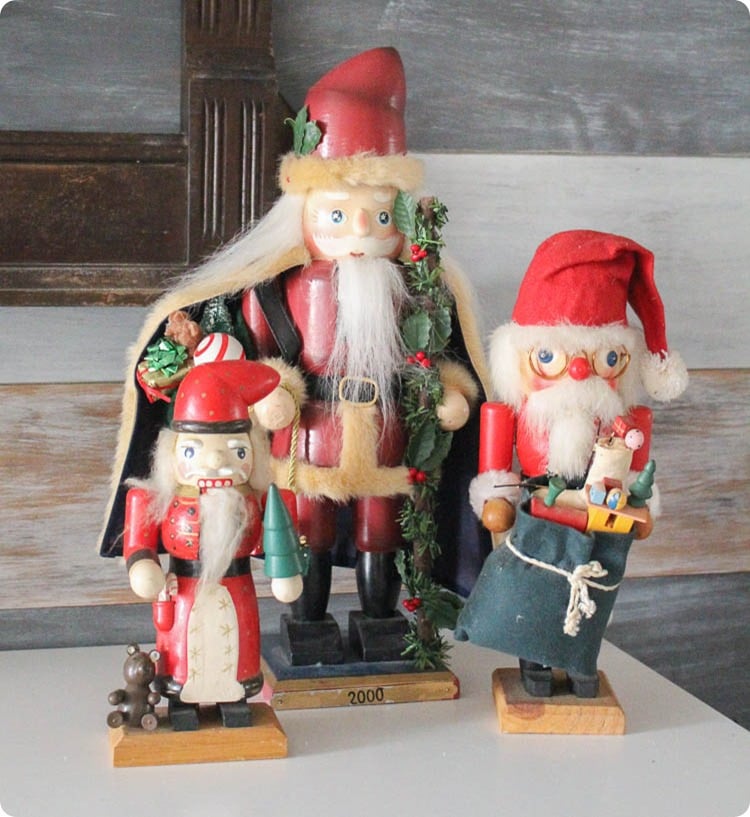 Ok, so I said the entry was my favorite, but the fireplace and tree may just also be my favorite.
I can have two favorites right? It's like children – they all really are your favorite!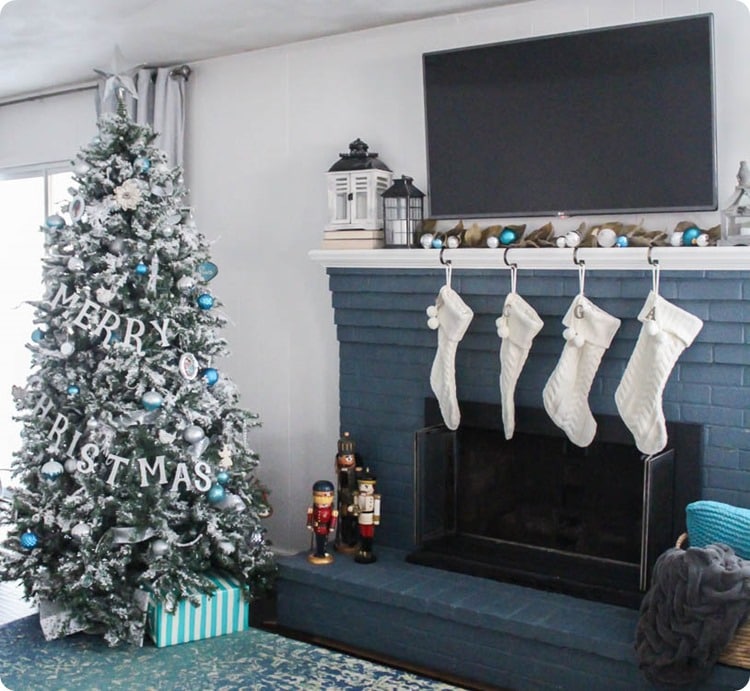 This was my first time decorating for Christmas since I painted the fireplace blue and I had so much fun. The fireplace was really the jumping off point for the whole silver and blue color scheme. It just looks so beautiful together!
The white stockings are the only new decor I bought this year. I love how striking they are against the blue.
Since they all look alike, initial tags were a must so everyone would know whose is whose. I simply added German glass glitter to some chipboard letters and hung them with twine.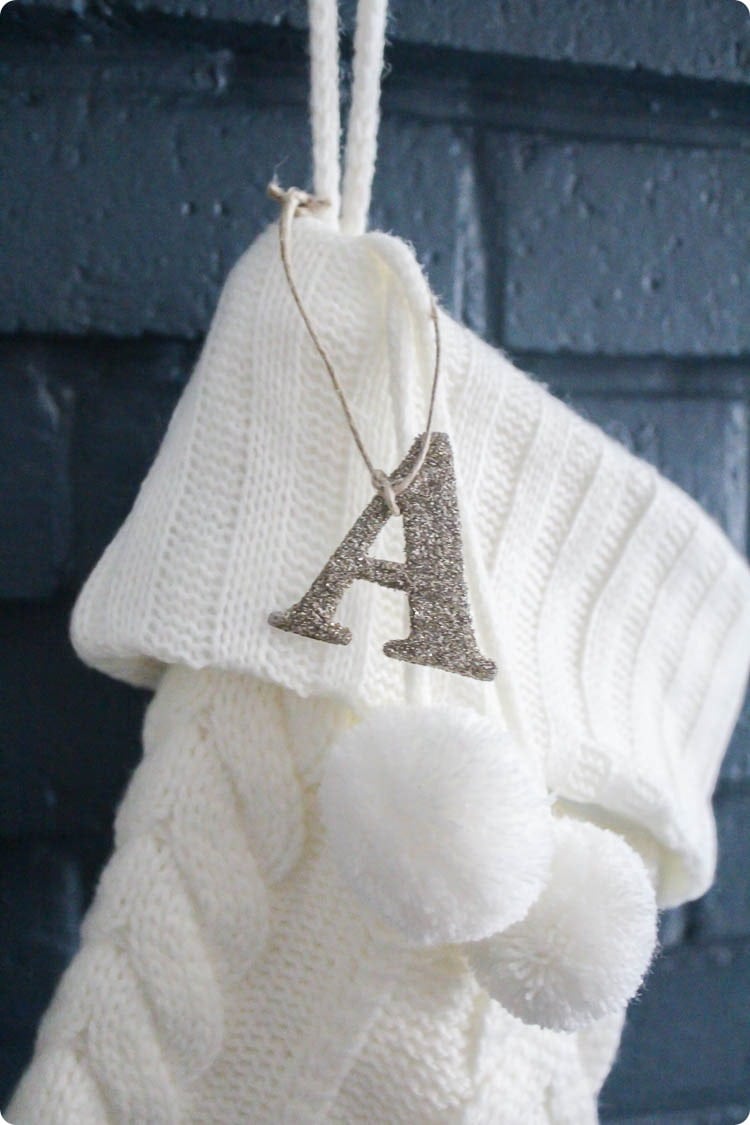 As for the tree, I added DIY flocking to our tired fake Christmas tree two years ago and it still looks beautiful!
I'm sharing all the details of how I decorated this pretty tree right here. (It involves lots of non-breakable ornaments, sticks from my yard, and a few sheets of glittered cardstock!)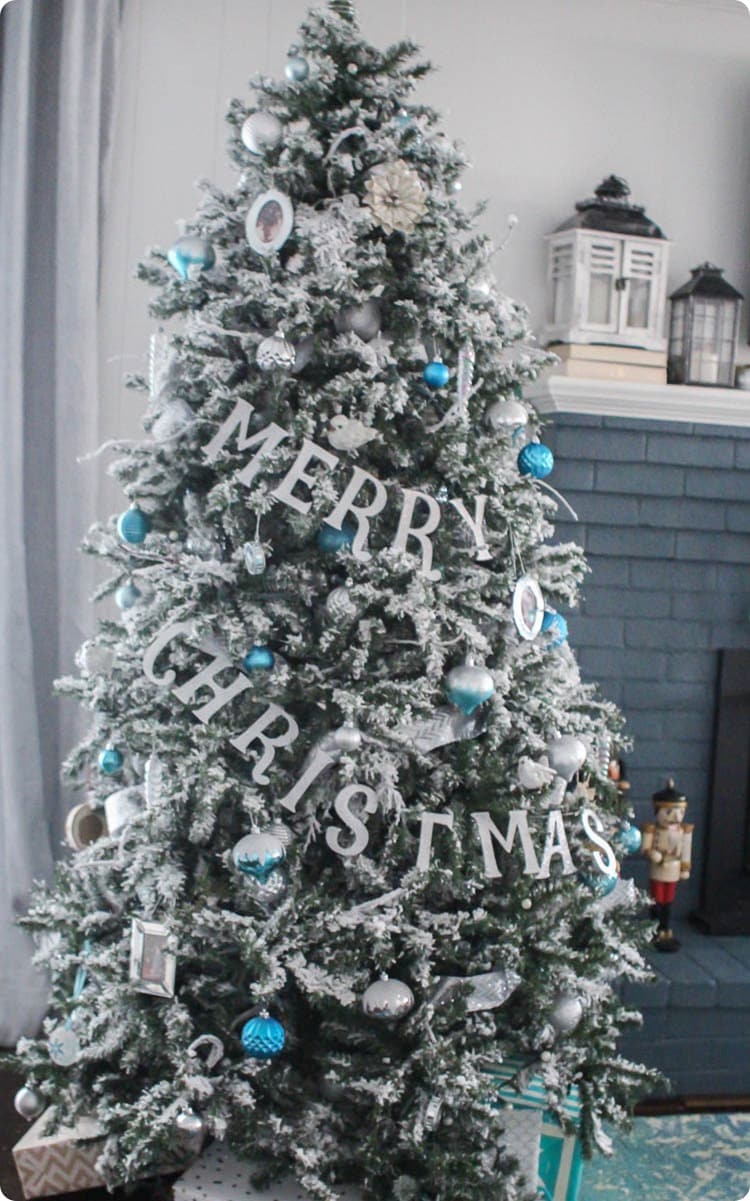 Once the ornaments were on, the tree needed something a bit more, so I cut the Merry Christmas banner from glittery cardstock.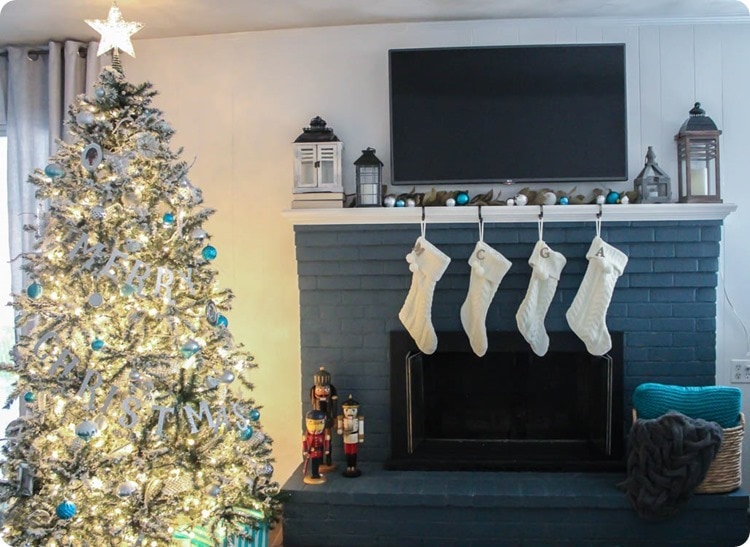 In the dining room, I wanted something festive but simple for the table.
I made an easy table runner by taping together pages from an old hymnal. (Any music book will work, but where I live in the South, hymnals are plentiful at estate sales.)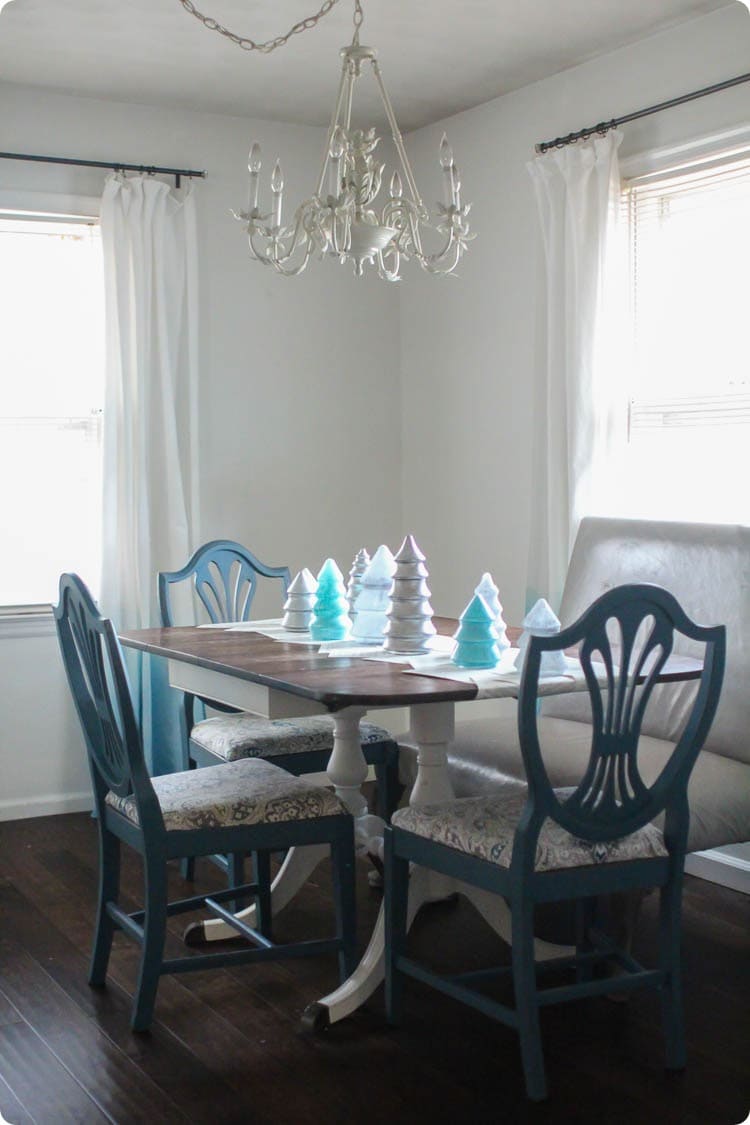 The pretty glass Christmas trees started as a motley collection of glass Christmas tree jars gathered from various thrift stores.
I added paint and faux snow and turned them into a wintery forest for the table. I've got a full tutorial for putting together this pretty centerpiece here.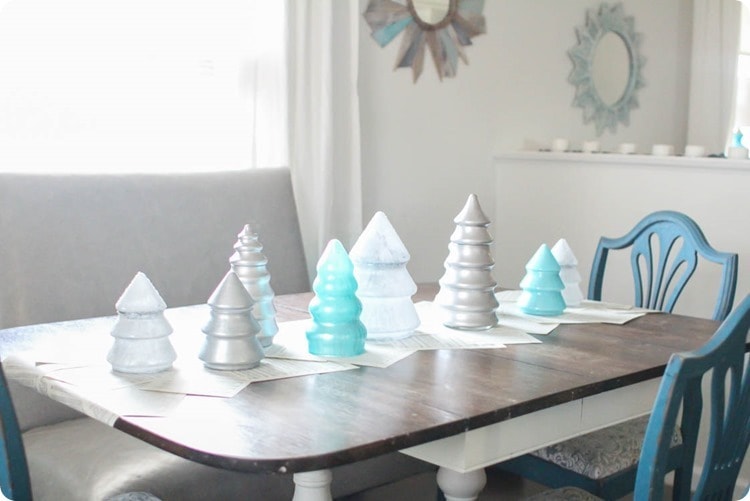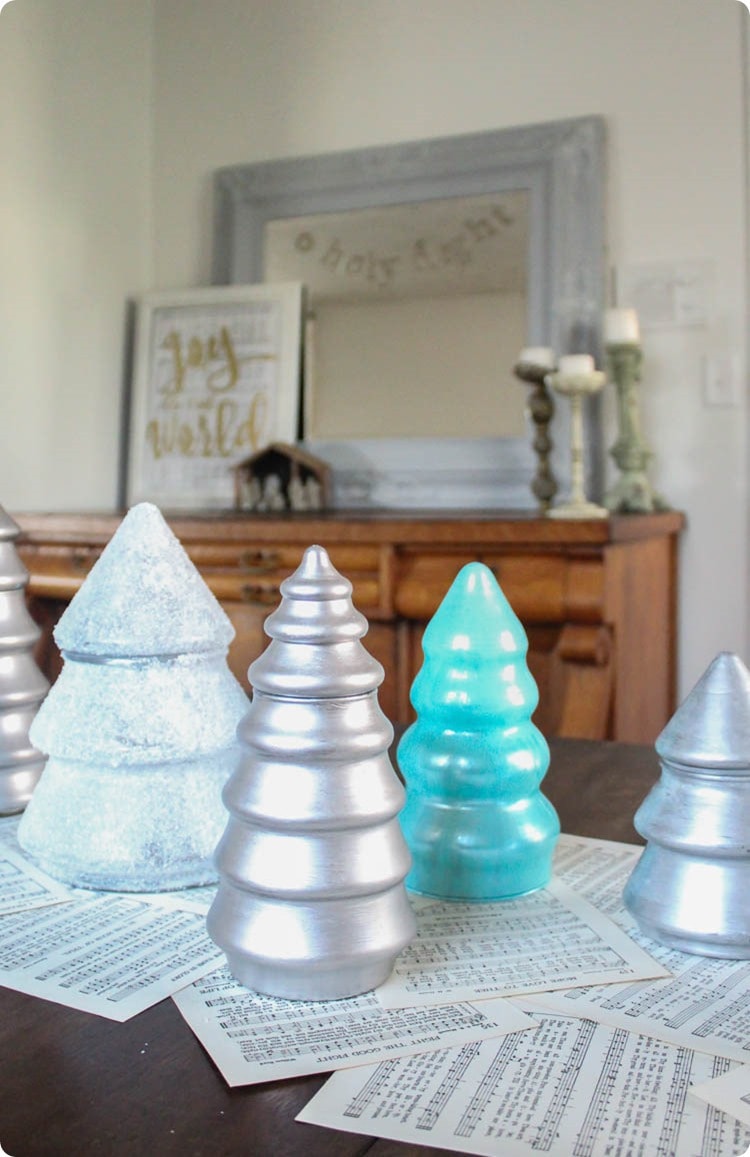 And in the corner, a simple glittered banner, my DIY glittery nativity, and the DIY Joy to the World print I made last year using an inexpensive engineering print.
(You can get the details on the print and get a free printable to make your own here.)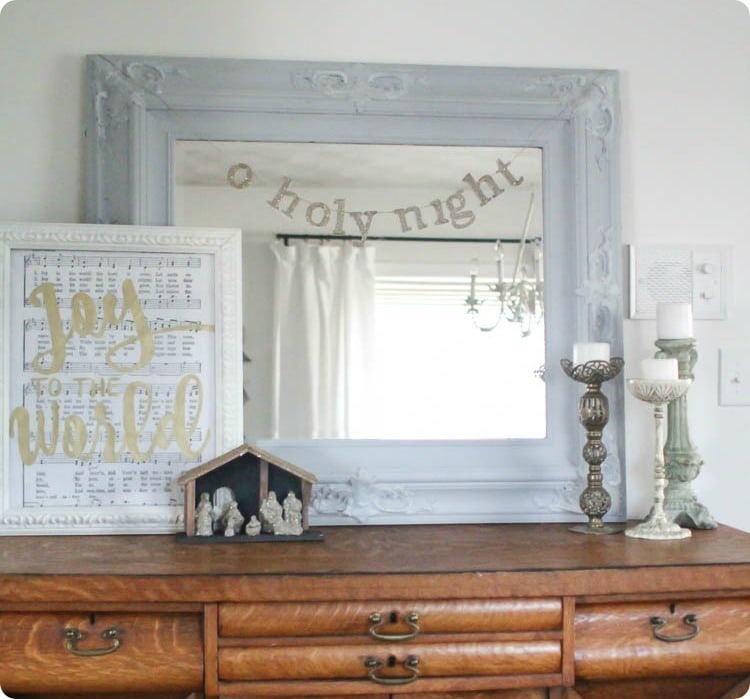 And the final touch – my upcycled advent calendar.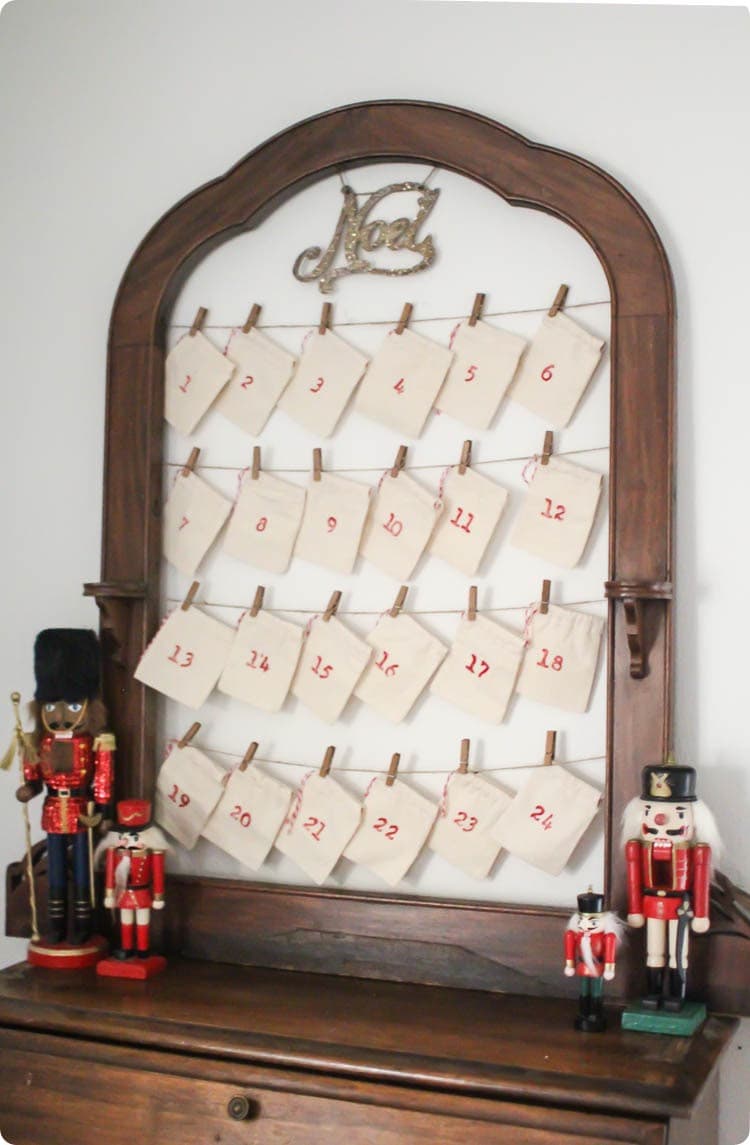 We've never had an advent calendar before but now that my boys are getting older, I know they are going to love it.
I made it using another old dresser mirror frame, a pack of muslin favor bags, and a glittery Noel ornament. I can't wait to fill this with candy and simple Christmas activities to do each day.
(And I can't wait to see how long we can make it without forgetting a day. I'm hoping to make it at least the first week!)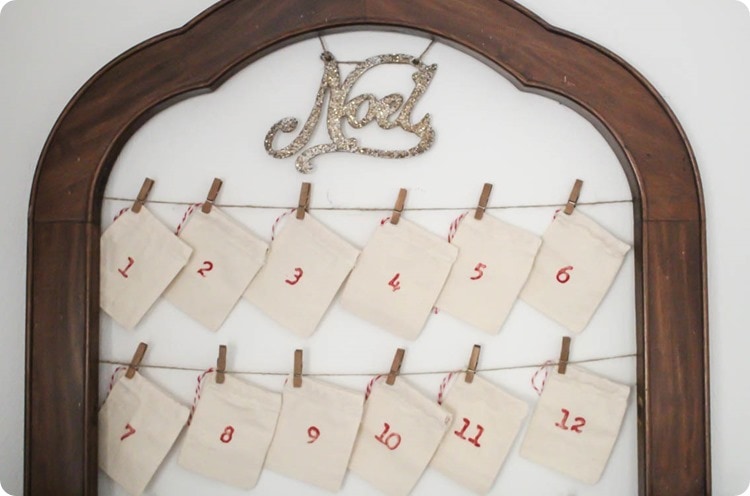 And that's my home. Thanks so much for visiting!
Now I'm ready to cozy up by the fire with a cup of hot chocolate and watch The Grinch!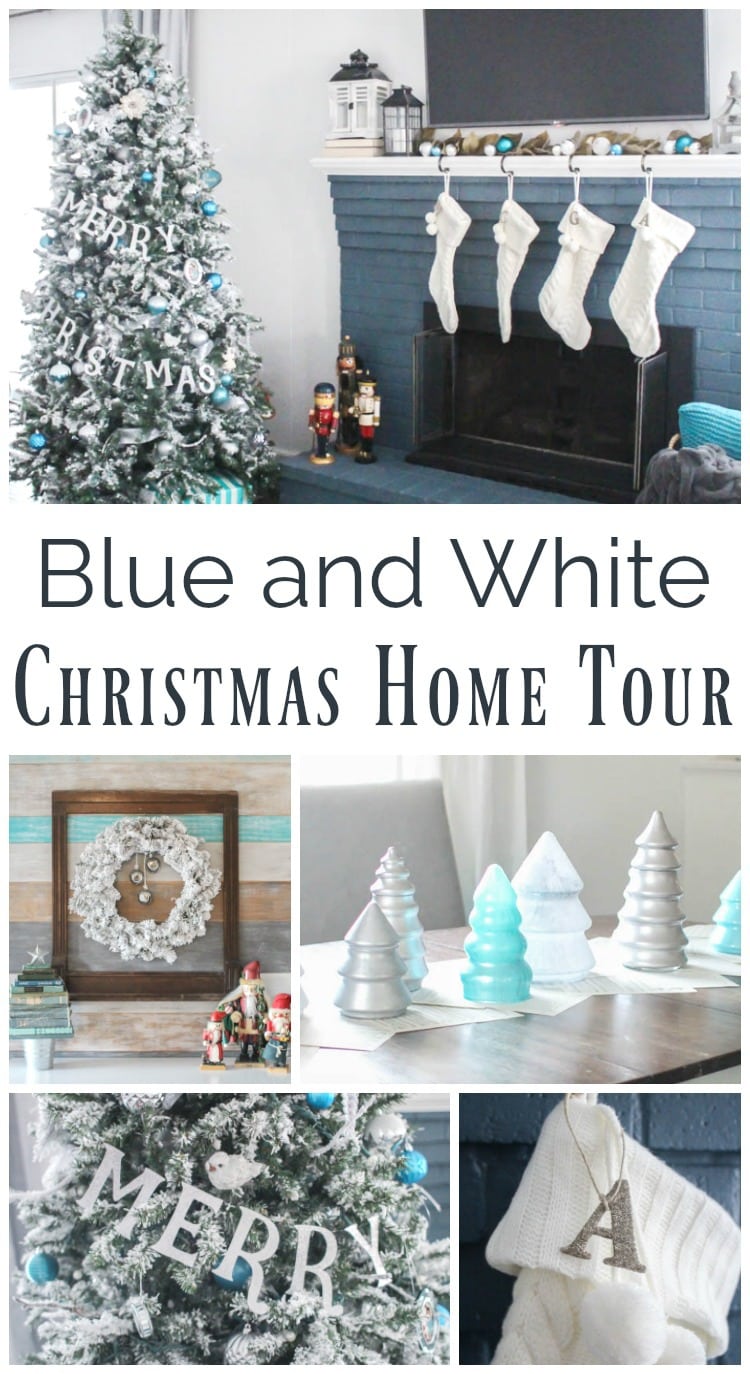 Merry Christmas!