Today I'm sharing how easy it is to make your own DIY flocked wreath that is perfect for Christmas and all winter long.
I seem to be a bit obsessed with flocking at Christmas. A couple of years ago I flocked our artificial Christmas tree and I am still completely in love with it.
This year I decided to try something new and flock a wreath.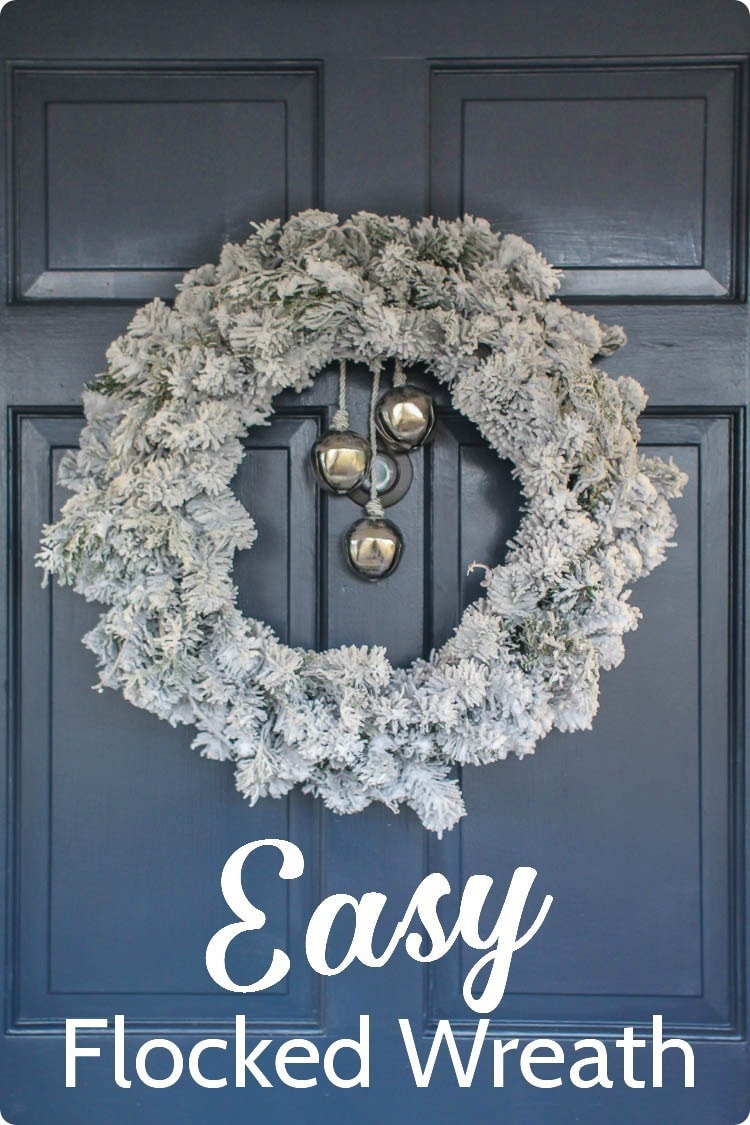 I wasn't completely sure how it would turn out, but it's even more beautiful than my tree! I can't wait to show you how easy it was!
This post contains affiliate links which means if you make a purchase after clicking a link I will earn a small commission but it won't cost you a penny more. Click here to see my full disclosure policy.
Materials for Flocked Wreath
How to flock a wreath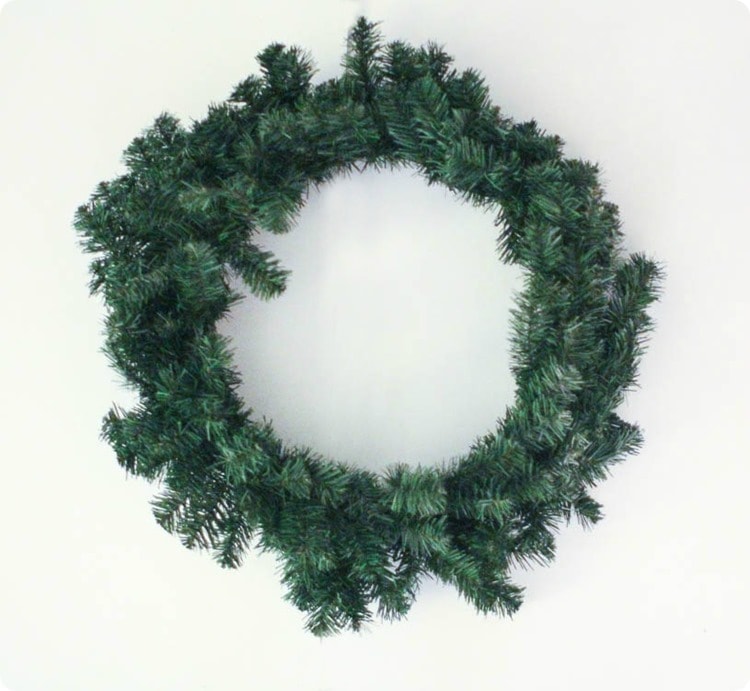 I started with a very basic wreath.
It wasn't particularly attractive to begin with, but the flocking made a huge difference.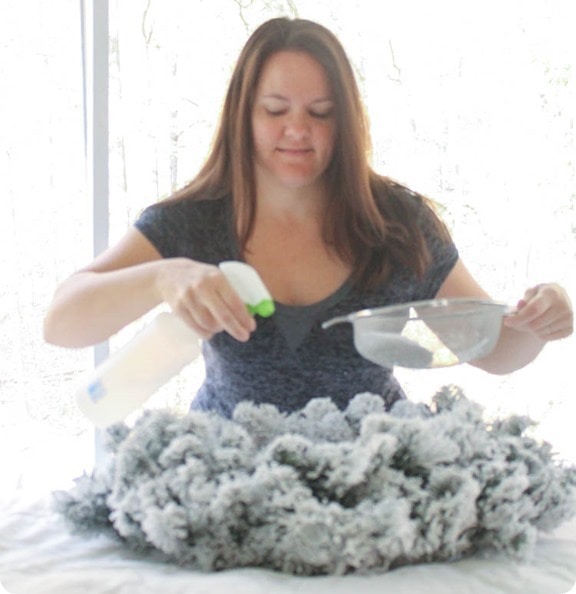 Flocking something is actually very easy.
Be sure to put some type of dropcloth beneath your work area before you begin.
Then simply spray water on the wreath and sift flocking powder onto it. Give a few more mists of water to help set everything and let it dry for a few hours.
It's that quick and easy.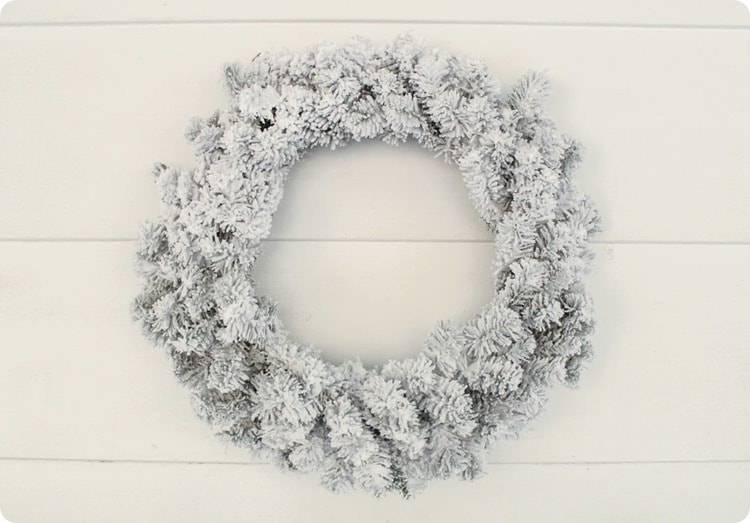 Without adding a single other thing, it already looked a million times better!
But since I used a very basic wreath, I wanted to make it a little more interesting. You could easily buy some pretty Christmas picks to add, but I decided to go the free route.
I simply took my garden shears outside and cut bits of vine and cuttings from some evergreen shrubs.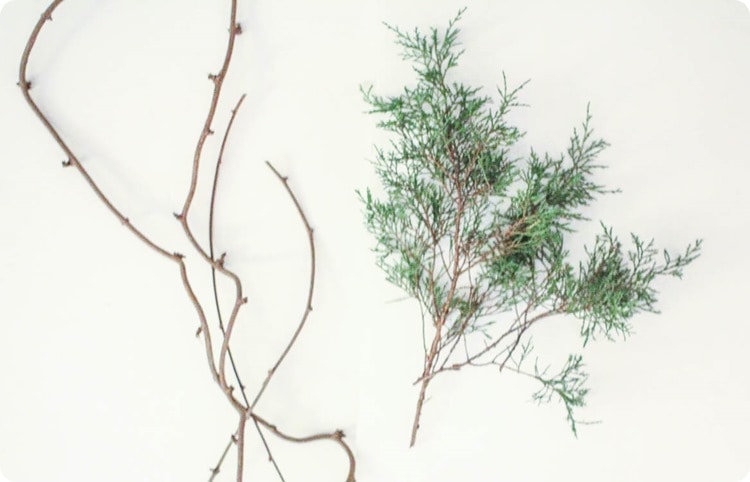 My husband laughed when I told him I used greenery and branches from the yard. But wasn't all real Christmas greenery originally cut fresh from outdoors?
There's no reason not to use what's in your yard, even if all you have is a few broken branches!
I flocked the vines and branches in the exact same way as the wreath.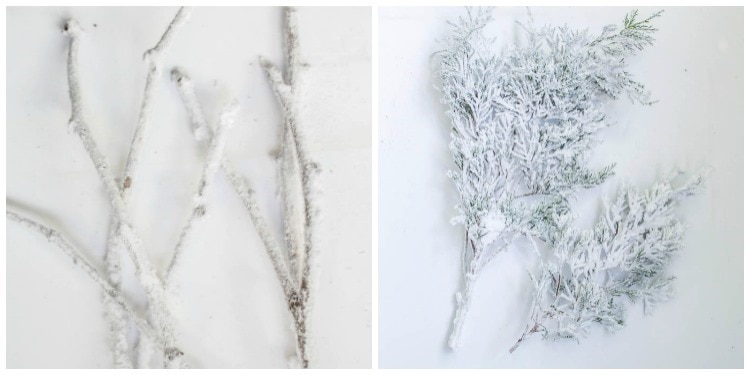 Then I simply stuck them in the wreath to give it texture.
Because I flocked them separately, it will be easy to remove them later if they wilt too much as they dry.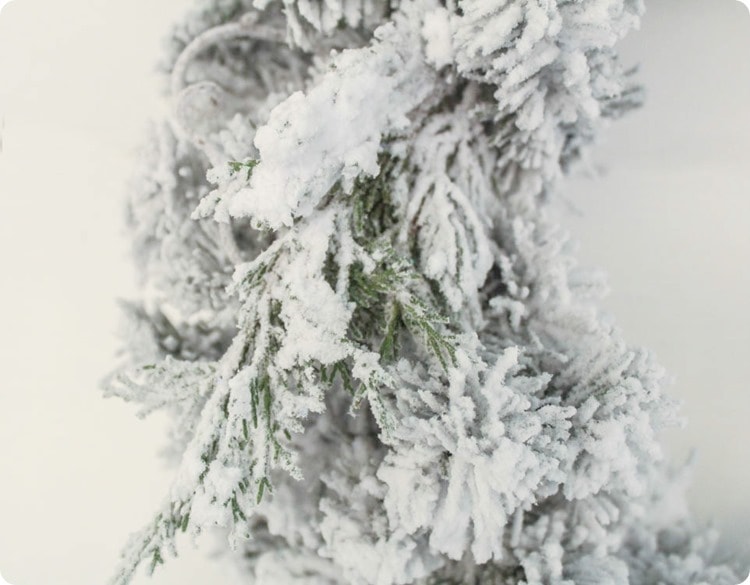 I've had people ask about using spray snow or something similar instead of flocking powder. But I can guarantee nothing is as beautiful as real flocking.
It does cost a bit more, but I have used the same 5 lb box of flocking to flock my tree, flock this wreath, and flock quite a few branches and clippings and still have plenty left in the box so it goes a long way.
If you only want a small amount for a few small projects, you can also buy a smaller box much cheaper.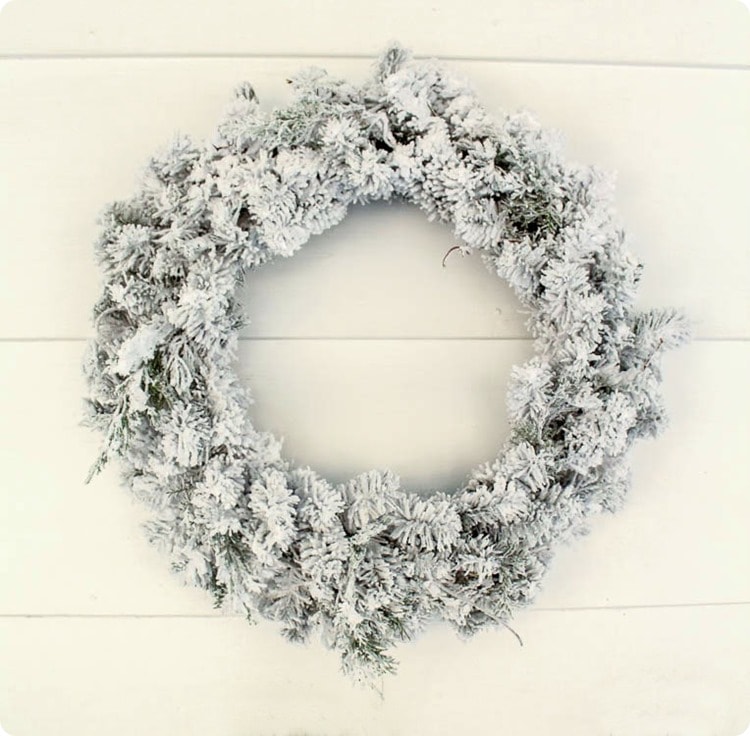 It was beautiful but it needed a little something more, so I added a trio of jingle bells to the center of the wreath. (My bells were originally part of a door knob hanger, but any large bells will work.)
The wreath looks beautiful on my front door.
I love that this wreath is beautiful for Christmas but will also work perfectly the rest of the winter.
This year I used lots of repurposed and nontraditional colors in my Christmas decorating and I love it! You can see the rest of my home decked out for Christmas here.
If you're looking for more details on all things flocking, I've got you covered with the posts below: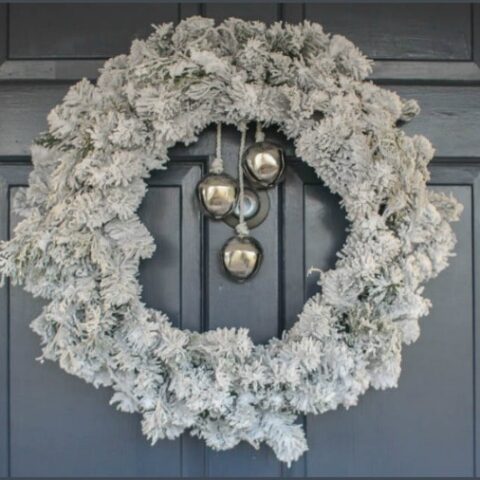 Easy DIY Flocked Wreath
Yield:
One Flocked Wreath
Make a gorgeous DIY flocked Christmas wreath using flocking powder and a water bottle. It couldn't be easier!
Have a wonderful Christmas!

Google Web Story: DIY Flocked Wreath