When I first started painting furniture, the thing that frustrated me the most was how impossible it seemed to get a smooth paint finish. No matter what I did, I could see big bad brushstrokes all over the place. Since then I've learned a thing or two about painting. It is possible to get a smooth finish with a paint brush or paint roller, but you have to have the right paintbrushes.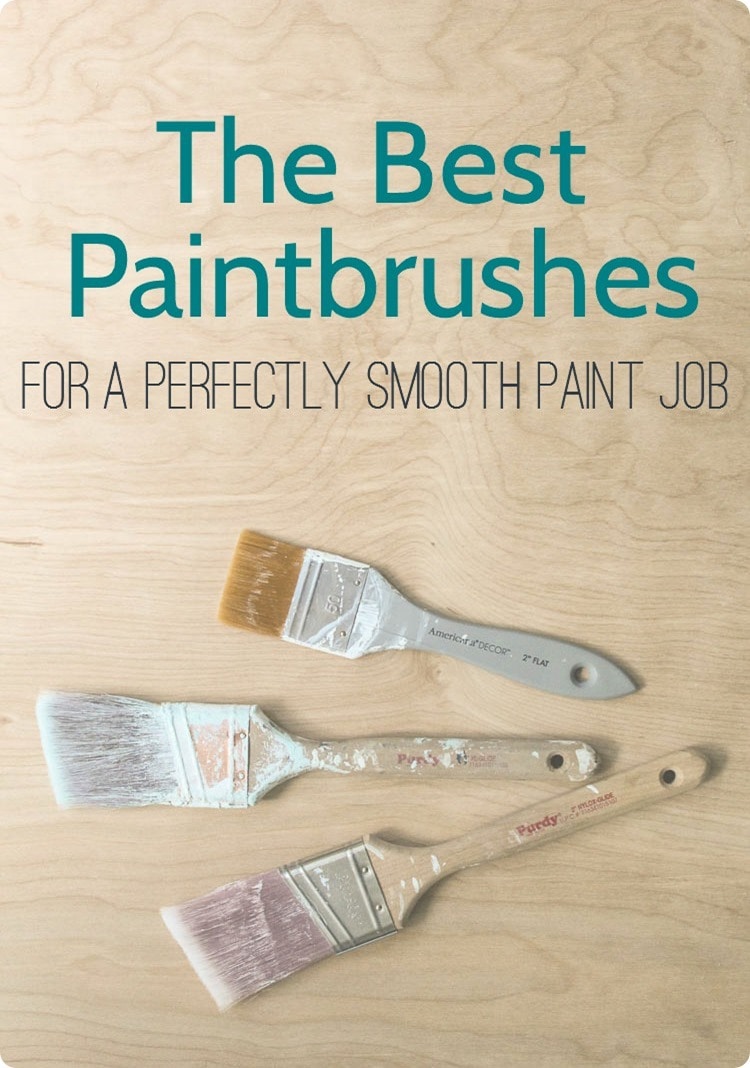 This post may contain affiliate links for your convenience. See my full disclosure here.
Let me just say right now, I am a perfectionist. If I'm going to take the time to paint something, I want it to look good. Really good. You can totally slap paint on with any old paintbrushes. But if you want it to look amazing, you need the good stuff
First and most importantly, all paintbrushes are not equal. Not even close. I love to save money and get a good deal, but even I have learned that cheap paintbrushes are not the way to go. They are cheap because they are made of cheap materials and the bristles are rough. It is pretty much impossible to get a truly smooth paint finish with a cheap paintbrush.
For real. Check out this difference. The paint on the left was painted with a no-name cheapo paintbrush and the paint on right was painted with one of my favorite brushes.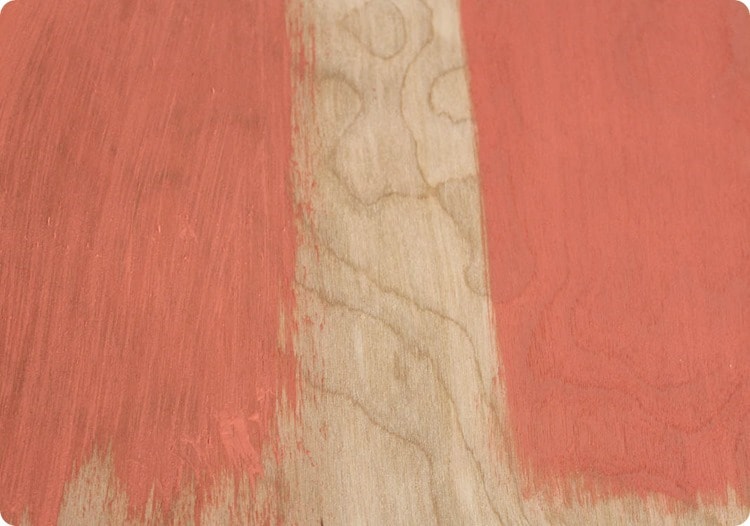 After trying a lot of paintbrushes, I have found three paintbrushes that I truly love for getting a smooth finish.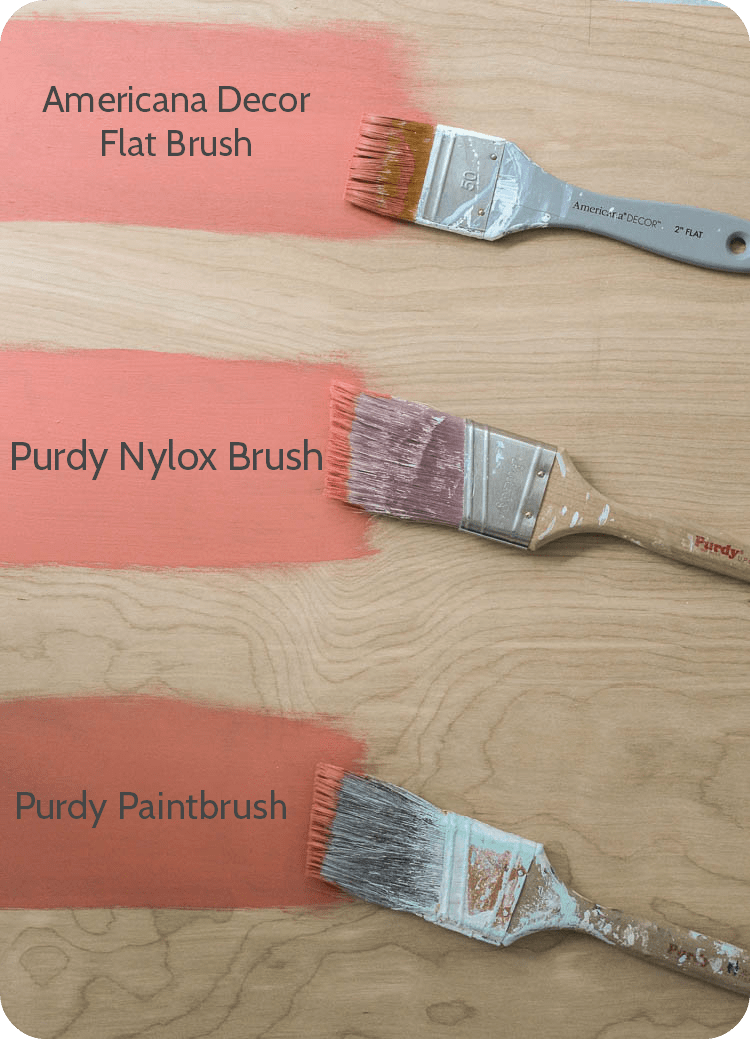 Americana Décor Flat Brushes: I just recently started using these brushes after painting my kitchen cabinets. They don't hold quite as much paint as the Purdy brushes but the finish is super smooth. These are amazing when you really want a perfect finish.
Purdy Nylox Brushes: This brush gives an amazing finish when working with waterbased products like latex paint and polyacrylic. It glides on smoothly and comes in several different sizes.
Purdy Paintbrushes: Even though I love Purdy's nylox brushes, regular Purdy paintbrushes are almost as good and are a bit less expensive. They are workhorses that are just as good for cutting in when painting walls as they are for painting furniture.
I know that some people swear by foam brushes. Personally, I am not a fan. They tend to wear down very quickly and they also don't hold as much paint as other paintbrushes.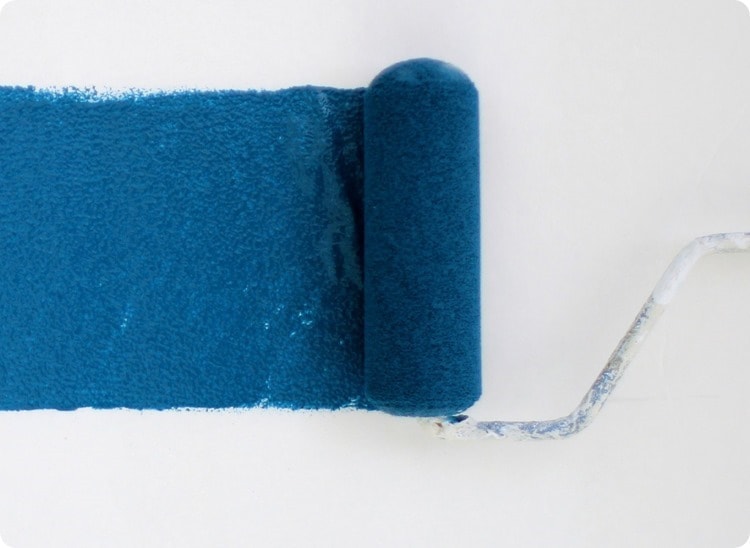 On the other hand, foam rollers are excellent for painting large flat surfaces like table tops and cabinet doors. Foam rollers can cover large surfaces much more quickly and efficiently than a paintbrush alone. The big fluffy rollers you use for painting walls are not going to work for this. Instead you want a small high density foam roller. I haven't really found a lot of difference between different brands of rollers, just make sure yours is labeled as being for very smooth surfaces.
Of course, even when you are using a fantastic paintbrush, painting technique still matters. I've seen all kinds of disastrous paint techniques. I've seen people pour a puddle of paint right onto their furniture and then spread it around with their brush. I've seen people paint a little here, a little there until eventually the whole piece is painted. And I've seen people paint in all different directions. Don't do any of that if you want a smooth finish.
Here is what you do want to do.
Dip your brush in the paint. It should be wet but not dripping. Then begin painting at one edge of the piece, brushing the paint back and forth in one direction. Work your way across the surface until it is completely painted.
If you are using a roller, the process is the same. Start in one corner, paint in one direction.
Once you've finished a coat of paint, don't touch it! It is so tempting to notice all the spots that aren't quite perfect and want to just give them a little touch up. Don't do it. Once the paint starts to dry, it becomes tacky and if you touch it or brush it, the paint won't smooth back out.
Once the paint has totally dried, you can repeat the whole thing for the second coat.
Whether using a brush or a roller, when I want an extremely smooth finish, I like to lightly sand the surface with 320 grit sandpaper and then very lightly paint one last coat with a brush. (This is the process I used when painting my kitchen cabinets a few weeks ago and they turned out amazing.)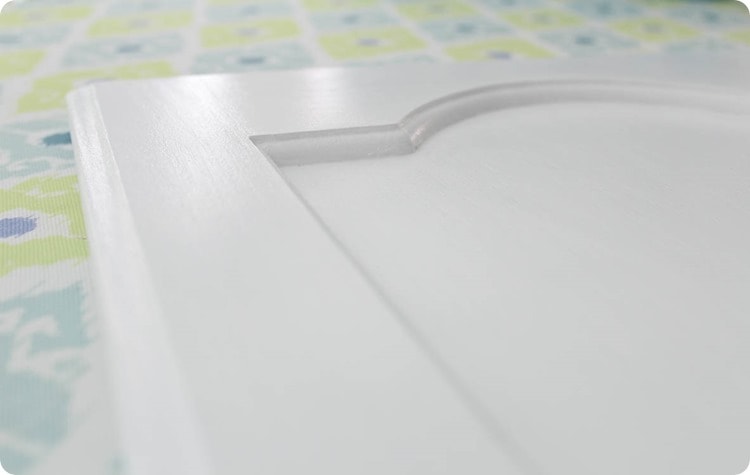 And if you want to see my methods in action, here are a few more pieces I used my smooth-painting ninja skills on:
Vintage Dresser Bathroom Vanity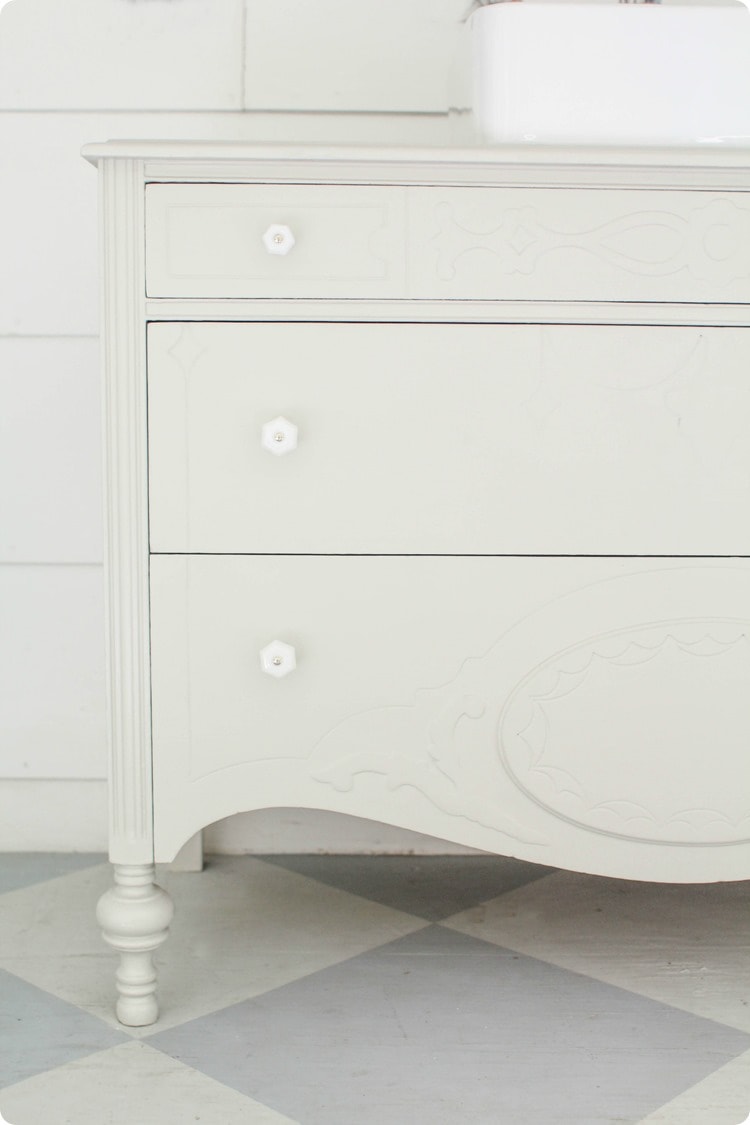 Antique Vanity turned into Nightstands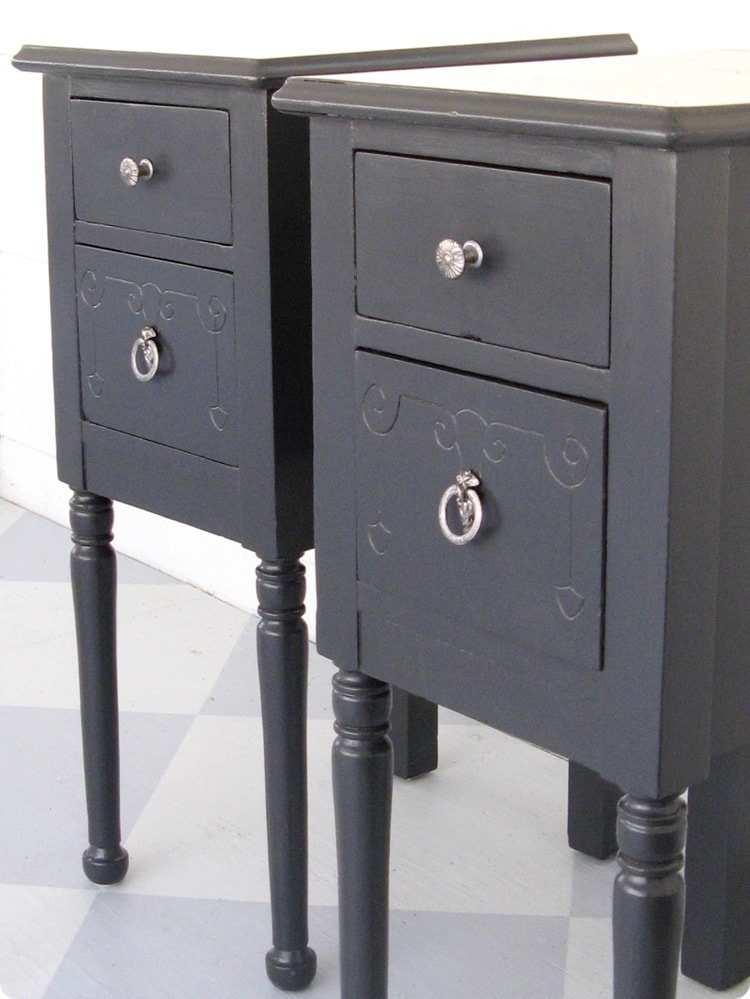 Charcoal and Turquoise Cabinet