Nothing says Christmas like Christmas music. And even though I love some of the new Christmas music out there, to me there is nothing like the classic Christmas carols I've been singing since childhood. So finding a way to incorporate some of those beautiful classic songs into my Christmas décor as Christmas carol art is a mega win for me.
Here in the South where I live, thrift stores and estate sales are full of old church hymnals. And guess what you can find in pretty much any hymnal? That's right – Christmas carols!
I think music itself is beautiful. And no, this time I'm not talking about listening to music. I think music looks really beautiful – as in the notes and bars and all that technical stuff. So I decided to take an old hymnal, choose a few favorite songs, and go BIG. Because I basically always think bigger is better. (Don't worry if you don't have your own vintage hymnal, I've got you covered with some awesome free printables at the end.)
This post contains affiliate links – you get to buy stuff you want and support future DIY projects on Lovely Etc. at the same time. See my full disclosure here.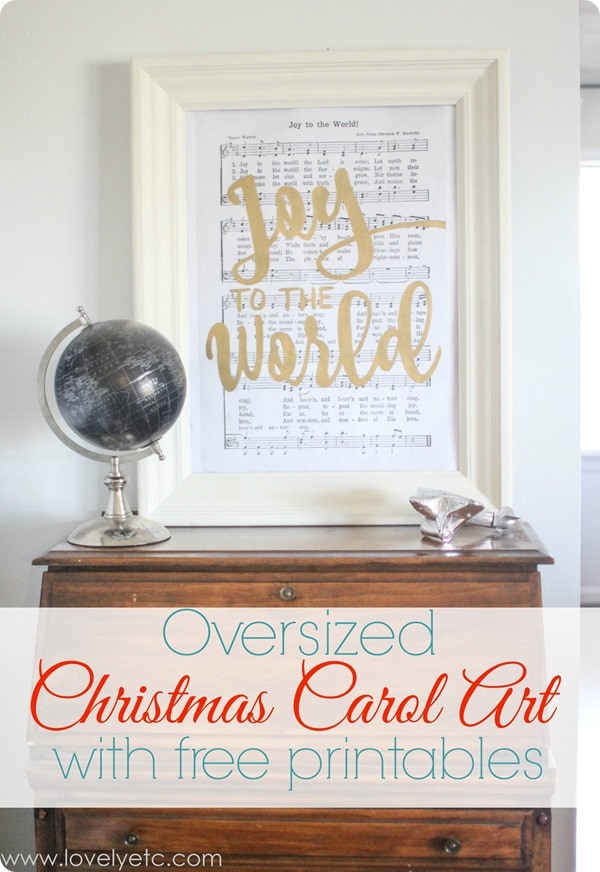 At first I thought it would be really cool to blow up some hymns into huge prints and frame them. But then I got an even better idea.
I scanned two of my favorite songs – Joy to the World and Silent Night and then added the titles with a gorgeous scripty font in Picmonkey.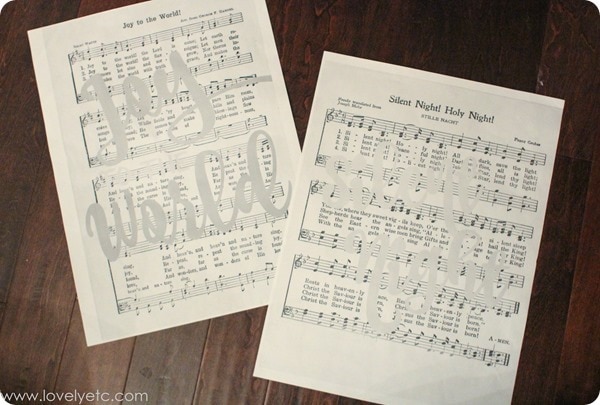 Now since I wanted to make some big art that would make a difference, I printed my songs as engineering prints at Staples. I just uploaded them online, had them printed as 18" x 24" engineering prints, and picked them up at my local store the next day. The pair was less than $4. (Seriously, what a steal!)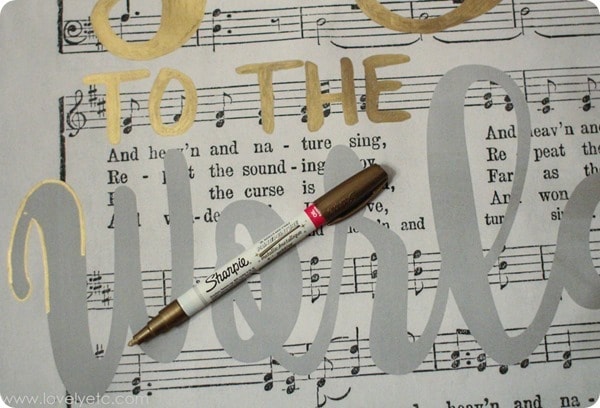 Engineering prints are black and white so I decided to add my own color with a pop of gold. I just used my beloved gold Sharpie paint pen and colored in the letters.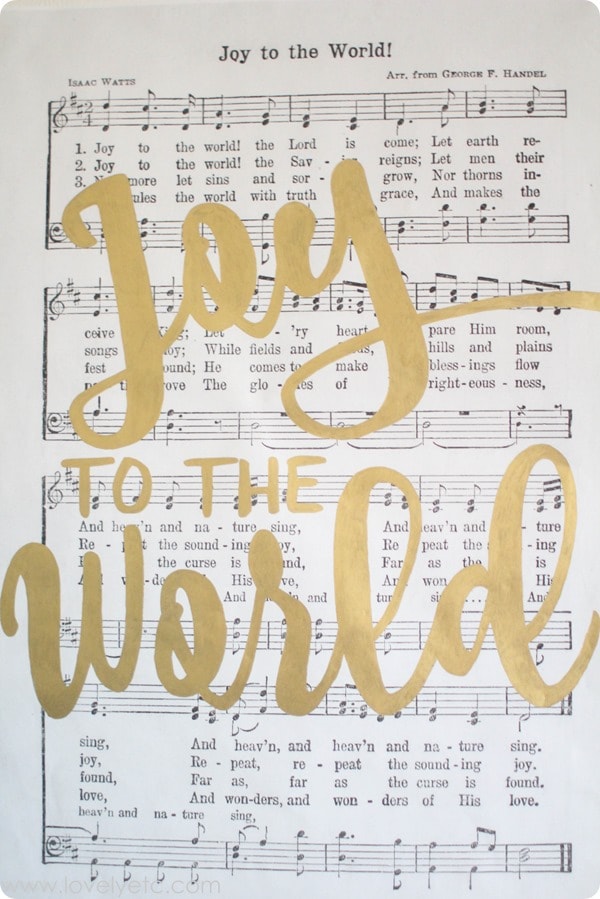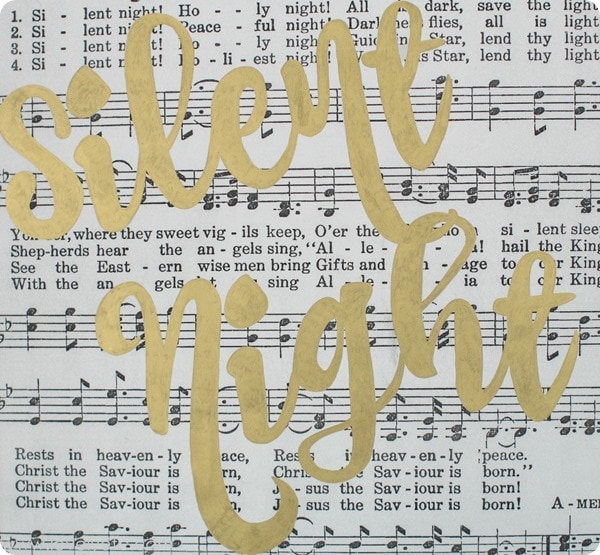 I just popped mine in some frames I already own. Which of course led to a little redecorating.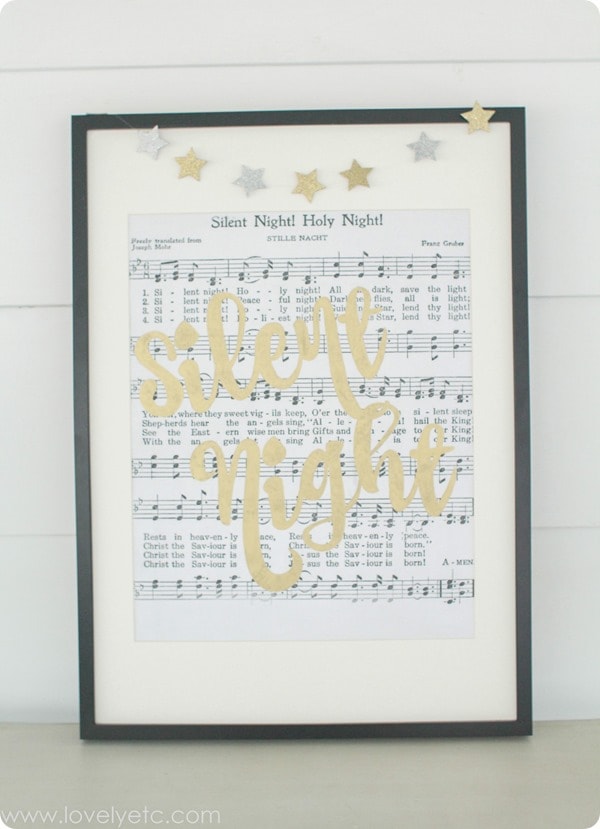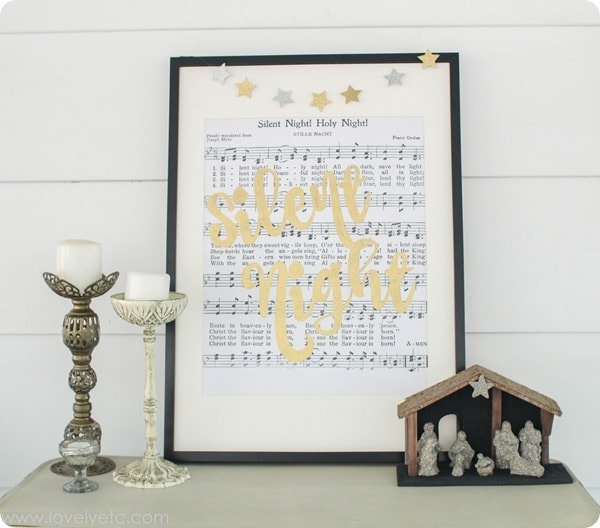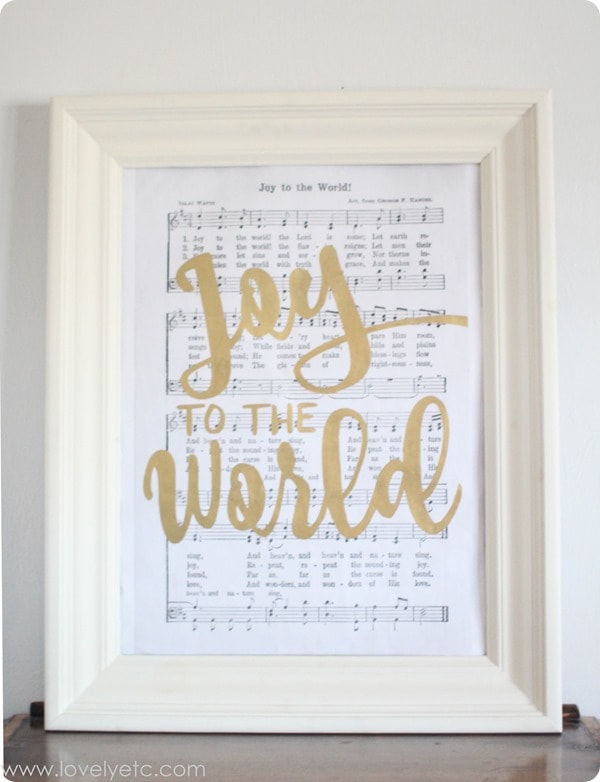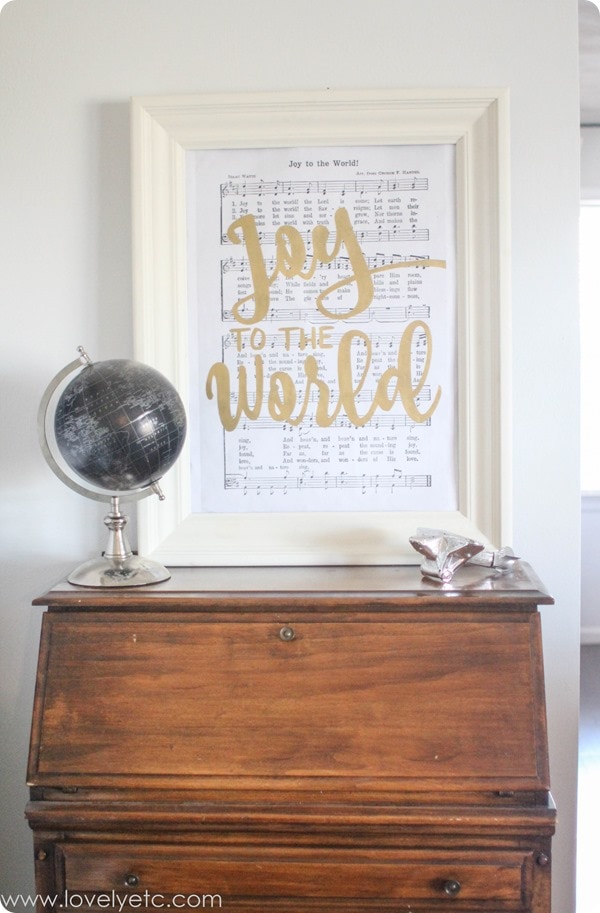 The awesome part about using prints like these as seasonal décor is there is nothing to store. When Christmas is over, just stick some other art or photos in front of them in their frame until Christmas rolls around again.
Which means you get gorgeous Christmas décor for less than $5 and with nothing to store in Christmas bins. And that is a major win in my book.
Want your own Silent Night or Joy to the World art? I've got you covered with some free printables. Turn them into huge engineering prints like I did or print them in a smaller size on your home printer. There is a version with light gray letters so you can add any color you want after printing. There is also a version with red letters in case you are printing at home and want a little color. And if you would rather just print the music without the extra writing, you can find that here.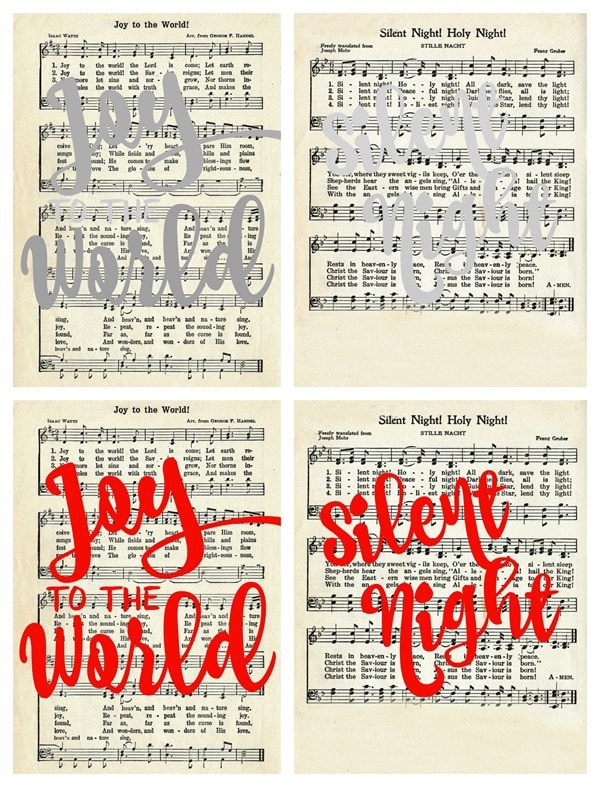 Download your copies here: