These 20 trash to treasure projects are full of creative ideas for using old junk in a completely new way. Prepare to see your junk pile in a whole new light!
Trash to treasure DIY projects are always my very favorite. There is nothing more fun than making something old and worn-out useful and beautiful again.
And absolutely nothing brings out my creative genius more than a great piece of junk that's just begging for a new purpose.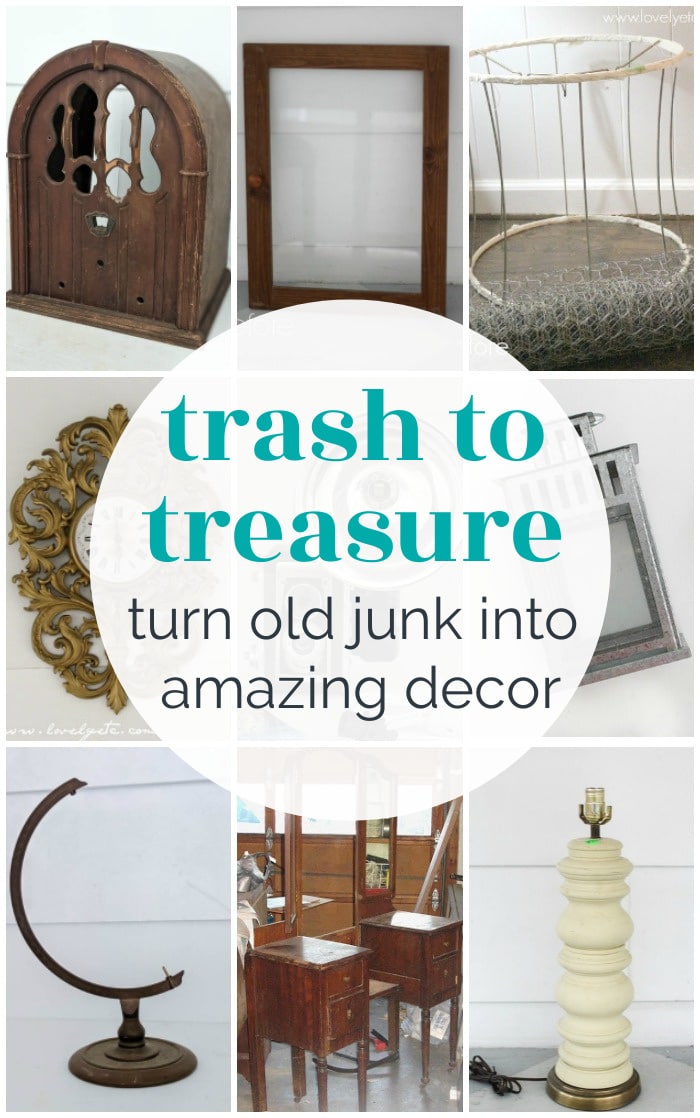 20 Genius Trash to Treasure Upcycled Projects
I've gathered 20 of my absolute best and most beloved upcycled DIY projects to inspire you to turn your own trash into treasure! You can find the sad before photos and lots more info about each project at the links below.
And now I'm seriously feeling the need to go dive into my own junk stash and find something else to upcycle!
I'd love for you to share this post on Pinterest!