This simple winter wreath is an easy way to upcycle a scarf into beautiful decor. Even better, it only takes five minutes and you can still wear the scarf when you are done with your wreath. Win-win!
I don't know about you, but this time of year always gets me in the mood to declutter. I've been cleaning junk out of closets left and right and as I was cleaning out our coat closet, I ended up with a small pile of scarves ready to donate. I think scarves look super cute and cozy on other people but I've come to accept they just don't look great on me (and my short neck). I added most of my scarves to the donate pile along with a bunch of other things we no longer need, but I couldn't help saving one to repurpose. (Any other upcyclers find it really hard to let go of things you know you could reuse?)
I considered repurposing the scarf as a pillow cover, but it wasn't quite wide enough. Luckily inspiration struck and I decided to transform it into a beautiful winter wreath instead. I've got a thing for non-traditional wreaths and now that Christmas is over, I've been wanting to make a great non-Christmasy wreath to see us through the rest of winter.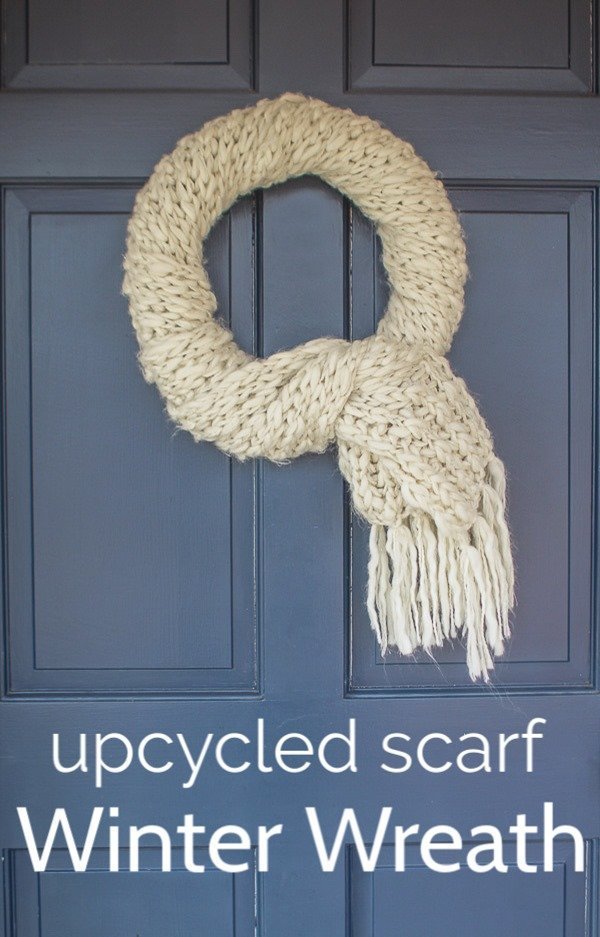 This post contains affiliate links which means if you make a purchase after clicking a link I will earn a small commission but it won't cost you a penny more. Click here to see my full disclosure policy
Materials
Knit Scarf
Scrap of Ribbon
How to Make a Winter Wreath from an Upcycled Scarf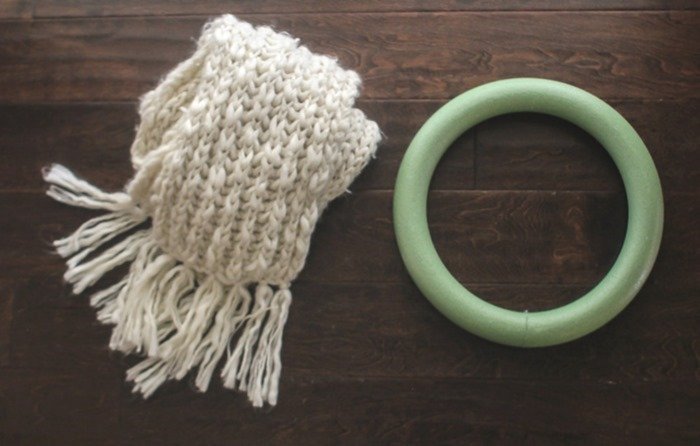 This is really incredibly easy to make and only takes a few minutes. Pull one end of your scarf through the center of the wreath form.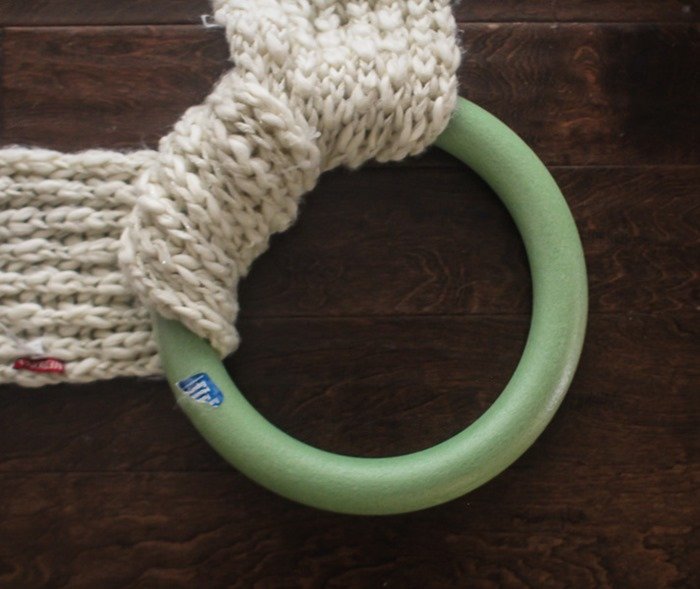 Wrap your scarf around the wreath until most of the wreath form is covered. Be sure to pull your scarf out as flat and wide as possible as you are wrapping to help ensure it can cover the entire wreath form.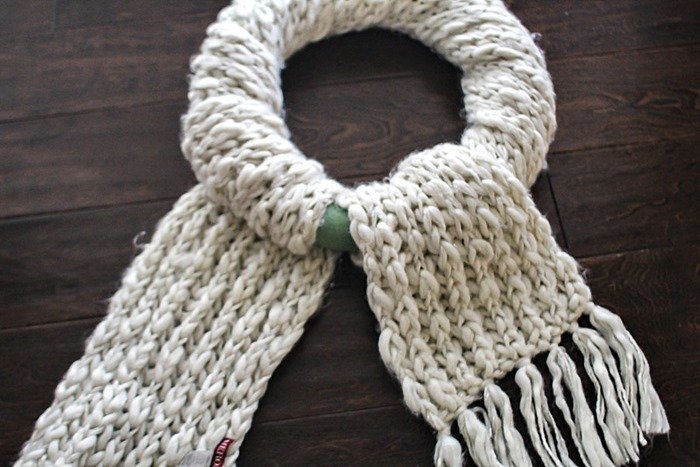 You should be left with the two ends hanging free. Adjust the scarf so that the end emerging from underneath the scarf form is slightly longer than the other end.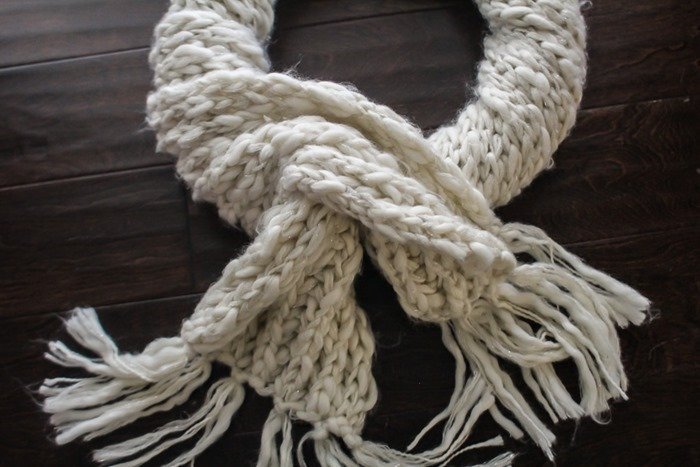 Take the longer end, twist it one time, and then lay it over the other end.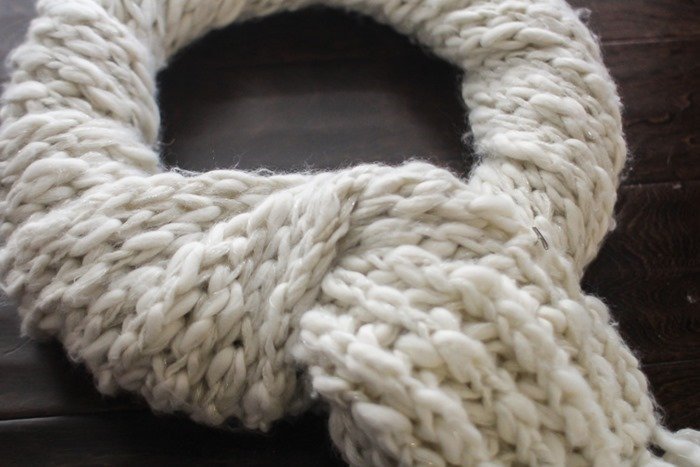 Once you like how your ends are arranged, use a couple of T-pins to pin the ends in place.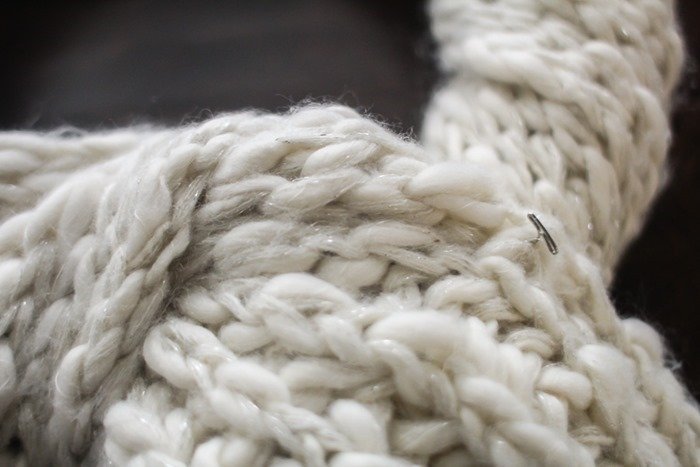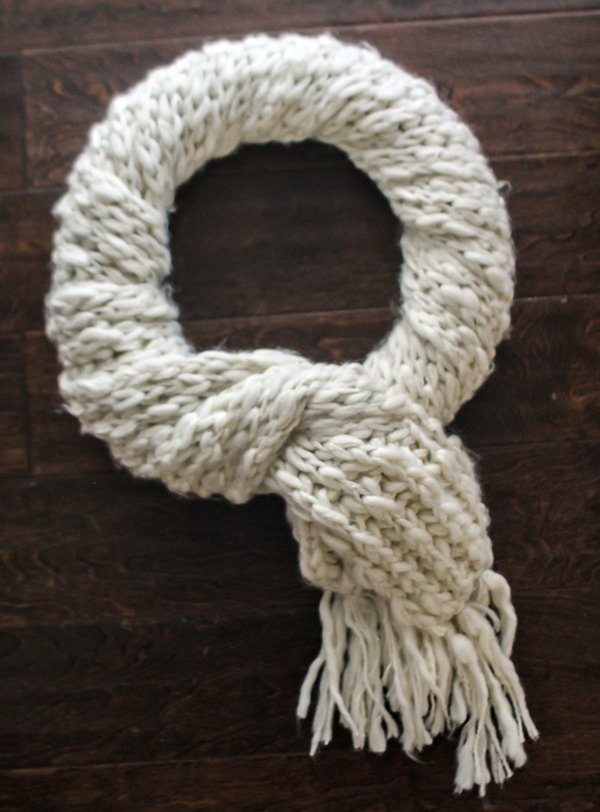 Turn the scarf over and use another T-pin to attach a small loop of ribbon to the back of your wreath for hanging.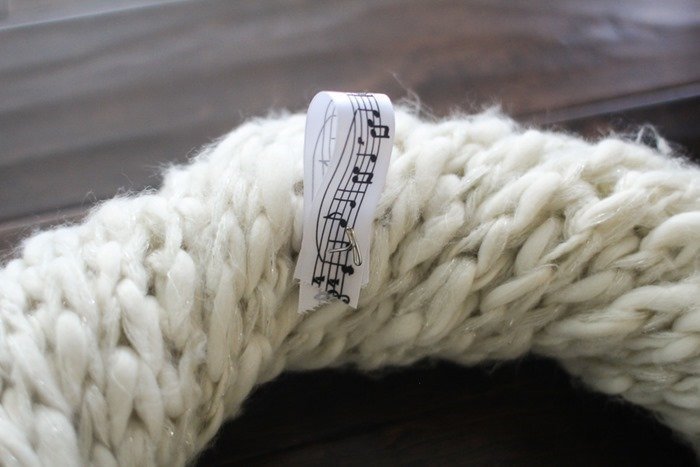 Now you are ready to hang it on your front door, your wall, or your other favorite wreath-hanging spot.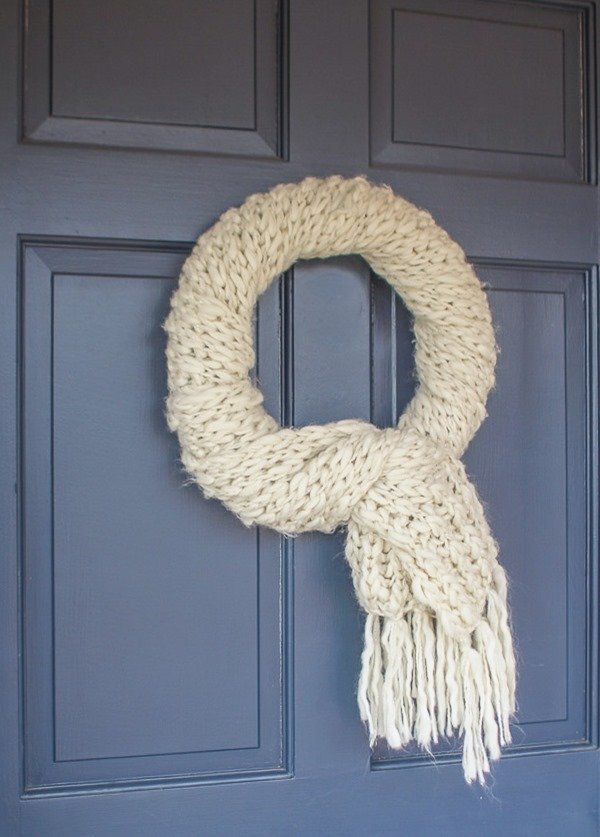 Seriously, what a cute five minute DIY winter wreath!
And if you get tired of your wreath and would rather have the scarf instead, simply unpin it and it is good as new.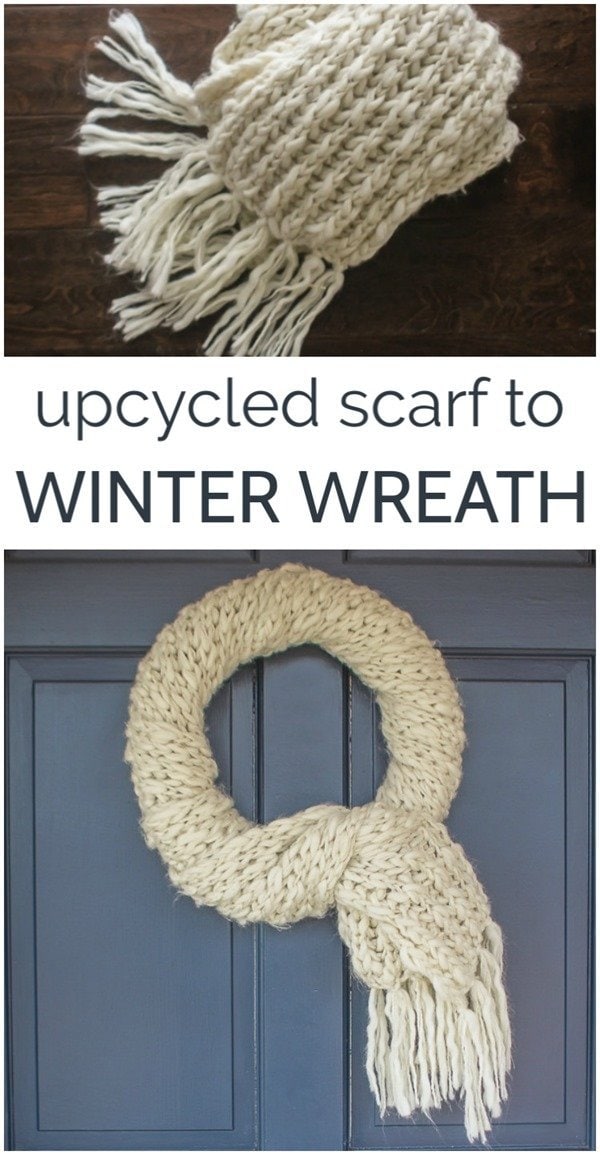 As I said, I've kind of got a thing for non-traditional wreaths. You won't want to miss these other favorites as well: