Nothing is more satisfying than repurposing old junk into something beautiful and useful! It has been far too long since I've shared a good upcycle idea and today I'm thrilled to share my latest upcycled creation – an upcycled globe stand light.
World globes are one of the things I just can't seem to pass up when I'm thrifting. I've used globes in different parts of our home throughout the years. Currently, my 4 and 6 year olds have a pretty sweet globe collection in their shared bedroom.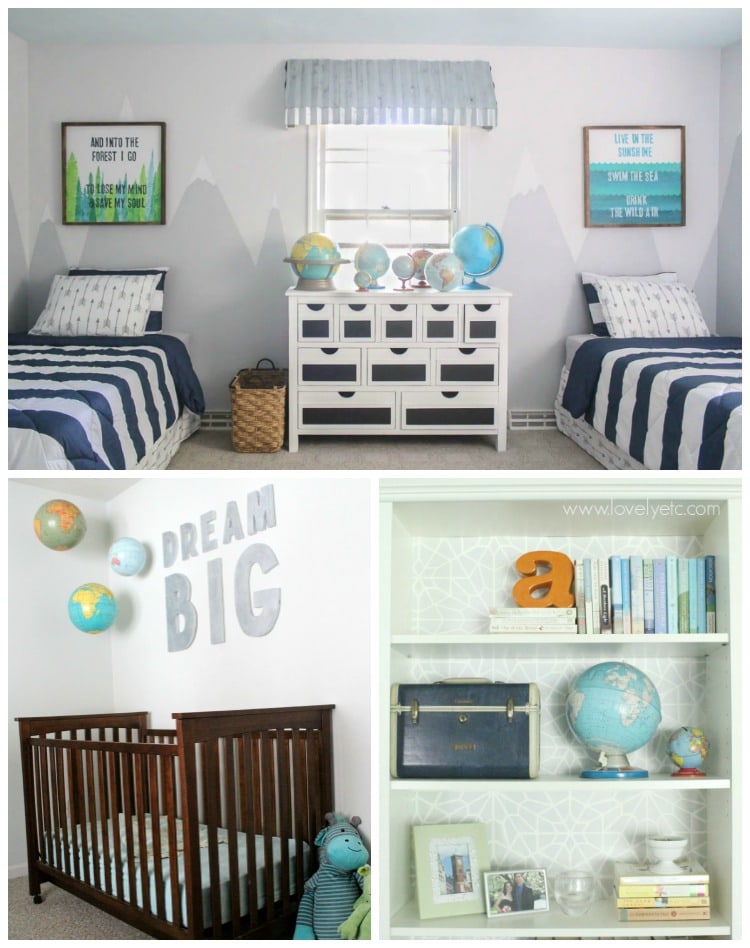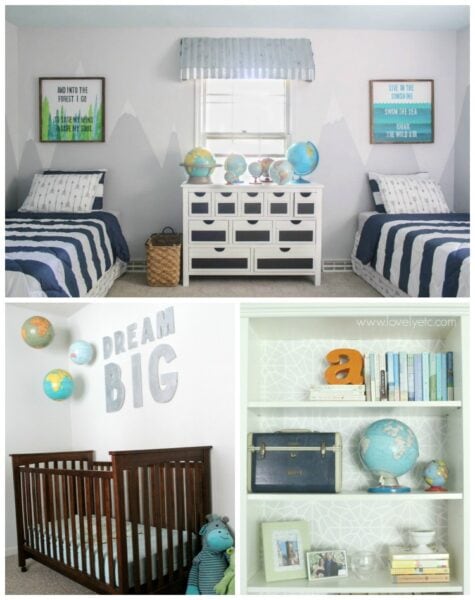 Boys shared room reveal, Hanging globes in nursery, Stenciled IKEA bookcases
And one of my favorite upcycles ever is my paper towel holder made from an old globe stand.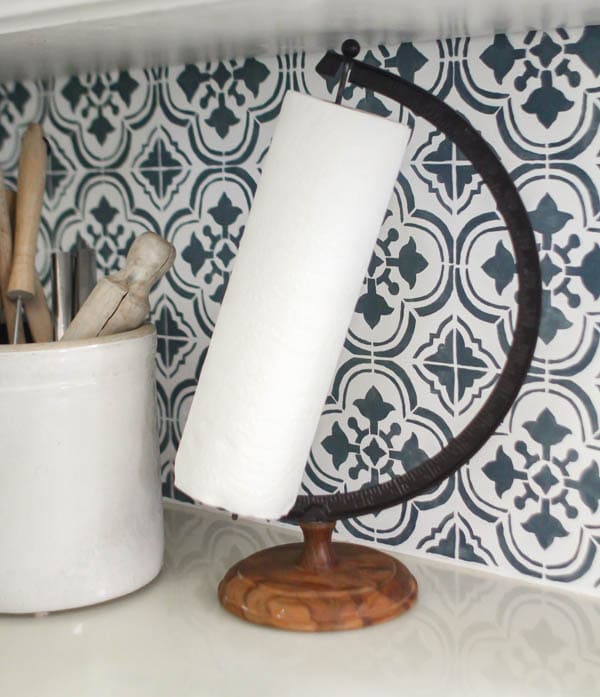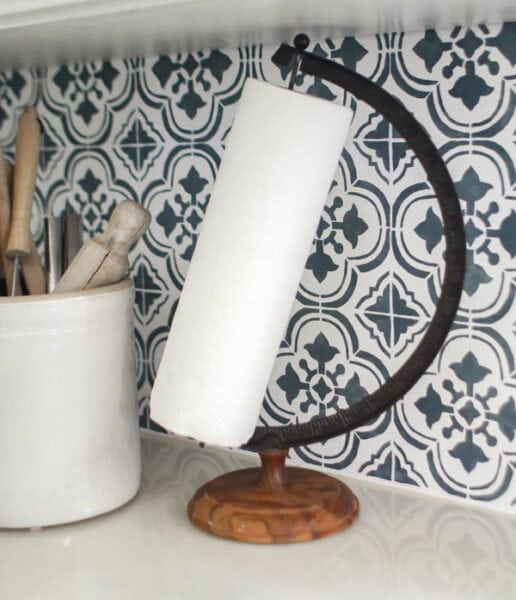 So when my boys broke another globe from my stash, leaving me with an empty globe stand, I wasn't too upset. In fact, I was secretly a little excited…of course, I didn't tell them that!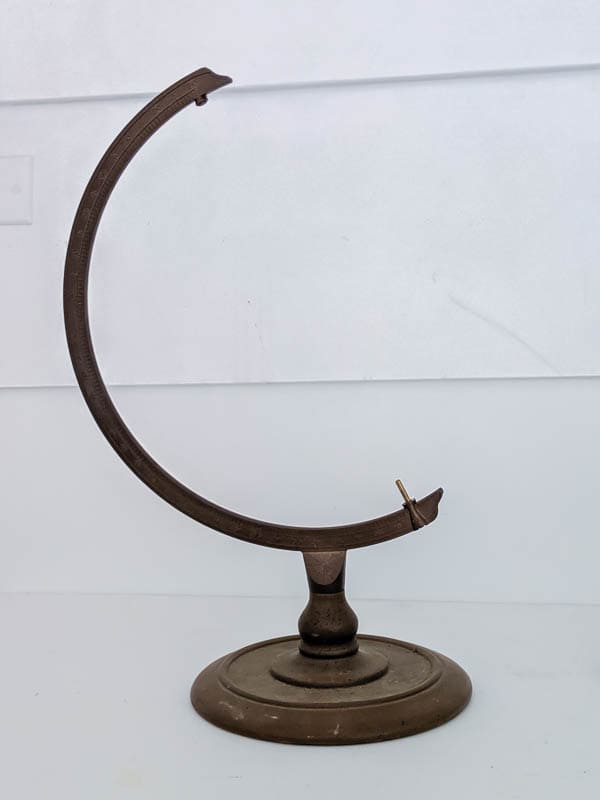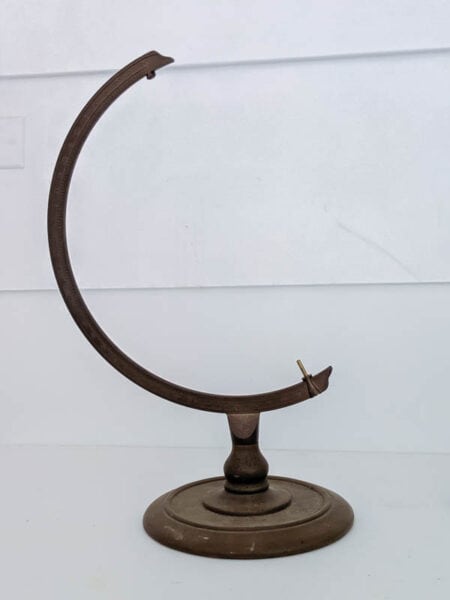 After a few weeks of scoping out my new globe stand and trying to imagine all of the things it could be, I decided it would make a beautiful light. And I was right!
I adore how it came together. A bit modern. A bit industrial. And incredibly easy to put together.
So if you are ever lucky enough to have a cute globe stand, here's the scoop on turning it into a fabulous lamp.
This post contains affiliate links which means if you make a purchase after clicking a link I will earn a small commission but it won't cost you a penny more. Click here to see my full disclosure policy.
Materials for Upcycled Globe Stand Light
Globe stand – If you don't already have one, keep an eye out for globes at thrift stores, yard sales, and on Facebook Marketplace. The great thing is the globe stand isn't altered in any way when making this light so you can easily transform it back into a regular globe later on.
Light Kit with decorative cord – This light kit with a black and white cord is the one I used. I love that it has an on/off toggle switch so you don't have to unplug it to turn it off.
Vintage style bulb – A great looking light bulb is really the key to this lamp since there is no shade. I used this vintage style incandescent bulb from Lowes. I especially love how the amber glass gives the bulb presence even when the light isn't on. This LED option from Amazon would also be awesome – it is the same size and color as the bulb I used with the bonus of being LED.
Black hair tie or black rubber band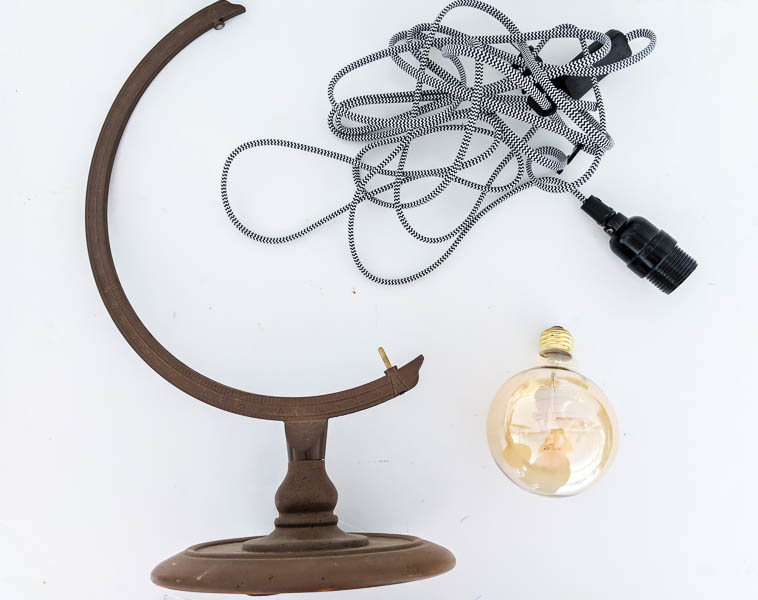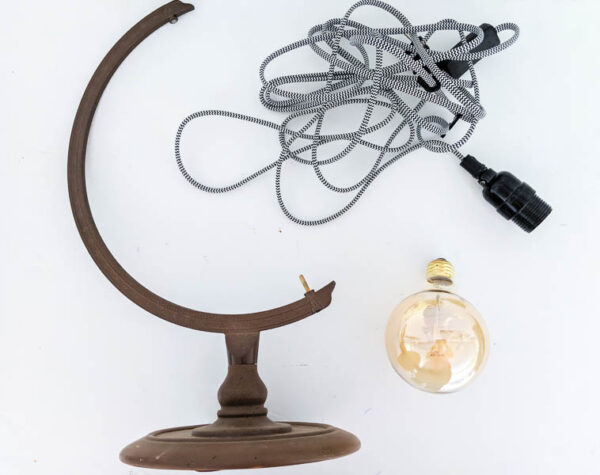 Steps
This upcycled light is super easy to put together. The hardest part by far was dreaming up the idea!
Simply wrap the light kit around the globe stand so that the light socket hangs from the top of the stand. You can wrap it neatly or leave it a bit more free-flowing. I tried it both ways and liked them both.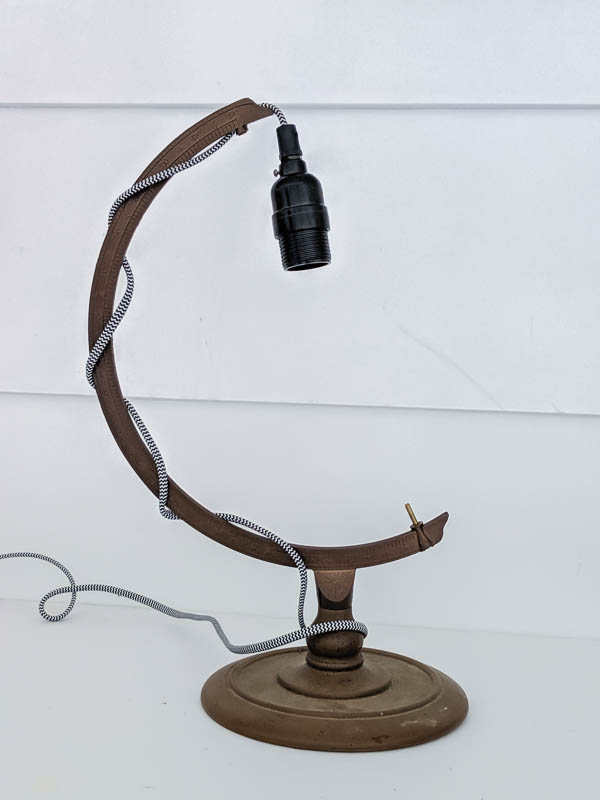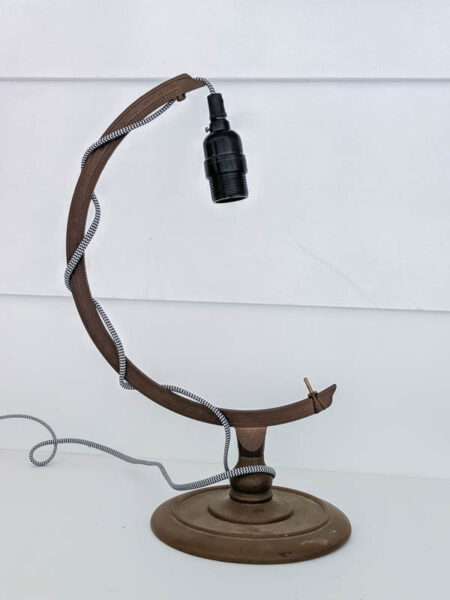 Screw in your light bulb.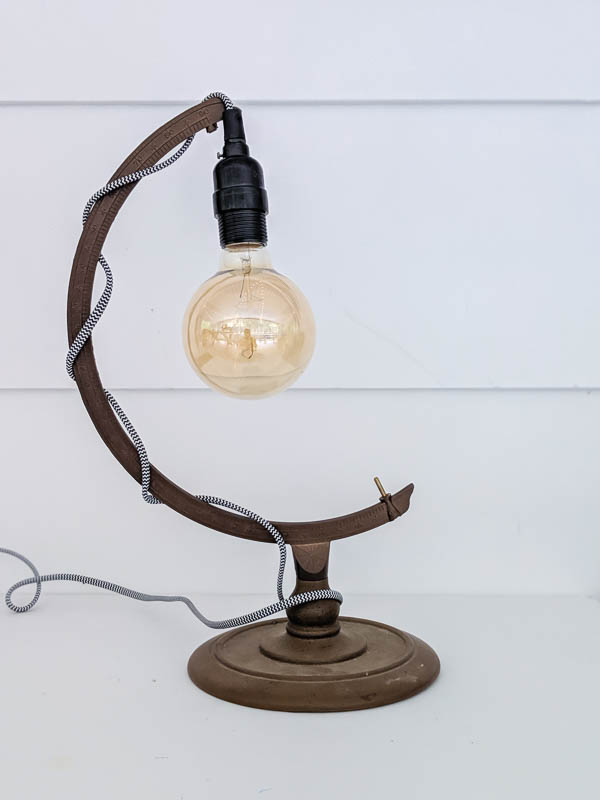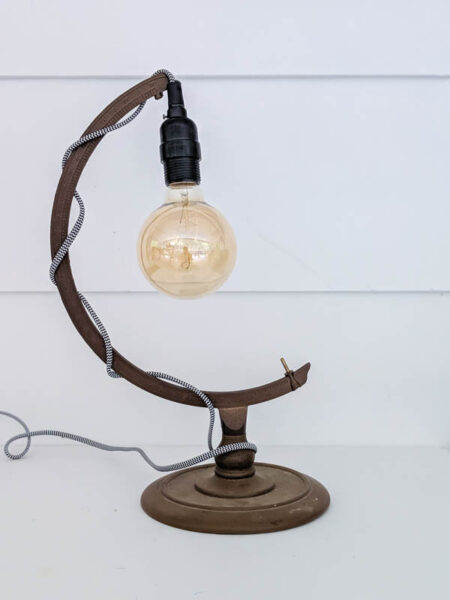 At this point I really was not a fan of how the light hung down at such a straight angle. It is such a small thing, but it kind of ruined the whole look for me and for a minute, I thought about scrapping the whole idea.
But then I started brainstorming ways to help my little light achieve the gravity-defying angle I was going for. I thought through a few different ideas and finally came up with something incredibly simple.
I wrapped a plain black ponytail holder around the light socket and the top of the globe stand to hold it in place at the correct angle. Easy-peasy.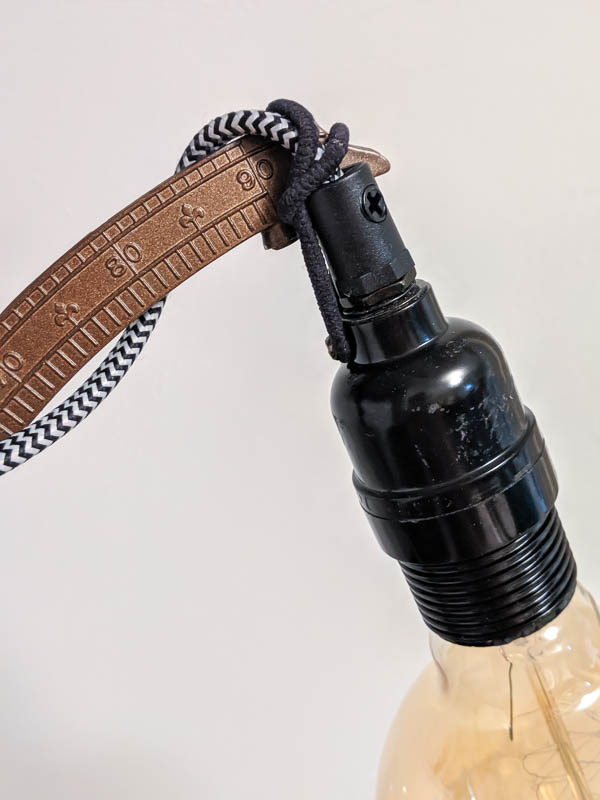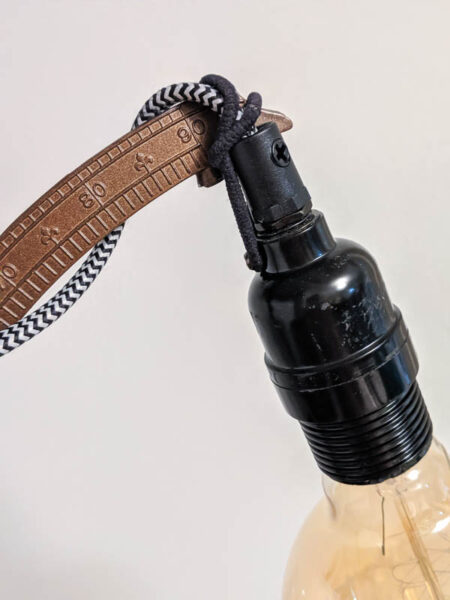 I realize some people might think using a ponytail holder to secure a light fixture is super tacky, but I prefer to call it scrappy.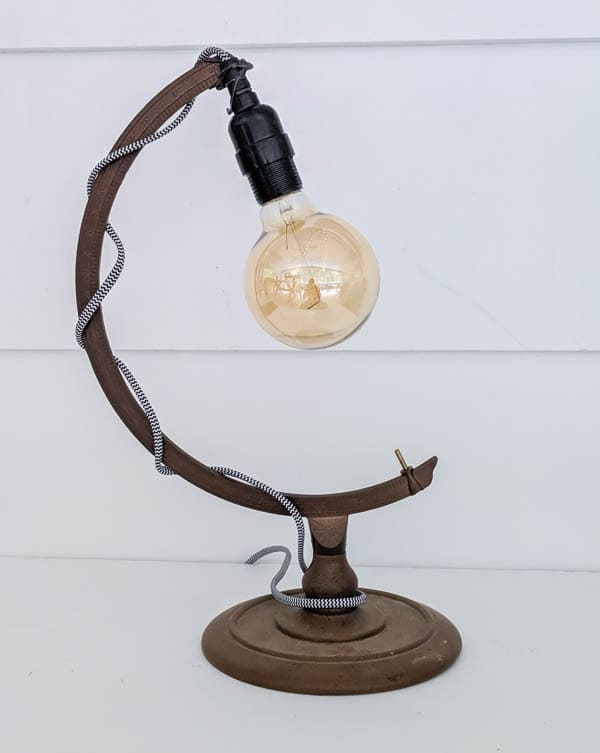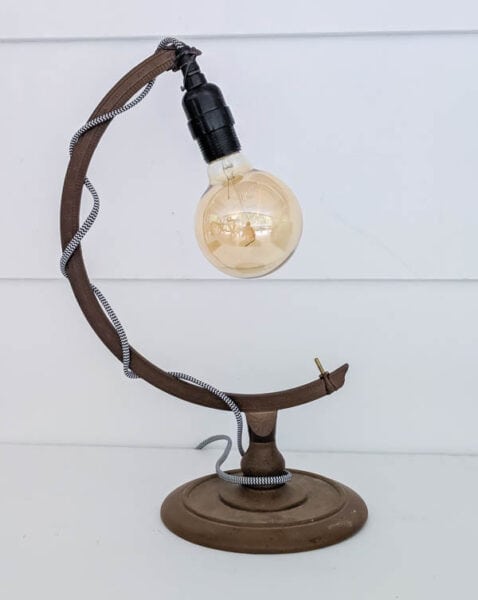 Such a simple little project but it makes me so happy every time I look at it!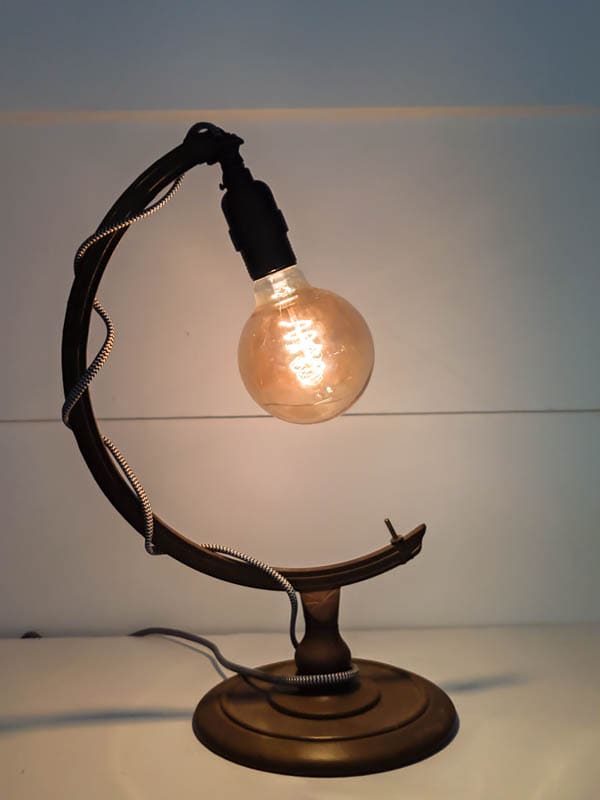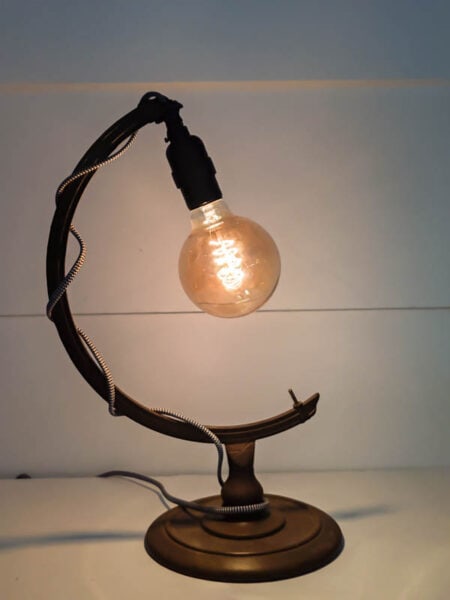 Here's a shot to give you an idea of how it looks when it is on. The bulb I used gives off a very warm cozy light and I just love that squiggly little filament.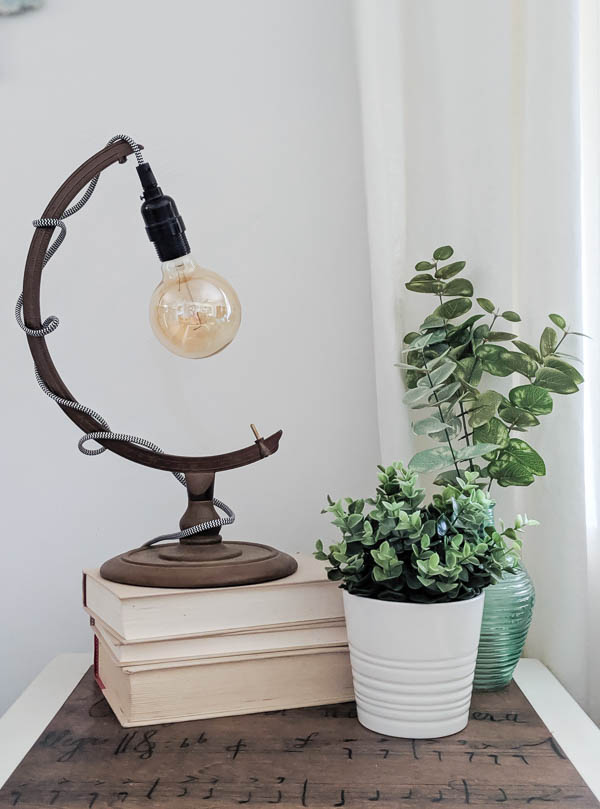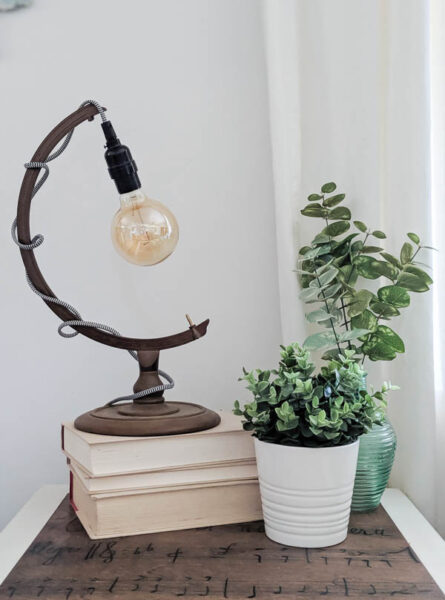 I am currently using this little globe lamp in our living room. Oddly enough, of all of the projects I have done, this light is the only one my 4 year old, Asher, has really cared about. He's begging me to move it to his room but I am a bit afraid it wouldn't last long in there so for now it is staying put.
I'd love for you to share this idea with others by pinning it on Pinterest!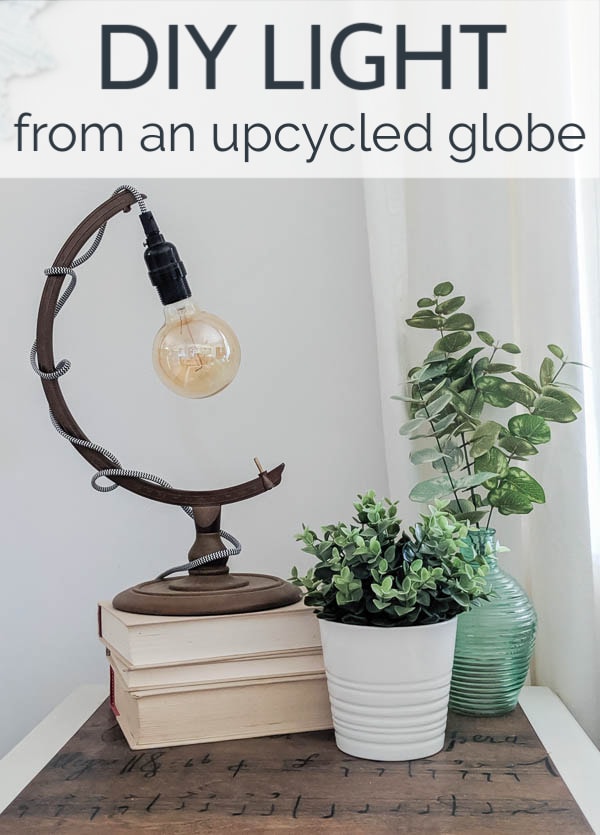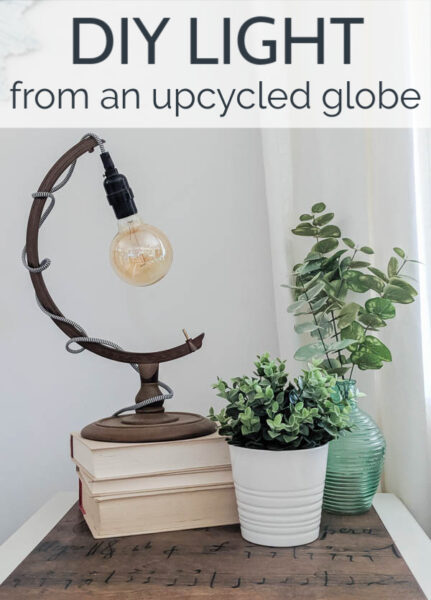 And if you love this upcycled lamp, I have a few other projects I think you will love as well: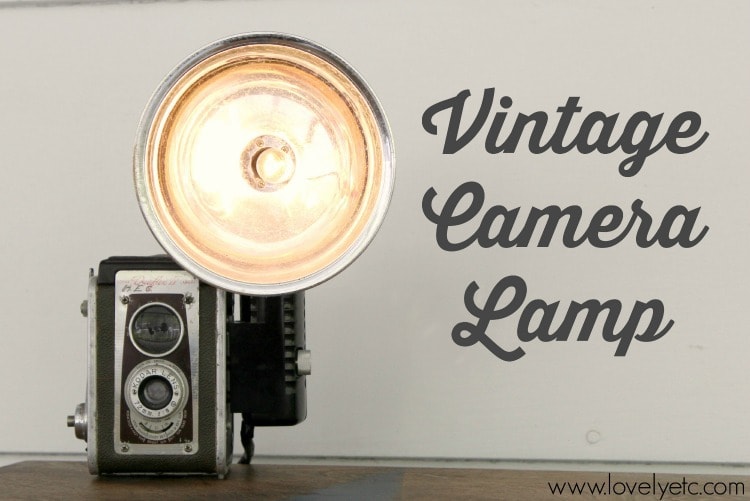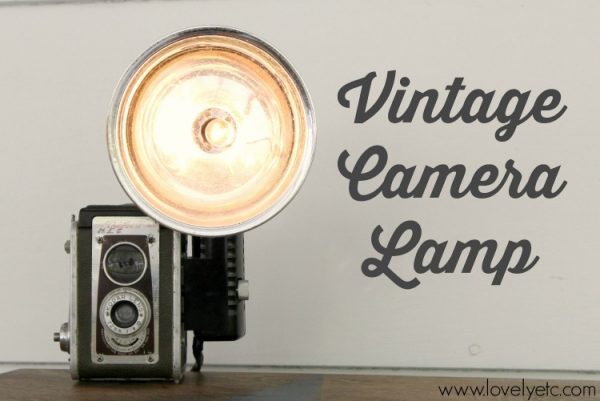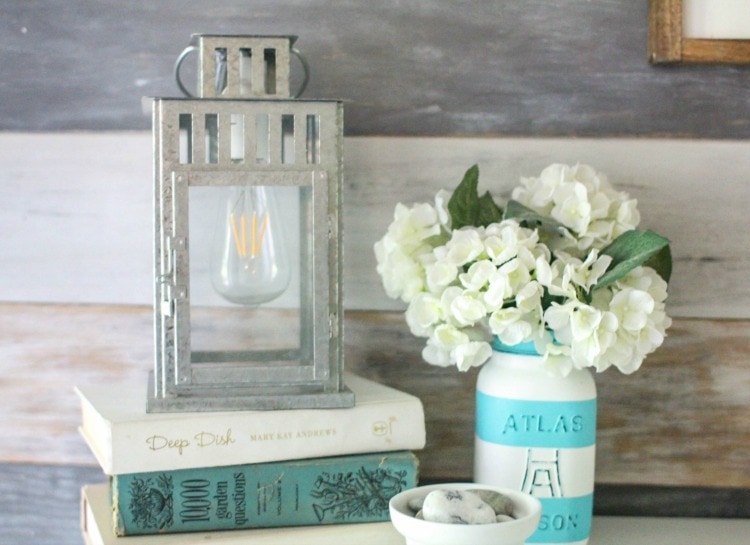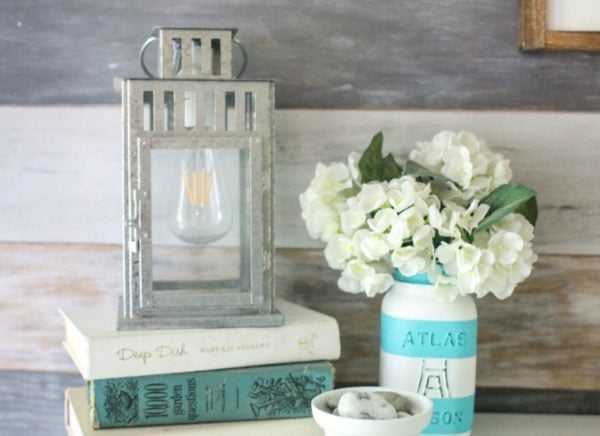 How to Turn a Lantern into a Lamp