It's time for another fabulous repurpose! Today I am sharing a a project that I love. This was one of the first upcycled projects I ever shared on the blog. Since at the time I only had about five readers and had very limited photography skills, I figured it was time for an update!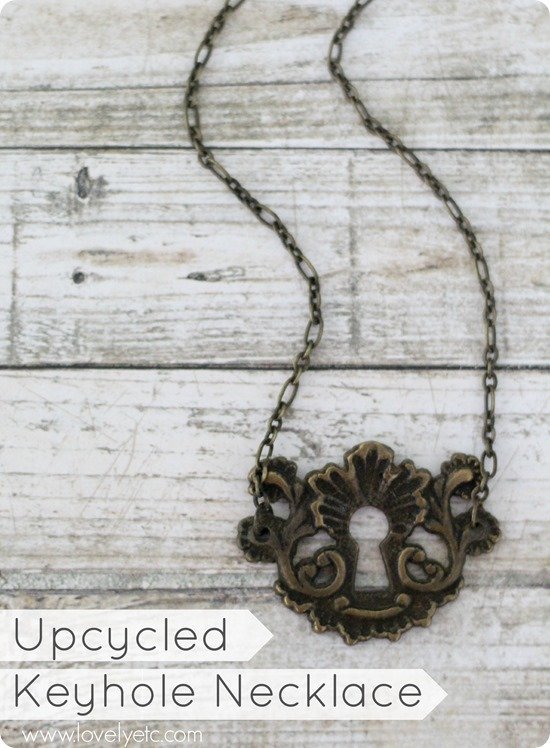 This little necklace was so incredibly easy to make. It all started with an old brass keyhole I got from a yard sale. (Technically, these little embellished keyholes used on vintage furniture are called escutcheons. Which is totally one of those words that makes you sound incredibly smart and scholarly anytime you use it. Or like a know it all. Take your pick.)
If perhaps you aren't so lucky to have a little collection of vintage hardware laying around waiting for the perfect project, you can find escutcheons pretty cheaply from Etsy or D. Lawless Hardware.
This post contains some affiliate links – when you buy stuff you like, you also support Lovely Etc. at no additional cost. See my full disclosure here.
Materials
Pretty Keyhole Cover (I like this set from Etsy)
2 jump rings
chain
(Choose jump rings and a chain that match the color of your keyhole)
Needle Nose Pliers
Upcycled Keyhole Necklace
This is really so incredibly simple. Most keyholes come with a tiny hole on each side to nail it to a drawer front.
Put a small jump ring through each hole.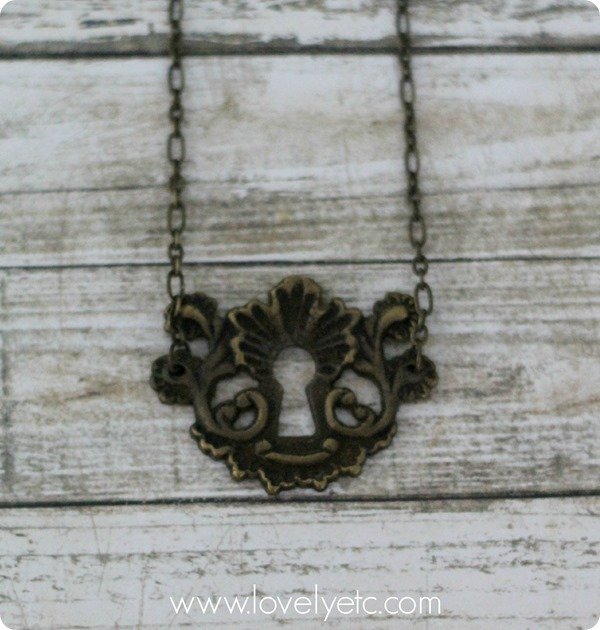 Attach one end of the chain to each jump ring. Use the pliers or your fingers to close the jump rings.
And that is it – so stinkin easy!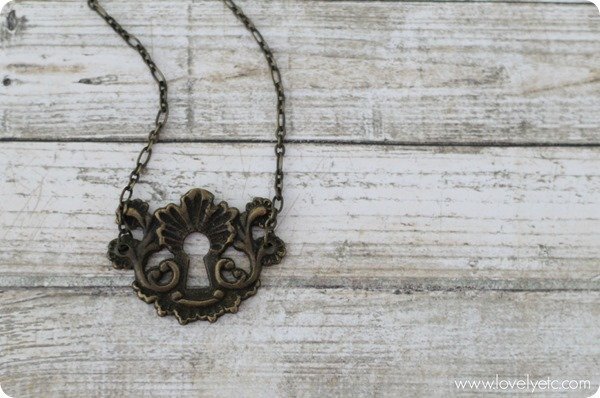 And now you have got to see my fellow repurposers' projects – as always they have some fabulous ideas this month.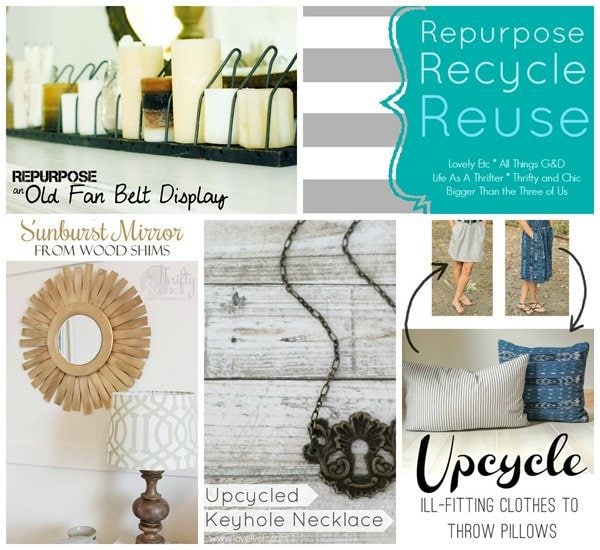 Wood Shim Sunburst Mirror by Thrifty and Chic
Upcycled Pillows by Bigger Than the Three of Us
Repurposed Fan Belt Display by Life as a Thrifter