I'm sharing the best places to find inexpensive cabinet knobs and pulls. These are my 7 go-to spots for stylish hardware options for as little as a dollar each.
Cabinet knobs and drawer pulls are some of those little details that can completely transform your kitchen in an afternoon.
Whether you're updating outdated kitchen hardware for a quick kitchen refresh or you're totally renovating your kitchen and the hardware is just the finishing touch, finding the perfect hardware can make a huge difference.
Of course, you can always head to your local home improvement store to find new kitchen hardware, but I've found that they don't always have the best prices and they definitely don't have the best selection.
Luckily there are some other really great sources for inexpensive cabinet knobs and pulls.
I'm sharing my top sources for finding beautiful pulls and knobs for only a few bucks apiece.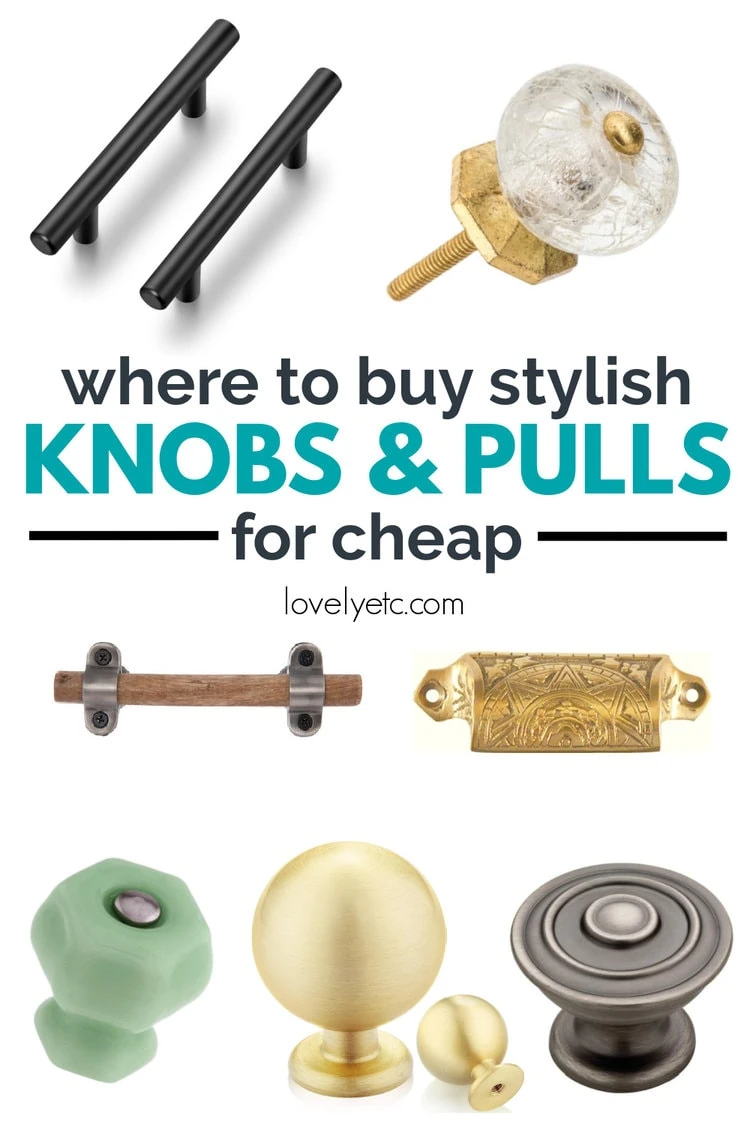 This post contains affiliate links which means if you make a purchase after clicking a link I will earn a small commission but it won't cost you a penny more. Click here to see my full disclosure policy.
Hardware from Amazon
Amazon is a great resource for all kinds of inexpensive home stuff and that definitely includes kitchen hardware.
You can find hardware options in all kinds of different finishes, styles, and sizes. They carry all of the basics as well as many more unique options so you can find exactly what you are looking for.
And as always, there are tons of customer reviews to help you feel confident you are choosing something that will last.
Just be sure to pay close attention to the listing when shopping on Amazon since some hardware is sold individually while other pieces are sold in packs of 5, 10, or even 20.
A few favorites from Amazon: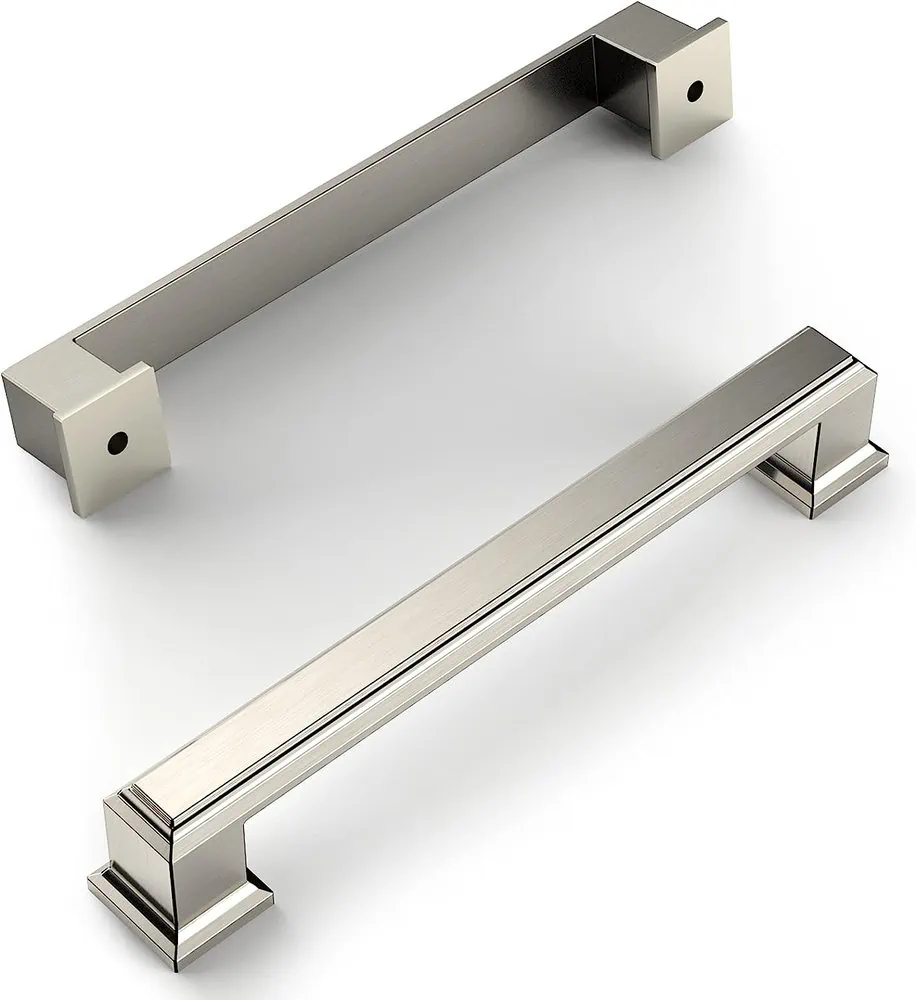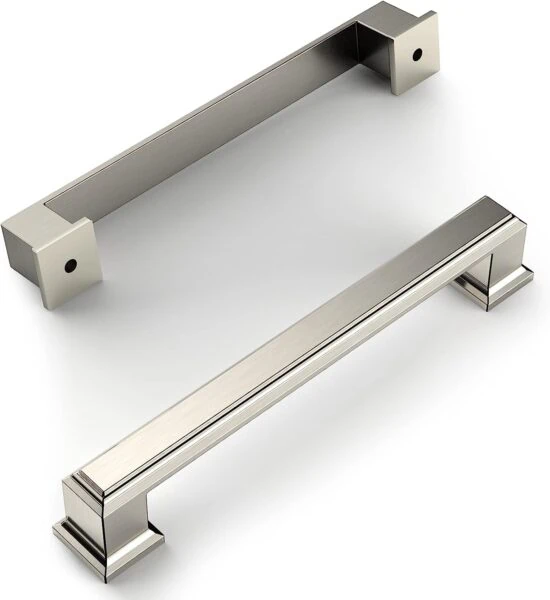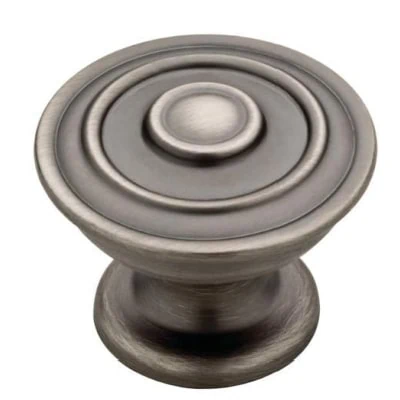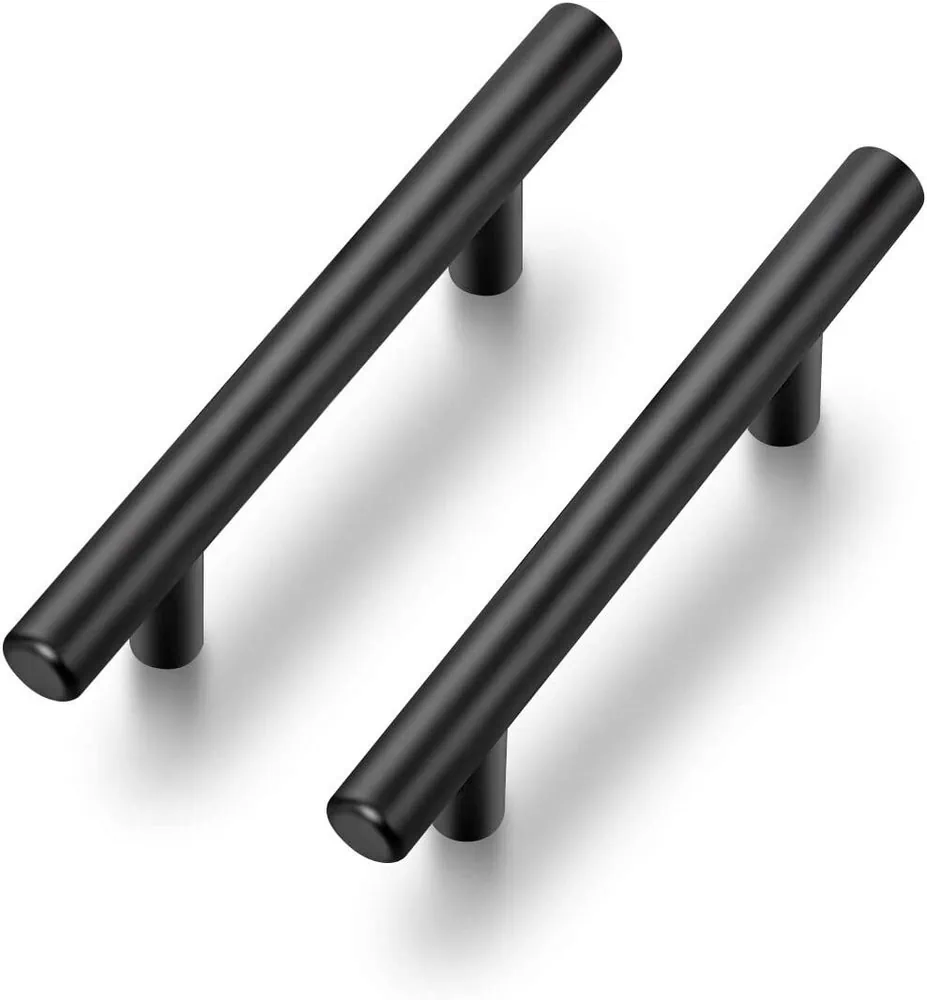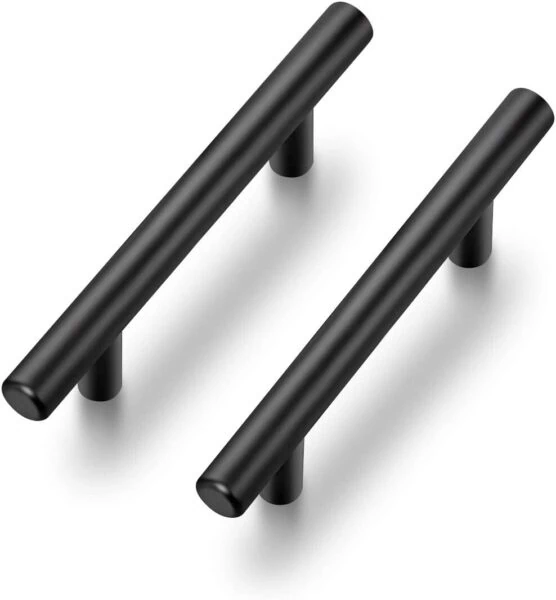 Hardware from D. Lawless Hardware
D. Lawless is a family run company that specializes in hardware. They have a particularly great selection of vintage hardware styles including bin pulls, glass knobs, antique brass pulls, and more. I used milk glass knobs from D. Lawless on my bathroom vanity.
D. Lawless has very affordable prices and they are a great option if you are looking to support more small businesses.
A few favorites from D. Lawless:
Hardware from Hobby Lobby
Who hasn't wasted way too much time pawing through the aisle of knobs and pulls at Hobby Lobby? (Ok, tell me I'm not the only one please!)
Hobby Lobby always has a great selection of unique and pretty hardware and even better, they are constantly having 50% off sales.
This isn't the place to go if you are looking for something classic, but if you want a few cabinet knobs that will really pop, you can find great stuff here. And remember, if you are having trouble finding enough of your favorite style in the store, you may be able to order more online.
A few favorites from Hobby Lobby:
Hardware from Ebay
These days, much like Amazon, Ebay sells just about everything.
If you are looking for classic hardware styles, you are pretty much guaranteed to find what you need on Ebay. They carry a huge range of styles, finishes, and sizes and many are available at a great price.
A few favorites from Ebay: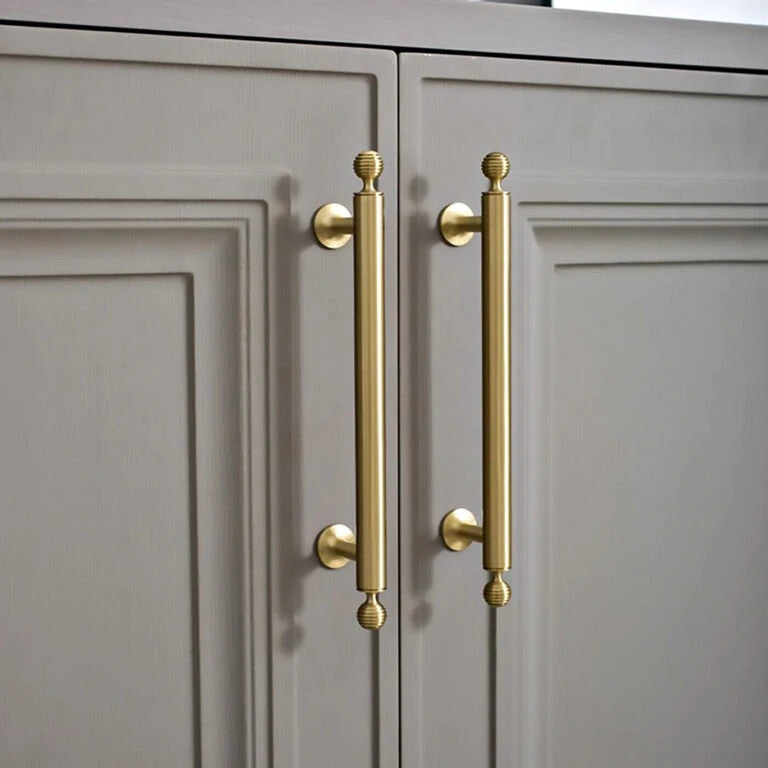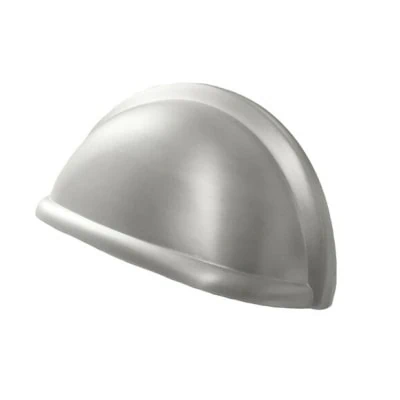 Hardware from Habitat for Humanity ReStore
Most Habitat ReStores have cabinet knobs and pulls, although I've been to some locations that have a huge selection and others that just have a sad hardware box with a few stray knobs.
If you've never been to your local ReStore, it's definitely worth checking out. The prices are great and I love that shopping at the ReStore helps enable Habitat for Humanity to continue building homes for families in need.
Facebook Marketplace and Mercari
Buying used is one of my favorite ways to save money on just about everything for my home.
A couple of years ago, I stumbled upon a yard sale that was full of cabinet and furniture hardware. I'm talking boxes and boxes of it. The guy had apparently bought out a store's inventory at auction and he was selling them for fifty cents apiece. You'd better believe I stocked up!
But even though I got super lucky, in general, finding kitchen hardware at yard sales, estate sales, and even thrift stores is tough. It's much easier to find used hardware online at secondhand marketplaces like Facebook Marketplace and Mercari.
I did a quick search of my own local Facebook Marketplace and found lots of great hardware options for cheap. You may have to dig around a bit to find enough to outfit your whole kitchen, but you can definitely find some great deals.
---
Did I miss any great hardware spots? I'm always on the lookout for new sources!
Check out these DIY kitchen posts next: