These 25 DIY mirror ideas include easy, inexpensive ideas for framing built-in mirrors as well as creating inexpensive decorative mirrors for your home.
I think mirrors are one of the unsung heroes of a beautiful home.
Of course, mirrors serve an important function as we get ready each day. But more than that, a great mirror is one of the quickest and easiest ways to add style to any room.
When you just aren't sure what kind of art to hang on a big blank wall, you really can't go wrong with a beautiful mirror. And mirrors also have the remarkable ability to instantly make your space look bigger and brighter as they bounce light around the room.
DIY Mirrors
Of course really gorgeous mirrors can be very expensive to buy, which makes them the perfect candidate to DIY. There are all kinds of ways to create your own beautiful mirrors from adding a frame to a builder-grade bathroom mirror to building a gorgeous boutique-inspired leaning mirror.
I've gathered the best budget-friendly DIY mirror ideas from all around the web. Whether you're hoping to make a small room appear larger or simply want to spruce up your walls with a unique piece of decor, you'll find budget-friendly ideas here to inspire you.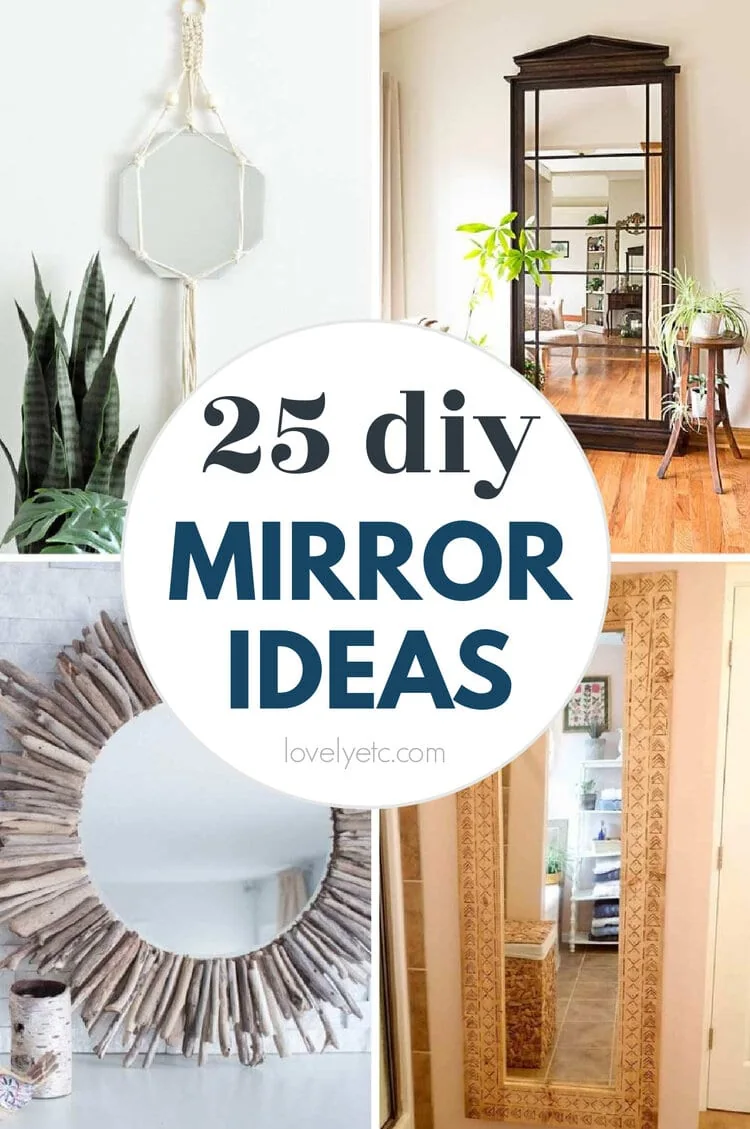 25 Beautiful DIY Mirror Ideas
These DIY mirror ideas include inspiration for creating gorgeous mirrors of all shapes and sizes. Just click the link below each picture for more details and the full tutorial.
Want more home decorating inspiration? Check out these other DIY decor ideas:
I'd love for you to pin this post on Pinterest!