These DIY curtain rods are cheap and easy to make, even if you need to fit extra long windows. With this tutorial, you can easily make any size curtain rods you need in any finish.
I can't call our living room and dining room complete until we finally hang curtains.
Unfortunately, extra long curtain rods are incredibly expensive. I went searching for ideas to make my own inexpensive DIY curtain rods and found tons of curtain rod inspiration.
So I headed to the hardware store and left with the supplies for 3 super cheap DIY curtain rods.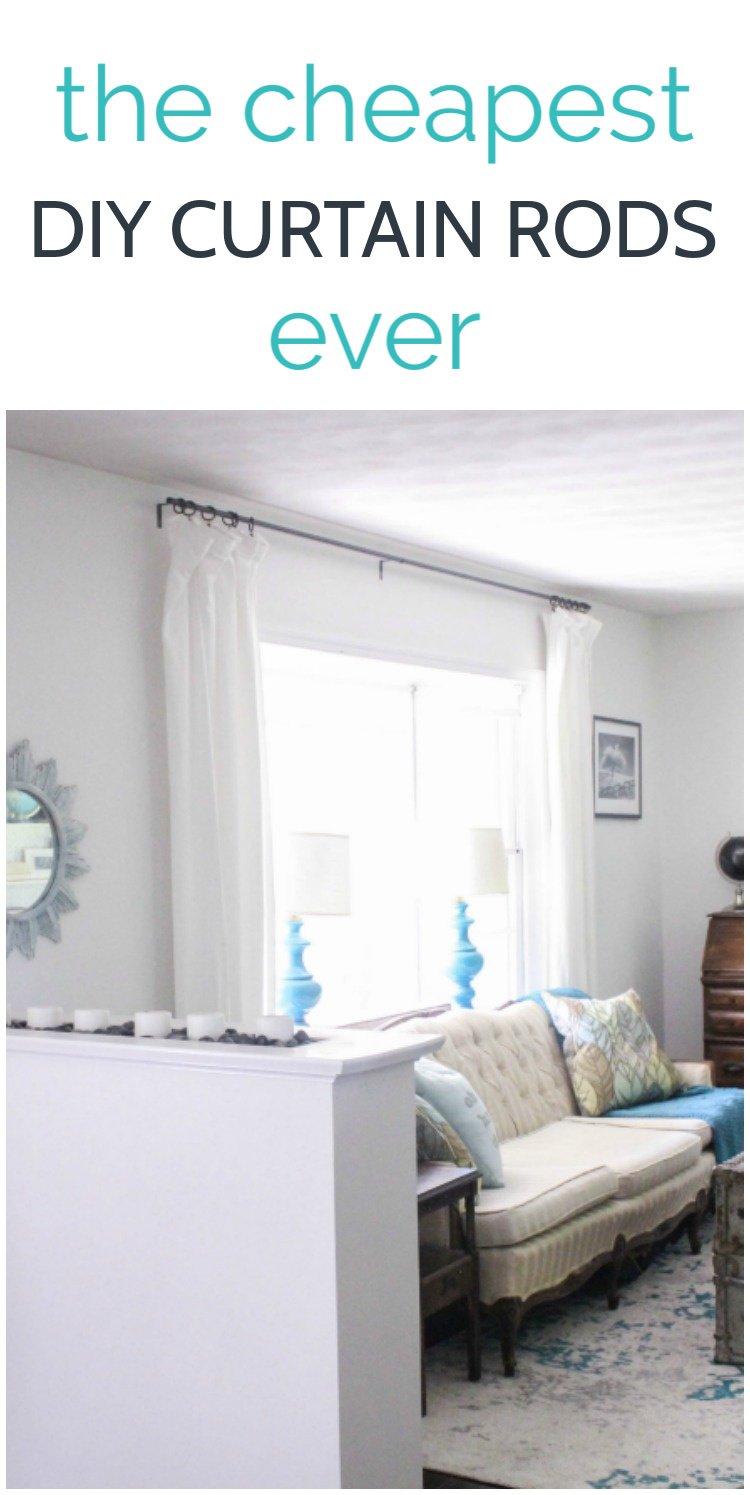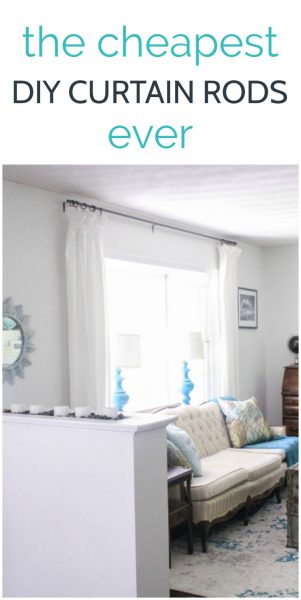 This post may contain affiliate links – you get to buy stuff you want and support future DIY projects on Lovely Etc. at the same time. See my full disclosure here.
Materials for

DIY Curtain Rods

The prices listed are what I paid at my local home improvement store. The conduit and straps were found with the electrical supplies, the corner braces were near the cabinet hardware.

All of the necessary materials for my 3 curtain rods (including one that was extra long) came to $14.50.

That is an amazing deal.
Tip: They will cut the electrical conduit to length for you at the store. But be sure you ask very nicely.
When I bought mine, the man told me they do not cut it there…but he cut it as he was speaking.
If you would rather just cut it at home, a simple hacksaw should do the job.
How to Make DIY Curtain Rods
I began by spray painting all of my hardware to get the look I wanted. Be sure to use spray primer first to help the paint adhere.
I used an oil-rubbed bronze spray paint, but you can choose any metal finish or any spray paint color.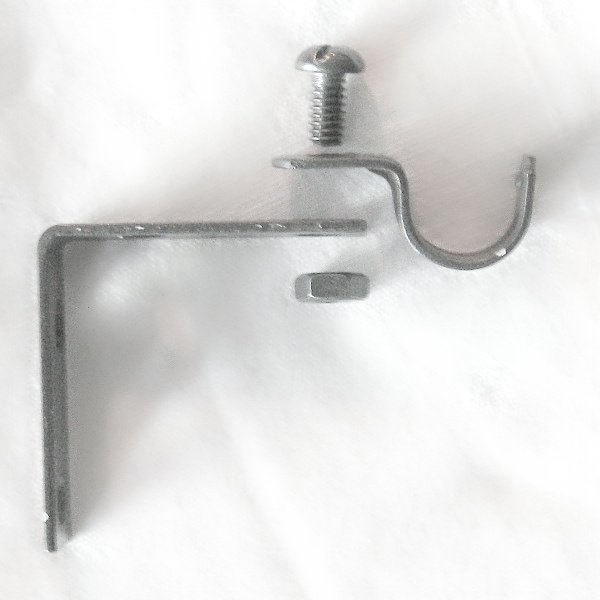 Attach a strap to each corner bracket using a nut and bolt.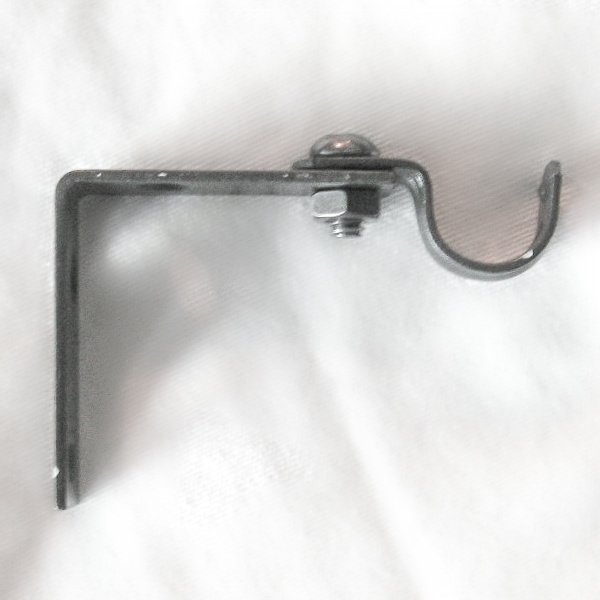 Simply use the screws that came with the corner brackets to attach the hardware to the wall.
You may also need to use anchors depending on what type of walls you have and how heavy your curtains are.
(I've got an awesome trick for painting screws super fast with no mess here.)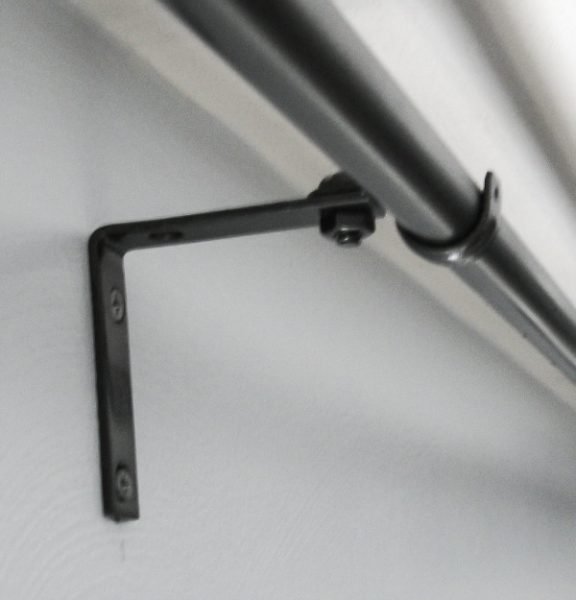 Then attach your curtains or curtain rings to your rod and pop it into the brackets.
I also found another option if you want inexpensive curtain rods but you don't want to deal with gathering the hardware bits yourself.
You can buy simple curtain rod brackets that are sold separately. If you pair these with an electrical conduit you will still save a fair amount of money over store-packaged curtain rods, though they won't be as inexpensive as they are when you gather the pieces yourself.
*Update: I recently shared all the details of the inexpensive DIY finials I added to my super cheap curtain rods.
The curtains I chose to use are bleached Lenda panels from Ikea – again beautiful but frugal at only $20 for two 96-inch panels.
I have to make a confession though – I have had these curtains ready to hang in the living room for almost a year. Talk about putting things off.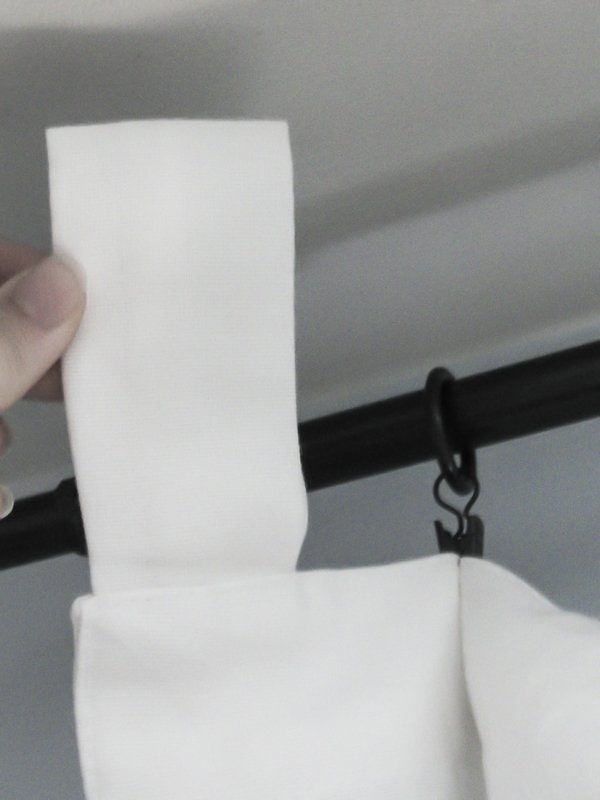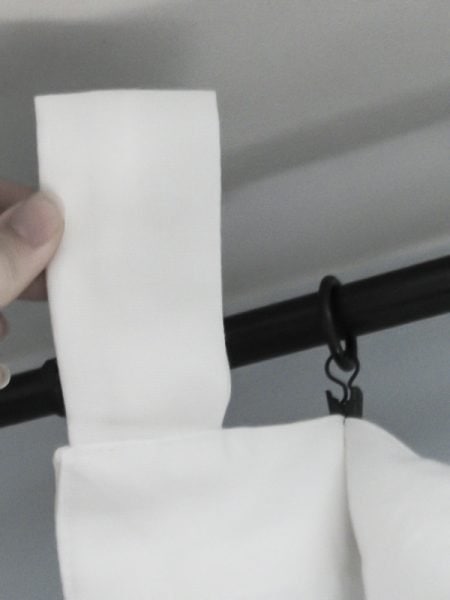 These curtains are a tab-top style, something I have never been a fan of, but I wasn't quite ready to take away the tab-top option forever.
So I simply folded the tabs behind the curtains and used curtain rings to attach them to the rods.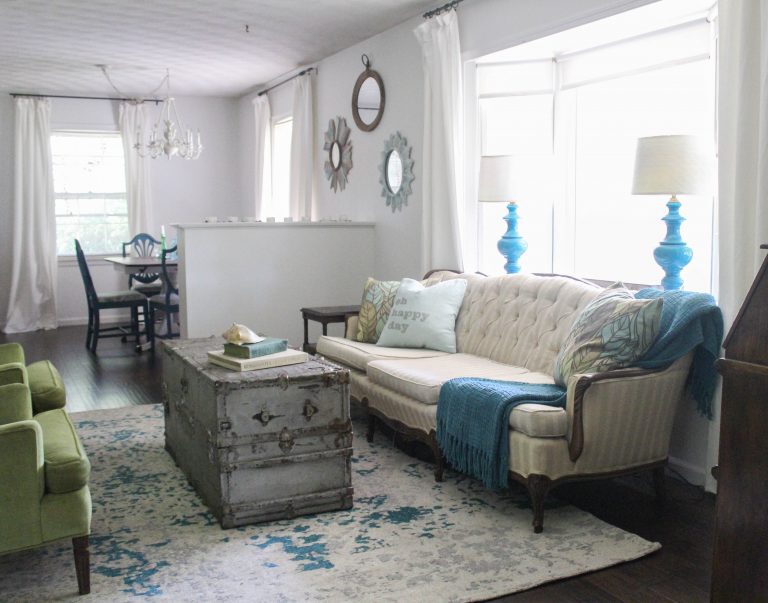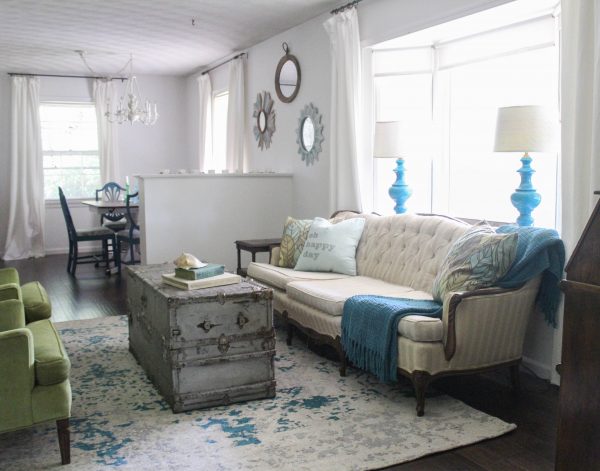 Even though they are simple white curtains, they make a world of difference as far as softening the room.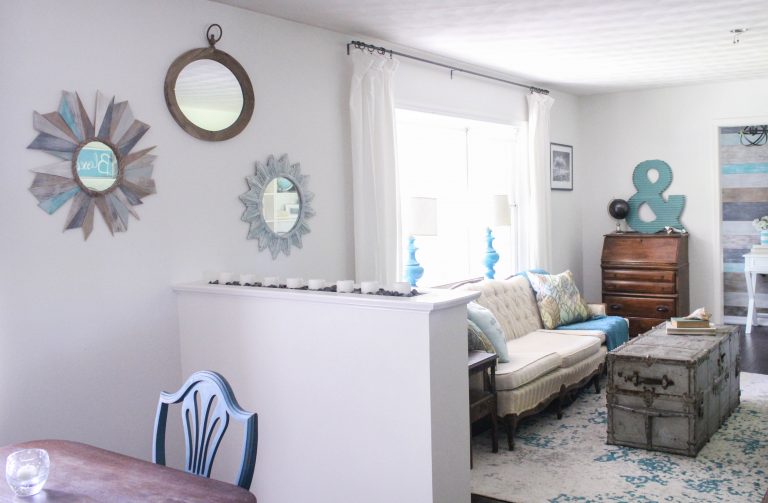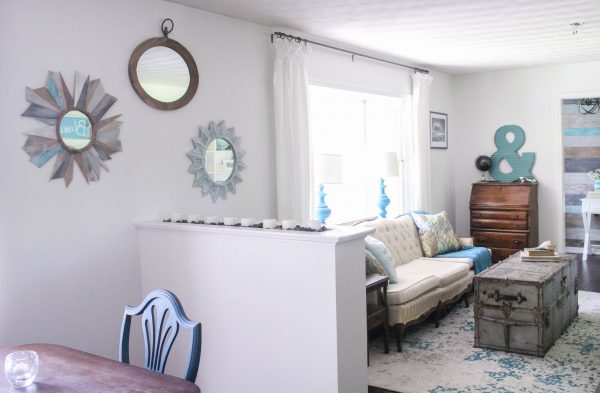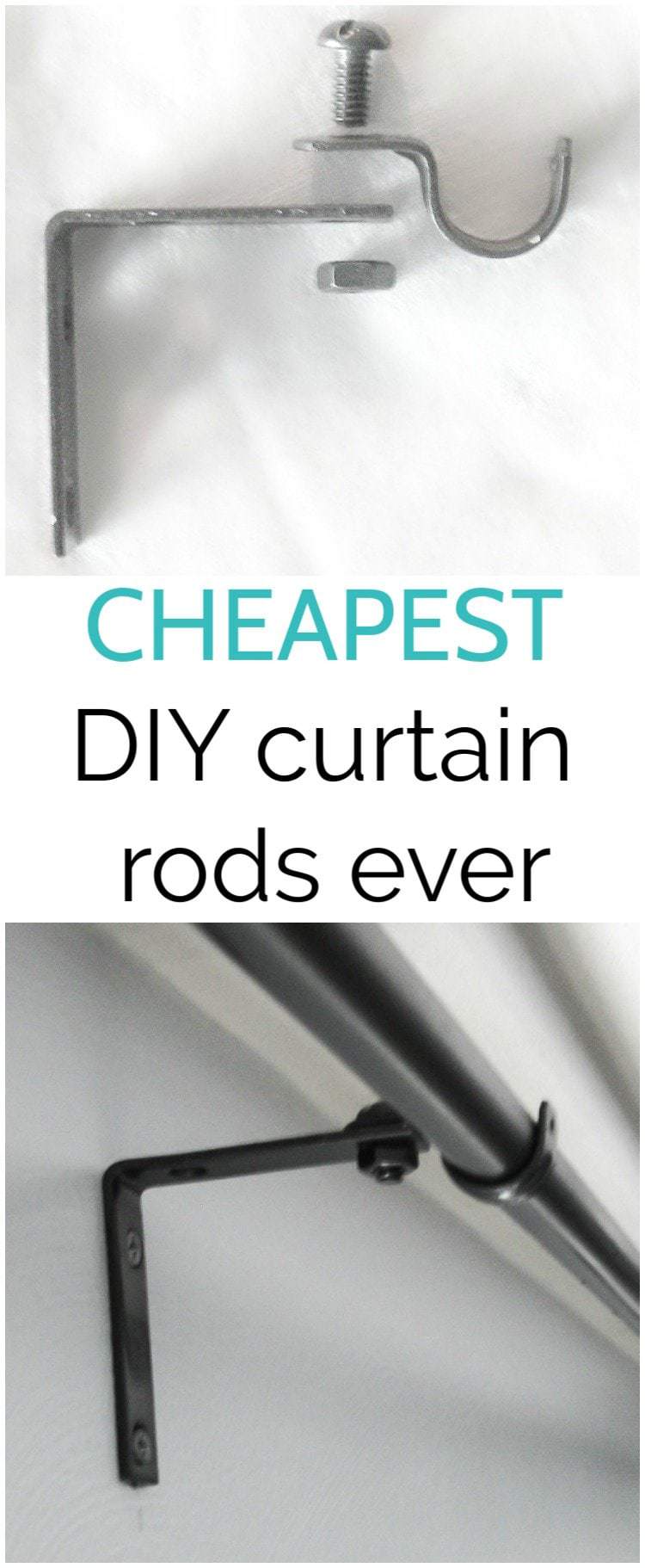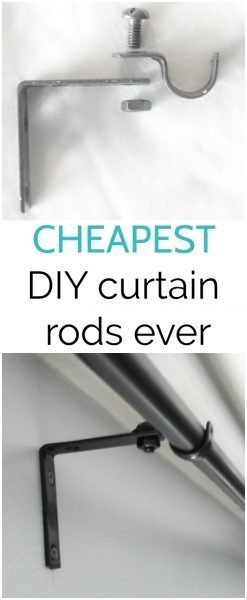 I would love for you to pin this post to Pinterest so you can find it later!
Looking for more inexpensive DIY curtain rods and curtains? I've got you covered:
20 Inexpensive DIY Curtain Rods that Anyone Can Make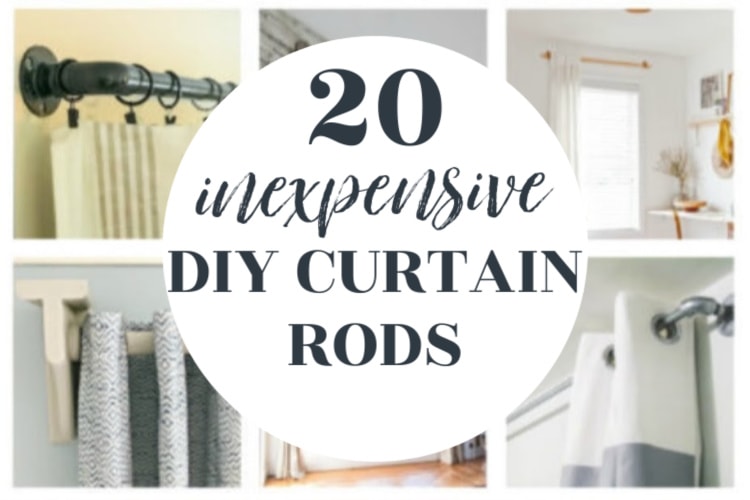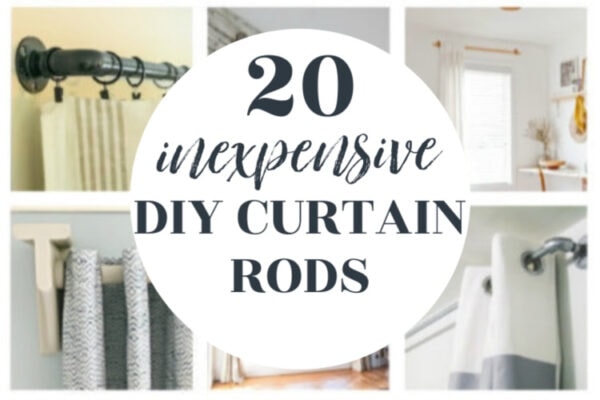 Updating DIY Curtain Rods with Cheap Finials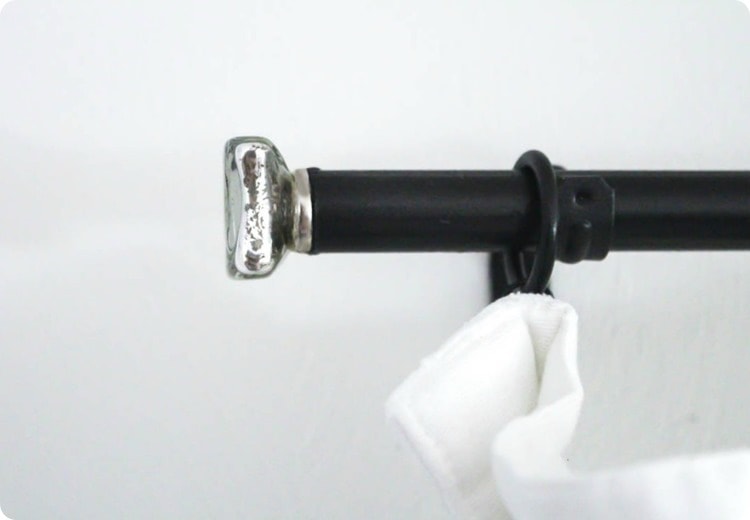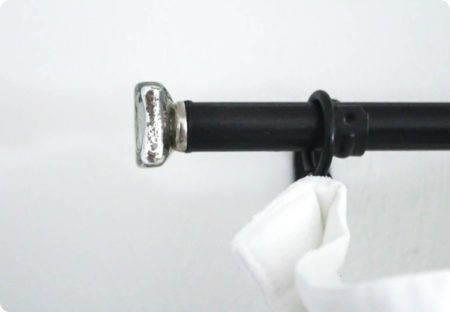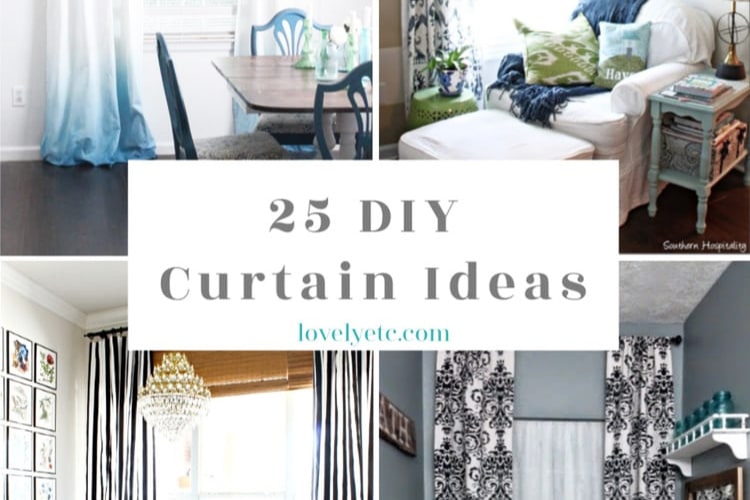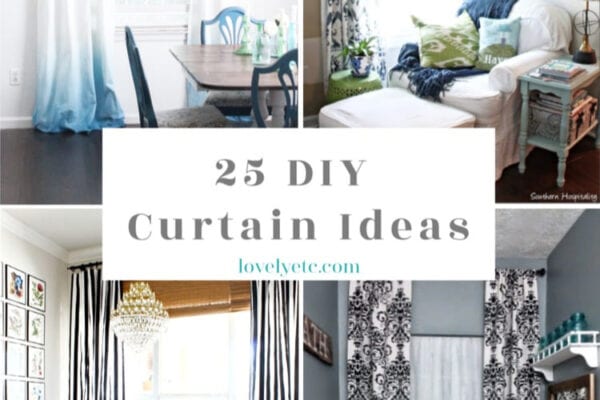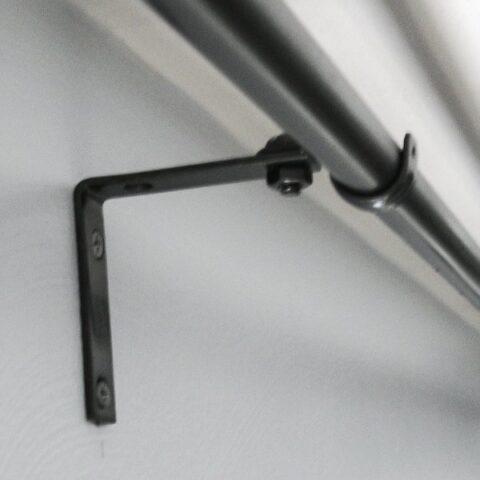 DIY Curtain Rods
Total Time:
1 hour
30 minutes
These DIY curtain rods are cheap and easy to make, even if you need to fit extra long windows. You can easily make any size curtain rods you need in any finish.
Materials
1/2" electrical conduit
Drywall anchors and screws
Tools
Instructions
Cut the electrical conduit to length. Be sure to make it long enough to extend past your window at least six inches on each side.
If you choose to paint your curtain rods, it is easiest to paint each of the pieces before assembling the DIY curtain rod brackets. Make sure your hardware is clean first. Then spray each piece with a thin coat of spray primer.
Once the primer is fully dry, paint each component with a few thin coats of your chosen spray paint.
Align the hold of each one-hole strap with the last hole of each corner bracket. Use a nut and bolt to attach the two.
Attach each corner brace to the wall using screws and drywall anchors.
Hang your curtains on your electrical conduit curtain rod and set it on the brackets.
Notes
If you are making an extra long curtain rod, be sure to add an additional curtain rod bracket to support the middle of your curtain rod.
Recommended Products
As an Amazon Associate and member of other affiliate programs, I earn from qualifying purchases.