I have some gorgeous free printables to share today. These are watercolor vintage cameras printables and I absolutely love them!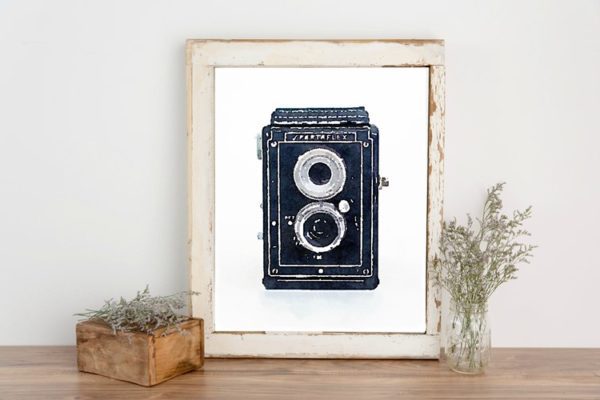 I've been collecting vintage cameras from yard sales, thrift stores, and estate sales for several years now. I don't actually know how to use any of them, but I love to decorate with my old cameras. There is something about the lines and look of them that I absolutely love.
Plus it is super fascinating to think of all the things they've 'seen' and the photos they've taken over the decades.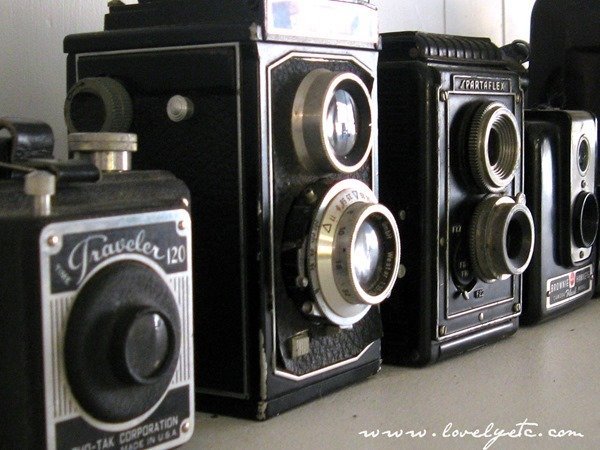 A few days ago I was looking at some of my cameras when I realized they would make some really amazing art prints. So I decided to create some for myself and also offer them to you guys as free printables.
I absolutely love free printables. They are such an easy way to update a gallery wall or even give a cute piece of art to a friend. (And I've got plans to create lots more free printables to share with you this year!)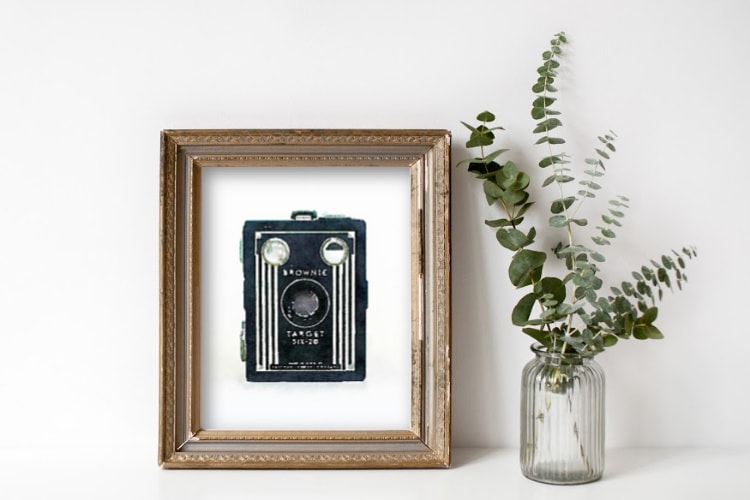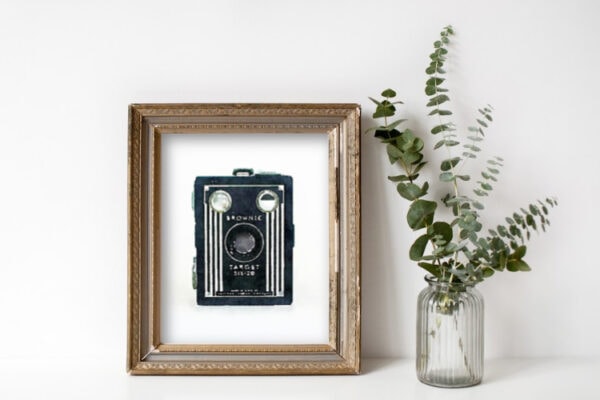 I have a dozen or so cameras and I chose a few of my favorites that I thought would make beautiful art.
These watercolor camera printables are sized to make 8 x 10 prints perfect for framing and there are five in all. (And if you're wondering, no I didn't paint these. I took photos and then used the magic of technology to make them gorgeous.)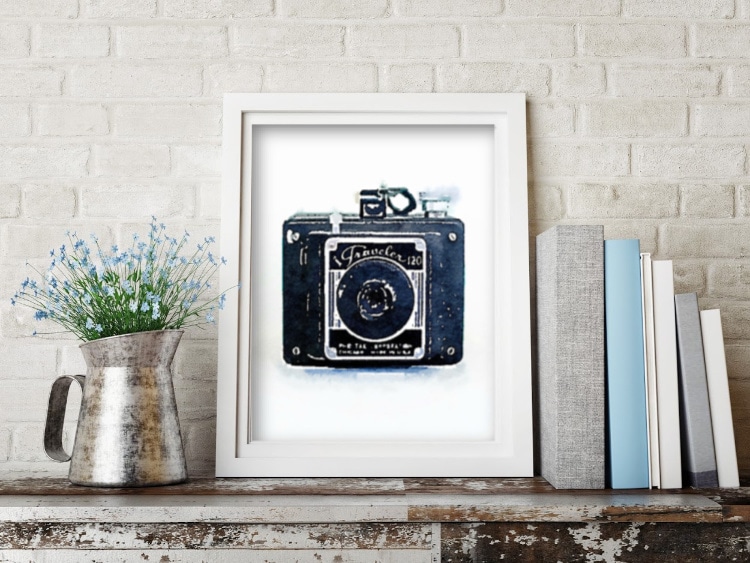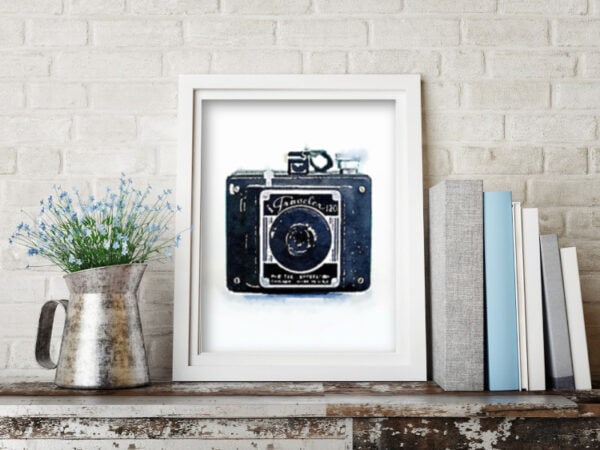 I love these! And I think they would look great in an industrial space, a farmhouse style room, or an eclectic traditional space, in a room full of color or a space that's totally neutral.
I'm offering these along with all of my other printables completely free to all of my email subscribers.
To get your printables delivered straight to your inbox, just subscribe to my email newsletter in the box below. The free download will be sent to your email within minutes and you will get access to all of my other free printables as well along with my weekly email newsletter. (Printables are for personal use only and may not be resold in any form of course.)
I'd love for you to share this on Pinterest!