These 25 trash to treasure Christmas projects are packed with budget-friendly ideas for upcycling everyday items into amazing Christmas decor.
I love a good trash to treasure project any time of year and Christmas is no exception.
In fact Christmas may actually be my favorite time of year to come up with fun upcycled projects. It's just so incredibly satisfying turning old scrap wood and castoffs from the donate pile into beautiful, festive Christmas decor.
And it definitely beats fighting the crowds in the Christmas decor aisles on a busy weekend!
Each of these trash to treasure Christmas projects is inexpensive, environmentally-friendly, and incredibly creative. And most can be made from items you already have in your home.
Plus they're just fun to make!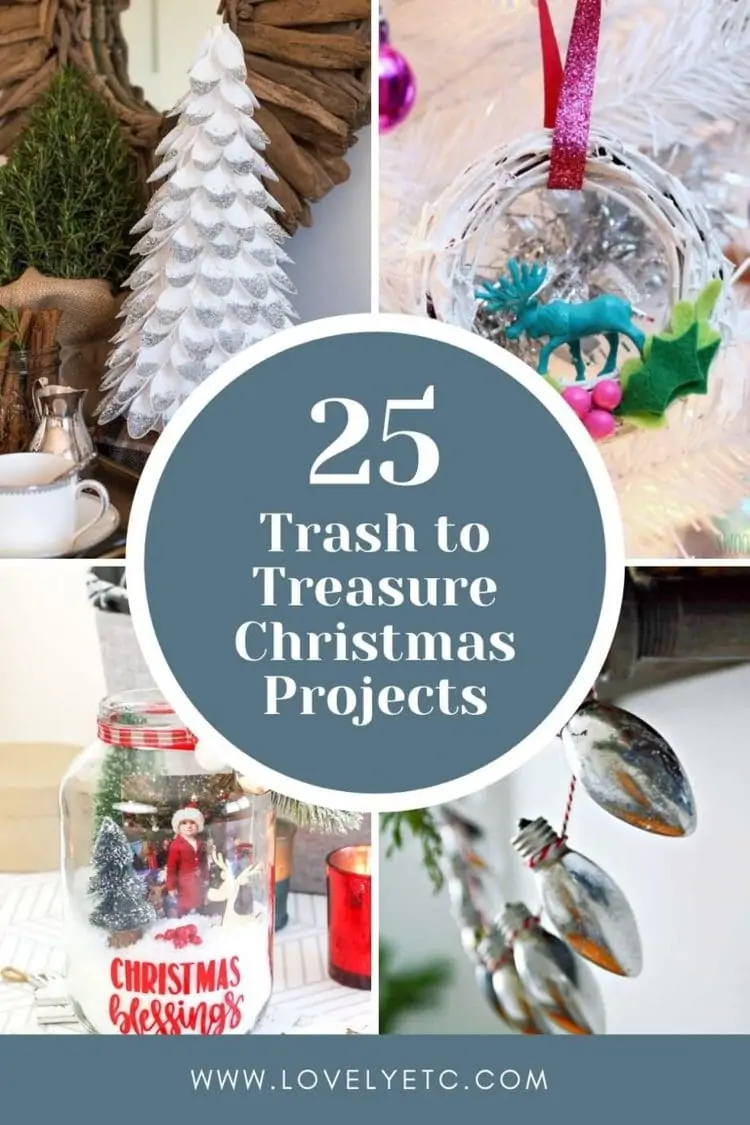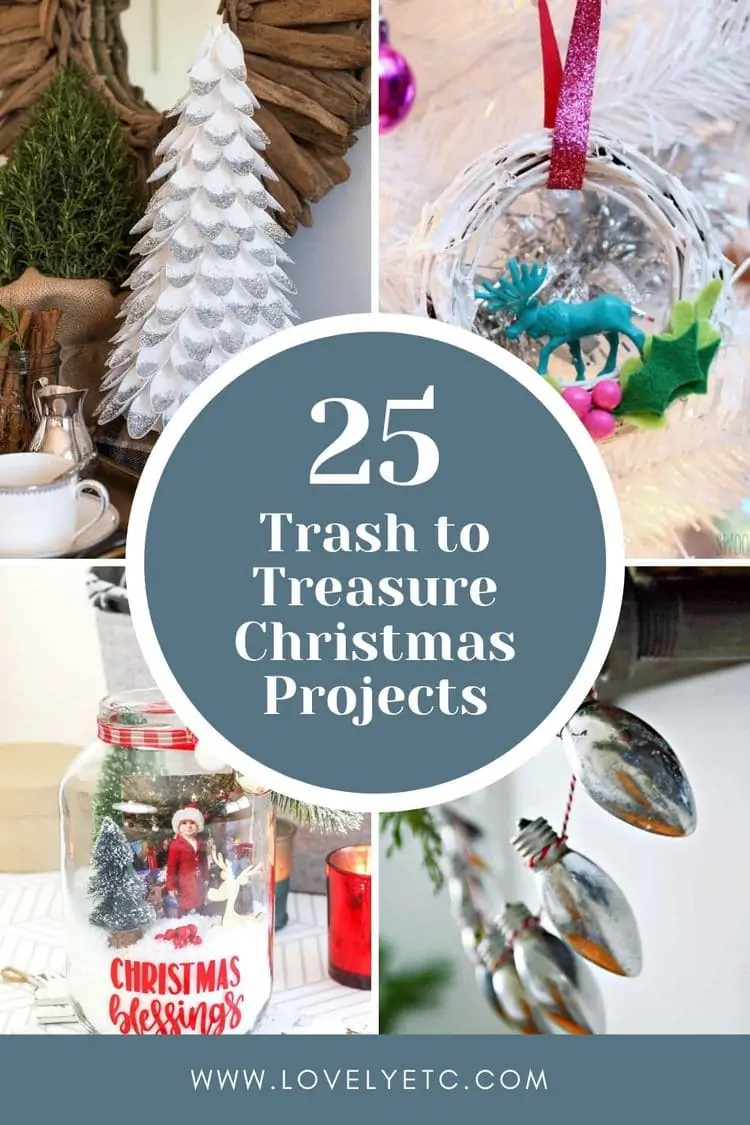 25 Trash to Treasure Christmas Projects
These trash to trash Christmas projects use a variety of cheap or free materials including scrap wood, glass jars, picture frames, old Christmas cards and more. With these creative ideas, get ready to turn your old cast-offs into amazing Christmas decor!
Seriously, I love seeing how creative people can be.
And now I'm pretty sure I'm going to spend the afternoon diving into my own junk stash and scrap wood pile and making a few new festive projects for my own house!
More Christmas Decorating Ideas I think you'll like:
I'd love for you to pin this post on Pinterest!