Today's ornament is so ridiculously easy to make, I almost feel silly even posting about it!
But since it is such a fun little ornament, I just had to share.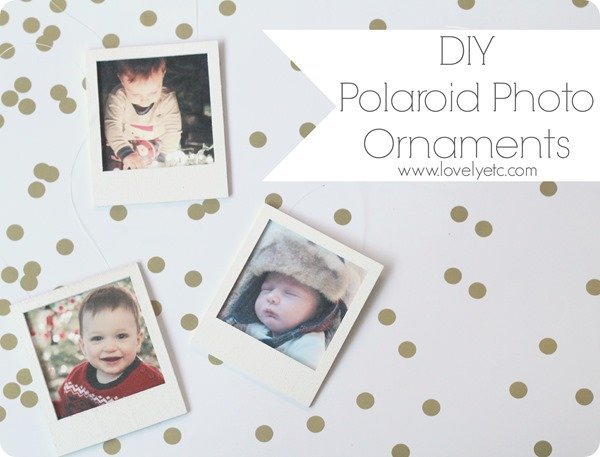 I've got kind of a thing for vintage photography goods. (Hence my massive vintage camera collection, upcycled camera lamp and recent photo slide lampshade!)
And these days, Polaroids definitely count at vintage.
Luckily, there is no need to dig up a Polaroid camera and film to make these little ornaments. (Though I do have a Polaroid Land Camera if anyone needs one!)
(And yes, I do realize nobody actually needs a vintage camera. That's more in the want category!)
The key to why these are so stinking easy is this pack of little wooden Polaroid frames I picked up at Michael's. Most of the work is already done for you!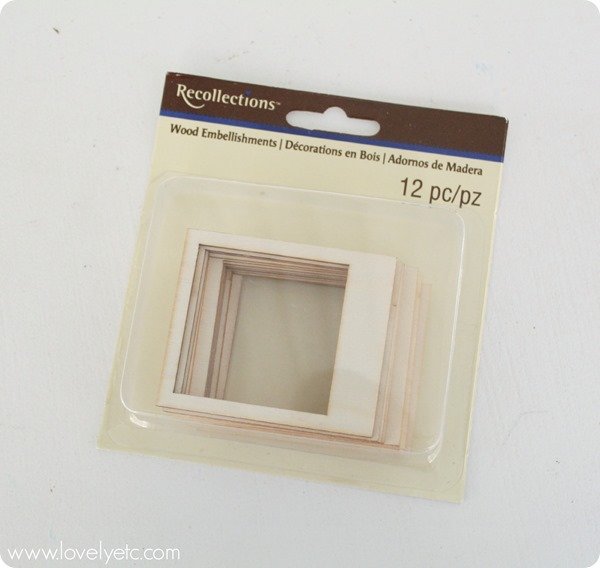 I primed and spray painted these white (like the real thing).
Then I found a few photos I like of Christmases past and printed them on photo paper. You can definitely use card stock if you prefer but I happened to have some photo paper on hand and like how it gives it more of that authentic polaroid feel.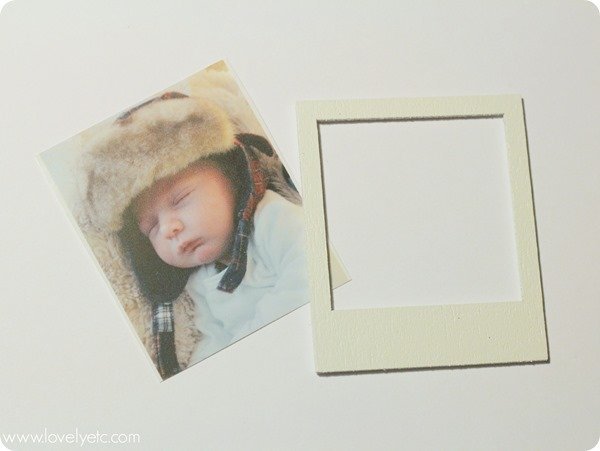 Trim your photo to fit in the frame and then attach it to the back of the Polaroid frame. I just used clear tape to attach my photos. This way, I can always change them out in the future if I choose. Finally, I used fishing line to hang these, again simply taping it to the back.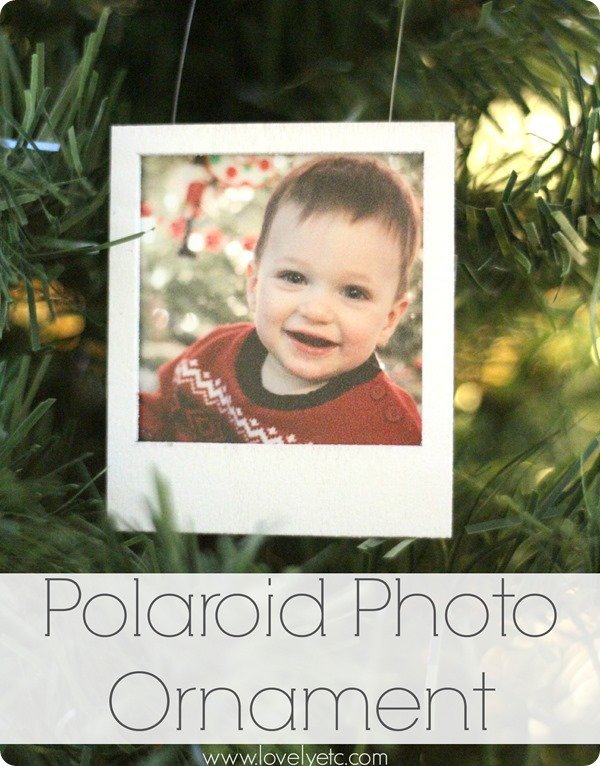 If these are a little plain for you, you could always add a few Christmas-y touches like a sprig of holly or a little bow. I chose to leave mine unadorned because I like the simplicity of them.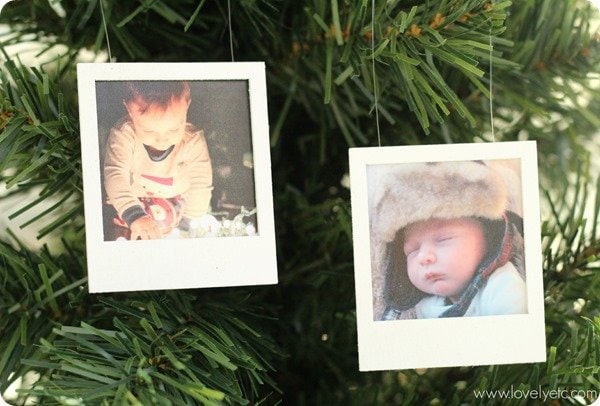 Don't forget to check out all of my fellow bloggers' creative ornaments below!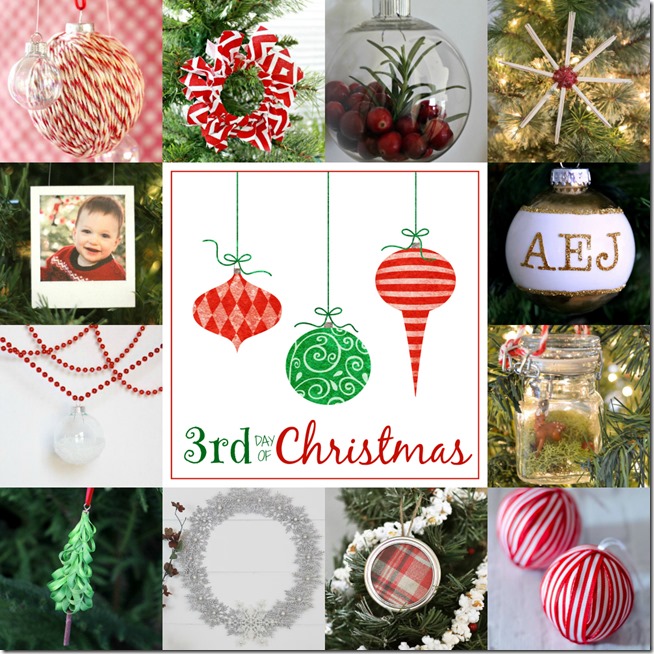 Yarn Ball Ornament by Remodelando la Casa | Mason Jar Ring Fabric Ornament by Mom 4 Real | Cranberry Rosemary Glass Ornament by The Happier Homemaker | DIY Wire Star Ornament by Bigger Than The Three Of Us | DIY Polaroid Photo Ornament by Lovely Etc. | Glitter Monogram Glass Ball by Serendipity Refined | "Snow" Dipped Glass Ball Ornament by May Richer Fuller Be | Terrarium Ornament by Whats Ur Home Story | Ribbon & Stick Christmas Tree Ornament by All Things G&D | Snowflake Christmas Wreath by Thrifty and Chic | Plaid Mason Jar Lid Ornament by Cherished Bliss | Red & White Ribbon Wrapped Ornaments by It All Started With Paint
And you can catch up with all 12 days of handmade Christmas goodness right here.