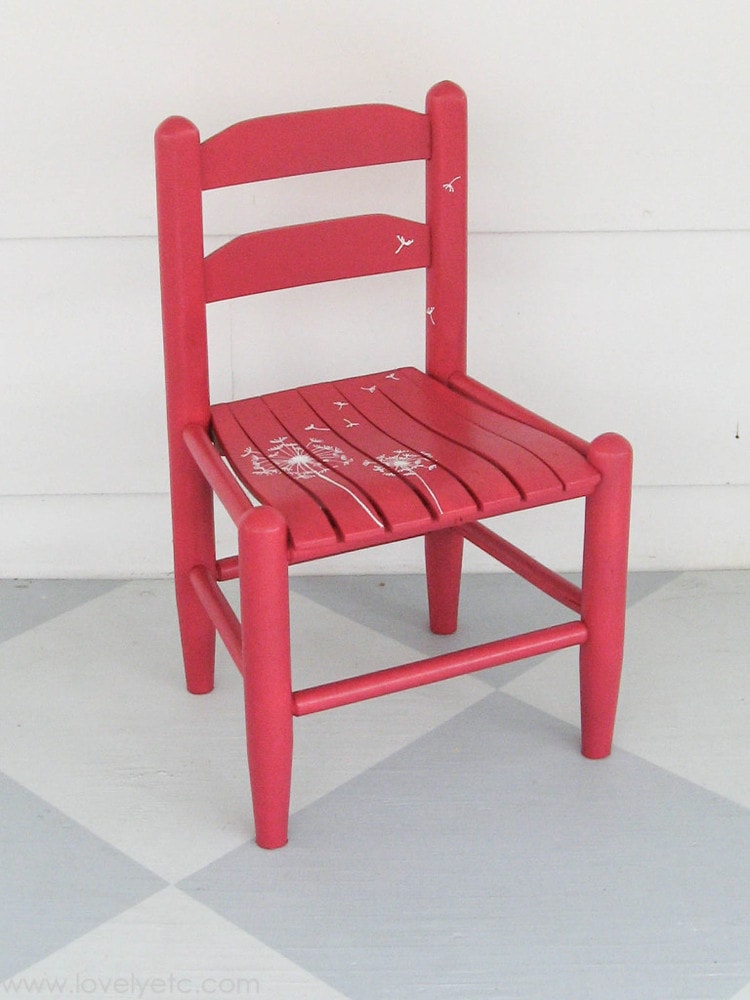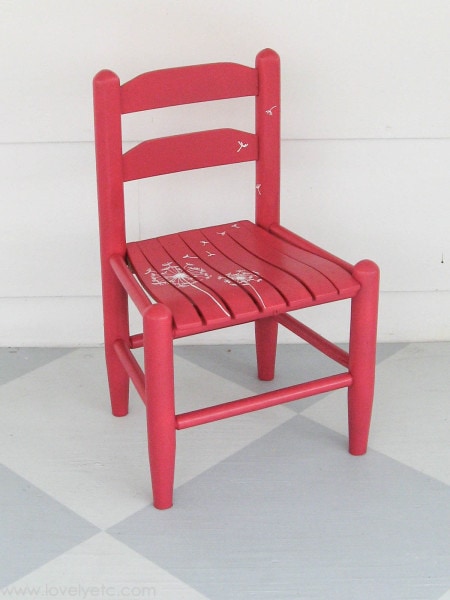 This pretty little pink painted child's chair may just be my favorite little chair yet!
As I shared before, I am a bit obsessed with tiny chairs and have quite the pile in my basement so you can expect to see plenty of mini chair redos around here. This one started out as a pretty basic little wooden chair.
I have a total love affair with the color blue in all of its wonderful shades and that will probably never change. But over the past few months a new color has really been catching my eye. There is an amazing shade of raspberry/hot pink by Valspar called Couture. I have used it a few times now and I have decided it is the absolute perfect shade of pink. Not too precious or girly, but very pretty. So when it came time for another wee chair makeover, pink it was.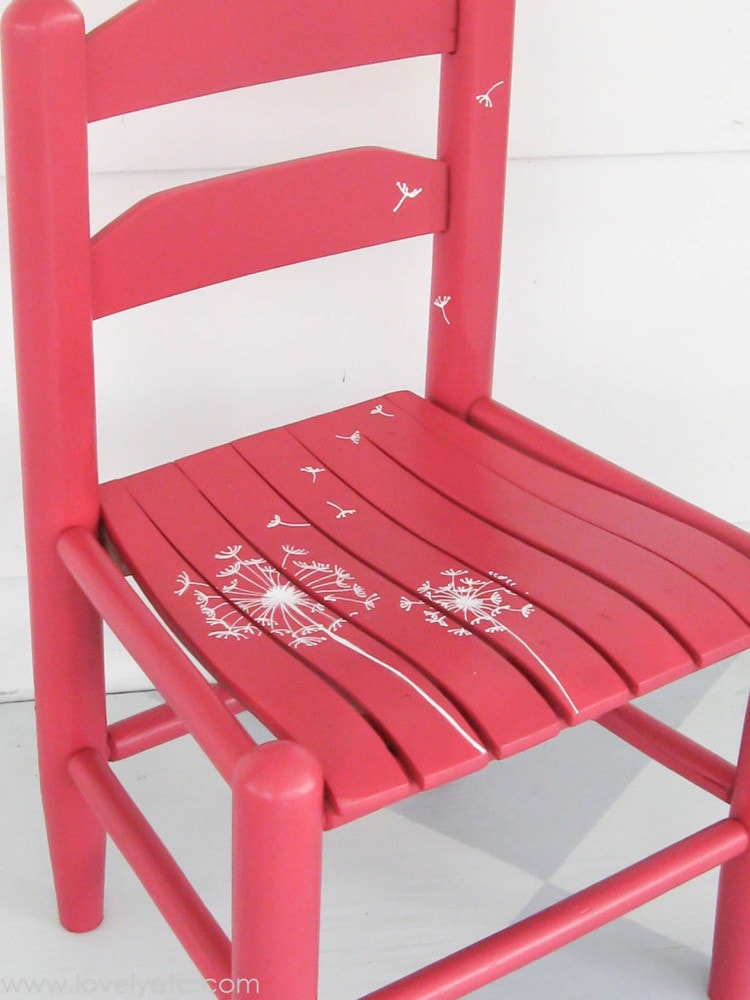 I adore the color but thought it needed just a little something more, so I added a few dandelions. You totally do not need to be an artist to paint these. I used a simple white paint pen which made it incredibly easy. If you look closely, you can see it is really just drawing a lot of small lines.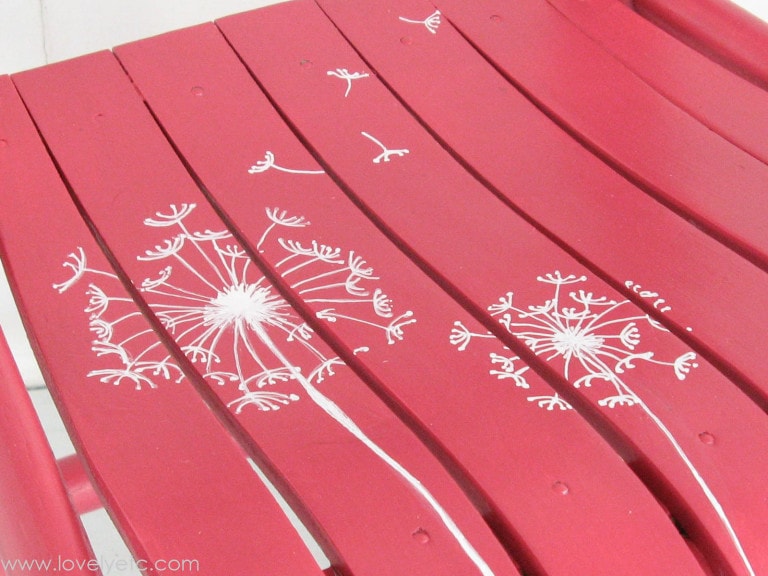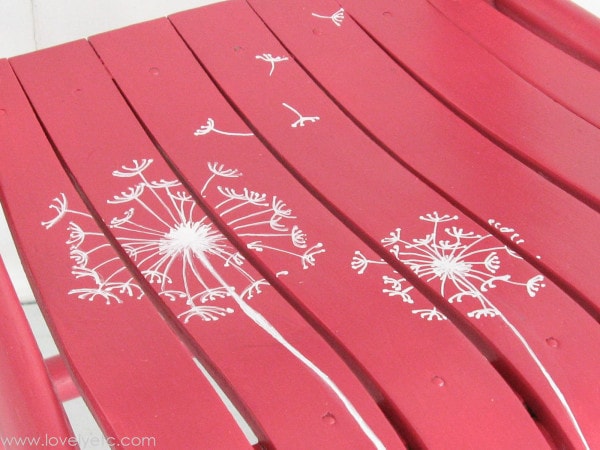 I think this little chair is so sweet. It would definitely make an amazing gift for any little girl.