Even though we are supposed to be hit with a snow storm later today, I have definitely got spring on my mind. And my first spring project of the year is this super simple succulent wreath.
I've shared before that I adore succulents, but I'm not actually all that good at keeping them alive. Luckily this cute wreath uses faux succulents so no live plants had to be sacrificed in its creation. (Though I have made it a goal to learn to take better care of plants this year.) Even better, this project took less than 20 minutes to do which is always awesome. In fact I'm pretty sure I spent more time in the aisles of Michael's trying to choose the perfect faux succulents to buy than I did actually putting my wreath together!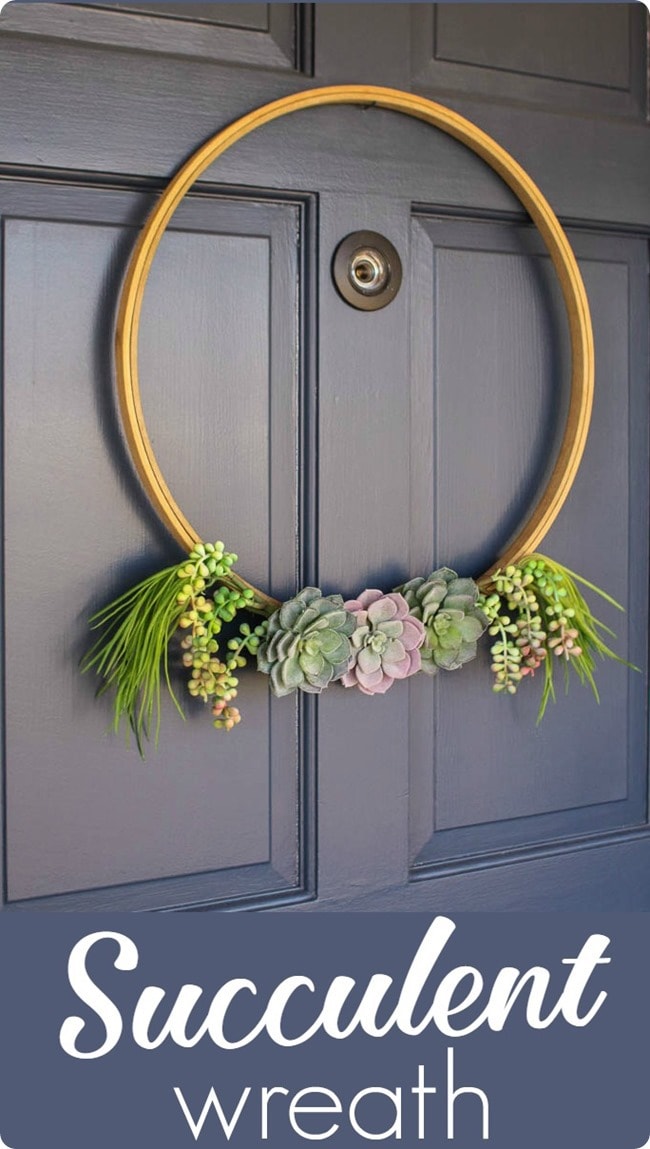 This post contains affiliate links; see my full disclosure here.
Supplies for Succulent Wreath
floral wire (or any thin wire)
How to Make a Succulent Wreath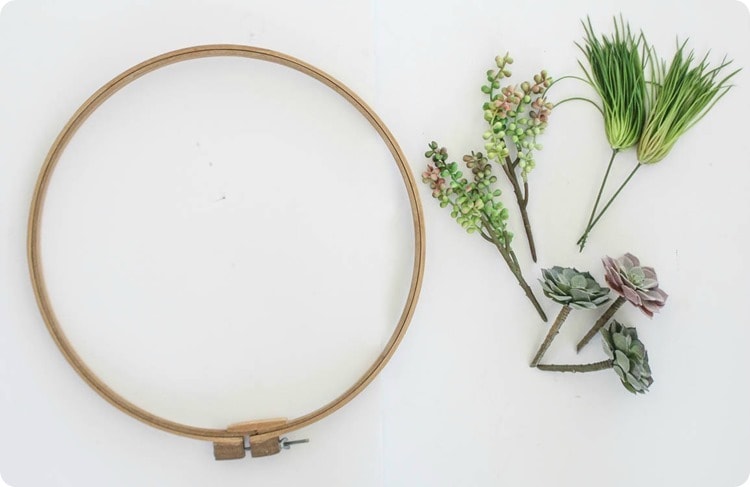 Ok, this is seriously ridiculously easy. First lay your flowers out on your embroidery hoop until you find a basic arrangement you like. Use floral wire to attach long stems to each side of the wreath form.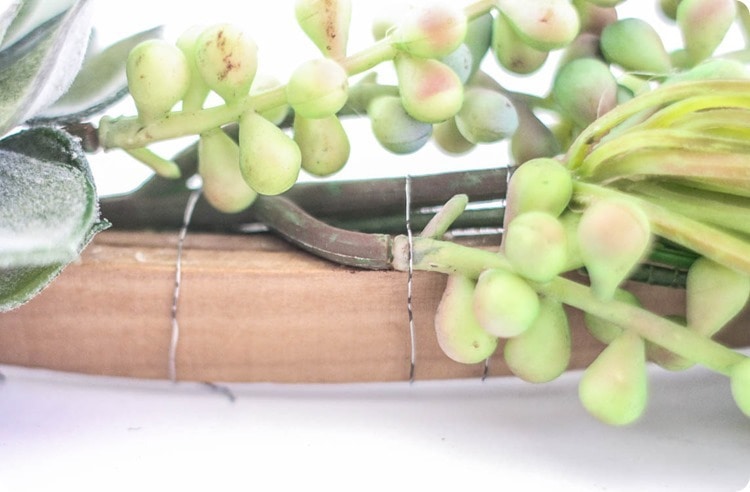 Remove the stems from the larger round succulents. These usually pop right off. Then use hot glue to attach the succulents to the center of the wreath.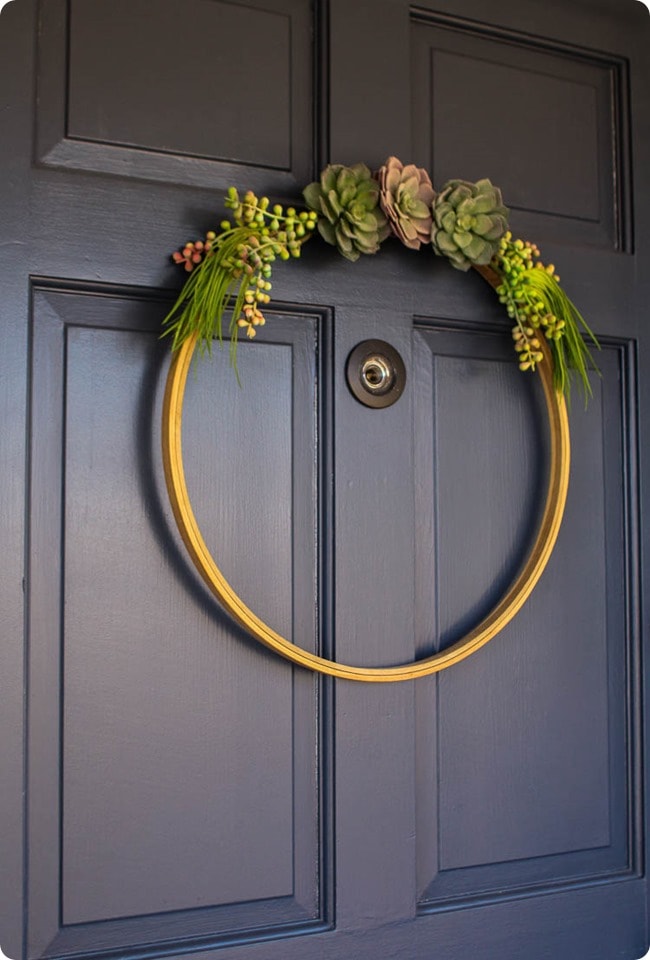 That's it! I had to try it out in both of my favorite wreath spots: our front door and the plank wall in my entry.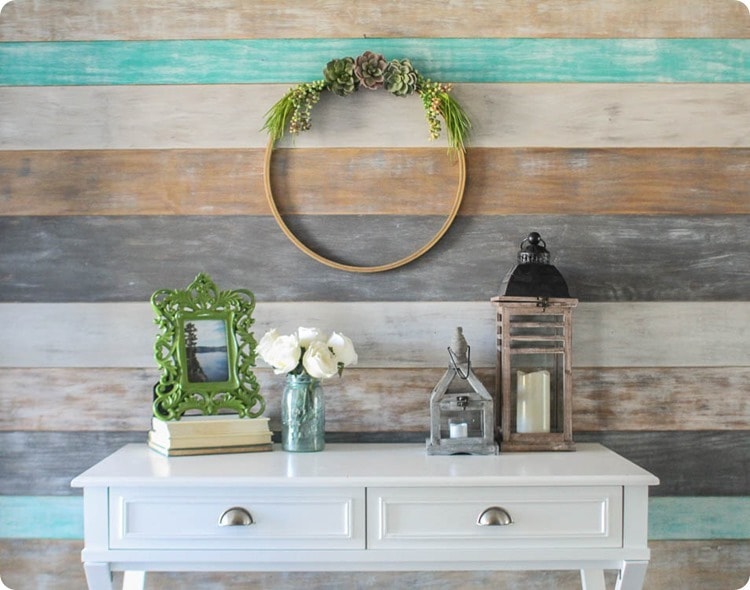 Here's the funny thing about this wreath. When I made it, I intended for the plants to be at the bottom of the wreath.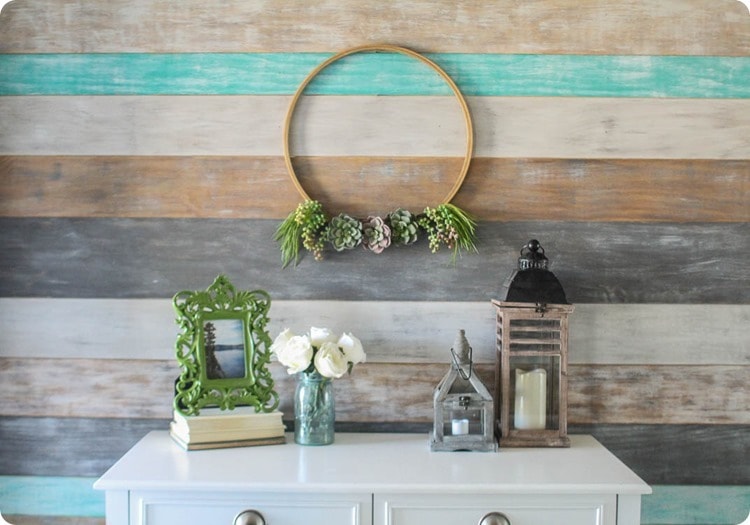 I do really like it that way. But on a whim, I decided to flip it around and try them out at the top…and now I'm kind of thinking I may like it that way even better!
So here's the question: which do you prefer, flowers at the top or the bottom?