I love, love, love everything about summer and I know all too well how quickly it can sail by. Every year my husband, Mitch, and I make a summer bucket list filled with all of the summer activities we do not want to miss.
I love to have our summer bucket list somewhere we can see it every day – it makes for good motivation to throw out the to-do list on a random Saturday and check something off a much more fun list instead.
For a few years, I wrote our list out on a chalkboard but this year I wanted to do something a little different.
I love the idea of a cute summer bucket list printable but when I did a quick search on Pinterest, I could not find any that I liked. There were tons and tons of printable summer bucket lists but they were all super cutesy and not exactly something I was dying to put on display in my home.
So I decided to create my own printable 2019 summer bucket list. I wanted something that I would be happy to have up on my wall. And I wanted it to be nice and big.
Summer Bucket List Printables
Since I couldn't decide it I would rather go pretty or industrial, I made one of each!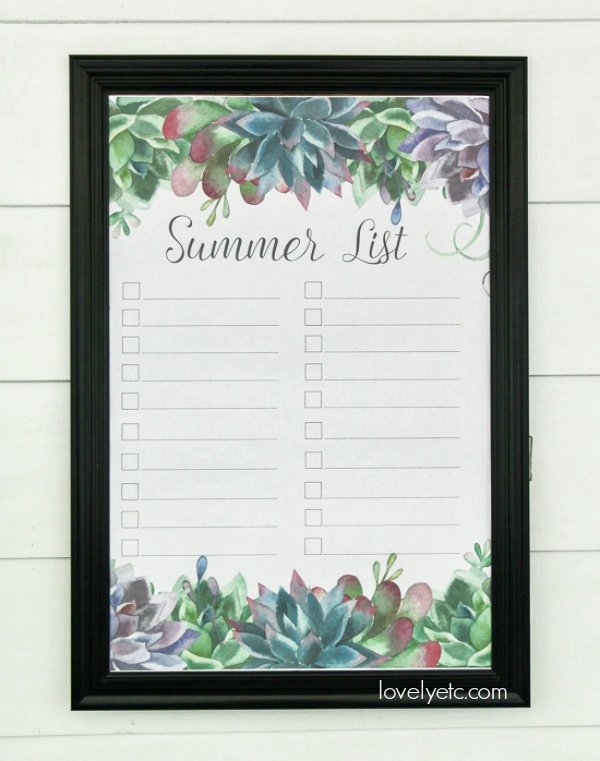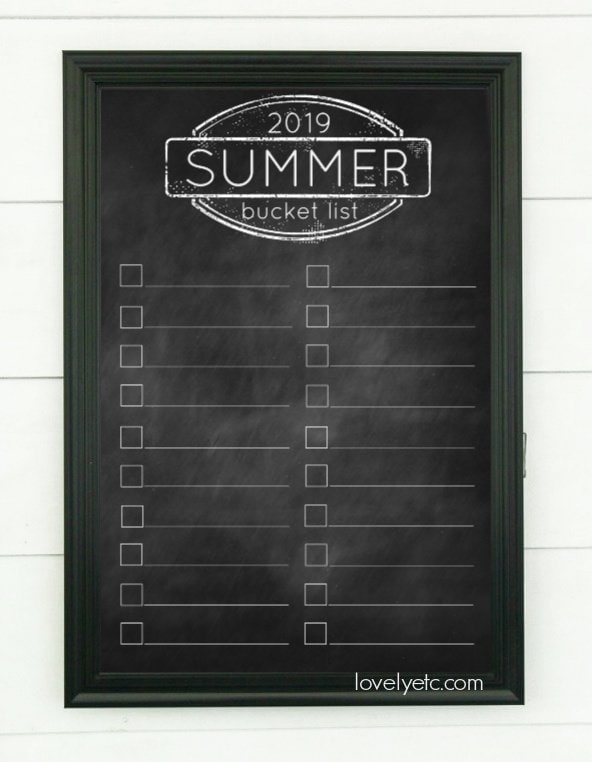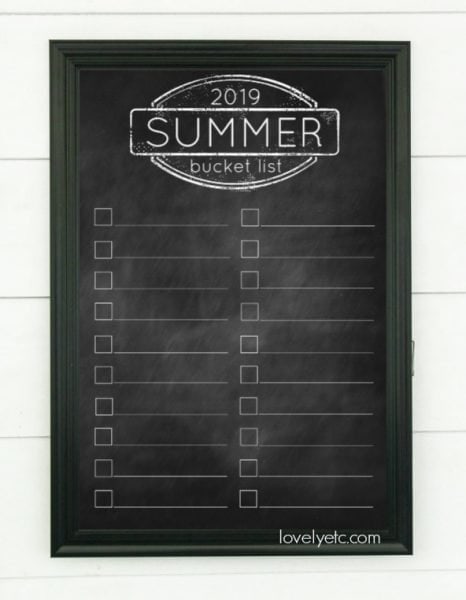 In the end, I decided to go with pretty for my own 2019 summer bucket list. I printed my list out at Staples as a 24" x 36" color engineering print for less than six bucks.
Did you know that engineering prints come in color as well as black and white? I feel like bloggers talk about the magic of engineering prints all the time, but nobody mentions color is an option!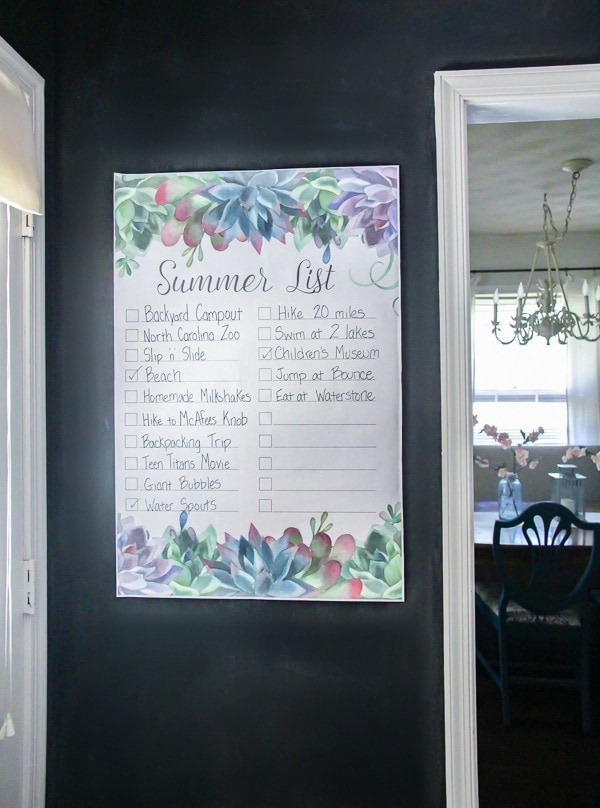 I taped our list right on the wall in our kitchen and started adding this year's list.
A quick little hint – if you ever tape something directly to your walls, do not use scotch tape! There's a good chance it will peel the paint right off your wall. I usually go with painters tape or command strips.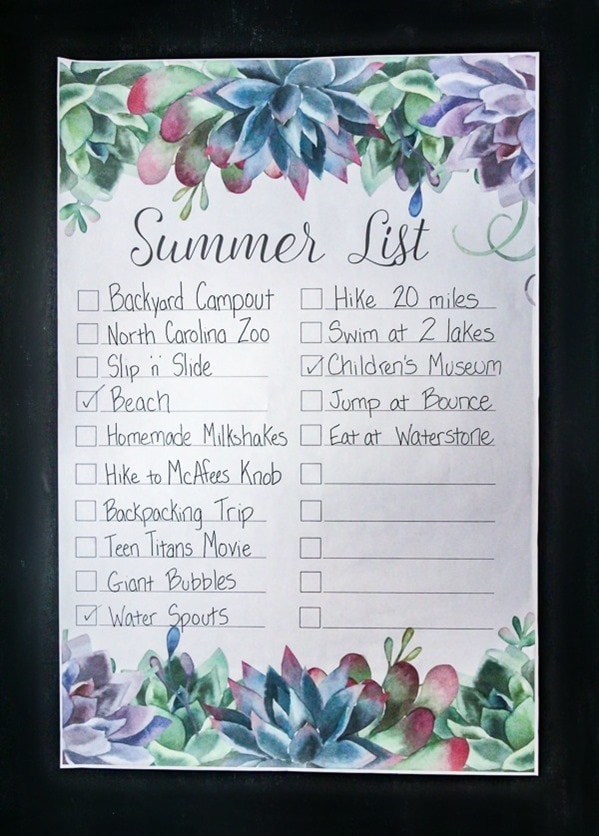 I always like to include a few big things like trips and a few small things like yummy summer treats. And as you can see, this year's list is still a work in progress. There are just so many possibilities, it's tough to narrow it down!
And since I know I can't be the only one who wants a pretty 2019 summer bucket list, I want to share these with you guys. They are sized to work great as 24×36 posters but you can also print them out on regular letter size paper if that is more your speed.
And if you don't really want to tape it to the wall like I did, you can also pop it in a frame.
The great thing about using a frame is you can write directly on the glass (or plexiglass) with a chalk marker or dry erase marker. At the end of the summer, just erase your list and you're all set for next summer. Such a fun trick.

You can download your own printable summer bucket lists at the links below.
Chalkboard 2019 Summer Bucket List
Chalkboard Summer Bucket List (no year)
Summer Bucket List with Succulents
Pin Me!