I've gotta say, cleaning out the basement – not the most fun job. Although it is extremely satisfying seeing the floor slowly emerge as the junk slowly disappears.
Last week I shared step one with you guys – how to make a plan and get a jumpstart on all the decisions you are going to have to make before even beginning to clean. This week my husband and I hit the basement pretty hard, plans in hand.
And we made some good progress. We did not finish – in fact we still have quite a ways to go. But when you accumulate as much useless stuff as we have, it is going to take some time to truly get it organized. Not just the kind of organized where everything looks better, the kind where everything looks better AND you actually know where things are when you need them.
Because our basement is so full of junk, the next step in the process had to be to remove as much as possible. We had already decided much of what was being trashed, recycled, and donated so we started there. My husband took a big truckload of trash to the dump and another full truckload of cardboard to be recycled. (Apparently we thought we needed to have dozens and dozens of Amazon prime boxes at the ready to be reused at anytime. Newsflash – we didn't.) And finally, another big truckload of stuff to the Goodwill.
There was one moment though that could have been the death blow for the whole basement decluttering mission. My husband recently got a Playstation 4 and the box it came in was, of course, in the basement. When I asked my husband whether or not we needed to keep it, he said, "I don't know. We probably won't need it but it doesn't hurt to keep it."
It sounds perfectly reasonable, but that is the exact thinking that dooms most decluttering efforts to fail.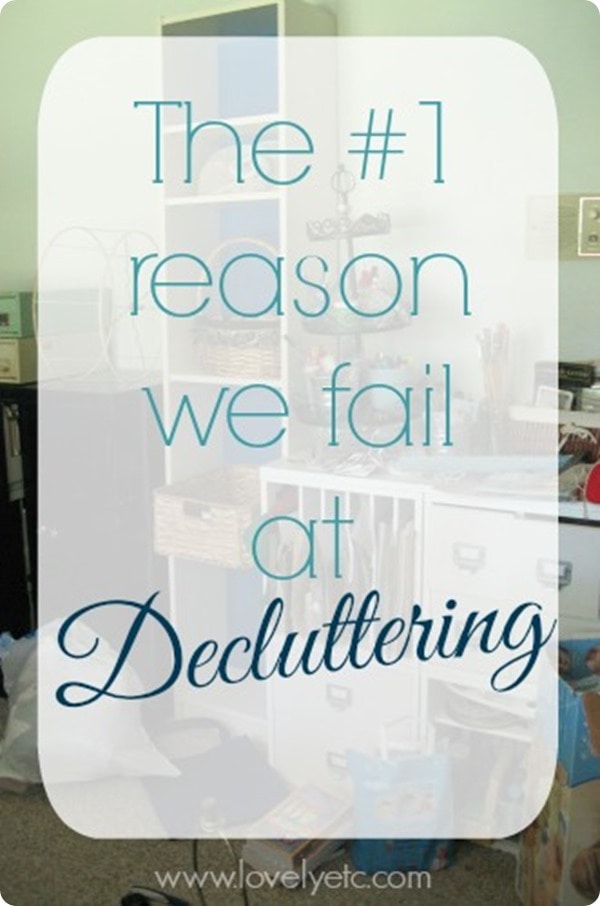 That thinking is what led us to have a mountainous tower of Amazon boxes. "Hey, doesn't hurt to keep them. We might need them some day!" Yeah, I think I reused a grand total of four of those boxes. We kept the whole massive tower so that I could use four. That kind of thinking was the reason the basement ever got so horrible to begin with.
We probably won't need it, but it doesn't hurt to keep it. What's the harm anyway?
No, no, no, no, no!
The harm is that you end up with a basement so packed full of junk you will probably never need that you can't find the snow shovel when an unexpected storm hits. The harm is you have a menacing tower of cardboard boxes precariously leaning over you every single day as you do laundry. The harm is you can't actually park your cars in the garage side of your basement because it is too full of things that 'aren't hurting anything'.
The harm is you let so many things your want to keep 'just in case' pile up, that you have to spend an entire month just to get your basement clean.
Yeah, doesn't actually sound so harmless to me.
Who wants to guess where the Playstation box ended up? Here's a clue – not in our basement!
Unless something is irreplaceable or we know we will be using it, it's got to go. Because that is basically the definition of clutter – all the stuff sitting around taking up space that just completely is not necessary.
The next step – sell the furniture we've been hanging onto 'just in case' on Craigslist.
Anyone else struggle with that 'doesn't hurt to keep it' thinking? That one's a bear to overcome!
More posts to help you banish clutter!
Tricks, tips, and the right mindset to actually get rid of clutter once and for all
What to do with the stuff you want to get rid of: