I've gathered 25 fun and unique DIY Christmas tree topper ideas that you can make in plenty of time for tree trimming!
Over the years I've figured out all kinds of tricks for decorating a beautiful, cozy Christmas tree. But there is one thing that I am never quite satisfied with – the Christmas tree topper. I can never seem to find just the right thing!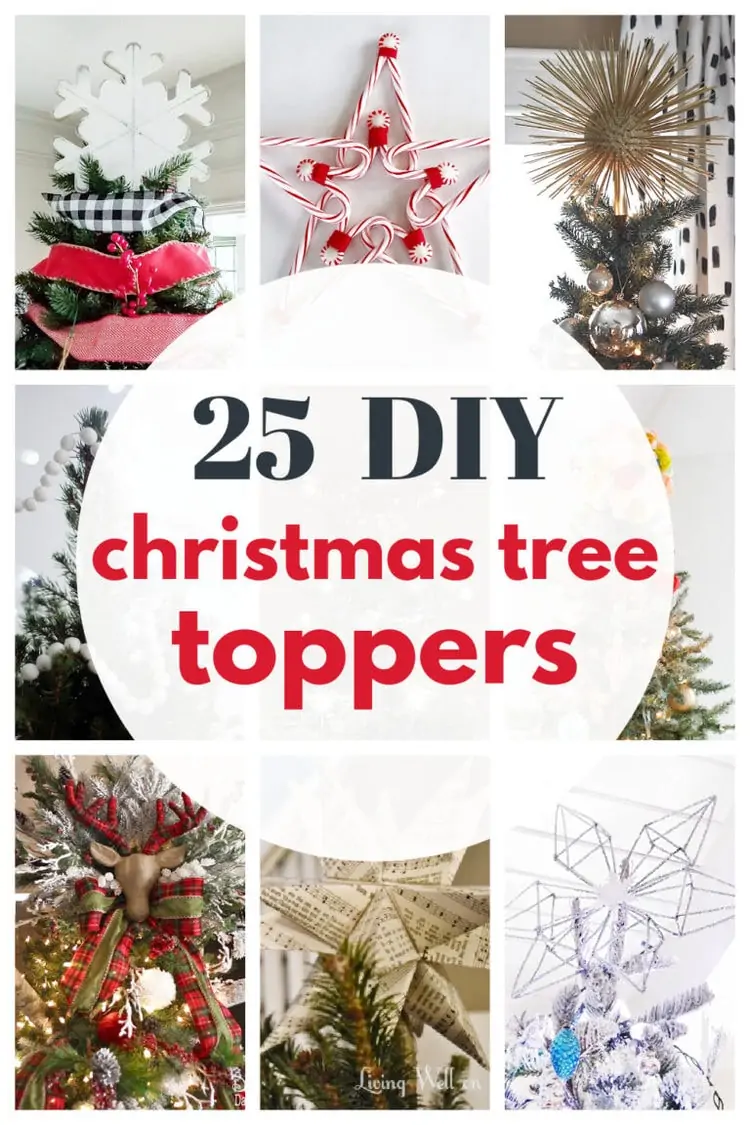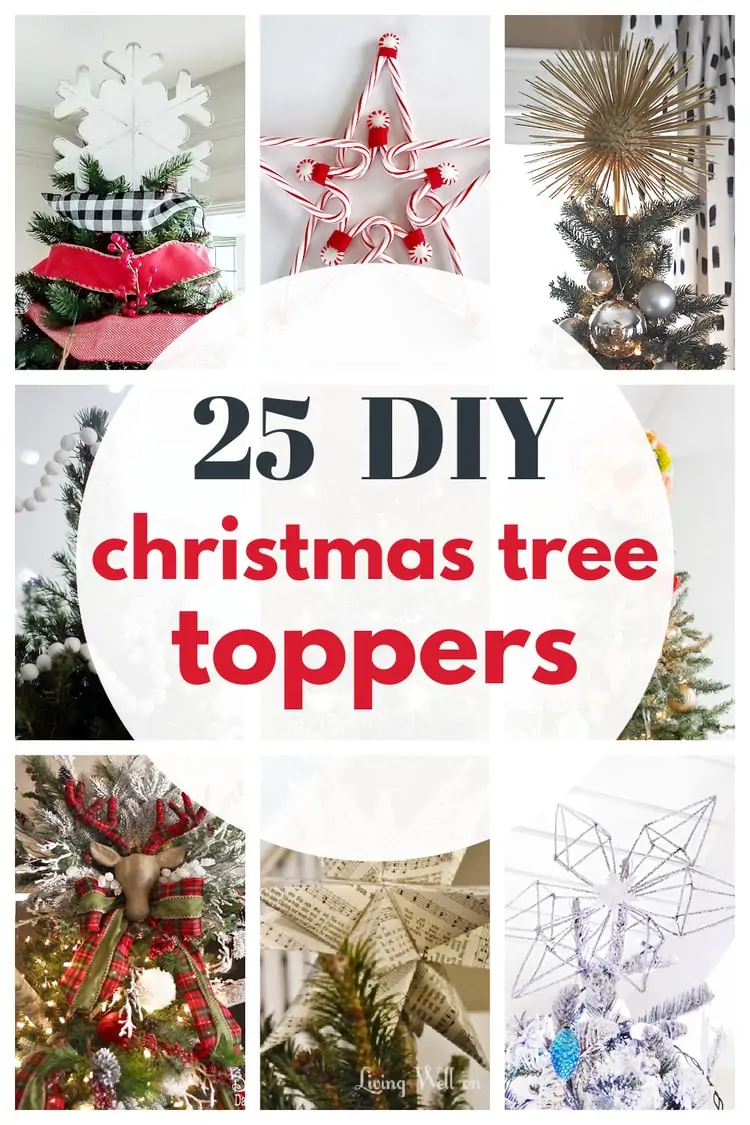 I've used a light up star for the past few years and while it was pretty, I felt really meh about it. This year I actually didn't use any topper at all, I just added some extra Christmas picks to the top of the tree to give it more shape.
So I decided to search out the best DIY Christmas tree toppers I could find. Christmas tree toppers with a bit more personality than a simple star from Target.
There are definitely some great, unique ideas here that have got my wheels turning for my own tree!
25 Unique Christmas Tree Topper Ideas
These 25 beautiful and unique DIY Christmas Tree Toppers are full of inspiration for decorating your Christmas tree.
Christmas Tree Toppers You Can Buy
And if you're looking for the perfect Christmas tree topper but don't have the time to make your own, I also found quite a few fantastic tree topper options you can buy.
These tree toppers include ideas for all styles from the whimsical to the elegant and include a range of price points. (Some are as low as $20!)

So many creative Christmas tree topper ideas! Now I'm excited to choose a new tree topper for my own tree!
I'd love for you to pin this post on Pinterest!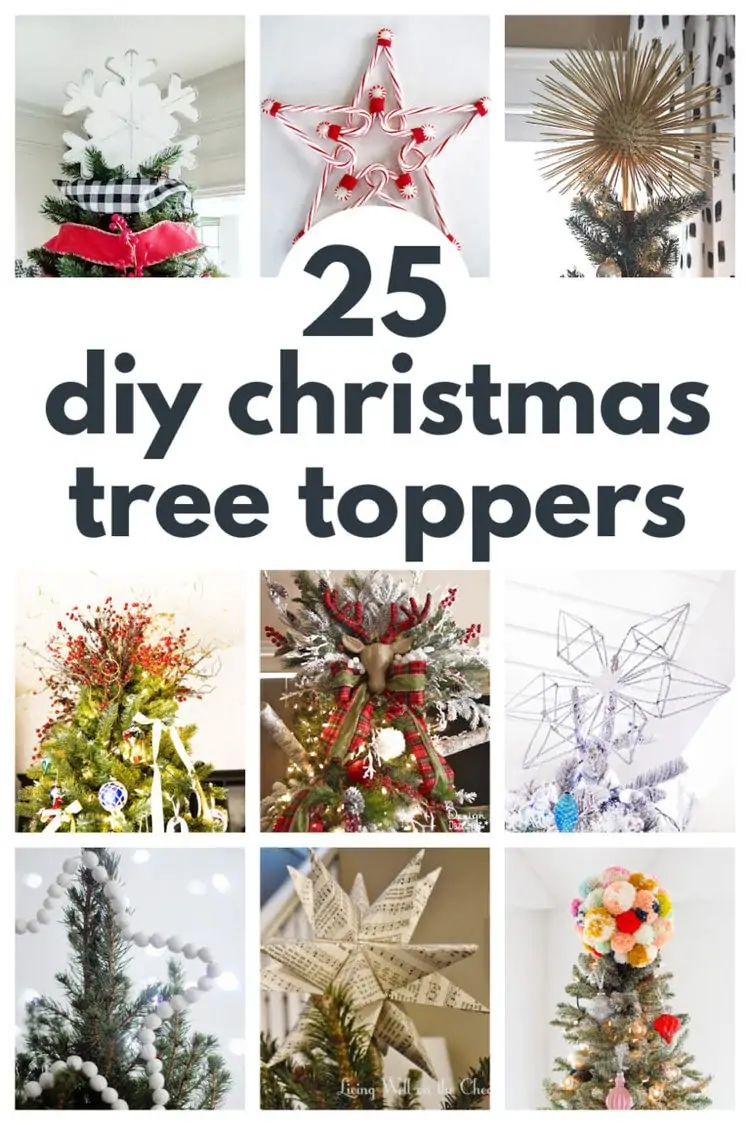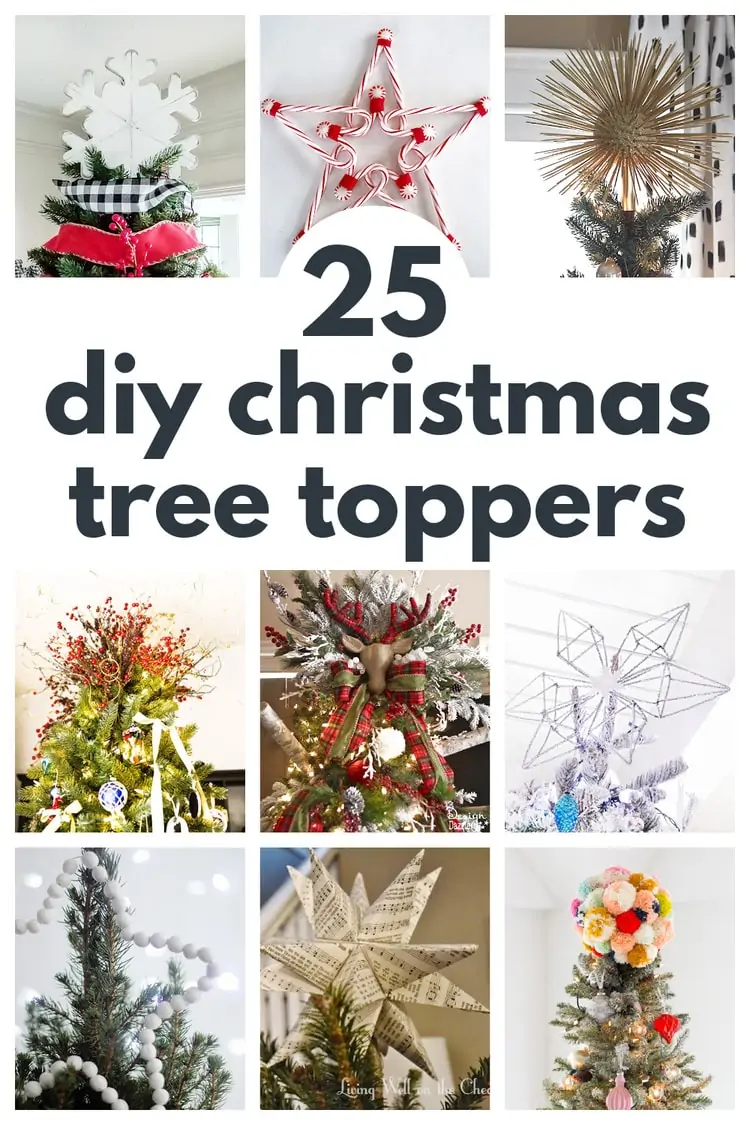 Ready for more Christmas decorating inspiration?