Decorate your home quickly and easily for the autumn season with beautiful free fall printables including a set of watercolor trees.
I have another great set of free watercolor printables to share with you today.
These printables are all about the gorgeous colors of fall.
I'm sharing a set of watercolor trees in all of the best fall colors. And I added a sunflower as well because big, beautiful sunflowers always make me think of summer fading into fall.
These fall printables make such a beautiful, easy way to decorate for the changing seasons.
Just print them out and pop them in a frame. Done and done.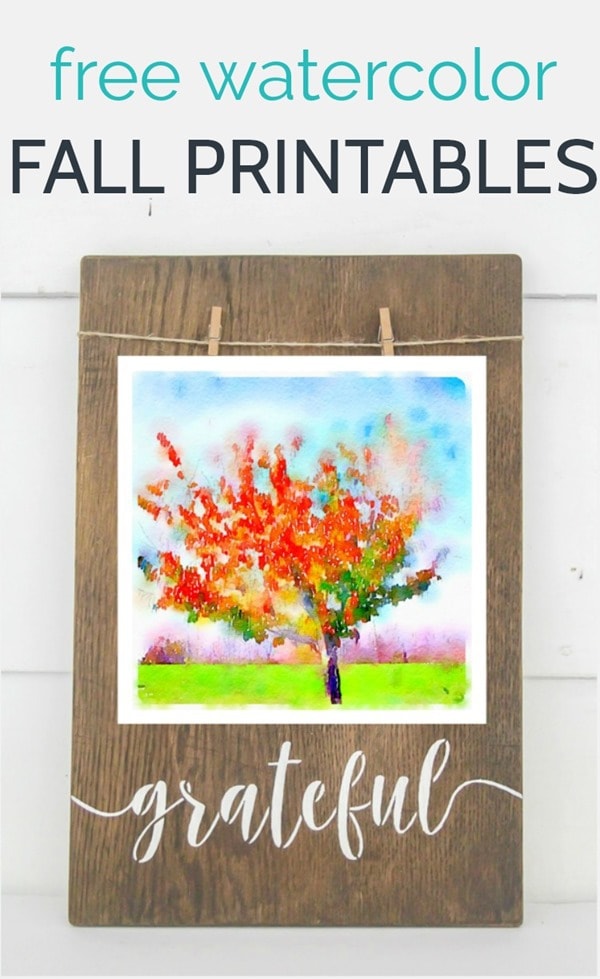 I also invited some of my favorite bloggers to join me in sharing their own free fall printables today.
Be sure to check them out below. I absolutely love them all and am having a hard time narrowing down which ones I want to print out for myself!
These watercolor trees that I'm sharing today actually began with a hobby I was into almost a decade ago.
That was when I first started collecting vintage cameras and I found out about a really cool way to use vintage cameras to take photos without having to deal with buying and developing film.
It is called "through the viewfinder" photography or TTV. Basically you use a digital camera to look through the viewfinder (eyepiece) of an old vintage camera and take your photos that way.
It gives the photo a really unique, vintage feel because of the curve to the viewfinder as well as all of the dust that inevitably builds up inside the camera.
You do have to make a special contraption to help block outside light and get the right focal length, but otherwise you just shoot and hope for the best.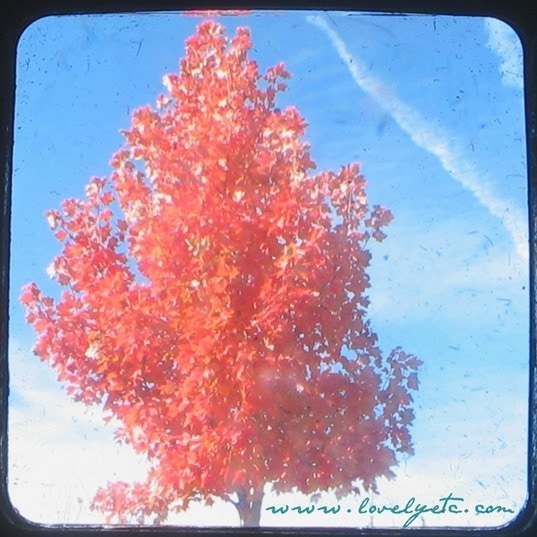 I really enjoyed trying out TTV for awhile, but eventually other interests took over. Plus, Instagram and all of it's vintage-style filters came along.
Once you could mimic the cool retro look of TTV with the touch of a button, it lost some of its appeal.
But, during that time, I took a series of photos of some really gorgeous fall trees.
We have beautiful falls here in Virginia and I remember that year the leaves were especially bright and colorful.
Around that same time, I also took some TTV photos of sunflowers against a bright blue sky because they were just too pretty not to.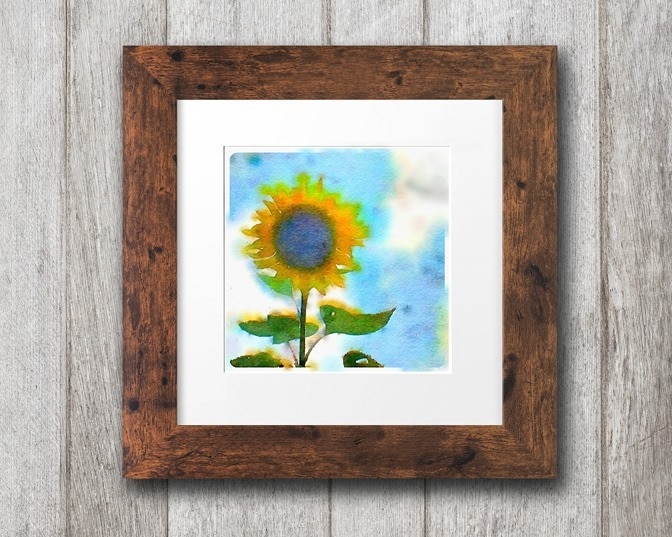 When I started thinking about making some new fall art, I remembered those beautiful tree photos sitting on my hard drive and decided it was definitely time to do something with them.
I loved the photos as they were, but I decided they would look even better as watercolor art prints.
I used the Waterlogue app and gave them the look of beautiful watercolors.
So these printables were created though the combined powers of old school equipment and digital technology. Because who says they can't coexist? ;)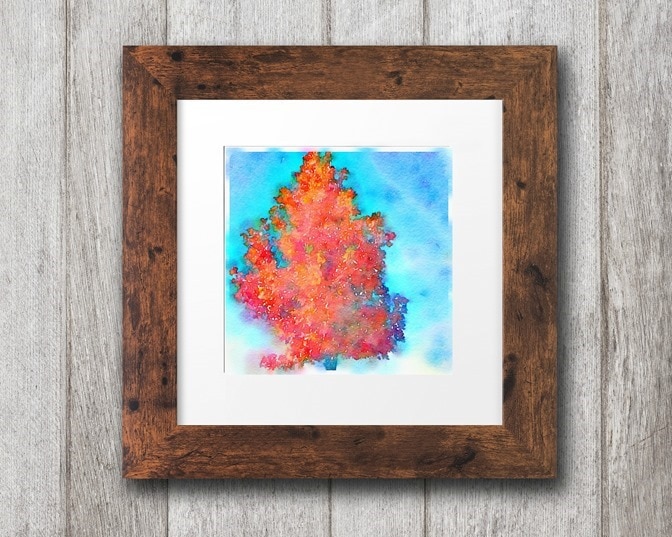 I think this set of four fall printables would be amazing as part of a gallery wall. Or simply print your favorite and stick it in a frame.
I especially love how they look clipped to the grateful frame I recently stenciled. Perfect for fall.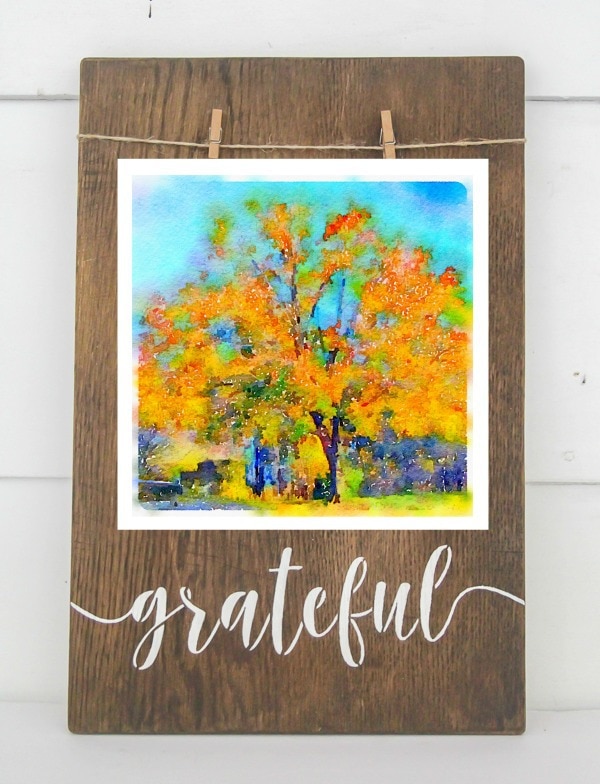 I'm offering these along with all of my other printables completely free to all of my email subscribers.
To get your printables delivered straight to your inbox, just subscribe to my email newsletter in the box below.
The free download will be sent to your email within minutes and you will get access to all of my other free printables as well along with my weekly email newsletter. (Printables are for personal use only and may not be resold in any form of course.)
Ready to see even more gorgeous fall printables? Each one is absolutely free; just follow the links to snag your copy.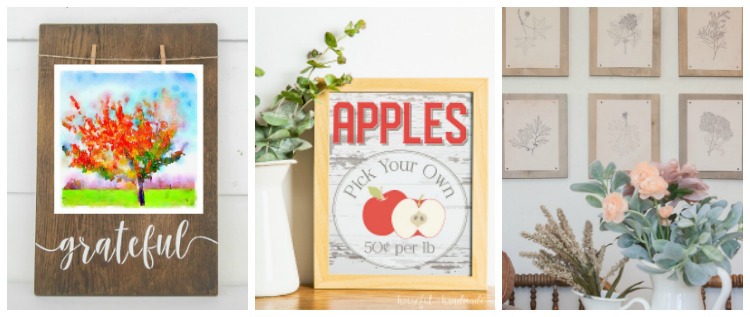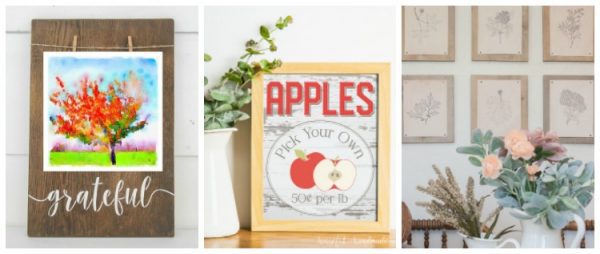 Fall Watercolor Printables from Lovely Etc. (you are here)
Apple Picking Fall Printable from Houseful of Handmade
Set of Vintage Fall Printables from Twelve on Main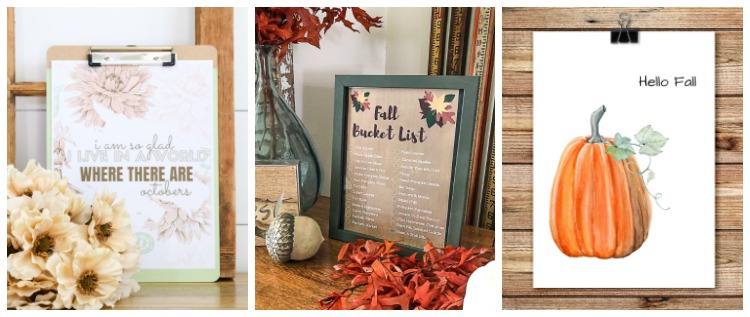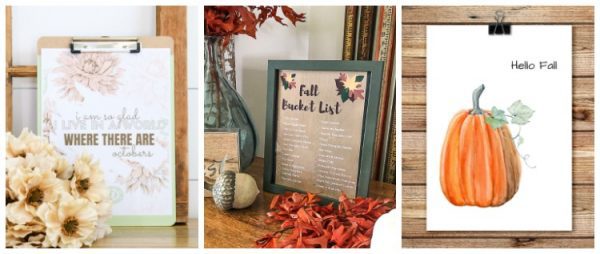 Fall Printable from A Fresh Squeezed Life
Fall Bucket List Printable from My Creative Days
Hello Fall Free Printable from Domestically Speaking


5 Free Fall Printables from Happily Ever After, Etc.
Free Fall Gallery Wall Images from All Things with Purpose
Beautiful Free Fall Printables from The Navage Patch
I'd love for you to spread the word about these free printables by pinning them on Pinterest.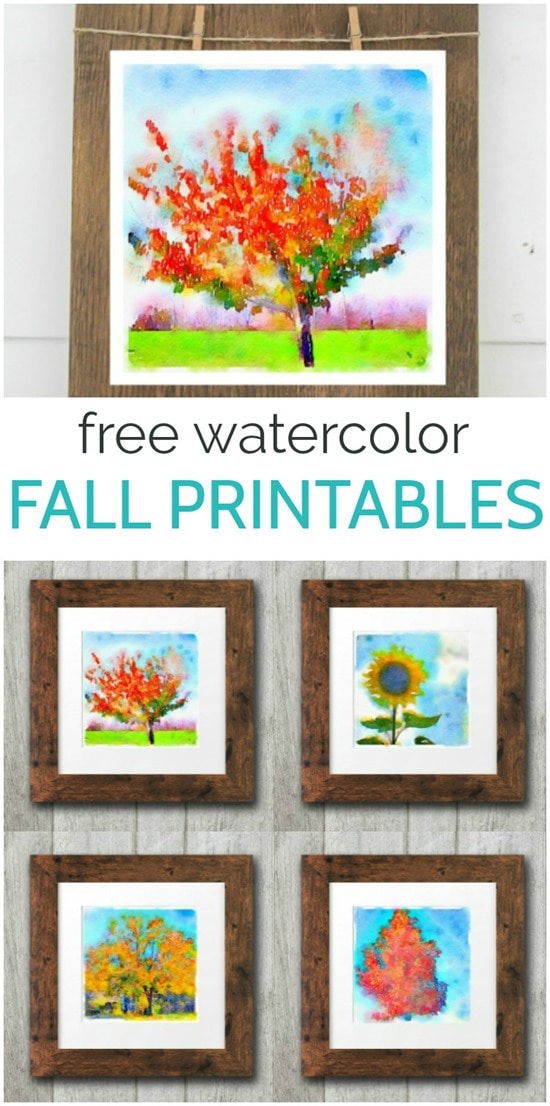 Enjoy!