These free anchor printables are such an easy way to decorate for summer and show a bit of patriotism just in time for Memorial Day and the Fourth of July.
There are tons of great patriotic printables out there in the classic red, white, and blue color scheme, but to be honest, red, white, and blue just isn't really my style. So I decided to go nontraditional with the color scheme of these free printables and I love the coastal look I came up with.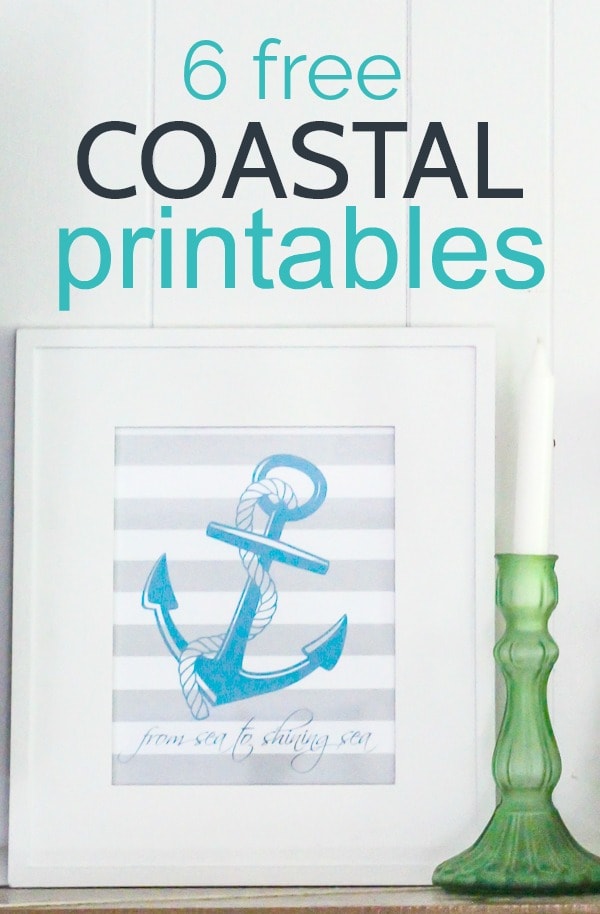 As I've shared before, I don't usually decorate for holidays other than Christmas. It takes me sooo long to get a room in my house looking how I want it, I can't fathom trying to redecorate everything ever few weeks.
Not to mention, I do not have the room to store all of those Valentine hearts, Easter bunnies, and shamrocks.
But…I have to admit it is kind of fun to throw in a little something seasonal every now and then. And there is nothing easier than sticking a free printable in a frame. (And bonus: finding room to store a piece of paper – no problem!)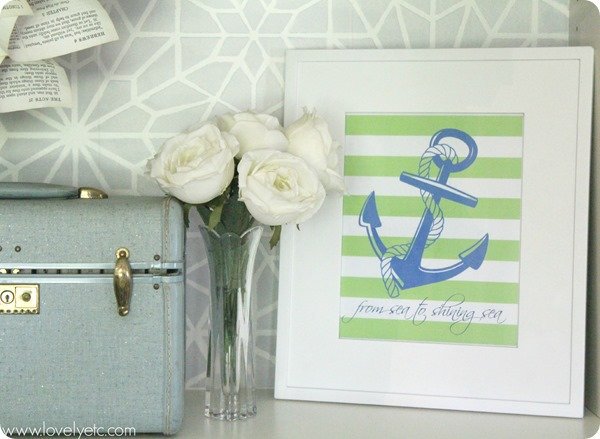 I love that these printables show some definite patriotism with the reference to the last lines of the song America, the Beautiful: from sea to shining sea. But because they aren't the typical red, white, and blue, they'll look fabulous all summer long. (So you don't have to worry about realizing in August that you still have your 4th of July decorations out. Because yes, I can 100% guarantee that would happen to me!)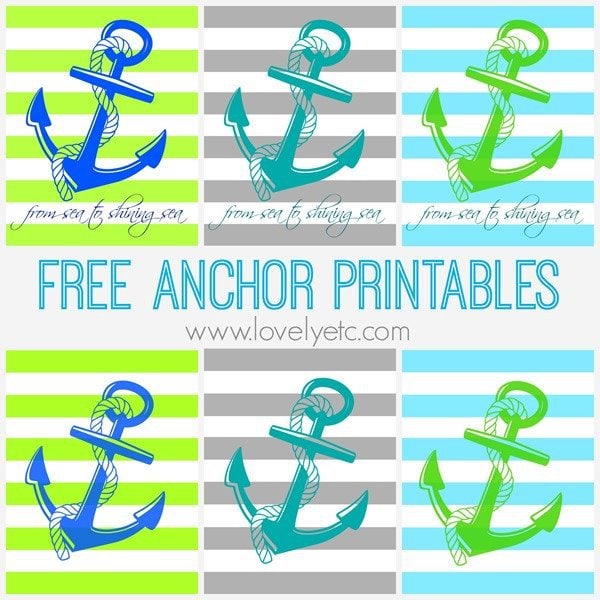 There are three different colors available. Plus, I even made a set without any words if that's more your style.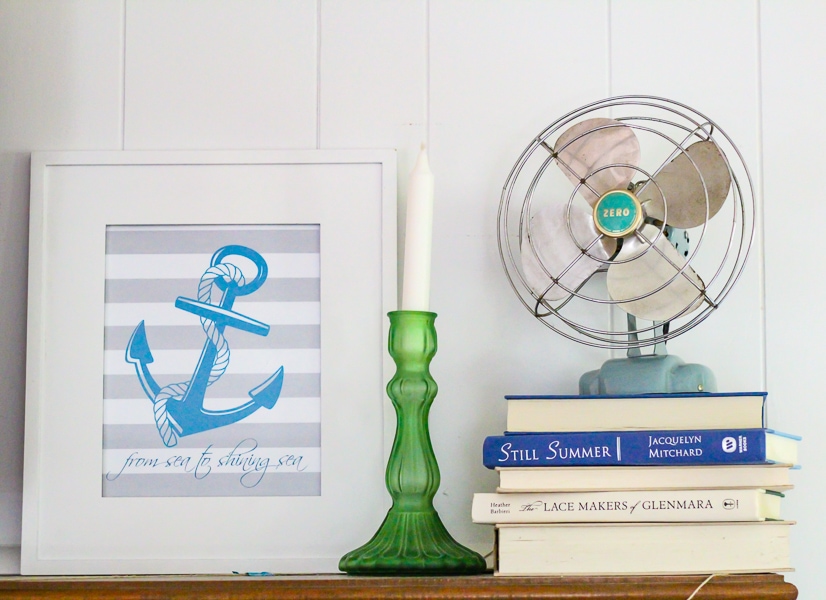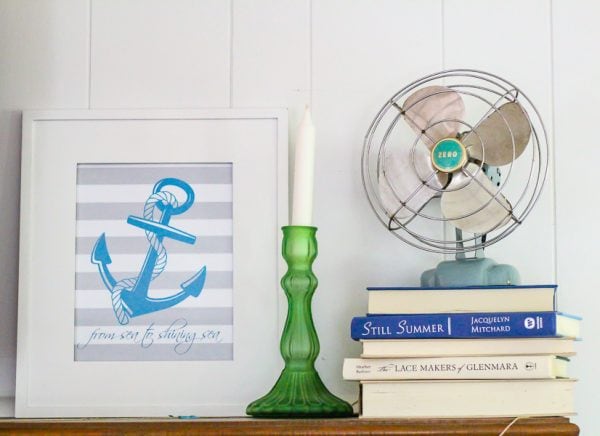 These anchor printables are sized to make 8 x 10 prints perfect for framing. I'm offering these along with all of my other printables completely free to all of my email subscribers. To get your printables delivered straight to your inbox, just subscribe to my email newsletter in the box below. The free download will be sent to your email within minutes and you will get access to all of my other free printables as well along with my weekly email newsletter. (Printables are for personal use only and may not be resold in any form of course.)