I have another set of pretty free printable art to share today!  Free printables are such an easy no-cost way to freshen up your home as the seasons change and these printable watercolor flowers are the perfect way to add a touch a spring to your home.
Every year I cannot wait for winter to end.  I always love to add some touches of spring inside our house to help get me through those last few weeks of winter before the sun starts shining and the flowers and leaves reappear.  My absolute favorite way to bring spring inside is a big mason jar full of fresh spring flowers.  So when I decided I wanted to create some new free printable art for spring, I knew I wanted to put together some sweet free watercolors of spring flowers in blue mason jars.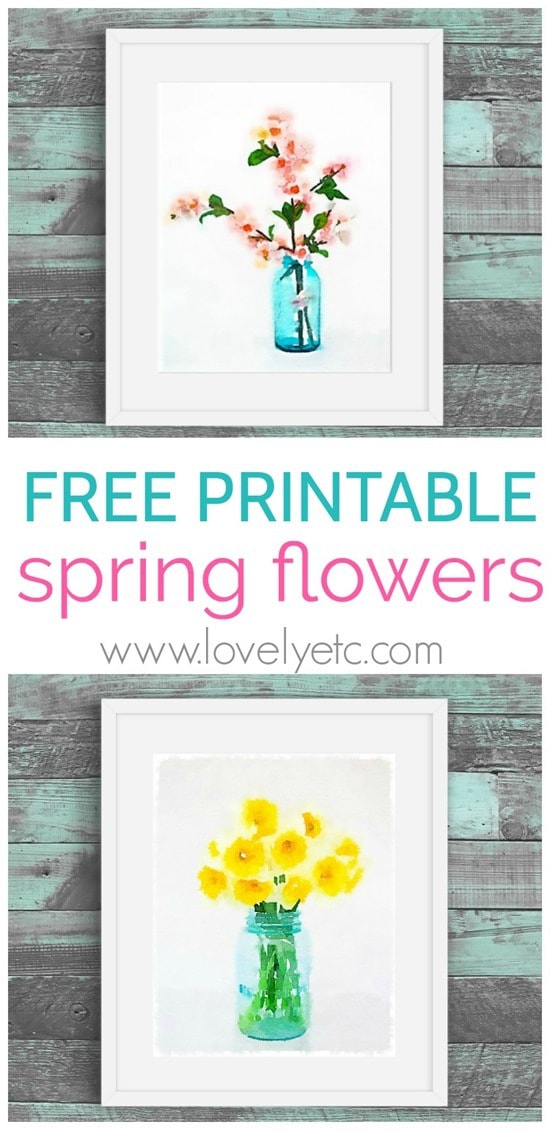 There are so many gorgeous spring flowers, but my personal favorites are cherry blossoms.  This year I put a couple of jars of beautiful cherry blossom branches on our dining table and I cannot help smiling every time I see them.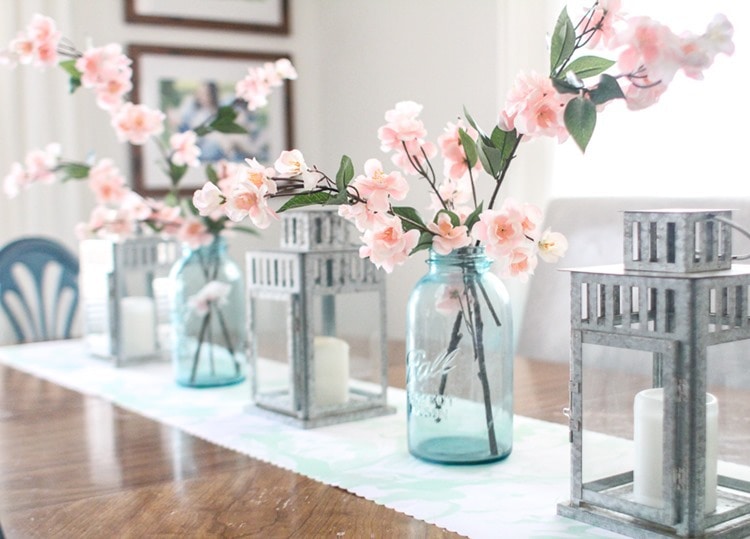 So I decided to take a few photos and turn them into this sweet 'watercolor' print.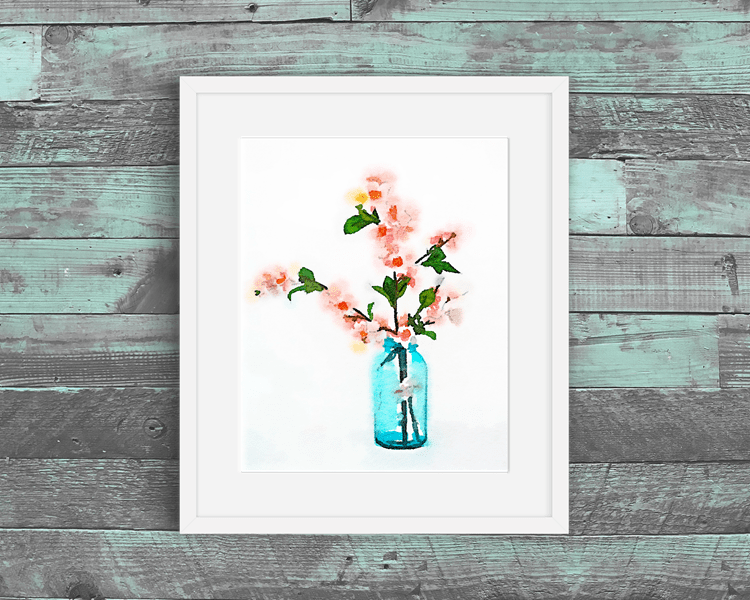 Even though spring isn't quite here just yet, we do have a swath of happy daffodils in our yard.  And even more fun, there's a mysterious patch of rogue daffodils in the woods behind our house.  So I gathered several bunches of fresh daffodils and added them to some more of my vintage mason jars.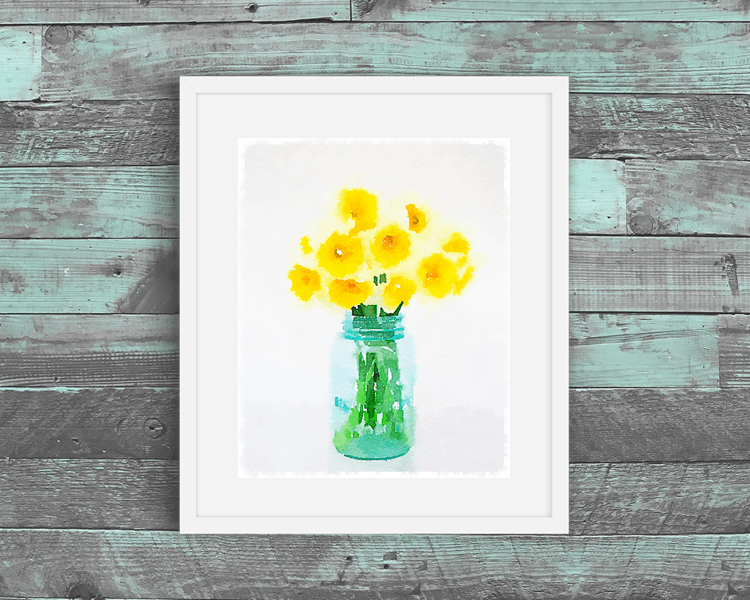 These watercolor flower printables are sized to make 8 x 10 prints perfect for framing.  I'm offering these along with all of my other printables completely free to all of my email subscribers.  To get your printables delivered straight to your inbox, just subscribe to my email newsletter in the box below.  The free download will be sent to your email within minutes and you will get access to all of my other free printables as well along with my weekly email newsletter.  (Printables are for personal use only and may not be resold in any form of course.)