Thanks so much for all of your kind comments about the new nursery! I completely love the way the room came together, but the absolute best part is definitely the big starry night sky mural.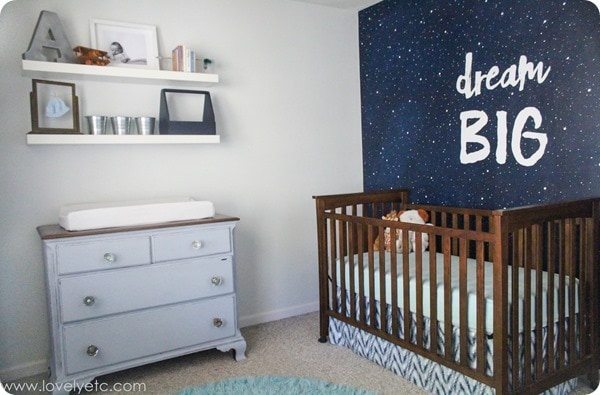 When I decided I wanted to paint a night sky on the crib wall, my biggest concern was that it would end up looking like a big navy wall with white polka dots.
Not the look I was going for! I was extra careful to avoid the whole polka dot look and figured out a few tricks that definitely helped with that goal.
This post may contain affiliate links. See my full disclosure here.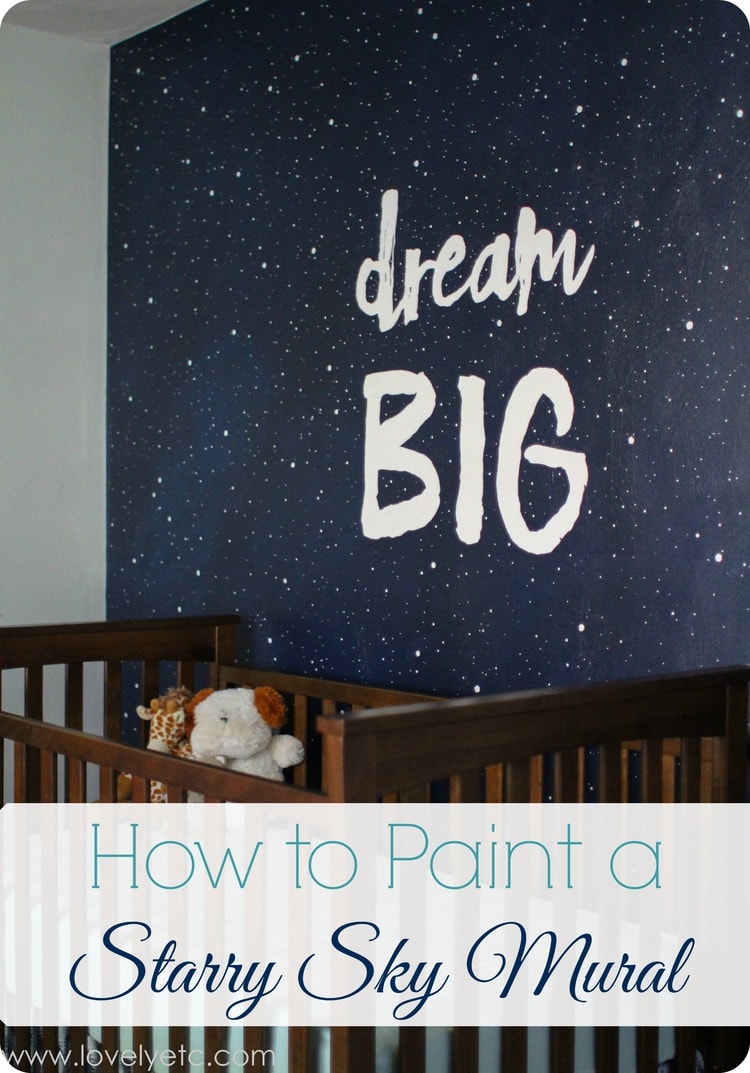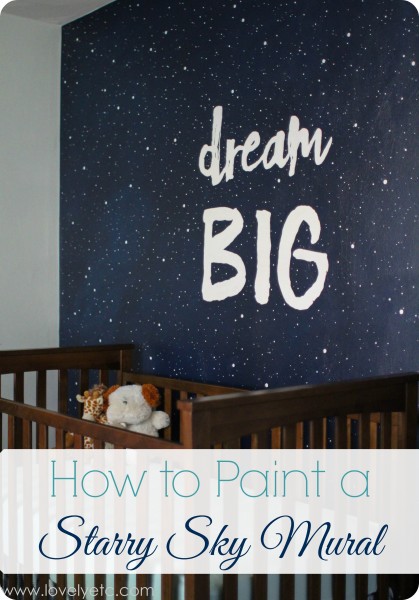 Painting the Navy Wall
The first step was painting the wall navy – I used Sherwin Williams Anchors Aweigh.
With such a dark color on one wall, it was extra important that the paint lines be clean and crisp.
I used painter's tape to tape off the wall that would be navy.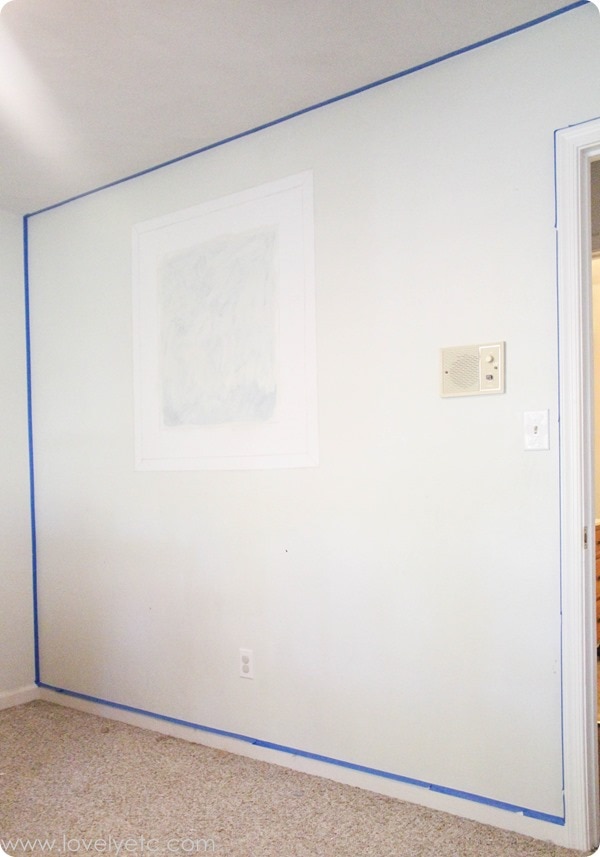 Then I sealed the edges of the tape with paint to make sure no navy would seep under.
This step is very important to getting crisp paint lines.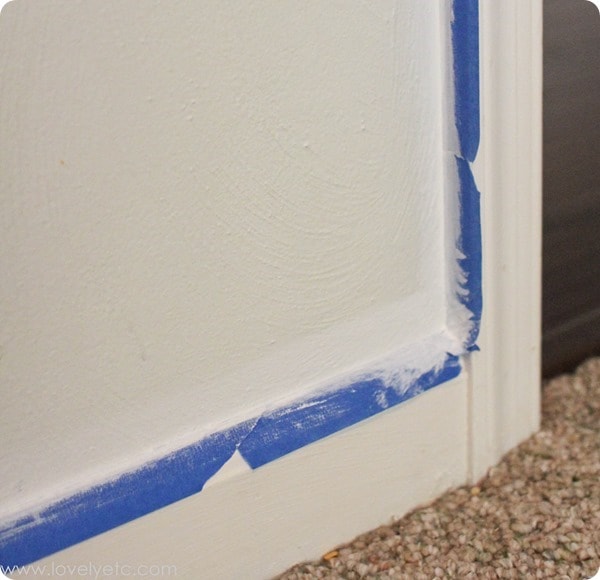 You don't want any dark navy paint seeping under the tape and leaving little navy splotches on the white baseboards or light adjoining walls.
To prevent this, you can create a seal along the edges of the tape so that no dark paint can break through.
You create this seal using paint that matches the adjoining trim and walls.
I used white paint to seal the edges of the tape along the ceiling, baseboards, and door frame because those areas were painted white.
I used the existing wall color, Allen + Roth Day Spa to seal the tape along the corners where the navy wall met the other walls.
As always, be sure to remove the painter's tape before the last coat of paint dries. (This will keep the paint from peeling.)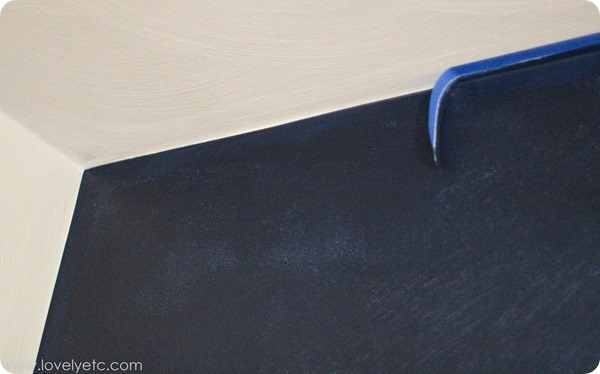 I had to paint two coats of navy paint to get even coverage, and when I pulled off the tape, it looked perfect!
I didn't have to touch up a single spot! (When we moved into our first house, we painted our living room red and I'm pretty sure we spent longer touching up the paint edges than we spent painting in the first place.)
One of the things I did to keep the wall looking more starry and less polka dotty, was to add some lighter areas to my navy wall.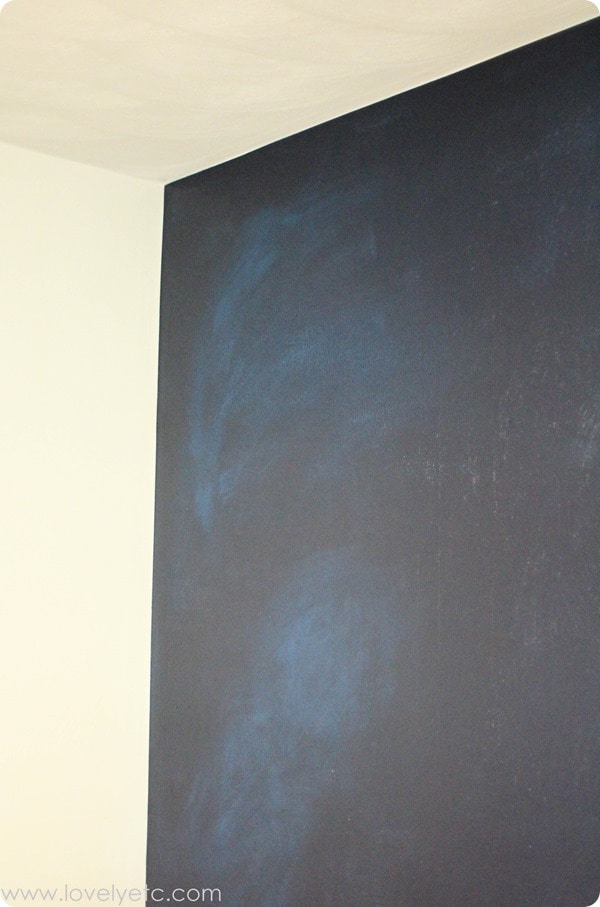 When you are outside looking at the night sky, there are some areas that look lighter than others and I wanted to replicate that on my wall.
I mixed a little white paint with my navy and lightly brushed it on in several areas across the wall.
Then I used an old rag to help further blend the light and dark areas together.
Dream Big
Next I added the "Dream Big". I wanted it to look like I just took a paintbrush and spontaneously added it to the wall.
But there was no way I was actually going to just start throwing white paint on my fresh navy wall. My handwriting is nowhere near good enough for that.
Instead I used a font set I purchased from Creative Market called The Treasured Years.
Using this font, I typed out my phrase in PicMonkey.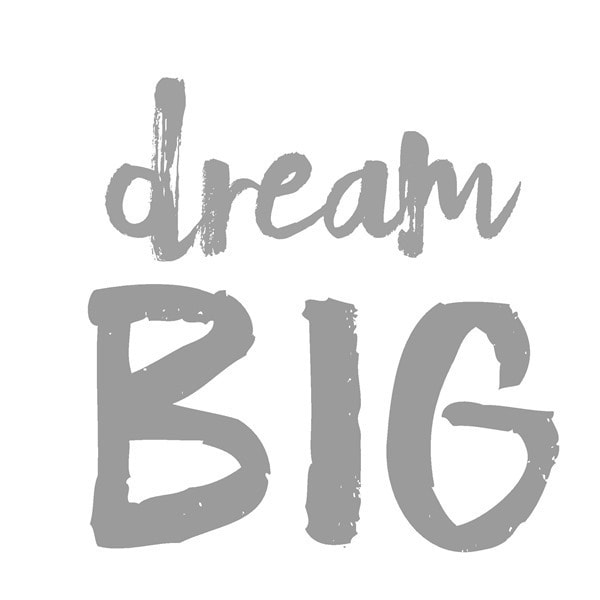 Now if you own a projector, you can simply project your phrase on the wall and then fill it in with paint.
I don't happen to have one, so I used the printer method instead – I printed my phrase out extra large and then transferred it onto the wall.
To do this from Windows Live Photo Viewer, choose print. When the window opens, click 'options' and then 'printer properties'.
Choose the Page Setup tab at the top.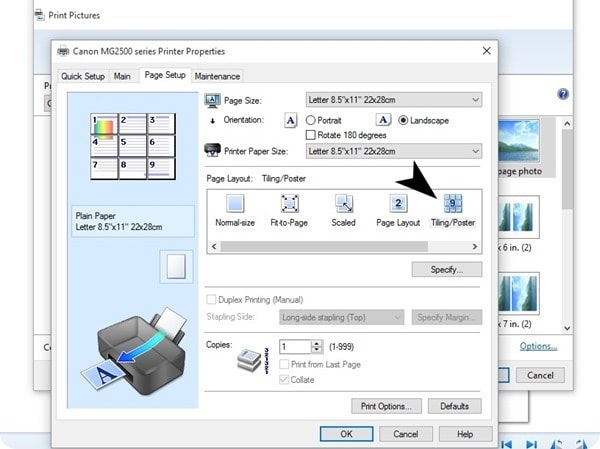 Choose tiling/poster and then hit the specify button to choose how big to make it. I made mine 4 sheets by 4 sheets.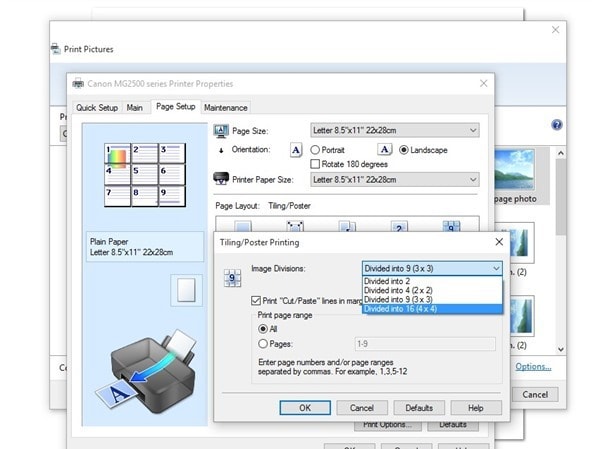 On the original print screen, be sure to uncheck the box that says 'fit picture to frame'.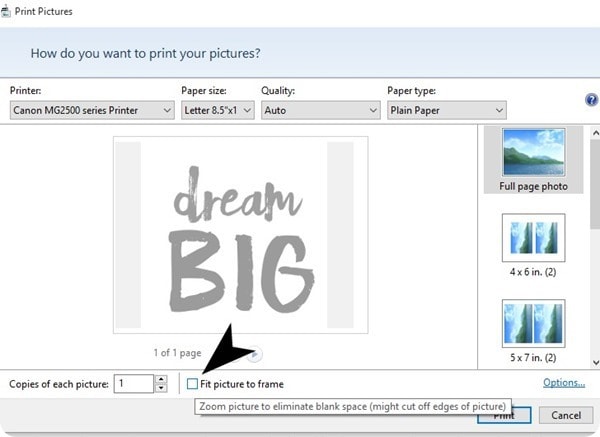 Once all 16 sheets of paper were printed, I lined up my letters and taped them together.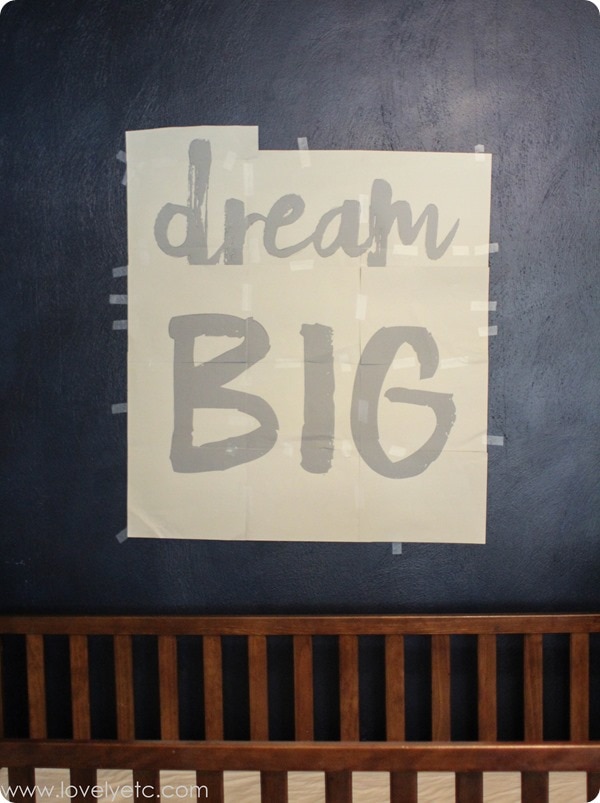 Then I used chalk to transfer the letters to the wall. This trick is so easy to do and it also works great for making really clean designs on chalkboards.
Simply rub chalk all over the back of the paper. Tape it to the wall where you want your letters to be and use a pen or pencil to trace around the outline of each letter.
When you remove the paper, there will be a perfect chalk outline of each letter on the wall.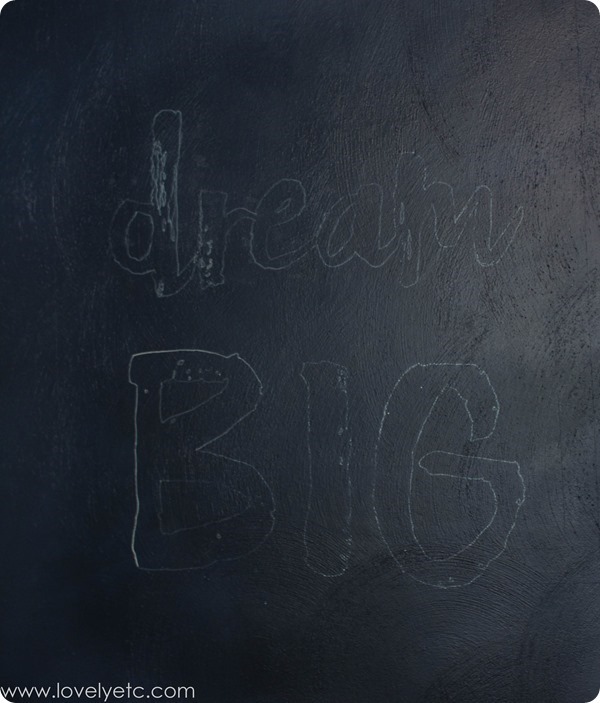 I used a small paintbrush to fill in my letters with three coats of white paint.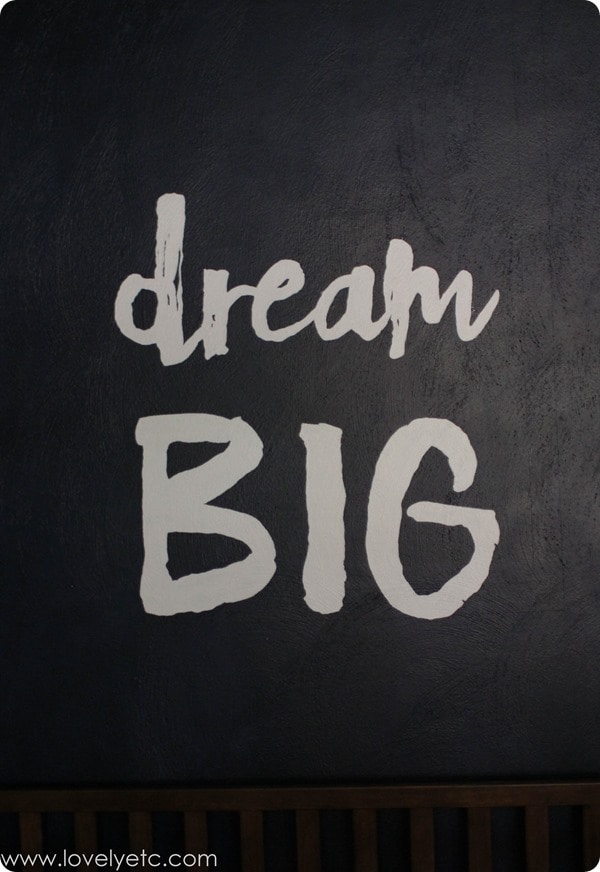 Stars in the Sky
Lastly came the stars. I chose to use several different sizes of stars to give the illusion of some being closer and some being further away.
I used a medium sized round paintbrush, a smaller paintbrush, a small wooden chopstick, and a toothpick.
I started with the largest brush, dipping it in white paint and dotting it onto the wall.
I was very careful to make sure my dots were not evenly spaced.
This is not as easy as it sounds – our natural inclination is to put things in patterns so I had to work to make sure some dots were clustered together and others were more spread out.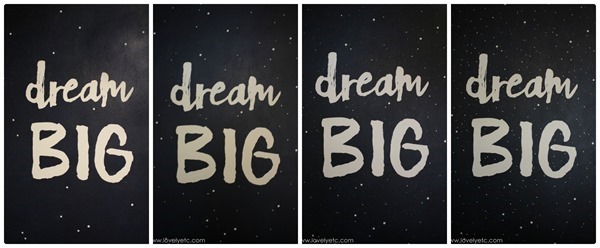 I feel pretty confident this wall looks sufficiently starry and not just like polka dots.
I think the three things that really made the difference were adding lighter areas to the background, making different sizes of stars, and varying the spacing of the stars.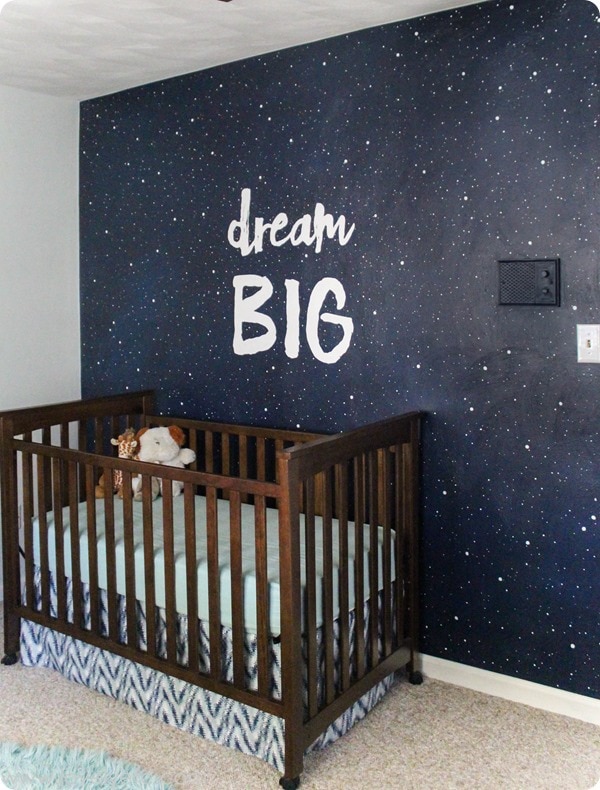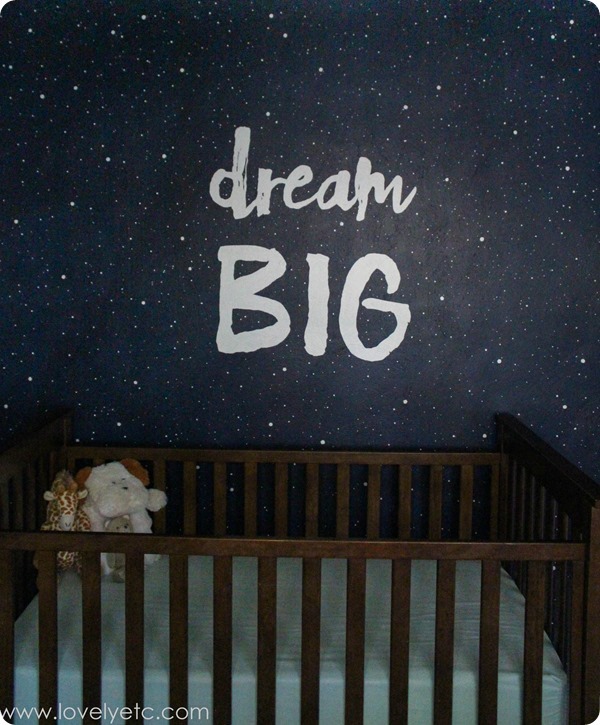 I really love how this wall turned out. It is eye catching and beautiful and it gives the room a strong focal point.
It is one hundred percent baby proof – no heavy frames that can be pulled off the wall.
And it cost less than ten bucks to make – two sample cans of paint and some painter's tape.
Here are a few more projects I bet you'll love: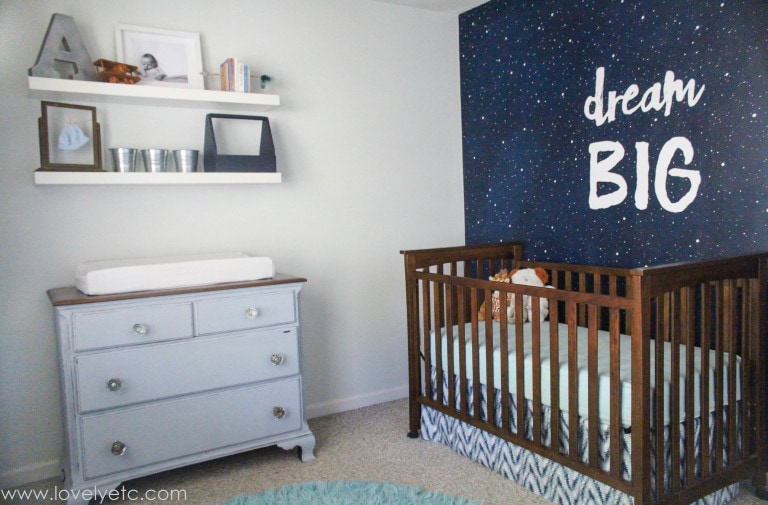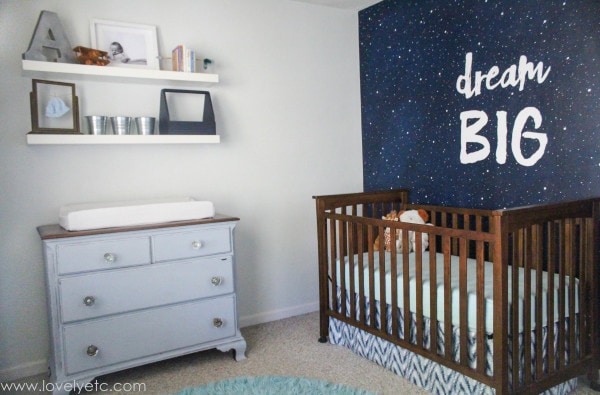 Mountain Mural (the perfect headboard for child's room)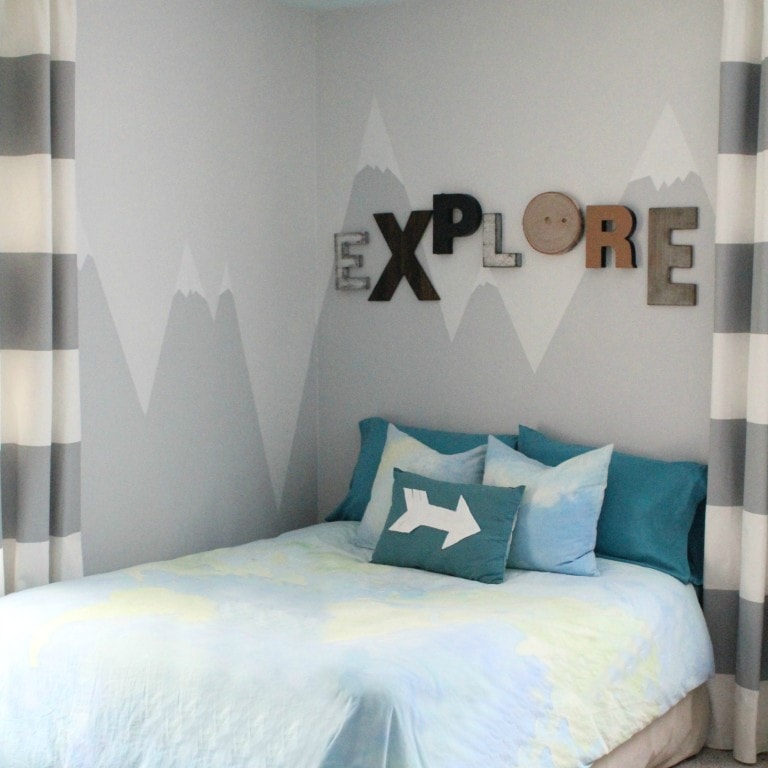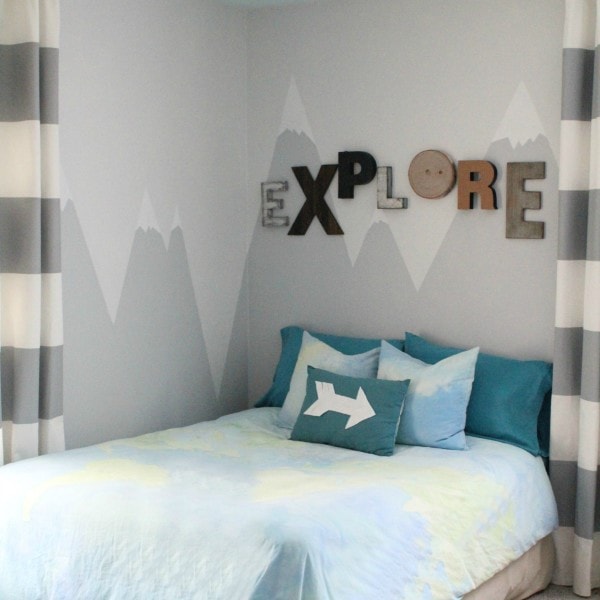 10 Smart Tips for Planning the Perfect Nursery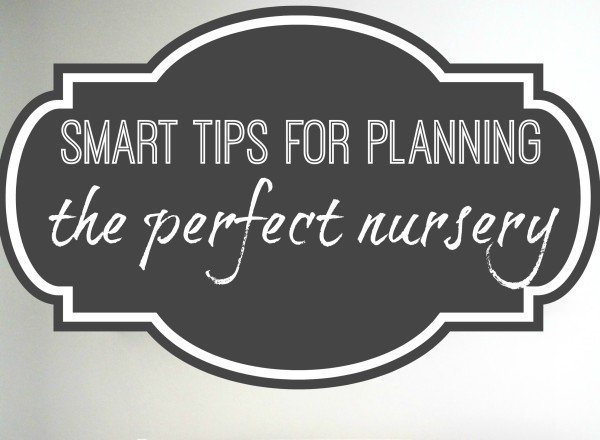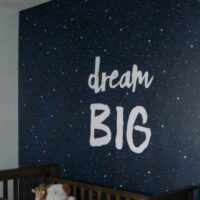 Painting A Night Sky Mural
Create a beautiful starry night sky mural with this surprisingly easy tutorial.
Materials
Navy paint - I used Sherwin Williams Anchors Aweigh
Painter's Tape
White Paint
Chalk
Medium Round Paintbrush
Paint Roller
Small Paintbrush
Wooden Chopstick
Tooth Pick
Instructions
Tape off the wall with painter's tape along the ceiling, baseboards, and door frame.
Paint the wall with 2-3 coats of navy paint.
Remove the painter's tape before the last coat dries.
Mix a little white paint with navy paint and brush small areas across the navy wall.
Print out Dream Big on copy paper using the font of your choice in extra large. I used this font from Creative Market.
Tape the printed pieces together and rub chalk all over the back of the paper.
Tape it to the wall where you want your letters to be.
Use a pen or pencil to trace around each letter.
Remove the paper and there will be a chalk outline of each letter on the wall.
Use the small paintbrush to fill in the letters with three coats of white paint.
Add three different sizes of stars using the white paint and the round paintbrush, smaller paintbrush, chopstick, and toothpick.
Recommended Products
As an Amazon Associate and member of other affiliate programs, I earn from qualifying purchases.