This feels like the perfect time to share some fantastic home inspiration with you guys. I don't know about you, but lately I've been devouring all things creative, positive, and inspiring.
And today I'm hoping you'll find some new sources for awesome budget-friendly decorating and DIY home decor tutorials here.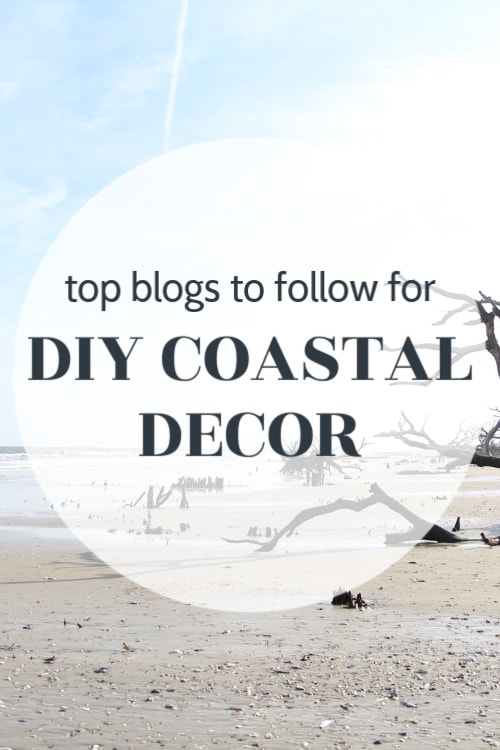 I've got 8 creative bloggers I want to share with you guys and they all love coastal decor.
Coastal design is my absolute favorite. I love the weathered finishes, light, bright spaces, and of course all the beautiful shades of blue. I love the easy, laid-back vibe and the touches of nature.
In case you were wondering, no, I don't actually live at the coast. I live in the mountains of Virginia and the nearest beach is a good five hour drive from here.
But honestly, I don't think that matters one bit. I'm a strong believer that we should all decorate our homes however we want, with the things we love most.
So no matter where you are, if you love coastal style half as much as I do, I've got loads of inspiration for you below. I know you are going to find so much inspiration from these ladies, whether you live steps from the beach or you've never even visited.
Coastal Decor Bloggers
Charleston Crafted
Morgan from Charleston Crafted shares tons on budget-friendly DIY ideas, beautiful DIY furniture plans, and coastal design ideas as she and her husband work on fixing up their first home.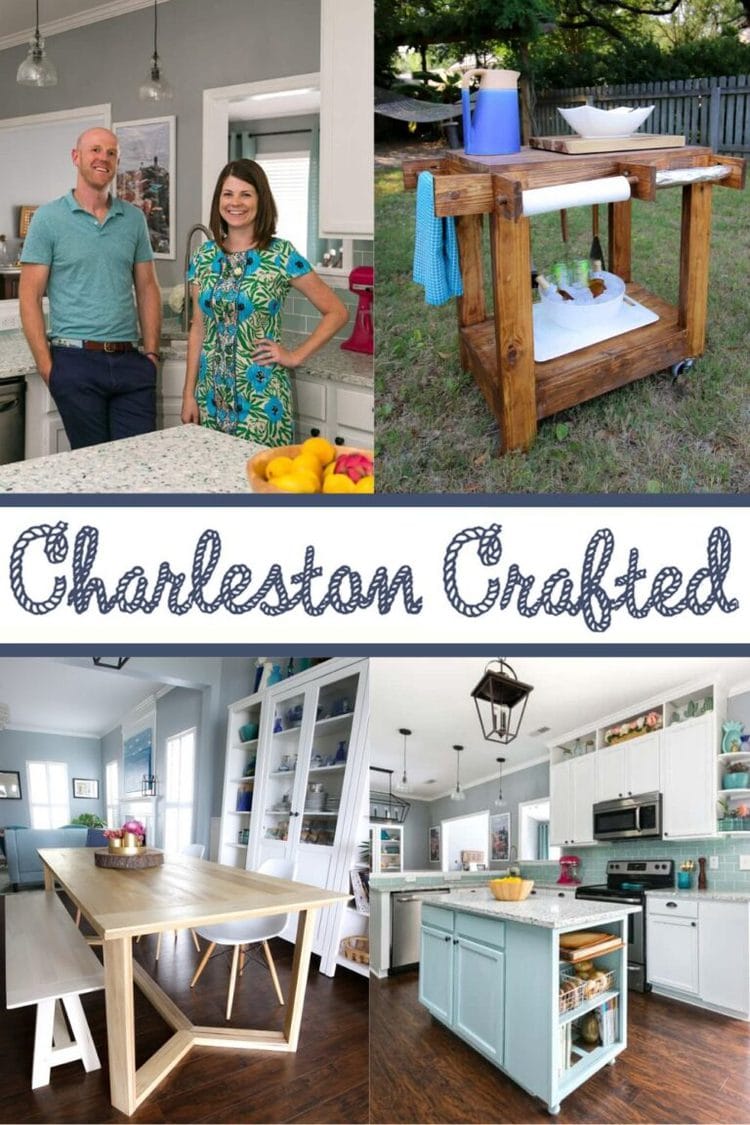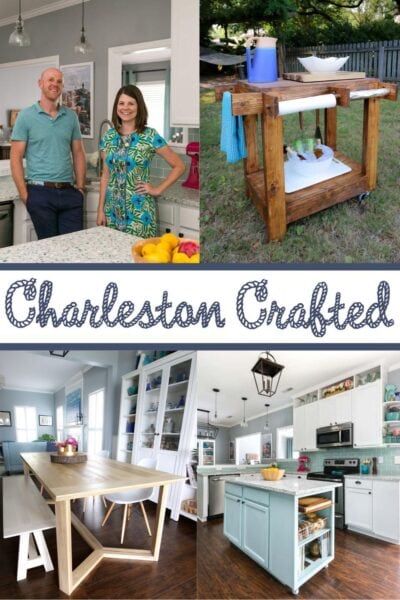 A few of Charleston Crafted's posts that I think you'll like:
DIY Angled Base Dining Table – this table has serious style!
DIY Coffered Ceiling – so beautiful and they make it look so doable.
IKEA Hemnes Dresser Hack – that color is amazing!
Simple Nature Decor
Maria from Simple Nature Decor shares lots of simple, beautiful craft ideas that are inspired by nature. I love her clean, classic style and creative ideas.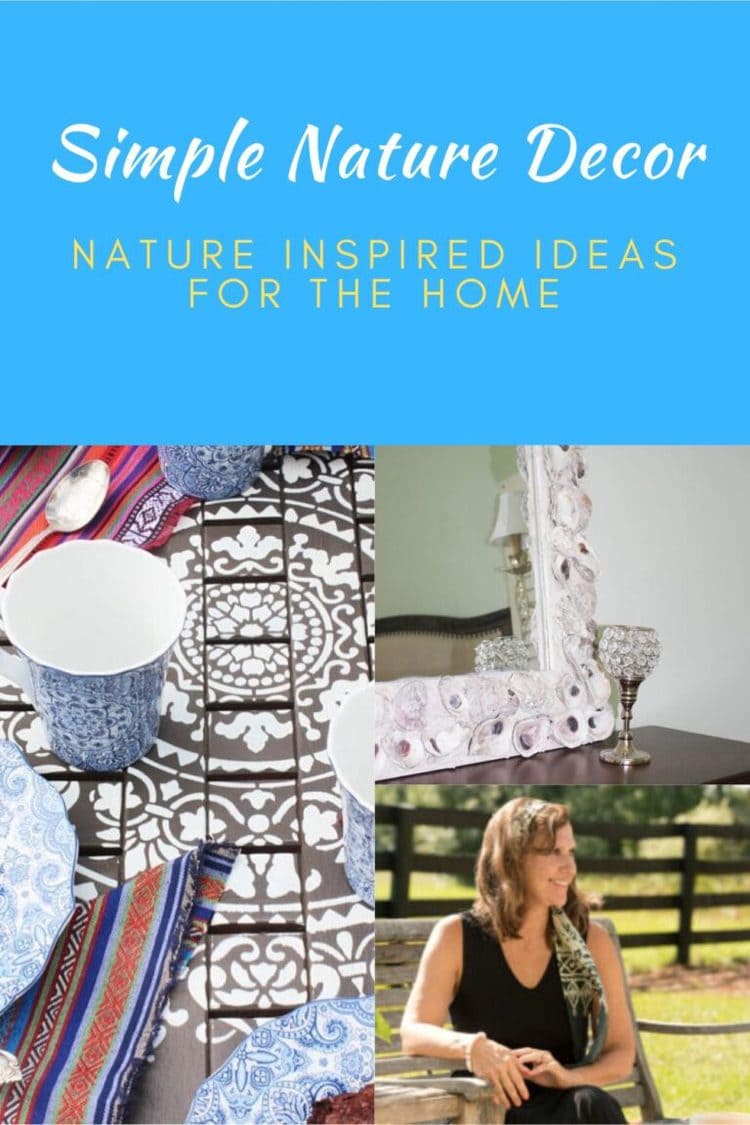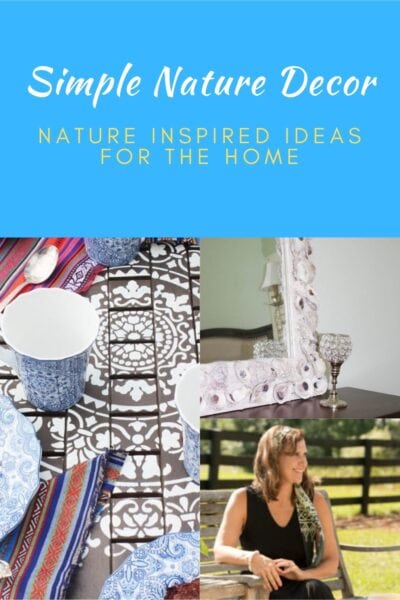 A few of Simple Nature Decor's posts that I think you'll like:
DIY oyster shell bookends – these look so high-end
How to make an Easter basket from a grocery bag – super cute and the perfect stay home project
Easy envelope pillow DIY – such a handy tutorial
Little Bits of Home
Samantha from Little Bits of Home shares DIY projects big and small along with organization tips and simple home decor ideas.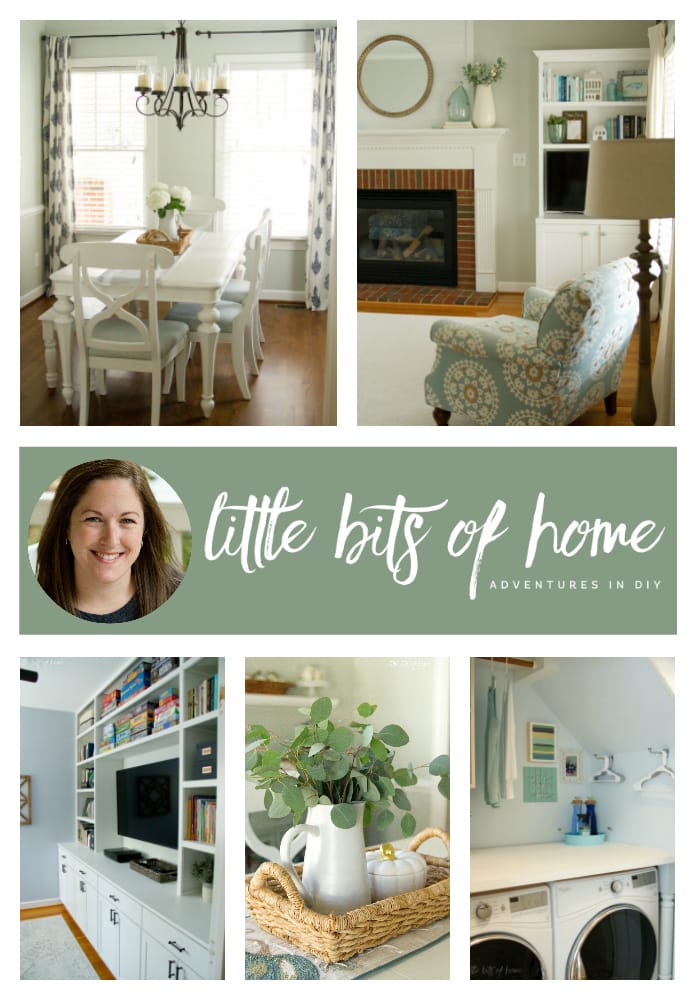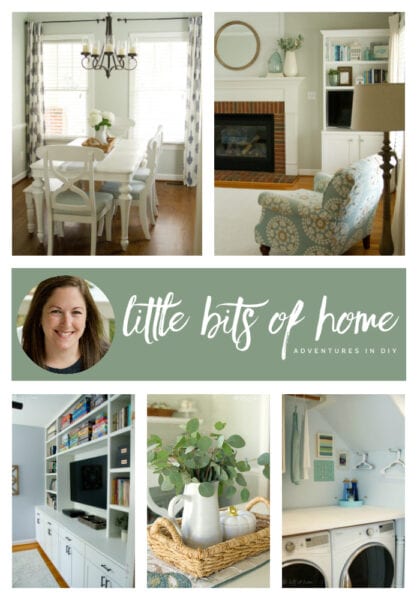 A few of Little Bits of Home's posts that I think you'll like:
Dining room reveal – this is such a light, bright classic space
Paper wall flowers tutorial – I so want to make these!
Laundry Closet before and after – I love the function she added to this tiny laundry room
Sustain my Craft Habit
Jane and Sonia from Sustain my Craft Habit are two sisters who love to share ways to be creative including coastal decorating, upcycling furniture, simple crafting, and other DIYs.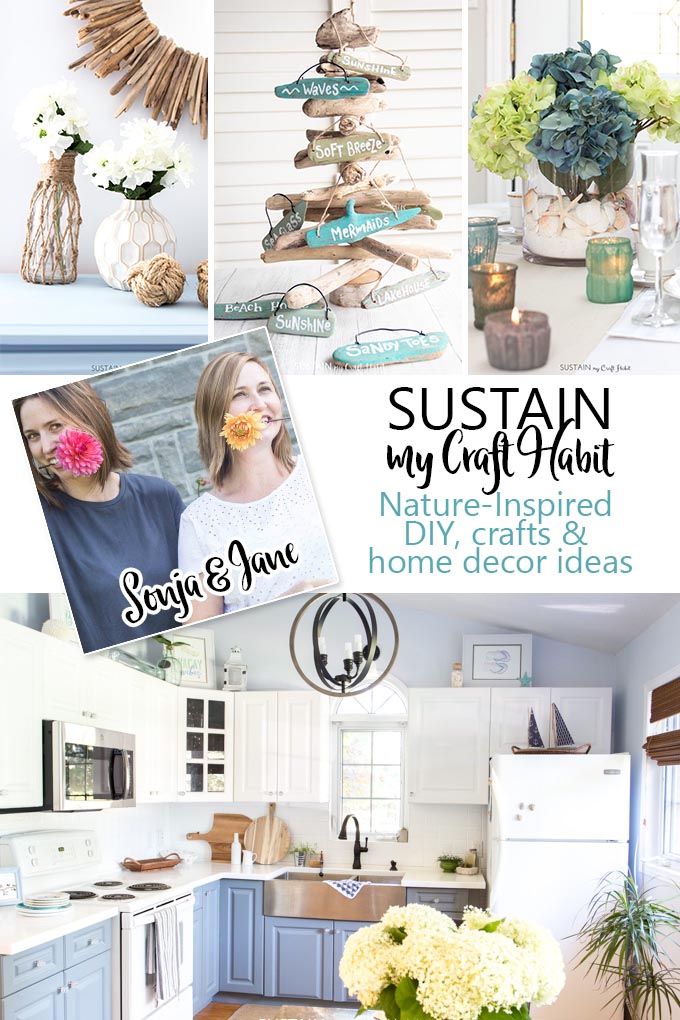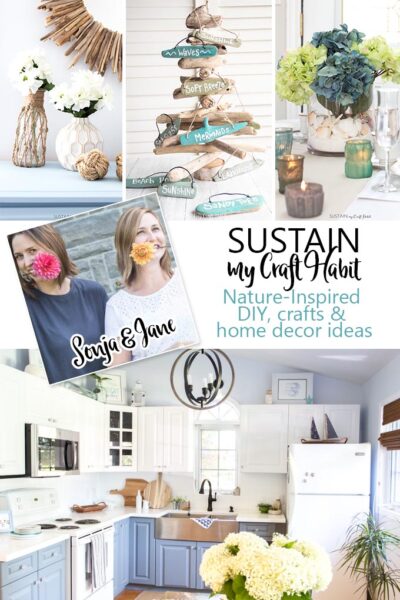 A few of Sustain my Craft Habit's posts that I think you'll like:
Coastal cottage kitchen remodel – those blue cabinets are gorgeous!
Cozy contemporary bathroom makeover – you have to see this blue shiplap
Sewing a modern canvas planter – such a fun afternoon project
Shine Your Light
Lisa from Shine Your Light shares home improvement tutorials, creative art projects, and simple affordable home decor.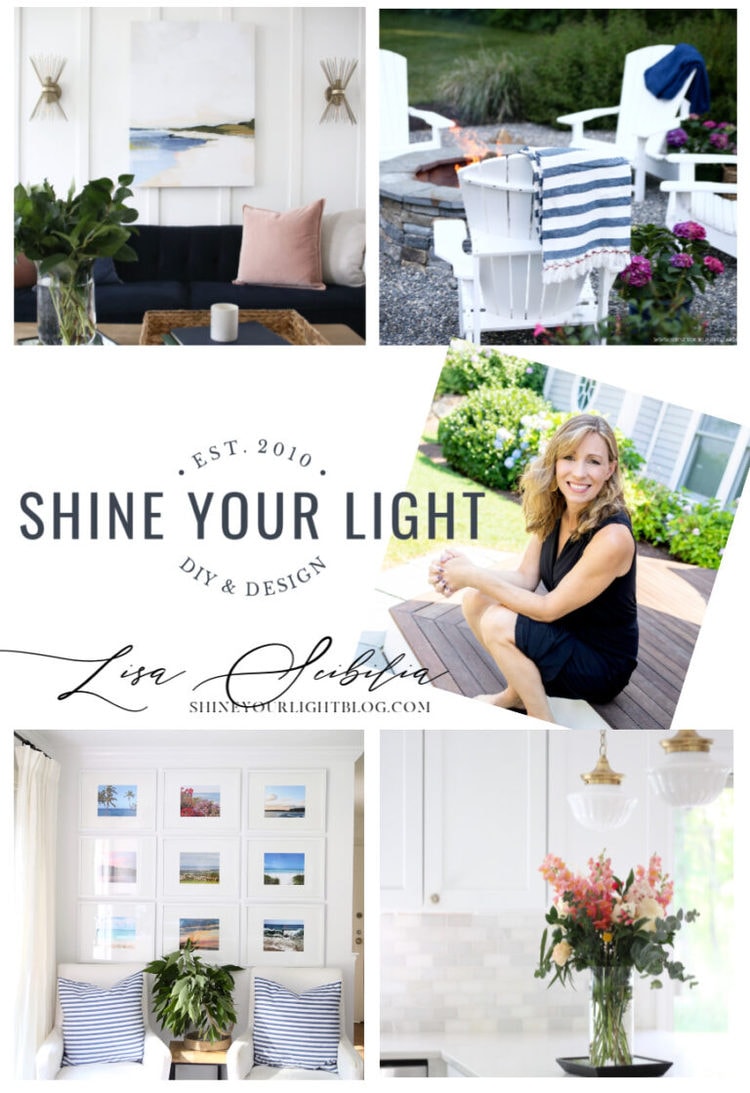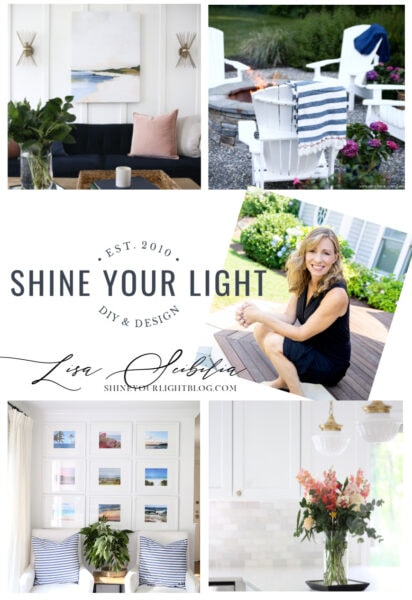 A few of Shine Your Light's posts that I think you'll like:
Large herringbone marble tile floor – this has a great tip for saving on real marble floors
Old silverware box makeover – I love the story behind this one
Low-maintenance patio and deck makeover – fabulous patio inspiration
Finding Silver Pennies
Danielle from Finding Silver Pennies shares gorgeous painted furniture, DIY home projects, and recipes.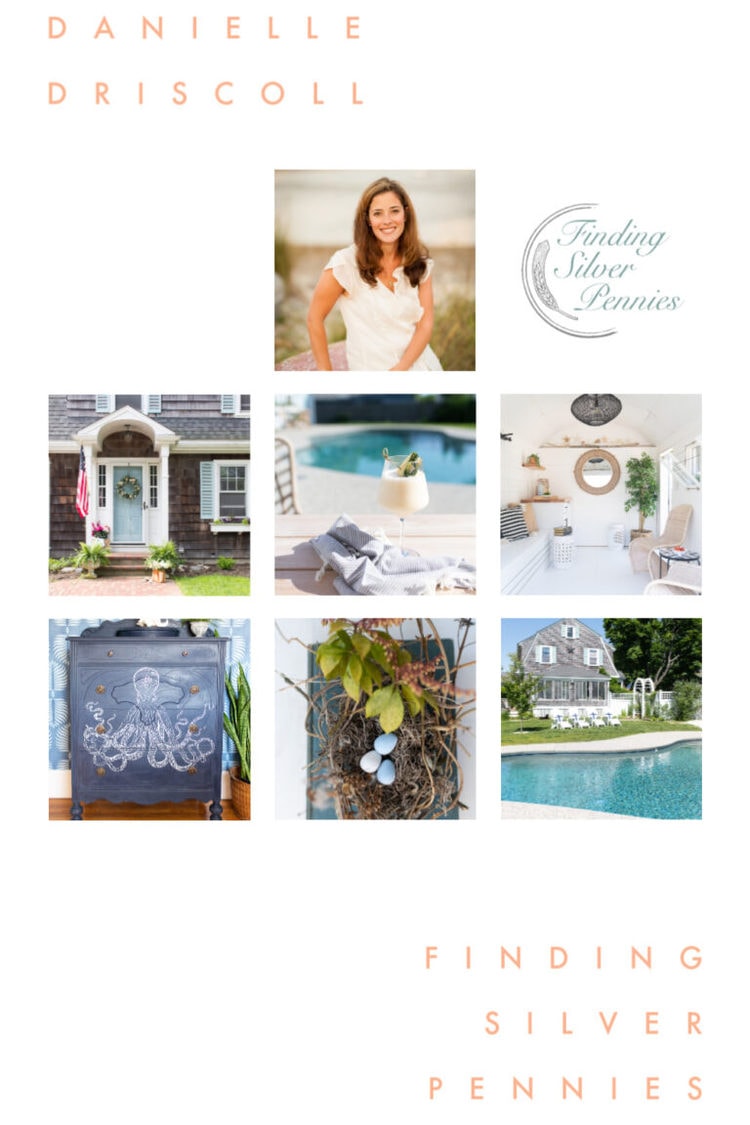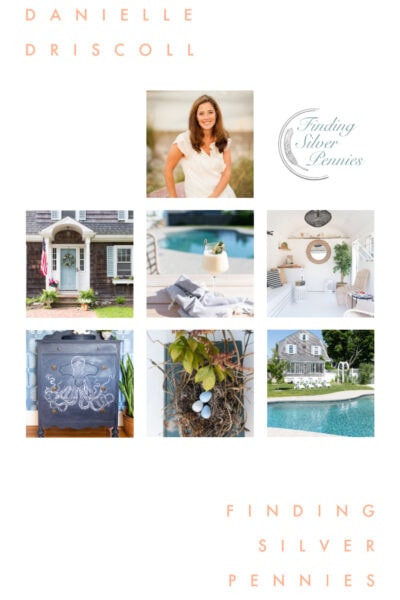 A few of Finding Silver Pennies' posts that I think you'll like:
How to paint an octopus dresser – this is such a fun piece!
Modern coastal pool house – this is a such tiny space but I love how welcoming it looks
Watercolor bunny free printable – this is utterly adorable and perfect for decorating for spring/Easter
Green with Decor
Meg from Green with Decor shares easy affordable decorating ideas and DIY projects.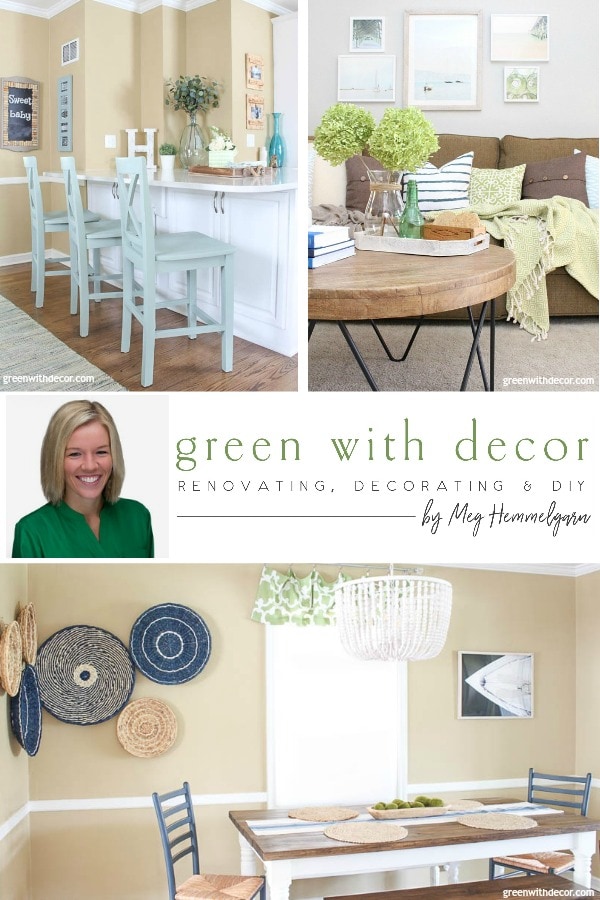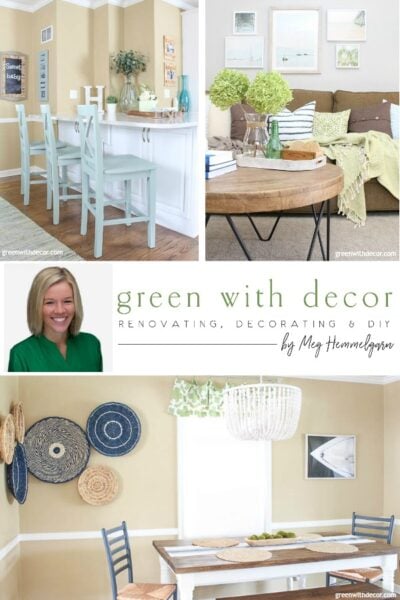 A few of Green with Decor's posts that I think you'll like:
Seagrass basket gallery wall – this is probably my favorite of all the basket walls I've seen
How to paint barstools with a paint sprayer – love the color on these
All about our crate shelves – such a fun idea for creating shelves
A Life Unfolding
Libbie from A Life Unfolding shares DIY home improvement projects and home decor.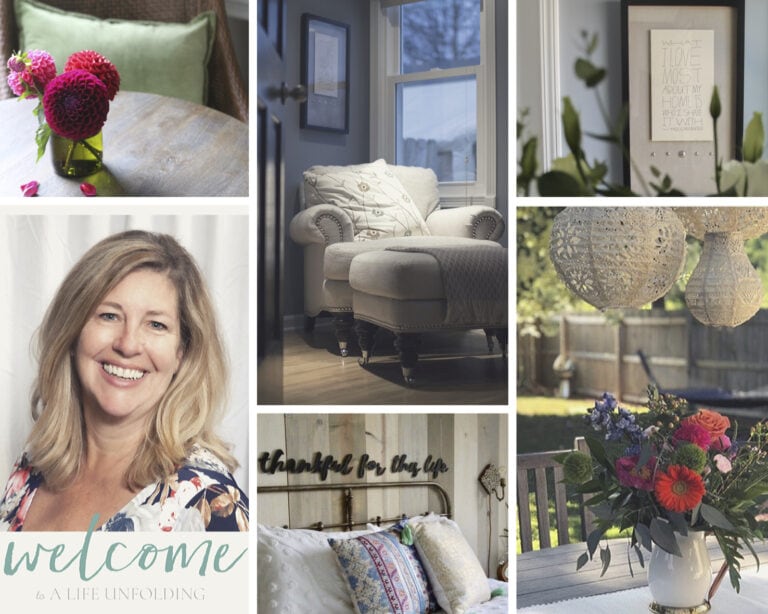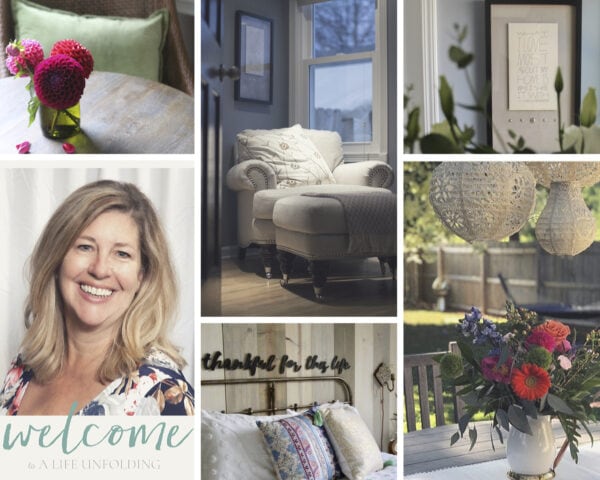 A few of A Life Unfolding's posts that I think you'll like:
Creating coastal, rustic vibes with a wood wall – I'm always a fan of a great wood wall!
Staining butcher block counters – this is a great, inexpensive countertop solution
DIY wood block headboard – this looks fun to make (especially if you love puzzles like I do)
Before you head out, here are a few of my own favorite coastal-inspired projects from right here at Lovely Etc.