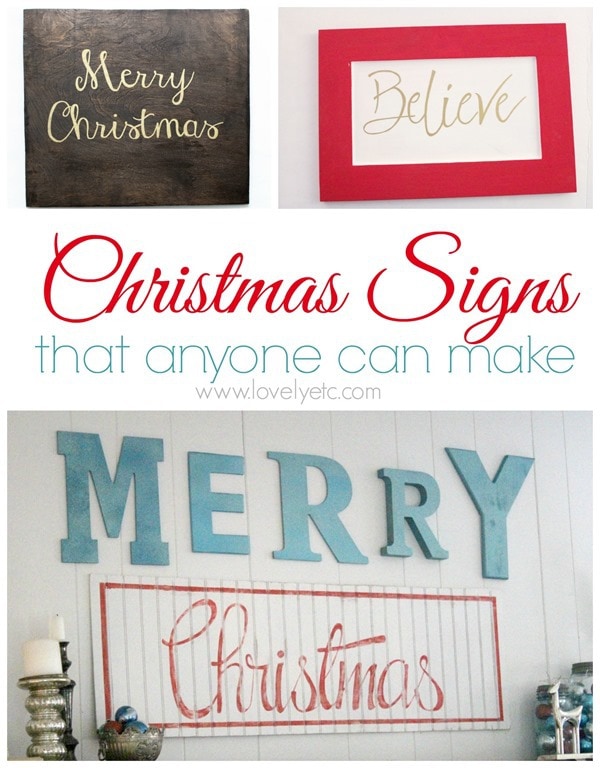 I love hand painted signs. I love the texture, the charm, the handmade imperfection. And that goes double at Christmastime when a Christmas sign can double as both beautiful décor and a festive prop for Christmas photos.
Last year I painted this Christmas sign on a scrap of beadboard.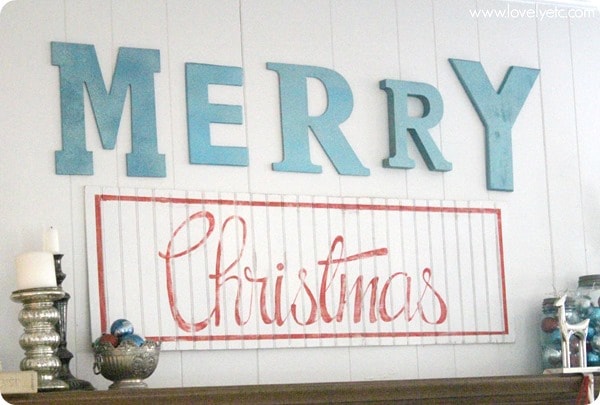 And this year, I painted this Merry Christmas sign and this Believe sign.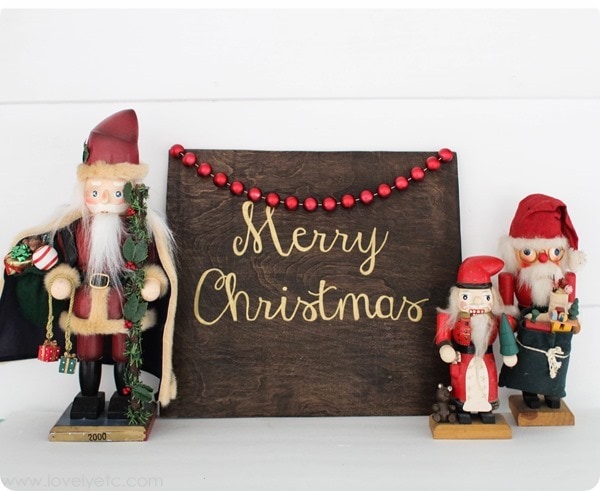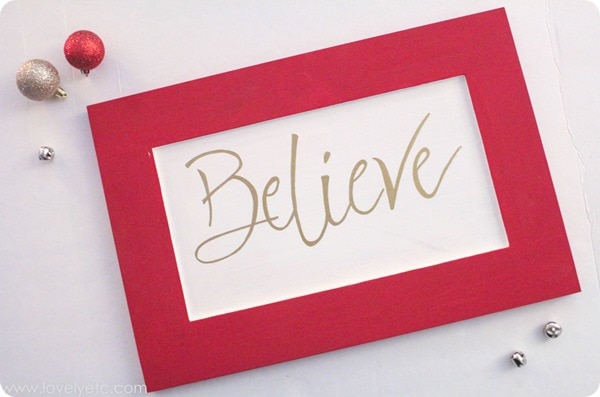 I'm starting to think three Christmas signs may be my limit. But then again, they do store nice and flat so…
The thing is, hand-lettered signs like this look like they take major artistic talent to make. And yes, there are some extremely talented artists out there that make stupendous signs. But want to know a secret?
Anyone can make beautiful signs like these. Even if your handwriting is completely illegible.
Yep, it's true and I am sharing all the tricks I used to make that awesome gold Merry Christmas sign over at I Heart Naptime today.
But before you head over, I want to share another one of my favorite sign making tips. You can use anything to make signs – pieces of plywood, pallet wood, wooden plaques from the craft store, scraps leftover from other projects. But my absolute favorite base for a painted sign is a cabinet door. They come pre-cut, pre-sanded and they usually already have a really nice frame built right in. Which means way less work for you.
I used an old cabinet door to make this Believe sign.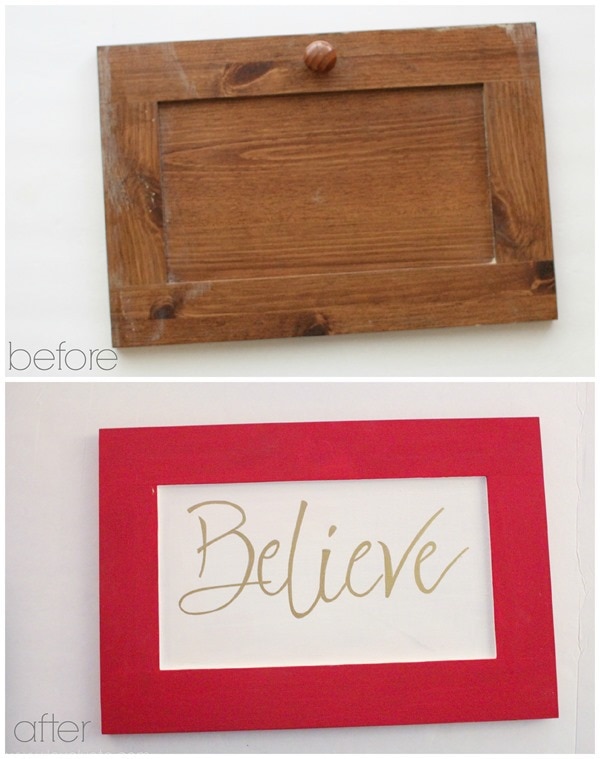 And I also used cabinet doors to make all of these signs.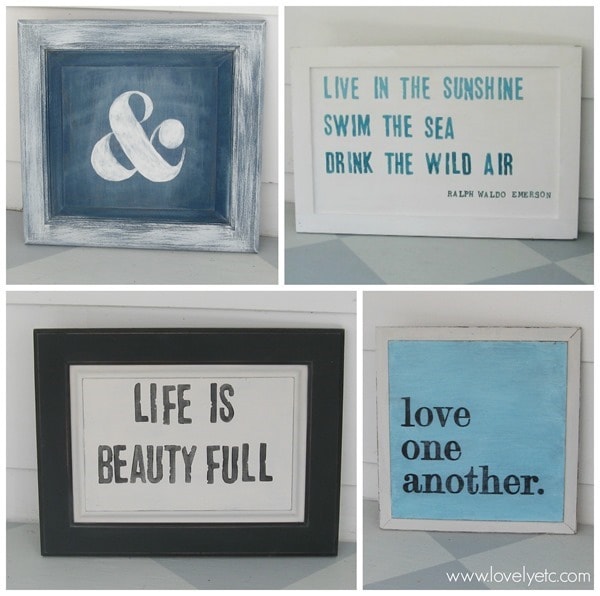 So where do you get a cabinet door? Well, you could buy one at a home improvement store but that would be pretty pricey. I have found tons of cabinet doors in all shapes and sizes at my local Habitat for Humanity Restore. Typically they are in the five dollar range there – sometimes a little more, sometimes a little less. If you don't have a Restore, you can often find old cabinets and/or doors on Craigslist for cheap or even free.
Be sure to head to I Heart Naptime to see the rest of my secrets to creating a super easy painted sign.